Introduction:
Carley Fortune's Every Summer After should hit your desk by now if you want to dive into a fresh new plot about friendship, love, and all the messiness that comes with it. It is a refreshingly mature novel that switches back and forth between the past and present with a coming-of-age element.
We have covered a detailed book info before you invest your time in it. You can read and mark up on an Every Summer After PDF with the best PDF annotator, SwifDoo PDF to know where to resume, if you downloaded a PDF version.
General Info about Every Summer After
The Every Summer After book is authored by Carley Fortune, with its release date as 10 May 2022. It showcases the genres of contemporary romance, chick-lit, fiction, and coming-of-age stories, underlying the theme of "friendship as the foundation of first love."
Every Summer After by Carley Fortune is not a young adult novel. Its suggested age rating is 22 years and up, so it's strictly written for a mature audience. The novel's main characters are Sam, Persephone (Percy), and Charlie.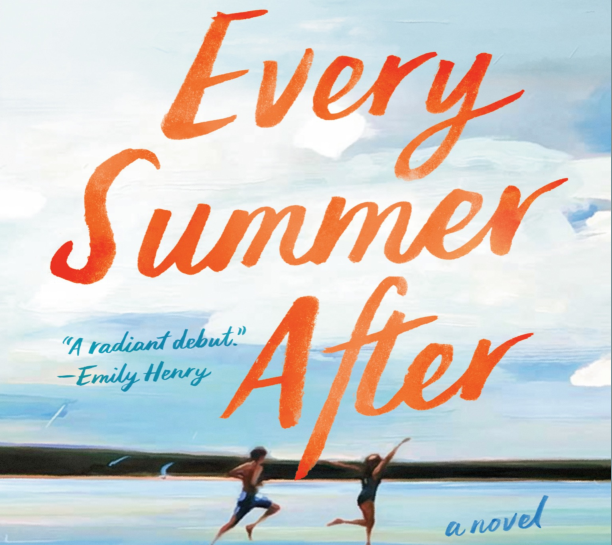 Every Summer After Summary
The synopsis of Every Summer After discusses the story of teenagers Sam and Percy, who grow from childhood friends to lovers and second chance romance. Sam lives with his mother and elder brother, Charlie, in Barry Bay and soon meets Percy when her parents buy the lake cabin next door to the house where Sam lives year-round. Percy aspires to become a writer, and Sam encourages her to fulfill her dreams.
While Sam in Every Summer After wants to become a doctor, Charlie is always seen as wise-cracking and with a girlfriend or two or three. But something happens when Sam and Percy turn 18 that they never spoke. The story progresses to 12 years, and Sam's mother has died. As Percy loved their mother like her own, Charlie asked her to attend the funeral. But Percy is guilt-ridden and in deep regret and seeks to apologize to Sam for what she did that caused them to drift apart.
The Every Summer After story starts with the present and takes you back to the six years when Sam and Percy were together. But what was Percy's dark big secret? We will not spill the spoilers. Read it yourself to unfold the twist.
Every Summer After Review
The Every Summer After book introduces Carley Fortune's writing style as flare and swift. The entire plot revolves around Sam and Percy's relationship, who meet as teenagers and follow their endearing friendship until the present day. It carefully blends the themes of family, friendship, love, teenage angst, betrayal, longing, lies, innocence, mistakes, loss, heartbreak, second chances, grief, forgiveness, and secrets.
Every Summer After is a breathtaking, emotional, and vulnerable read. While some readers found it beautiful and their all-time favorite that brings out nostalgic memories, others credited it as a case of false marketing with no vibes.
Every Summer After PDF: Read and Annotate
PDF ebooks are convenient and compatible with all platforms. Instead, you can read an Every Summer After PDF online for free or download to save it offline. After downloading, you can read and annotate the PDF book with the SwifDoo PDF app or add notes to, highlight, and underline text and bookmark the PDF easily.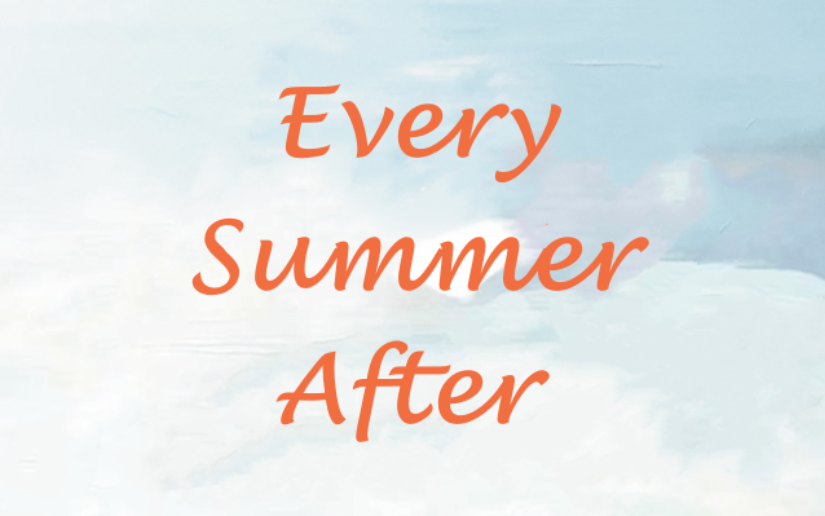 Read Every Summer After PDF with SwifDoo PDF
If you have ever purchased or downloaded Every Summer After PDF from online ebook stores or any other sources, and are looking for a tool to convert the ebook formats in order to read on a selected device, you must download SwifDoo PDF to have a try.
It offers the most powerful functions for decrypting and converting any ebooks to PDF and ePub.
Or you can read Every Summer After PDF from online sites such as LifeFeeling.
The PDF book also lets you search words or phrases, word count, change theme color, and read PDF aloud. You can listen to the book same as an audiobook for free with SwifDoo PDF's text-to-speech feature. You can also convert the Every Summer After PDF to EPUB format and save pages as images.
Many sites like LifeFeeling offer the free full book in PDF format online for free. You can read it there or get an Every Summer After PDF's free download to read anytime on your terms. Once downloaded, you can compress or split it, translate text, or the entire PDF book with SwifDoo PDF.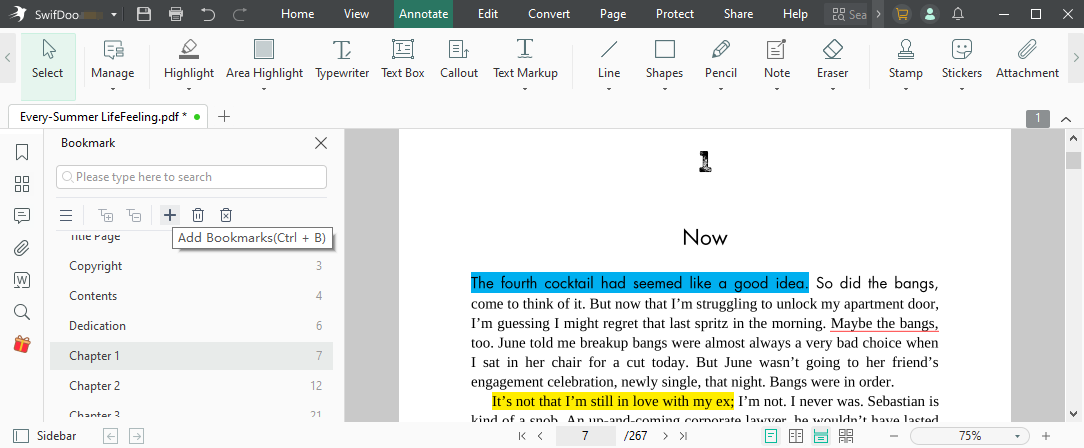 Popular Book Quotes You May Love
Every Summer After has some of the most beautiful and popular love quotes, like these.
"Betrayals don't cancel each other out. They just hurt more."
"I loved you so much that the word 'love' didn't seem big enough for how I felt."
"You came home'.
I squeeze my eyes shut.
I came home."
"I did want you. I do want you. I've always wanted you."
"You're still the most beautiful woman I've ever known."
To Sum Up
Despite being a brand new author, Carley surely knows how to infuse emotions and touch readers' hearts and minds. Every Summer After is a satisfactory story about friendship, romance, family, and never being able to let go. It is a tender, intense, beautiful, yet funny novel that sparks real emotions. In fact, a PDF version of Every Summer After by Carley Fortune to read online for free or improve reading experience with SwifDoo PDF is available.
FAQs
Q: Is Every Summer After spicy?
A: Every Summer After has a lot of elements of lit-fic with a few explicit and steamy scenes. It is advisable to read this novel at 22 years old and up.
Q: Is Meet Me at the Lake a sequel to Every Summer After?
A: No. Meet Me at the Lake is a standalone novel that features a brand-new story with a new cast of characters. Though it is similar to Every Summer After as it is a love story but, it is not a sequel to it.
Q: What other books by the author of Every Summer After?
A: Every Summer After is Carley Fortune's debut novel. But she has also authored Meet Me at the Lake (May 2023) and This Summer Will Be Different, scheduled for release in May 2024.