If you love to experience thrilling literary adventure, you won't refuse the captivating world of Destroy Me, a book by Tahereh Mafi. Especially if you are a fan of romance and science fiction. From the book, you will find that a human like the main character Aaron Warner Anderson is multifaceted. Even a villain may gain your sympathy or at least you can understand what made him who he is.
Whatever you are searching for about Destroy Me, this post may have you covered. Keep reading to learn the general info, summary and review of this compelling novel. Also, you can download the Destroy Me PDF to read with the free PDF reader, SwifDoo PDF.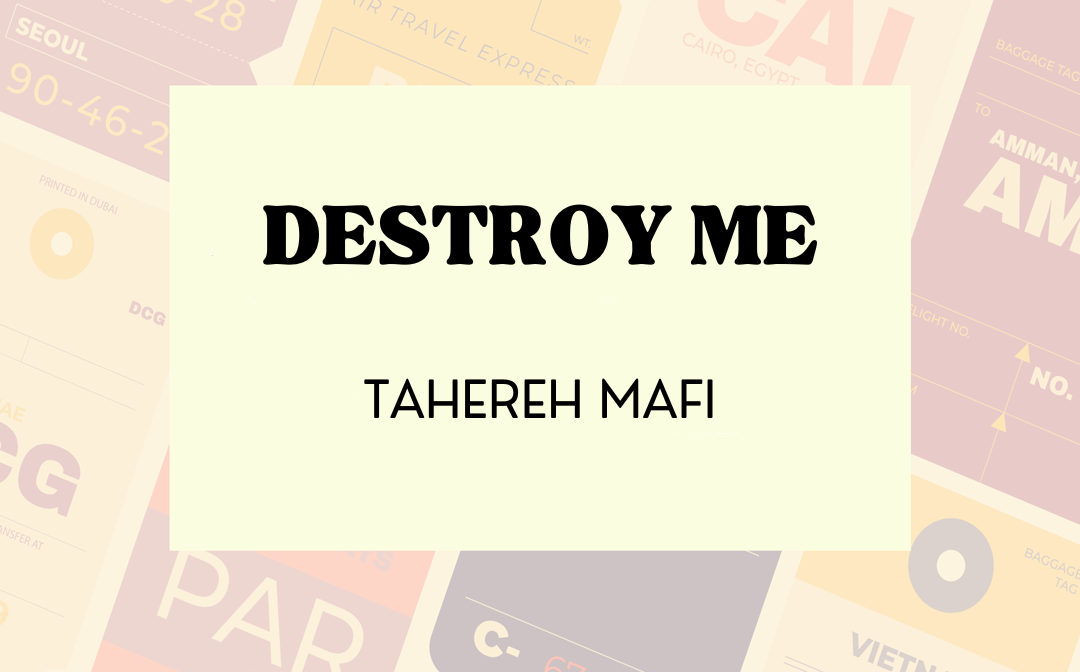 General Info about Destroy Me
Destroy Me is a popular novella written by the American author, Tahereh Mafi. The book in young adult fiction, science fiction, and dystopian fiction genres tells a story between three key characters who are Juliette Ferrars, Aaron Warner and Adam Kent. It is a sequel to the Shatter Me book by the same author.
The print length of the Destroy Me book is about 133 pages. The Destroy Me PDF available to read online or download may contain about around 90 pages. There are a total of 23 chapters in the book. The story is told from the perspective of Warner.
You can read Destroy Me series in this order (actually Shatter Me series): Shatter Me, Destroy Me, Unravel Me, Fracture Me, Ignite Me, etc. The Destroy Me book story occurs right after Shatter Me and is a part of the series.
Destroy Me Summary
Destroy Me takes place after Juliette seduces and shoots Warner and escapes from The Reestablishment with Adam in the first book. The callous leader of Sector 45 at The Reestablishment, Warner fell in love with Juliette and can't get her out of his mind even after her escape. After recovering from serious injuries, he suppresses news of the rebellion, still looking for her and wants to bring her back. Even though he realizes Juliette loves Adam.
In Destroy Me's plot, when Warner's father, the cold and ruthless Supreme Commander of The Reestablishment, comes to Sector 5, things become worse. He bashes his son about being a blinded-by-love fool, plans to find Juliette and wants Warner to point the gun back to her.
The fantasy romance book and original dystopian novel, Destroy Me is told from the perspective of Warner, the villain that readers hate and pity. The ending of the book makes you wonder how the main character's story will develop next.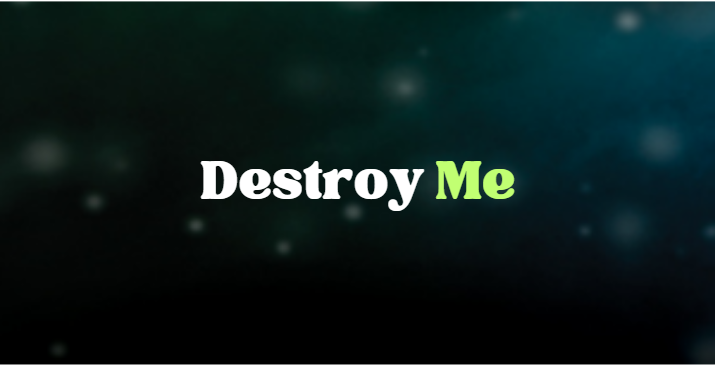 Destroy Me Review
From the perspective of Warner, the readers of Destroy Me will learn about his upbringing. When you explore his mind, you start to understand the motives that drive his behaviors. The author is not portraying a pure bad guy but dissecting the character's fears, desires and vulnerabilities in the depth of his heart. That leads to the collision of different book readers' points of view, because he seems deserving of some sympathy, but also condemnation.
Reading Destroy Me enables you to explore the complex characters, uncover the twists and turns of the storyline, and think about the power, betrayal and redemption issues. The ending also makes people unable to stop guessing the follow-up. This novel is absolutely worth reading for book lovers.
Destroy Me PDF: Read and Edit
Ebooks have gained great popularity among book lovers thanks to their portability and ease of access. A Destroy Me PDF may be requested to view anytime and anywhere even if you have had a printed copy at home. A free PDF reader allows you to search for words or phrases in seconds, customize the reading mode, translate text or the entire PDF and edit the PDF book at your fingertips. Reach the Destroy Me PDF below to download or read the full book online.
There are some digital libraries and ebook download sites providing Destroy Me in PDF or Epub format or an audiobook for free download, such as PDFSeva. If you would like to read the book on your e-reader but only have the PDF version, you can convert PDF to EPUB or EPUB to PDF with SwifDoo PDF converter.
With the free PDF reader, you can:
Add notes, highlights, underlines, and other markups to the PDF book.
Split, compress, merge and edit the PDF ebook.
Conclusion
This post introduces what Destroy Me by Tahereh Mafi is about, the book review and how to get, read and do a lot more with the PDF ebook version. This is a book that gives an insight into Warner's growing up. Under the cruel training of his father, he still has a trace of kindness. He is willing to try to protect those he cares about despite fear of his father's criticism. Start your reading journey now and use SwifDoo PDF reader to enhance your reading experience.