Introduction:
In the 21st century, when everyone is busy, we require higher portability and more convenient systems in everything we set out to achieve, including the way we work with digital documents. As an essential component of Google Docs Editors, Google Docs is a free online word processor that enables its users to create a new document and modify an existing file while collaborating with people in real time.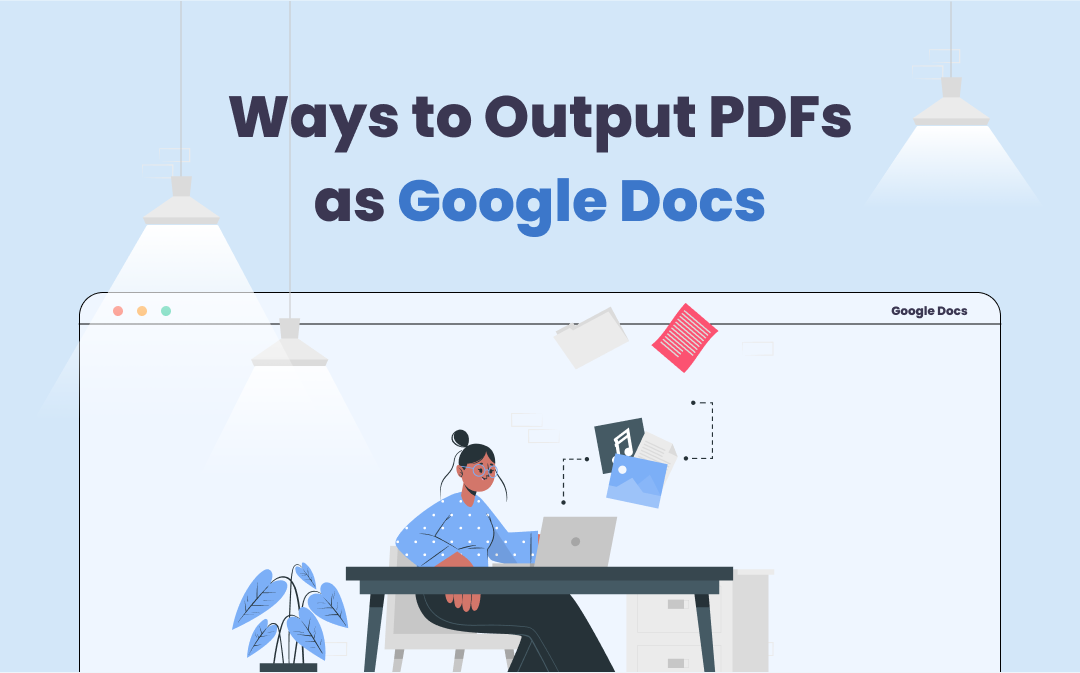 There are two common questions for users: How do we open PDFs in Google Docs, and, Can Google Docs help edit PDFs? With these two questions in mind, this post will mainly focus on how to open and edit fillable PDFs in Google Docs.
How to Upload and Open a PDF with Google Docs
If you need to convert your PDFs to Google Docs and then save them into your Google Drive space, you first need to upload a PDF to Google Docs. Follow the steps below to learn how to import or add a PDF to Google Docs: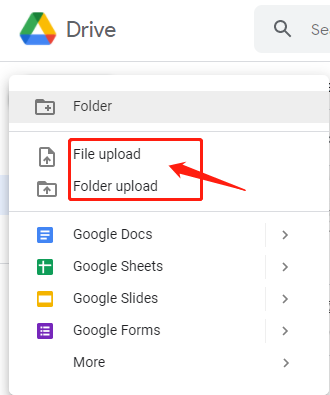 Step 1: Log-in to Google Drive with your Google account. When ready, click New on the top left corner and choose File upload or Folder upload (if you have multiple PDFs);
Step 2: Import PDF(s) from the local folder. Right click on the PDF document and select Open with > Google Docs;
Step 3: When you are successfully directed to Google Docs, your PDF document will be converted to Google Docs in Word document.
Although Google Docs can be as regarded a good web-based free PDF to Word converter, it is not the ideal option, particularly when your PDF contains the following content:
Your original PDF has too many images and special formatting. When you use this free PDF to Google Docs converter, the images will be mistakenly placed or lost in the output Word document;
Some rich content included in the original PDF file, such as audio, anchor text, and video, will not be normally displayed as in PDFs.
Tips:
Aside from these two shortcomings, Google Docs works well on different operating systems. Users of Google Docs can edit content, and link or insert a PDF into the Word document.
How to Edit a PDF in Google Docs
As we mentioned previously, Google Docs is a functional collaborative editing platform which makes teamwork much easier and more trackable. Any tiny changes made on the document can be viewed by the team members in real time. Let's have a look at how to edit a PDF in Google Docs:
Step 1: If your PDFs have been added to Google Drive space, open the PDF with Google Docs;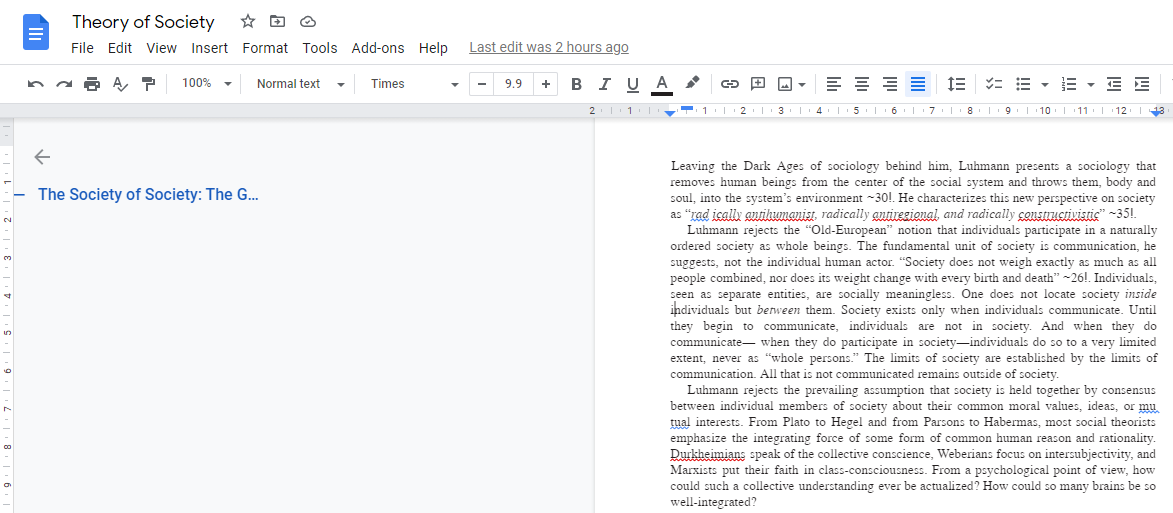 Step 2: Place the cursor where content needs modifying or correcting just like you would on Microsoft Word. Users can change the font style, color, size, alignment, or add bold, italic, and/or underline to the text;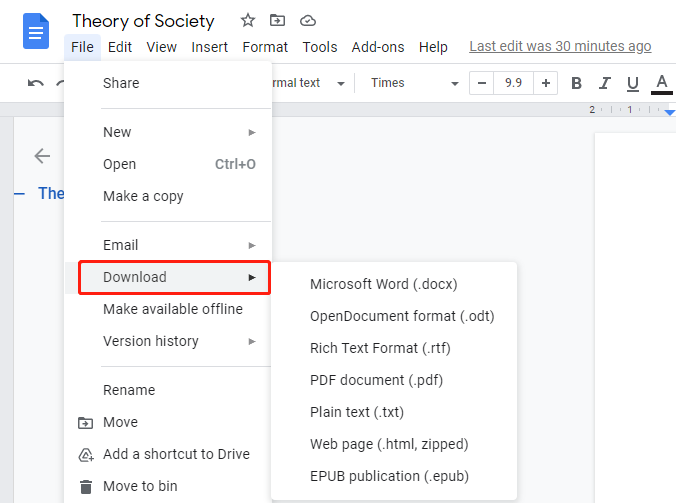 Step 3: When finished, remember to export the current Word document as PDF, plain text, rich text, OpenDocument text, EPUB, webpage, or MS Word.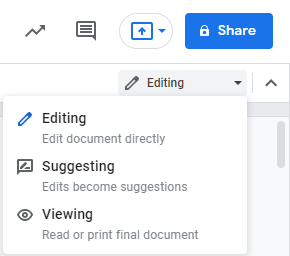 Note:
Users can make comments on the Word document as well by changing the
Editing
mode to
Suggesting
on the right top corner.
To sum up, while Google Docs is indeed a good online PDF to Word converter free of charge, it does however, have has some drawbacks. For instance, the page margins of the original PDF document differ from the Word document converted by Google Docs, therefore the formatting is not the same as the PDF. Still, Google Docs proves to be a useful word processor which helps users convert PDFs to Word files without any cost.
If what you want or need however, is a comprehensive PDF program rather than a standard PDF program, SwifDoo PDF may be the one you are looking for. This is a powerful PDF tool on Windows that is able to edit, annotate, convert, password protect, and batch process PDFs.
For those who need further details about how to write on a PDF, this post may meet your needs.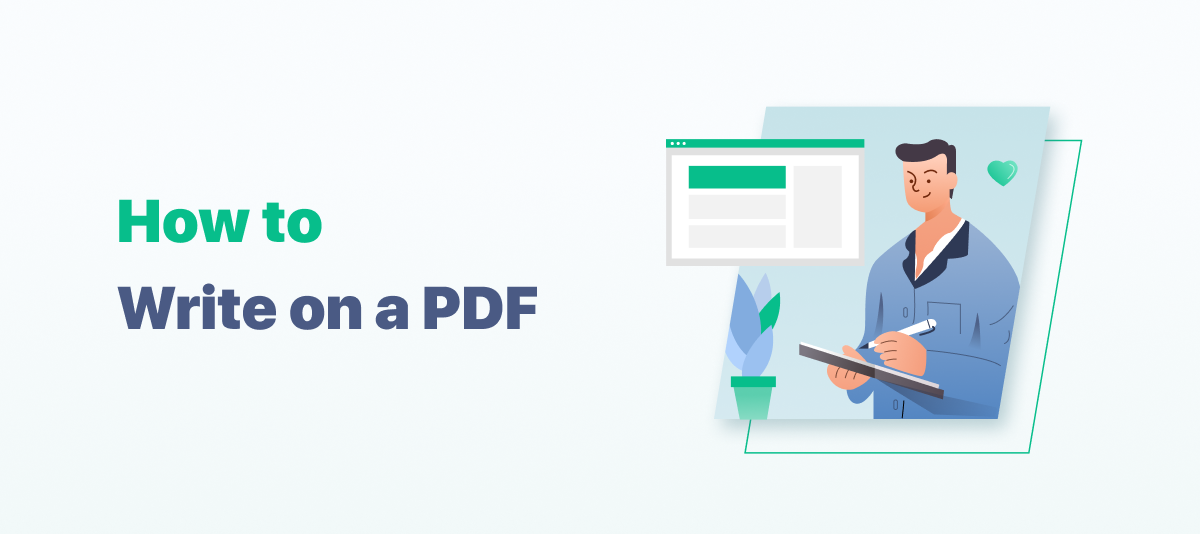 How to Directly Type on a PDF [Online & Offline]
We want to directly edit the PDF from time to time, just like we do in Word. How can I type on a PDF? Read on to find out several methods to type on PDFs.
READ MORE >