Introduction:
When creating a Microsoft (MS) Word document, it may be necessary to integrate vital details from other sources to support your ideas, for example, the information contained in a PDF file. However, retyping or copying and pasting this content into a Word document is a tiresome and lengthy process. Fortunately, MS Word offers a feature to insert PDF into Word as an external attachment.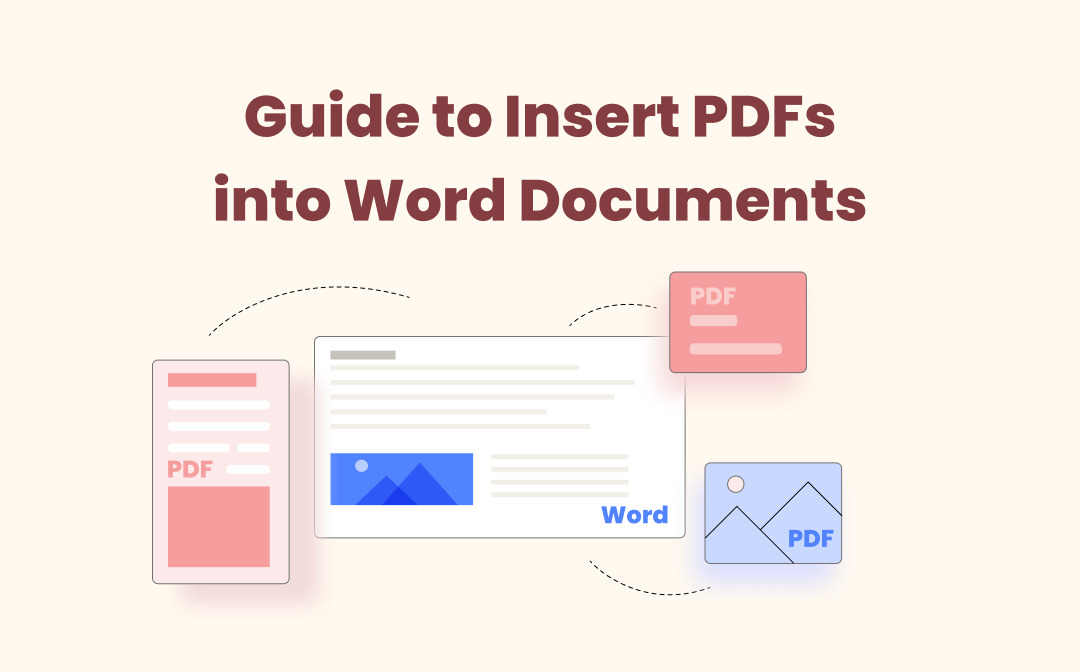 How to Insert a PDF into Word
In teamwork, we may be occasionally required to attach an external file to a Word document to provide detailed explanations on a specific topic. Therefore, it poses a question: how to insert a PDF into Word without paying extra money on other software than MS Word? This is what we have for you, find the answers to add a PDF to a Word document by yourself in this post!
How to Add Text from a PDF to a Word
When dealing with digital files, Microsoft Word is a must-mentioned productivity program. Word has integrated a full set of tools to make a doc. document an interactive file format. One of the useful features is to allow users to insert a PDF into a docx. file. Let's look at how to add text from a PDF document to a Word file:
Step 1: Open a doc. or docx. file in MS Word and place your cursor at the place where you need to embed the PDF;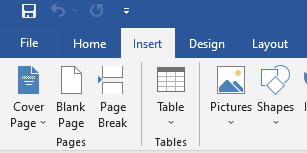 Step 2: Click on the Insert tab of the ribbon and then choose Object;

Step 3: In the Object drop-down menu, select Text from File and choose a local file. Word can automatically embed the text from the chosen Word document into the current Word document.
Tips:
Please bear in mind that this method will export all content from the source text to the current editing Word document. The good thing is, the layout and formatting will be retained after being copied and pasted on the editable Word document.
How to Add a PDF to a Word Document
If you need to insert a PDF into Word, follow the steps below:
Step 1: Click Object. When an Object window pops up, choose Create from File;
Step 2: Hit the Browse button to upload a local PDF file;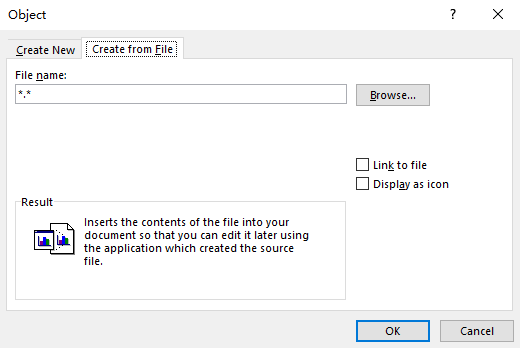 Step 3: When finished, your PDF file will be displayed as a clickable icon (as follows).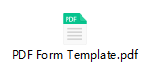 In the process of adding a PDF to a Word document, users are able to upload a wide spectrum of files formats, including files and shortcuts to applications. By double-clicking on the icon, users can quickly access the document.
If you pay enough attention to the dialog box, two options may spark your curiosity: "Link to file" & "Display as icon". If you tick the Link to file, then any changes made to the source file will be reflected in the embedded object. The latter one, Display as Icon, is used to insert an icon that represents the contents of the file into your document.
How to Insert a PDF as an Image into an MS Word Document
When you need to insert a PDF into Word as an image, MS Word offers this feature:
Step 1: Click on the Object button and choose Create New;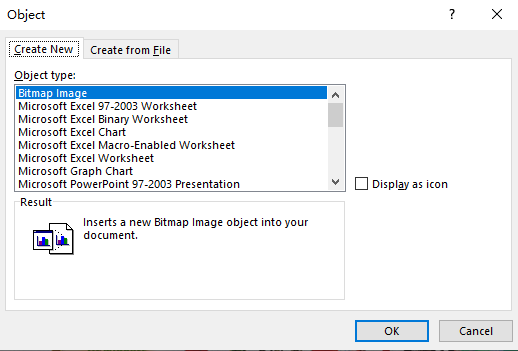 Step 2: Specify the Object type. If you have installed Adobe Reader or other PDF programs, just choose it as the default software to open the embedded PDF file;
Step 3: When ready, press the OK button. Double click on the inserted PDF document and users will be directed to the file.
When you try to insert a PDF into Word, you may only see a single page from that document. This is particularly true if you are using MS Word 2007 or MS Word 2010 but may also apply if you are using a later version of the program.
For those who are using Word 2013 or a later version, just convert the PDF to a Word document and thereafter copy and paste the information you want to use. If you want to go this route, see the section later that provides a solution to file conversion.
That's everything you need to know about how to insert PDF into Word. If you ever tried to insert a PDF having multiple pages into an MS Word document, you may be disappointed to find this word processor failed to complete the task as only the first page was displayed normally. This is chiefly because you are using MS Word 2007 or 2010 but it may apply if you are running later versions of MS Word.
One possible solution to get around this is to convert the PDF file into an editable Word document. That's why we recommend an easy-to-use PDF program in this section - SwifDoo PDF.
SwifDoo PDF
SwifDoo PDF is a feature-rich PDF converter. When it comes to inserting a multiple-page PDF into a Word document, SwifDoo PDF can help split a PDF into different pages or convert the PDF into a Word document. Then users can embed PDF pages into a Word document easily.
Step 1: Download and install SwifDoo PDF on your PC;
Step 2: Run the program and click on the PDF to Word button;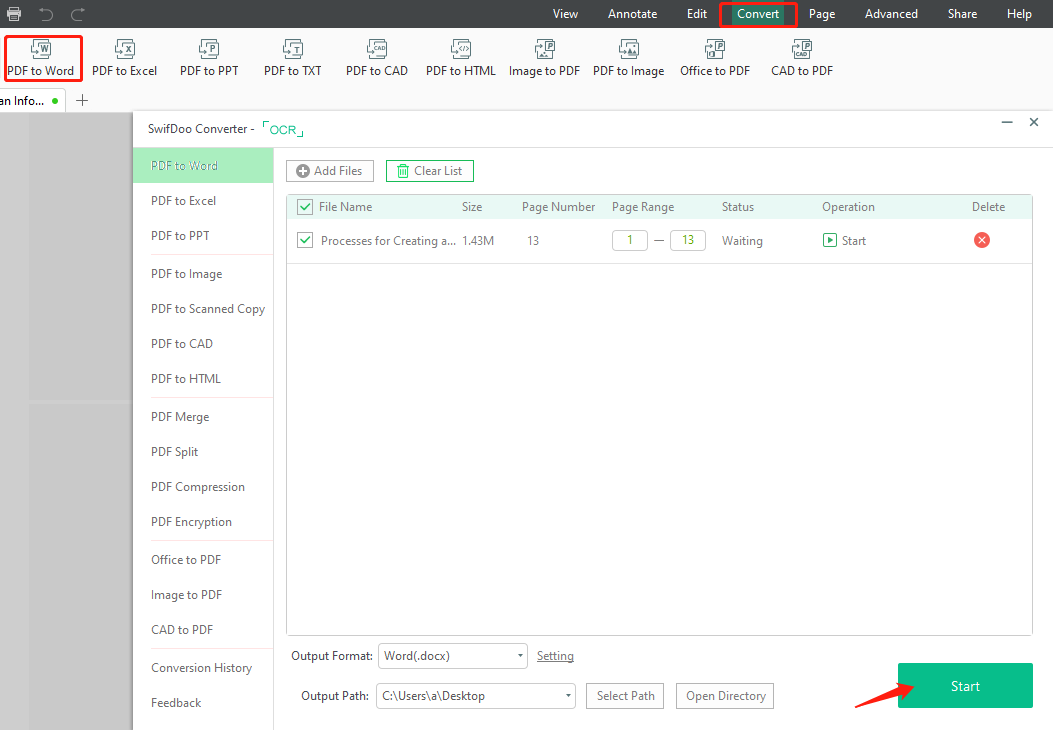 Step 3: Upload the PDF to the workstation. When completed, go back to MS Word;
Step 4: Navigate to the Object option and choose Text from File to extract all the content into the Word document.
Final Thoughts
We hope the provided solution works well if you need to insert PDF into Word to include vital information in Word files. Once you need to process PDF documents, for instance, splitting or converting PDF files, SwifDoo PDF proves to be a good helper and makes your work smoother and easier.