As one of the most favored file formats, PDF or portable document format can be universally heard in your daily business activities. PDF files have many benefits, but there is one common problem: you cannot make changes in a PDF file. Generally, users are only allowed to scroll through the pages and browse the file content. It stands to reason that you may wonder "can PDFs be edited" if you are in a rush to fill out a PDF form or makes changes in your PDF file.
So is it possible to edit a PDF document? No worries; the answer is right in this post. It comprehensively addresses the question "can PDFs be edited", along with offering a feasible PDF editor alternative to Adobe Acrobat to make a PDF document editable.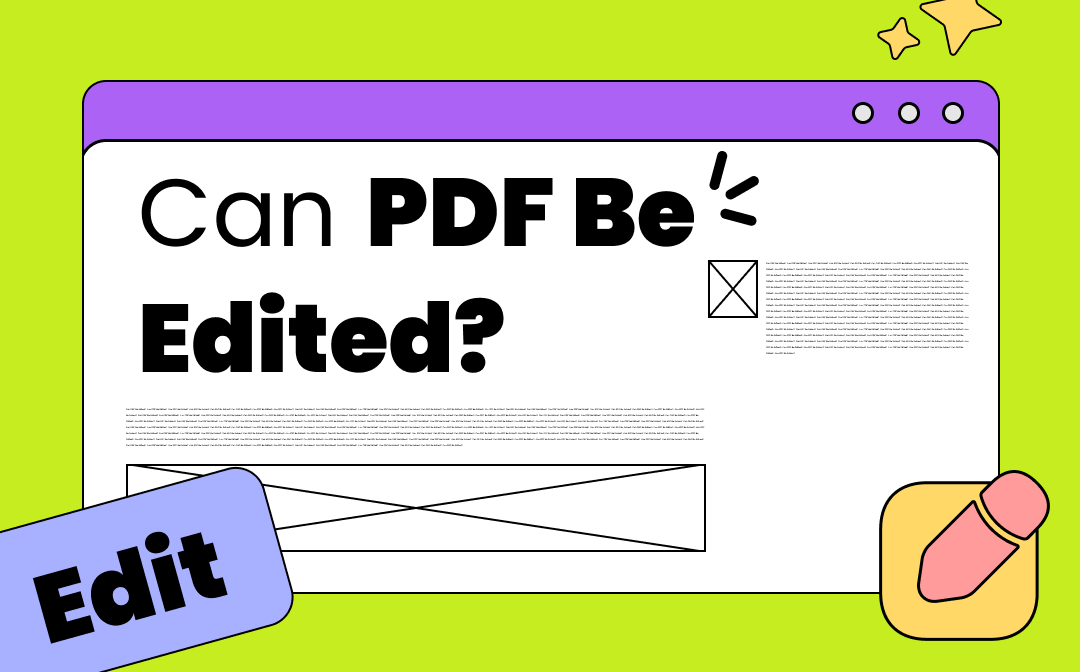 What Is PDF
Before getting to the point, it is better to have a general picture of the PDF format so that you can know why it is difficult to edit PDFs.
PDF is a file format used to demonstrate documents with fixed layouts across different platforms. A PDF file can contain plain text, images, fonts, hyperlinks, and other dynamic elements.
Portability is the core of the PDF format because its purpose is to present and transfer documents more easily. Hence, this file format preserves the font, image, tables, and other layout elements unchanged. Each time when you open a PDF file, the file content will be displayed in the same formatting regardless of the operating systems and the applications being used.
Can PDFs Be Edited
Now, since the PDF format presents documents with fixed layouts, here comes the question: can PDFs be edited on some occasions? The answer is yes. PDFs can be edited so long as you use the right tool -- a professional PDF editor. Just as we've mentioned before, the PDF format is not designed for editing, which is why you find it hard to make changes in a PDF file. If you are using a web browser or a PDF reader, you can't edit PDF files.
Adobe Acrobat, as the creator of the PDF format, is at the forefront of PDF technology. It offers various tools that let you edit PDF files effortlessly. However, the complex user interface and pricey subscription plan hold many potential users back. Thankfully, there are other proficient PDF editor alternatives to Adobe Acrobat. SwifDoo PDF is one of the PDF solutions equipped with easy-to-use PDF editing features. Let's have a closer look at it!
A One-stop Solution Helps You Edit PDFs Easily
When it comes to editing PDFs at a more economical price, SwifDoo PDF is your top horse. It is an example of an affordable, updated, and well-supported PDF editor. This PDF software contains many up-to-par features. You can edit, annotate, convert, merge, split, and perform other PDF-related tasks. These tools will not only improve your efficiency but also let you work with a small footprint.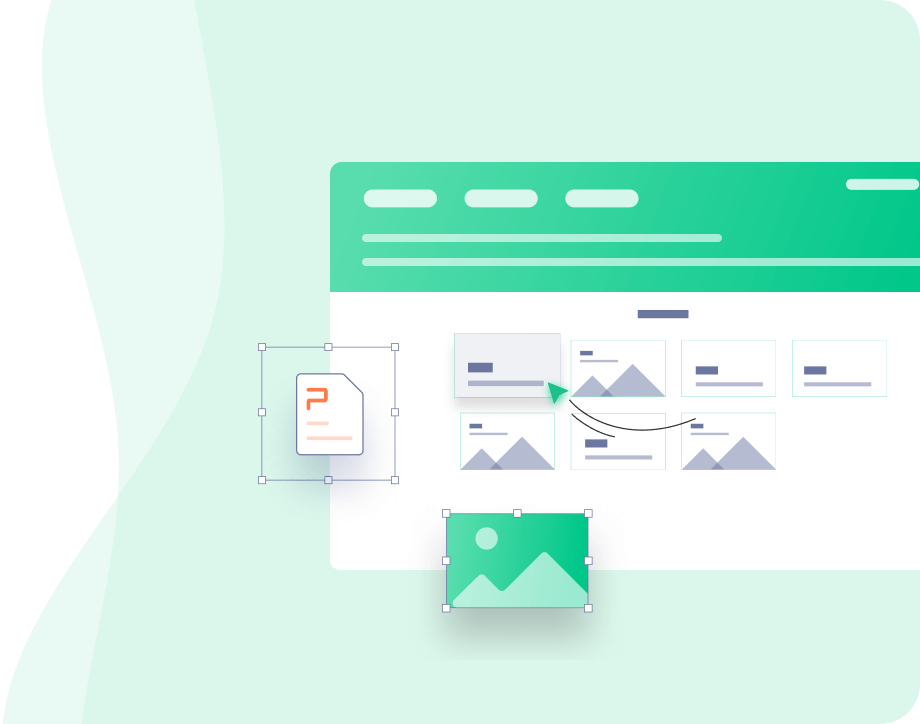 Can PDFs Be Edited: All You Need to Know
Read, edit, and compress PDF files;
Add annotations, bookmarks, images, etc;
Merge, protect, and convert PDFs.
Free Download
Windows 11/10/8.1/7/XP
Edit

You can edit your PDF files effortlessly with a range of PDF editing tools. Go to "Edit" and start making changes in your PDF file.
Add new text to PDF files without conversion;
Add hyperlinks to PDFs;
Edit inserted images;
Crop PDF page size
Annotate
The annotating tools enable you to mark up important text and add comments to the file. This feature greatly improves your reading efficiency and makes it easier for collaborating.
Highlight, strikethrough, and redact the text;
Insert notes, stamps, and attachments;
Manage your annotations with 1 click.
Convert
This PDF editor is also a PDF converter. In case you need to convert your PDF to a file of another format, it can:
Convert PDF to Word
Convert PDF to Excel;
Convert PDF to PPT;
More importantly, these conversions listed can be performed in reverse. Word, Excel, and PPT can be transformed into PDF as well.
A Quick Wrap Up
After reading this post, we believe you have found the answer to the question "can PDFs be edited". Though it is not easy to make PDF files editable, you can edit PDFs with an optimal tool. SwifDoo PDF is a user-friendly PDF editor at a reasonable price. It lets you process and manage PDF files just like editing Word documents.