Introduction:
Feel cumbersome to print and sign files such as contacts, business papers, etc. over and over again? Are you worried about having privacy leakages troubles during printing or transferring? Traditional signing methods can be overwhelming and redundant. You often waste more time and effort during the process.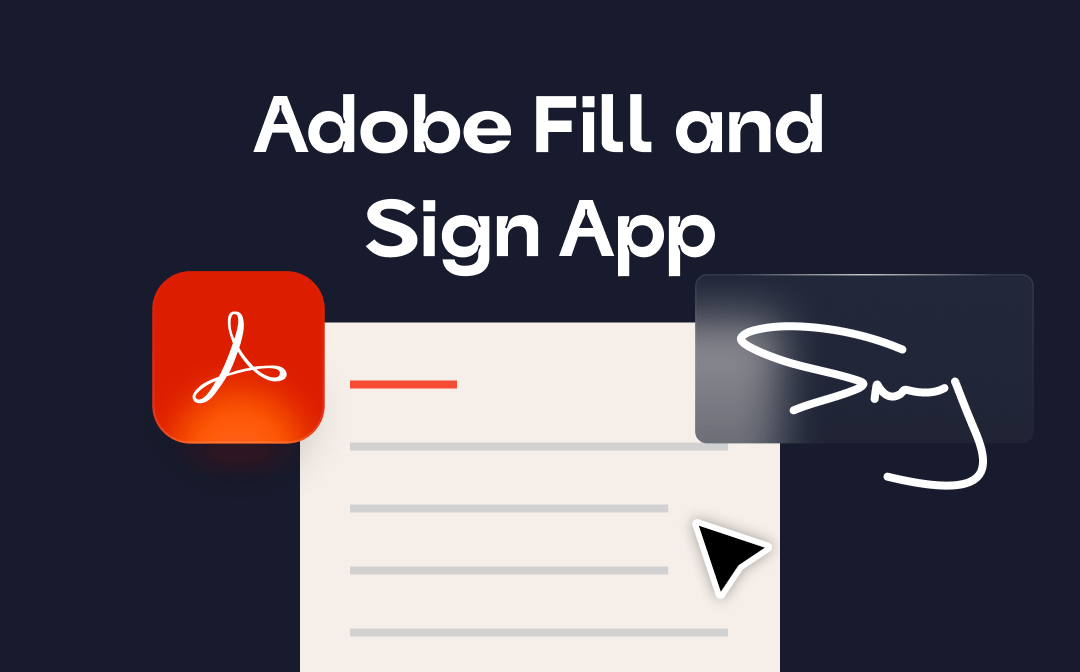 Luckily, there's a more efficient way to fill out forms and sign electronic documents: the Adobe Fill and Sign app. It's a mobile app for iPhone and Android that enables you to fill and sign digital files seamlessly. In this post, we'll delve into the Adobe Fill and Sign app, exploring its features, pros, cons, etc., helping you sign your contacts more efficiently.
Let's get started!
contents
Overview of Adobe Fill and Sign App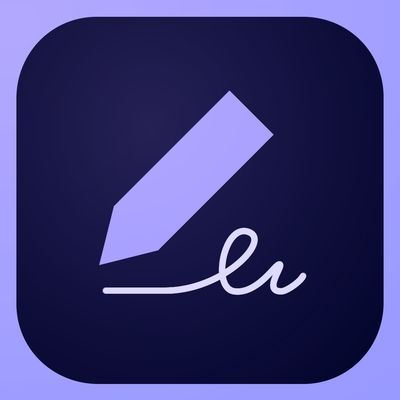 Adobe Fill and Sign app is a mobile app designed for filling and signing electronic files available on Google Play and App Store. It has changed the traditional way of signing documents. With its help, you can fill, sign, and send documents to any form quickly, as well as snap a picture of a piece of paper form or contract and fill it on your phone or tablet. Then electronically sign this image and share it, without printing or faxing.
User Interface and Features
The interface of the Adobe Fill and Sign app is simple and easy to navigate. When you open this app on your smartphone, there lies a blank area on your screen, in which you can import the file you need to fill or sign. Three methods are supported when uploading documents: from a PDF file, from the photo library, and taking a picture. Below this blank area, it displays all your signing history, offering you direct access to review all the files you've signed before.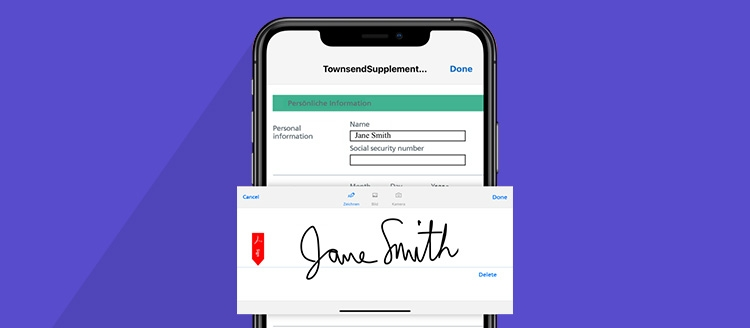 Major Features of the Adobe Fill and Sign App:
This app allows you to take a pic of your paper documents and sign it electronically.
You can fill out PDF forms and sign documents of any files in this app.
It supports creating electronic signatures and applies to most files.
Within this app, you can save signed documents on your phones, as well as send them to others straightforwardly.
How to Use Adobe Fill and Sign App
Feel excited about this app and want to try it now? In this part, we'll walk you through the process of signing documents with the Adobe Fill and Sign app on your smartphone. Let's get started!
Step 1. Download and Install the App.
Begin by downloading the Adobe Fill and Sign App from the official website or your device's app store. Then, log in with an Adobe account.
Step 2. Importing Your Document.
To get started, tap the Import or Open Document option within the app. You can choose a document from your device storage, cloud storage services like Google Drive or Dropbox, or take a photo of a physical document using your device's camera.
Step 3. Fill in Form Fields.
Simply tap on a field, and the app will prompt you to enter information. For checkboxes and multiple-choice fields, use the app's annotation tools to mark your selections.
Step 4. Adding Your Signature.
Tap on the signature icon, and you can either create new e-signatures using your device's touchscreen or choose from pre-saved signatures if you've set them up in your account.
Step 5. Save and Share.
After filling out forms or signing files, save your changes or choose a preferred sharing option. The Adobe Fill and Sign app allows you to share the document via email, messaging apps, or save it to cloud storage for easy access across devices.
Here's a detailed YouTube Video from App Of The Day - Skill Leap AI that offers you a comprehensive instruction to fill out a PDF with Adobe Fill and Sign:
Pros and Cons of Adobe Fill and Sign App
This part will weigh the strengths and weaknesses of the Adobe Fill and Sign app, helping you make an informed decision. Here's a comprehensive look at the pros and cons:
Pros
User-Friendly Interface: The app has an intuitive design, making it accessible to users with varying levels of technical expertise.
Versatile Document Import: You can select documents from your device, or cloud storage services, or capture them on the spot with your camera.
Effortless Form Filling: The app excels in simplifying the form-filling process, guiding you through each field and providing easy-to-use annotation tools.
Robust Signature Functionality: The signature feature is a standout, allowing users to draw or choose from pre-saved signatures, adding a personal touch to documents.
Cross-Device Syncing: With an Adobe account, your filled forms and signatures sync seamlessly across devices, ensuring accessibility wherever you go.
Cons
Limited Advanced Editing: While the app is efficient for basic form-filling and signature tasks, users looking for more advanced editing features may find it lacking compared to desktop applications.
Dependency on Adobe Account: Some users might find the requirement to create or log in with an Adobe account a bit cumbersome, especially if they prefer not to use cloud features.
Learning Curve for Advanced Features: The app's more advanced features, such as cloud storage integration and collaboration tools, may take some time for users to fully grasp and utilize them effectively.
Note: The Adobe Fill and Sign app cannot be downloaded on your computer, since all these features can be found on the Adobe Acrobat series. And this app has been retired by the official.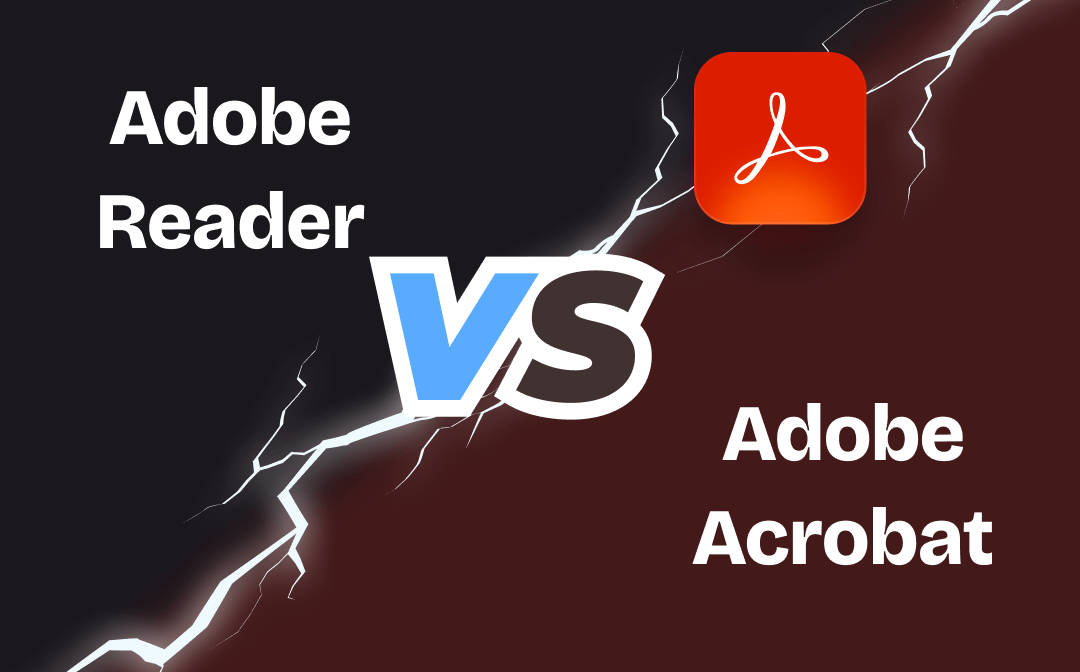 Adobe Reader vs. Adobe Acrobat – Differences
Adobe Reader vs. Adobe Acrobat, what's the difference between them? Check the detailed analysis in this post.
READ MORE >
Alternative Recommendation
Undoubtedly, the Adobe Fill and Sign app offers users a simple and efficient way to sign documents, but it seems unnecessary to download a specific app to sign files since many comprehensive productive tools can also finish such tasks. For instance, Microsoft Word allows you to insert e-signatures into Word documents. Online e-sign tools can also help you sign documents without downloading desktop apps. Also, you can use a professional PDF editor such as SwifDoo PDF to sign any file on any device.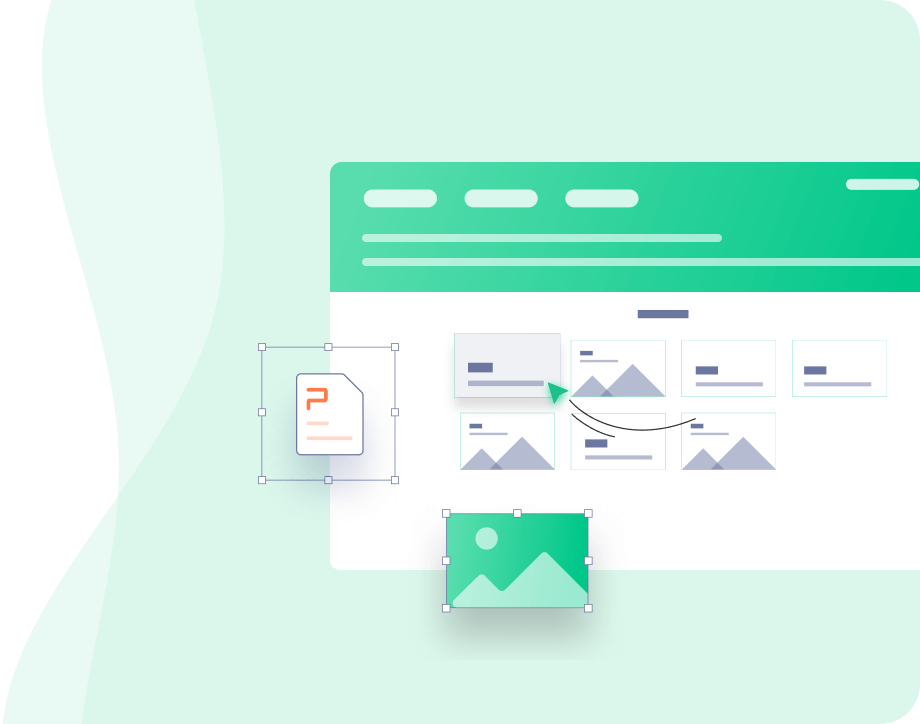 SwifDoo PDF: Best Adobe Alternative
Annotate PDFs by adding notes, bookmarks, etc.
Convert PDFs to Word, Excel, and other editable files
Edit, compress, organize, and split PDFs
Fill out and sign PDF files hassle-free
Free Download
Windows 11/10/8.1/7/XP
SwifDoo PDF is an all-around PDF tool that enables you to view, edit, convert, compress, annotate, and sign PDFs, etc., all becomes effortless. Since you can convert any file to PDF, including Office documents, images, CAD drawings, TXT, HTML, and more, it's simple to fill out and sign these files in SwifDoo PDF.
Here's how you can sign documents 100% safe with SwifDoo PDF on a Windows PC:
Step 1. Free download SwifDoo PDF on your computer.
Step 2. Open the file/image you need to fill or sign in this PDF editor. If the file you sign isn't a PDF, SwifDoo PDF can also open it by converting it to PDF automatically.
Step 3. On the top navigation bar, click Protect > Signature.
Step 4. Select Create New Signature and design your electronic signature with four methods.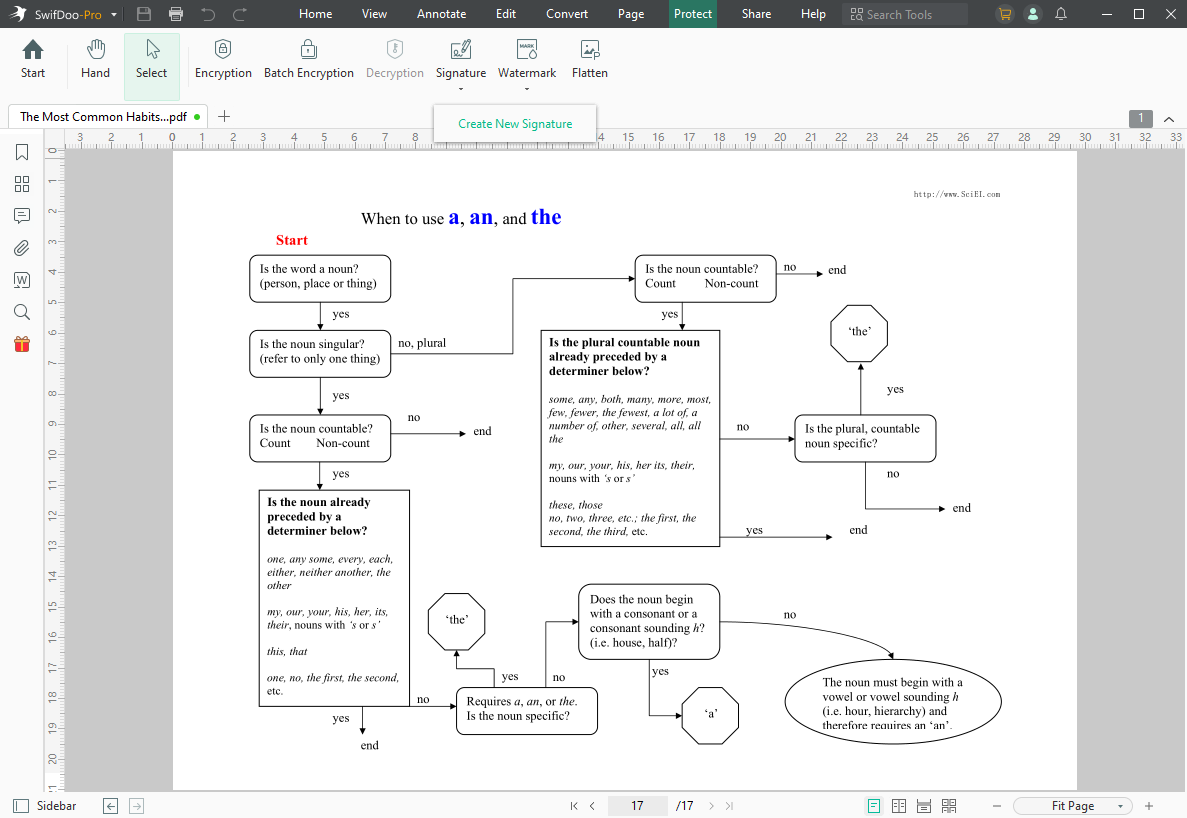 Step 5. Place this signature in your PDF file and save it.
Conclusion
That's all about the Adobe Fill and Sign app. We've walked you through what this app is, how to use it, and its pros and cons. In addition, an excellent alternative to signing documents is also introduced to you. SwifDoo PDF now has both desktop and mobile versions for you to choose. Simply download it for your PC or smartphone and edit PDFs easily than ever!
For Android Users:
For iOS Users: