Introduction:
Mother is the most important woman in our life who sacrificed her body, sleep, finance, and time to take care of her child. She is the pillar of a family to support every member unconditionally. As her birthday comes nearer, are you out of ideas for the best birthday wishes for mother? Then this post is what you need.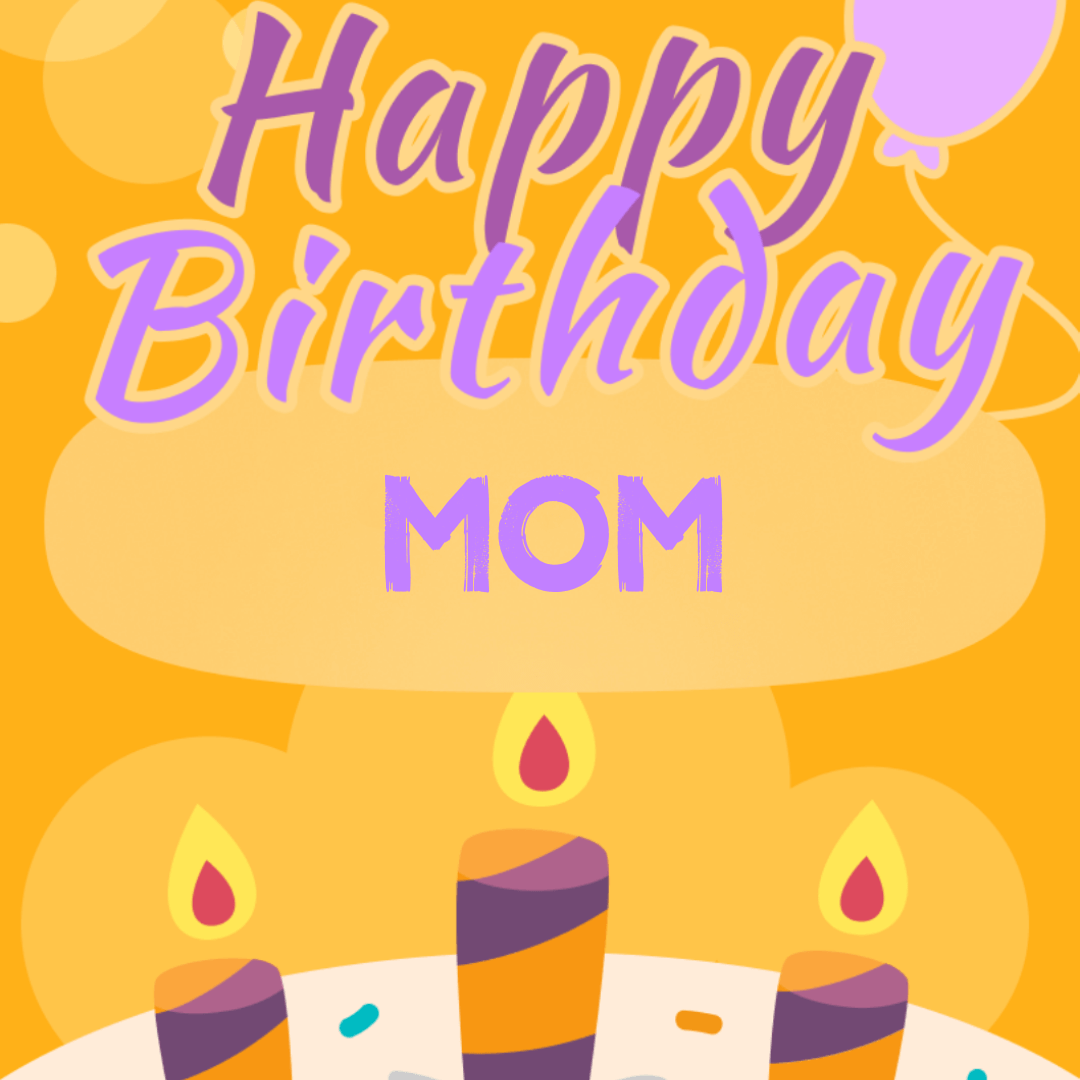 Our list of heart touching birthday wishes for mothers is right for you to give your mom a surprise. You can find unique and meaningful birthday quotes for mom to wish her a happy birthday.
15 Touching Birthday Wishes for Mother
This section picks up 15 common birthday wishes for mothers that are suitable for all situations. Whether you live near or far from your mom, regardless of your age or gender. There is one to honor her special day.
1. Happy birthday Mom! Sending you love and hugs from the bottom of my heart. Distance cannot make love distant. Though I can't fly to you, you are always in my thoughts and my heart.
2. Dear Mother, your love and care are my steady source of strength. There are no words that can express my gratitude to you. Happy birthday!
3. Heartfelt birthday wishes for my mom. Thank you for providing me with endless support and unconditional love. I cannot become such a confident person without you.
4. Even when I don't see you, the thought of you makes me feel loved. Your invaluable life lessons and experience give me the energy and wisdom to overcome the obstacles ahead. Happy birthday Mom.
5. Best birthday wishes to my mom, the most wonderful woman in the world. I want you to know that everything you do for me is appreciated more than you know. Thank you for everything.
6. You have always supported me no matter what, and taught me so much in life. You are truly the guiding light for me and an extraordinary person that I admire. Enjoy your birthday, you deserve it.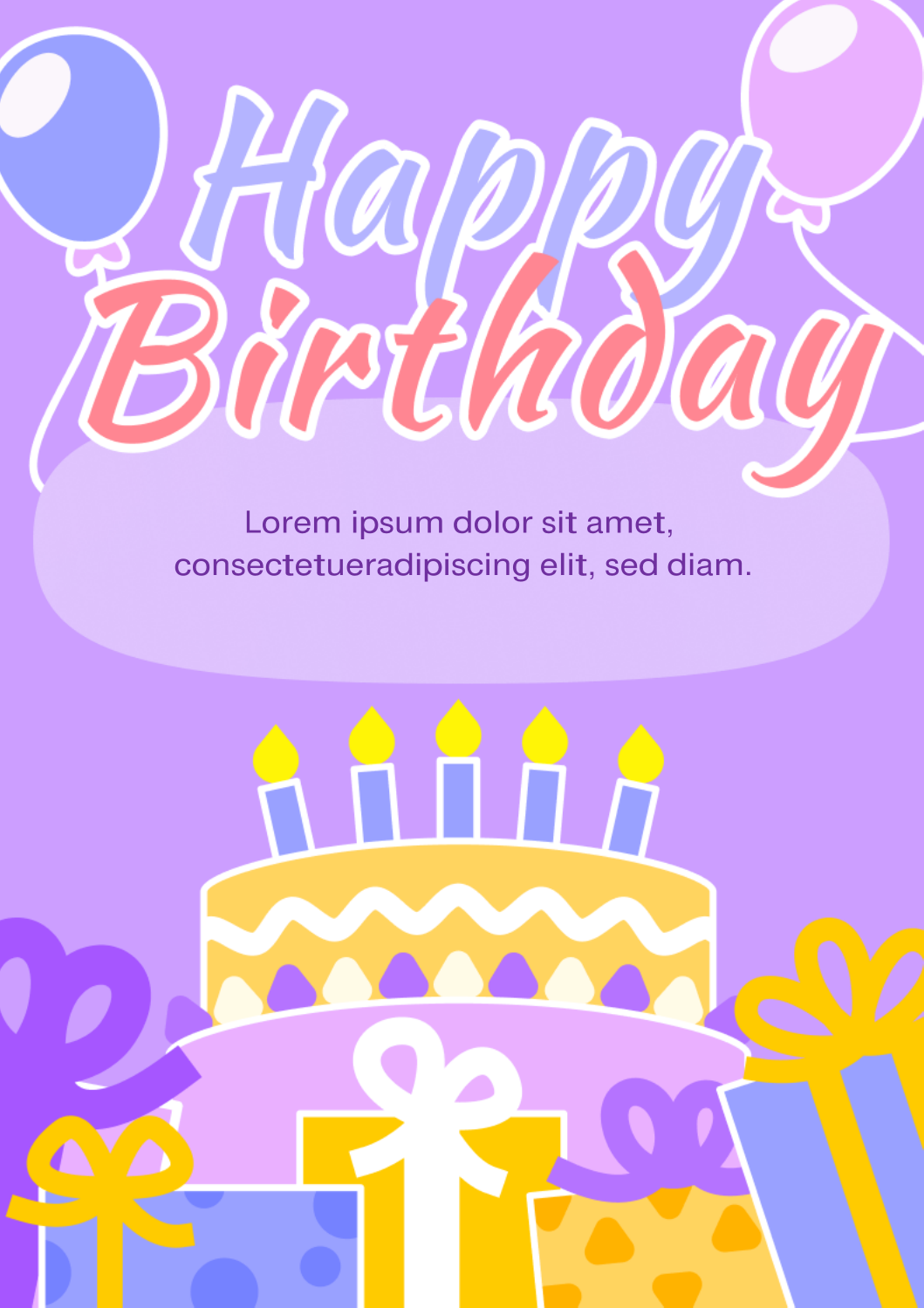 Download Happy Birthday Mom Wishes Template for Free >>
7. Mom, you've been with me since I was born. You have watched me grow, speak, how to walk, and so much more. You deserve the best wishes I can ever think of for your birthday. I love you.
8. Happy birthday to my dear mom! Today I celebrate you and all that makes you special. I am so lucky to have you as my mother. You are my pride, my confidence, and my role model. Happy birthday!
9. Happy birthday mummy! You are the most important person in my life and the one that knows me better than myself. Wishing you happiness and love in your life. Love you mom.
10. I wish I could tell you how much I love you. But words are not enough to describe the feeling. Though we may have arguments and fights sometimes, there is one thing that you should know I will love you forever.
11. With mirth and laughter let old wrinkles come. Dear Mom, I wish you a year of happiness, joy, love, and all the happiness in between!
12. Happy birthday to my dearest mother! May the Lord protect you always and give you good health and a sound mind all through this year and beyond.
13. Happy birthday Mom! You are the image of constant growth. I pray your next year is blessed and you achieve all your goals.
14. It is your special day and you receive an early birthday gift, right? I want to congratulate you on your big day for your birthday. Looking forward to be with you soon.
15. To the woman who sacrificed many precious moments in her life to accompany me, happy birthday! Hope you receive all that your heart desires. Let's keep making memories this year!
Along with making birthday wishes for mothers cards, you may need a PDF editor to edit the PDF template you downloaded. SwifDoo PDF is an easy-to-use PDF editing toolkit to help you write down your birthday messages for your mother.
10 Short Birthday Wishes for Mother
Short words still carry your gratitude and appreciation toward your loved mom. Here are 10 short birthday wishes for mother to make her smile and delight.
1. To the woman who gave me life and taught me how to be myself, happy birthday Mom!
2. Happy birthday to the strongest and most beautiful woman in the world. Mom, I love you!
3. Happy birthday mummy! Your courage, resilience, and strength inspire me every day.
4. You are always my friend, my guiding light, and my pillar of strength. Happy birthday.
5. Thousands of hugs and kisses to my dear mother. May you live a long and happy life. Have a fantastic birthday.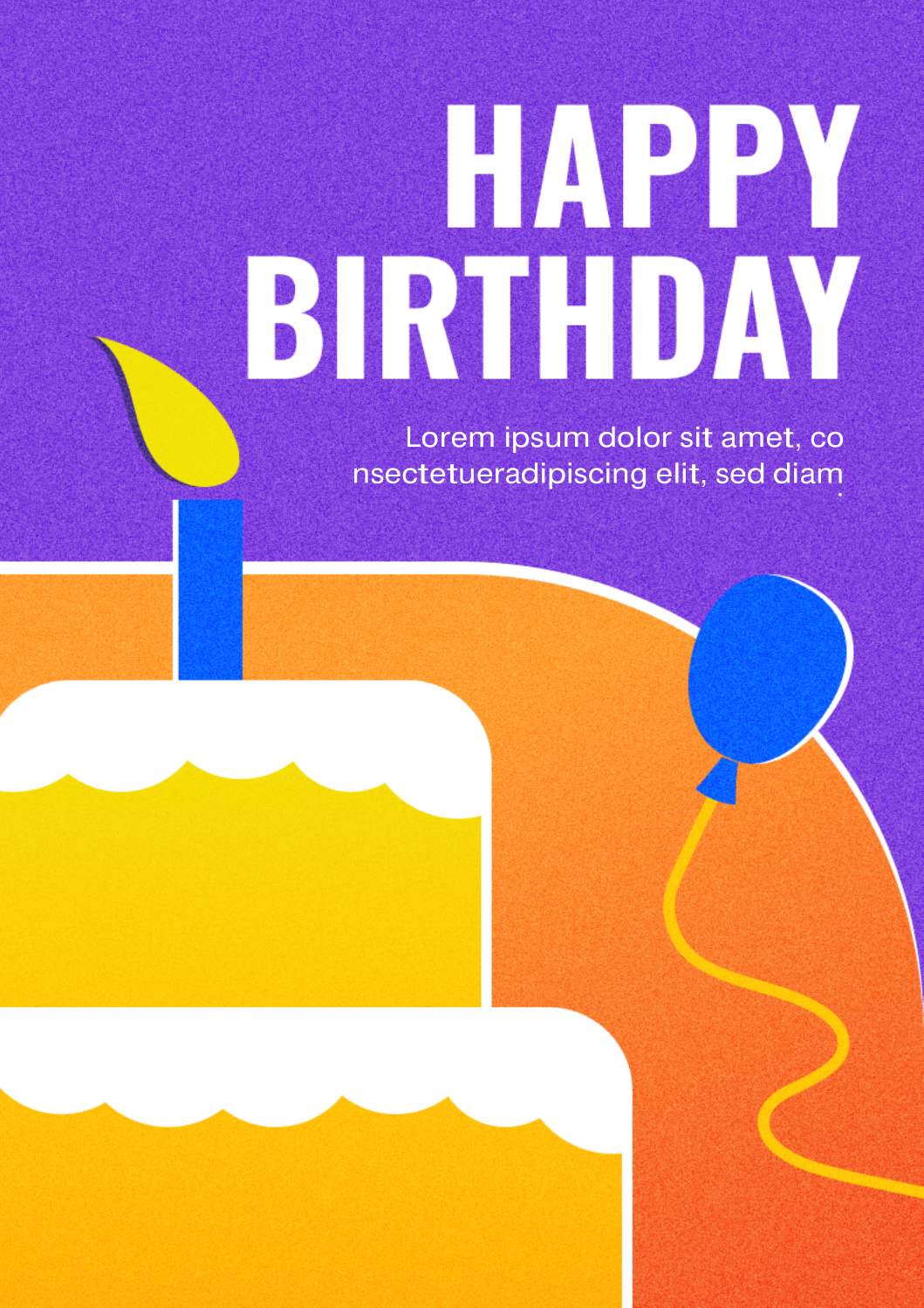 Get the Birthday Wishes for Mom Template for free >>
6. Happy birthday to the best mom in the world! Your love and support are my hidden strength.
7. Thank you for your giving of yourself to our family for all these years. Happy birthday, mummy!
8. On your birthday, I want you to know how appreciated and grateful I am to have you as my mom.
9. Happy birthday Mom! I wish you many blessings on your special day.
10. Sending you constellations of kisses and love on your birthday. Enjoy your special day, dear Mom!
Birthday messages for mother can be text printed on a card or shared on social media. If you want to make a birthday card for your mom, print the PDF card in color and attach the card to the present.
10 Meaningful Birthday Wishes for Mother from Daughter
Daughters are always the sweetheart of mothers. Sending your heartwarming birthday wishes for mother to reciprocate the unconditional love from your mother.
1. Sending you constellations of kisses and love on your birthday. Enjoy your special day, dear Mom!
2. You gave me life and bless me with your care and love. Ever since I was a girl and to this every day, you are a wonderful female role model in my life and I owe everything I have learned to you. I wish you a very happy birthday Mom.
3. My dear mom, thank you for your patience and love showered on me. Your birthday is the best time to say how much I appreciate you each and every day. Happy birthday from your adoring daughter.
4. Happy birthday to the special woman who shares a huge part of my life. You are always energetic and so keen to make everyone around you as happy as possible. I hope one day I grow up to be the great woman that you are too.
5. It's more than a blessing to have you as my mom. It's a privilege to be your child. You know how to bring our family together more than anyone and you are the person I know I can count on for anything. Thank you for everything mom, and happy birthday.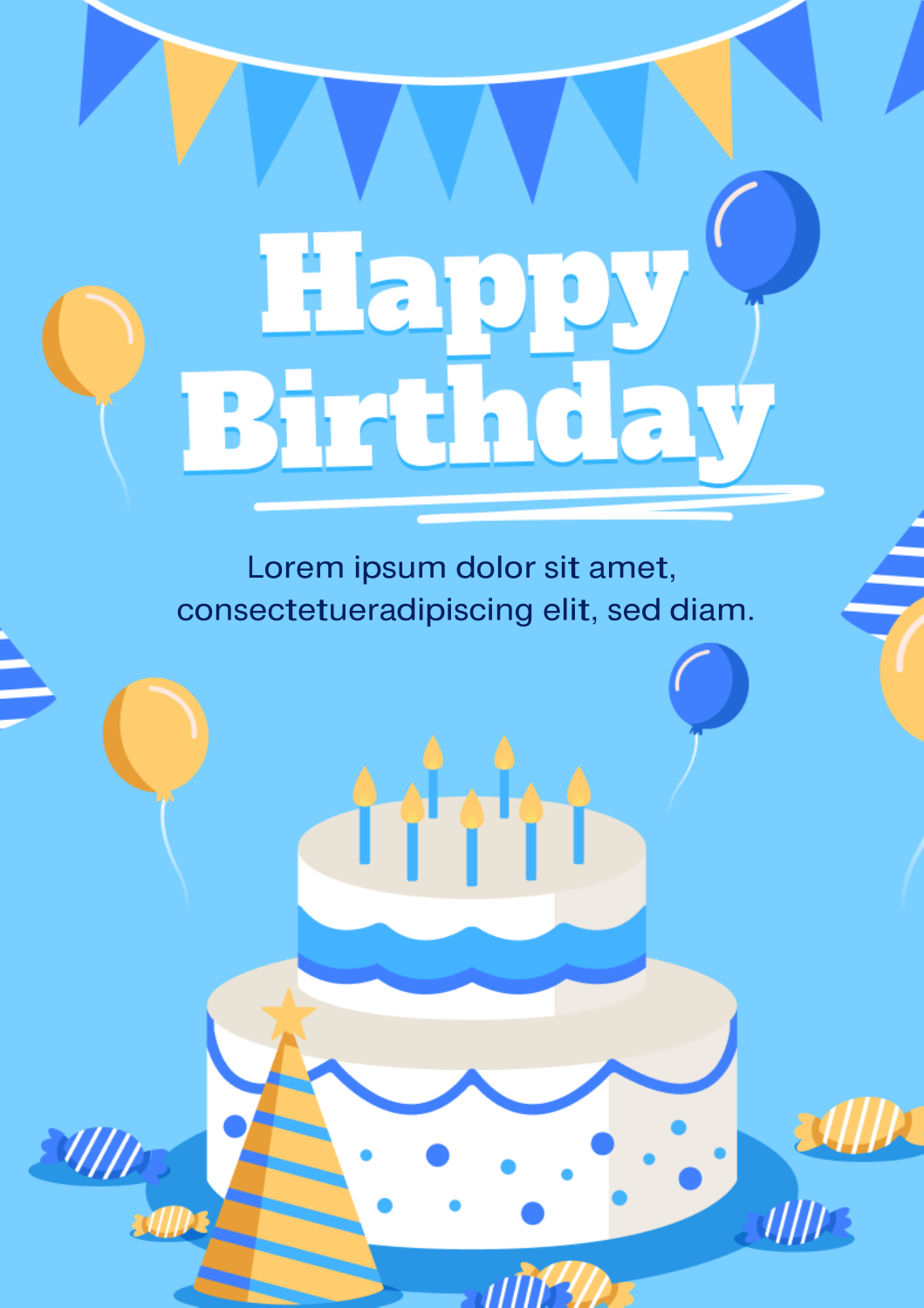 Write Down Your Best Birthday Wishes for Mother Right Now >>
6. You are the rock and my biggest supporter. I'm wishing you the hearties birthday and a fabulous year ahead.
7. Mom, today you are celebrating your birthday, and I wish you a year of happiness, joy, and all the things that bring a smile to your face.
8. Despite those imperfections of mine as your daughter, you always stood by my side. Let me be there for you too! I hope your heart can always overflow with joy and happiness. Happy birthday Mom.
9. Mom, you are more like a close friend who can share my joy and secrets, and support me without judgment. I really appreciate that. Hope you enjoy your special day, Mom. I love you to the moon and back.
10. Wrinkles are the medals of the passage of life. You are not growing older every year. We steal more time together. Happy birthday from your loving daughter.
You can design a special booklet to write down all the words that you want to say to your mom. Download the templates from this site and use SwifDoo PDF to effortlessly print them as a booklet.
10 Meaningful Birthday Wishes for Mother from Son
Here we pick up 10 heart touching birthday messages for mothers from sons. If you find it a little hard to express your feelings, try the listed wishes below.
1. Mom, you make the world a better place. As your son, I am proud that I have such a fantastic mother who is always sincere, courageous, and intelligent. I want to wish the greatest birthday to the greatest woman ever to exist!
2. Happy happy birthday Mom. If I am a good man then that is all because of you. All the love and tenderness you've showered on me raised me well. I love you so much.
3. Dear Mom, I hope to spend more time with your this year to create more memories. Sending you all my love and constellations of kisses on your special day. Happy birthday mom.
4. I want you to know that age is just a number and it cannot stop you from flourishing and pursuing your dreams. I'm a fortunate son to have a mother like you. Happy birthday. May all your goals come true.
5. You are an incredible parent and lady full of love and energy. You always encourage me every time to follow my dreams and try new things. Thank you mom. Wishing you a wonderful birthday.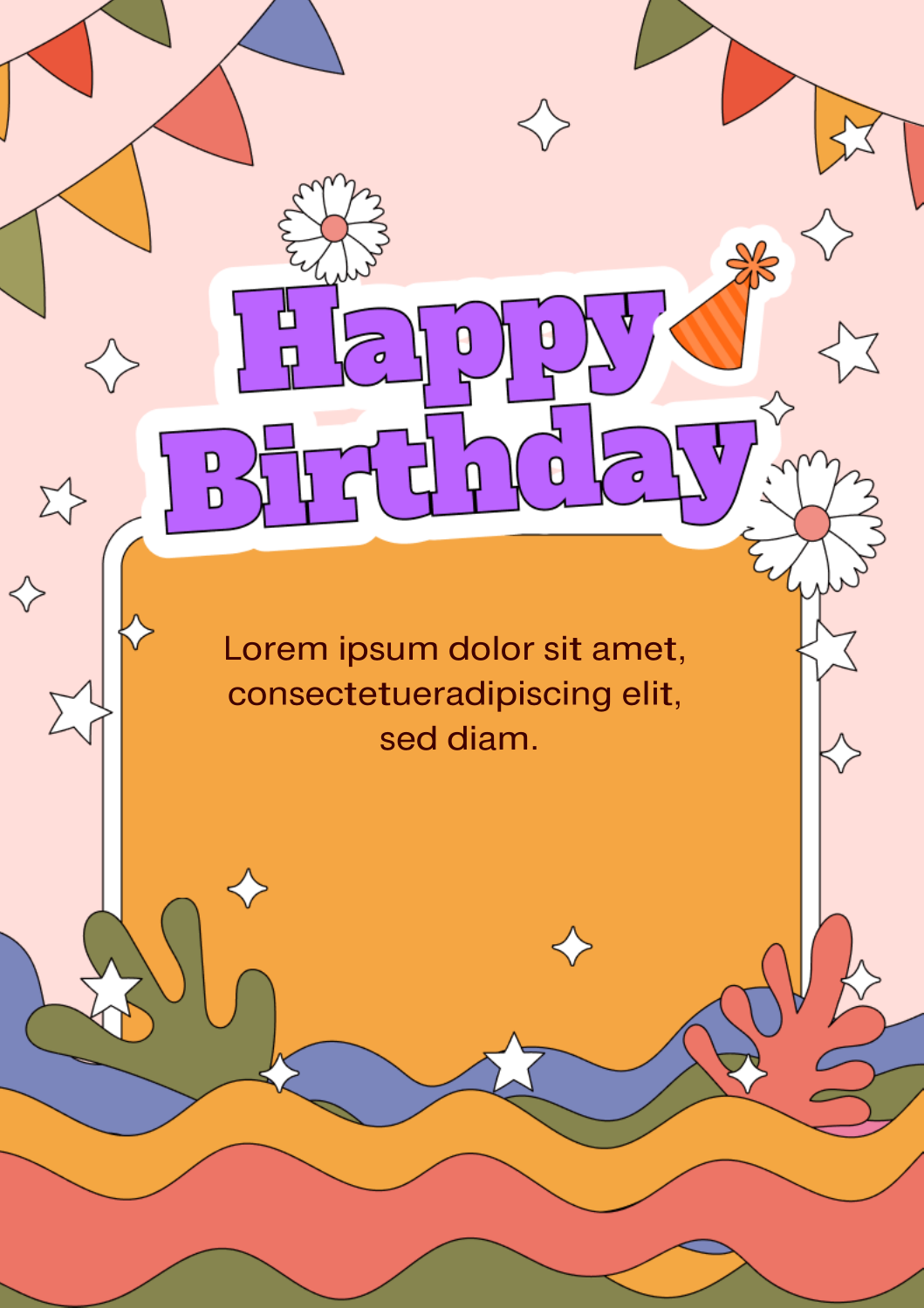 Access the free Birthday Wishes for Mom Card Template >>
6. My dear mother, you are celebrating a new birthday this year. I just want you to know how important and special you are meant to me. I hope your life is blessed with happiness, laughter, and success. All my love to you on your birthday, from your son.
7. I've never seen a woman like you who never dwindles from her path. You are my role model and my guiding light. Wishing you a happy birthday mom.
8. Thank you for implating the positive and right thoughts in me even in the darkest time or situation. These thoughts changed my life. I love you always.
9. Like the ground beneath my feet, all the love and care you have put into my life has transformed into the foundation that supports me and ahead. Thanks mom! Happy birthday!
10. Happiest birthday to the coolest and zestful woman I know. Mom, you are a rock star in everything you do and you deserve all the things you want.
It is hassle-free to customize the font style and color to design a beautiful birthday wishes for mother card. You can check the article below to learn how to change the font in the PDF wish card template: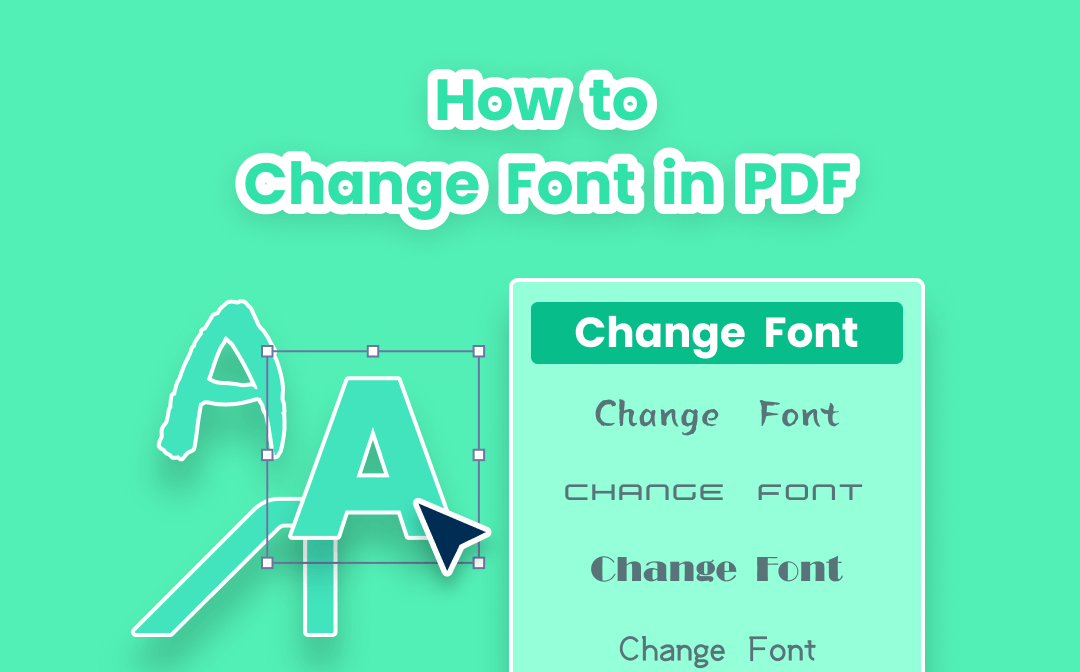 How-to Solutions: Change Font in PDF Easily
PDF is an uneditable file format, thus making it hard to change the PDF font. Check out how to change the font in a PDF in this post.
READ MORE >