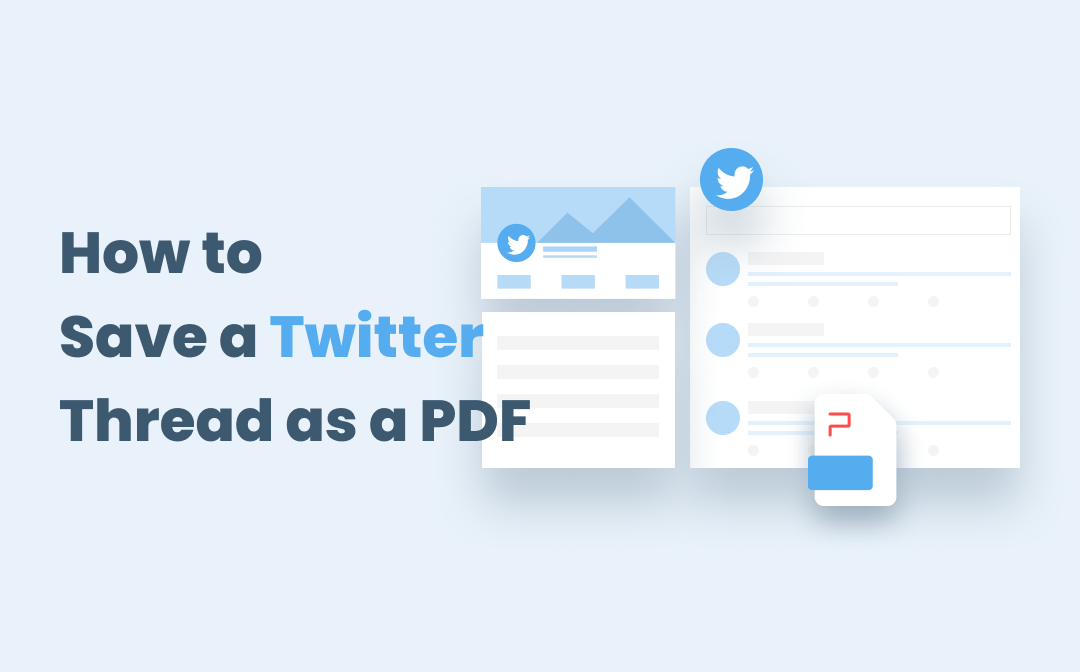 As far as popular social media platforms go, Twitter is certainly up there as one of the most popular platforms in the cyber world. In fact, many would argue that Twitter is actually the second most popular social media platform, second only in popularity to Facebook.
With over 400 million users, Twitter is great for sharing short insights in no more than 280 characters, which is all well and good, but what about longer, more complex and detailed topics? What then? Well, in that instance, they're shared as a thread.
Understanding how Twitter threads work can save you a great deal of work, especially in terms of how to save a Twitter thread as PDF. Thanks to software such as SwifDoo PDF, anybody looking to convert Twitter thread to PDF can do so easier than ever.
If you're struggling to save a Twitter thread as PDF, here are some handy tips that are sure to impress.
Use Readwise
One of the best apps for anybody looking to save a Twitter thread as PDF is Readwise.
Great for keeping track of Twitter threads, Readwise can be used in conjunction with many other applications too, including Kindle and iBooks.
One thing you need to remember however, is that Readwise is not free like some of the other apps and pieces of software out there, so if you do wish to use Readwise, there will be a very reasonable monthly subscription fee. Now, if you save a lot of Twitter threads, perhaps for work, this is a very worthwhile investment. If you're just looking to save one or two however, there are free apps out there which will work just as well.
The good news is that, if you are looking to convert Twitter thread to PDF just once, there is a free trial, so you can always sign up for that.
Threader
As you can see from the name, Threader is a site that is designed exclusively for collecting Twitter threads. There is even a very useful Twitter bot included which will help you to easily save informative and useful threads.
Threader is even available as an IOS app, so Apple users can download the app and use it that way.
If you want to enjoy additional features however, you will need to sign up for Threader's premium subscription, which only costs $3 per month, as of this writing.
SwifDoo PDF
Finally, if you want to save a Twitter thread as PDF, edit PDFs, save PDFs, and do much more with your PDFs, SwifDoo PDF is most certainly for you.
Offering a whole host of different features regarding PDFs, such as being able to edit PDFs and drag and drop images etc, it's easy to see why SwifDoo PDF have garnered such positive reviews and feedback from their customers, new and old alike.