Introduction:
As one of the top desktop email clients, Microsoft Outlook offers many useful features. One of them is that you can open PDF attachments for previewing without having to download them to your computer, which allows you to access the information quickly. However, now you find that it does not work as expected. Why is my PDF not opening in Outlook? How to solve the problem? You can get all the details after reading this article.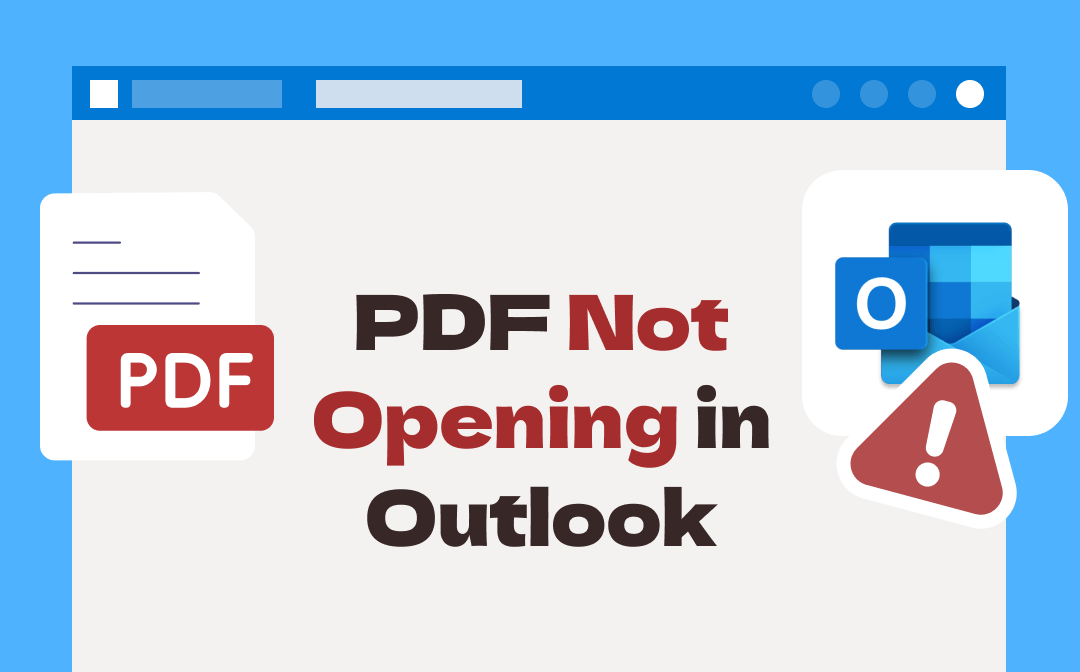 Why Is My PDF Not Opening in Outlook?
Like all applications, Outlook sometimes breaks down and doesn't work properly. Here are some factors that may cause the PDF not opening in Outlook problem.
No PDF reader. There isn't a program that can display PDF files.
Incorrect settings. Chances are that the preview option is not enabled.
The PDF file is damaged. Outlook can not open a damaged or corrupted PDF file.
The program is outdated. The bugs in the Outlook or PDF reader may be the culprits.
Windows system is outdated. The firmware needs to be updated to ensure a smooth operation.
Software conflicts. Antivirus or security software can prevent Outlook from opening PDF attachments.
The PDF file is password-protected. You cannot preview a PDF file with password protection in Outlook app.
Now you know the answer to "Why is my PDF not opening in Outlook". After understanding the cause of the problem, we can know what action to take. Just keep reading to learn how to fix PDF attachments not opening in Outlook problem.
How to Fix PDF Not Opening in Outlook
Here are some solutions that may help you overcome the PDF not opening in Outlook problem. You can try them in turn until the problem is solved. By the way, don't forget to restart Outlook and your computer before trying these methods. Sometimes a reboot will fix the problem.
Fix 1. Install A PDF Reader
There should be a program that can help you open PDF files, otherwise, you will find Outlook won't open PDF. If you have already installed Adobe Acrobat Reader - the most common PDF viewer, but still can not preview PDF, then you can install another one such as SwifDoo PDF.
SwifDoo PDF provides many features that allow you to view PDFs in your own way.
⭐ It has various reading modes: side-by-side, full-screen, slideshow, etc.
⭐ It is able to read PDFs out loud to grab information while multitasking.
⭐ It can help you translate PDFs into other languages immediately.
To download SwifDoo PDF, simply click the button below.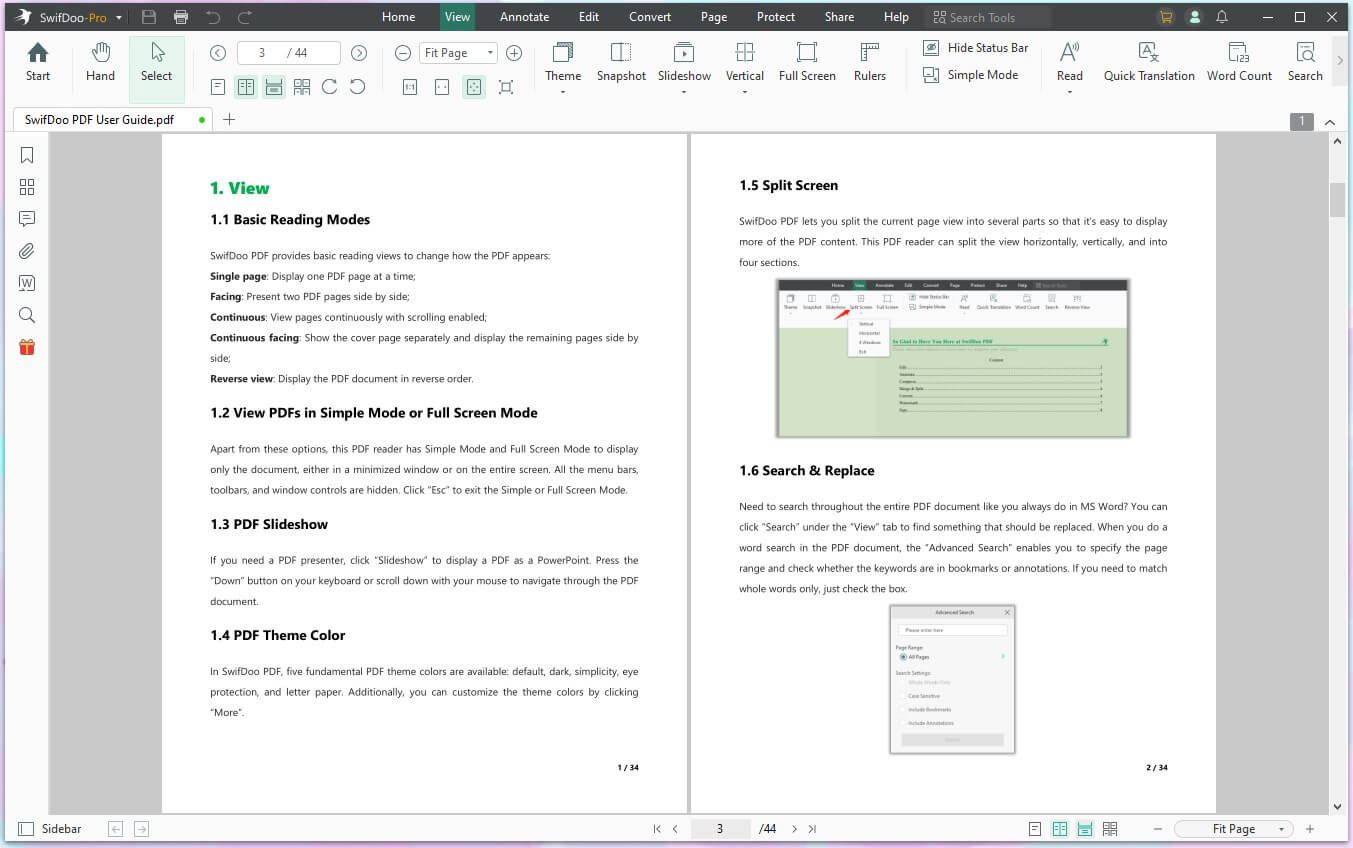 You can go to this guide to learn more open-source PDF readers: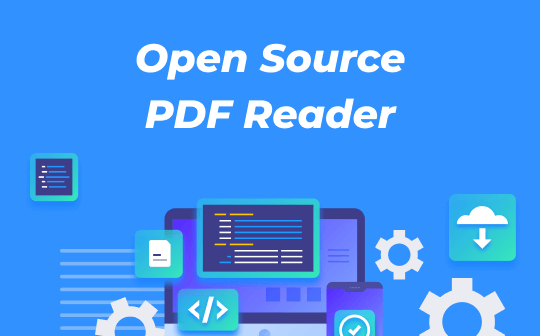 The 5 Best Free Open Source PDF Readers in 2023
Choosing an open source PDF reader is hard without tests. Here are several selected best open source PDF readers with good performance and useful features.
READ MORE >
Fix 2. Enable Previewer Feature
Then PDF attachments not opening in Outlook problem will occur when the attachment previewer feature is disabled. You can follow the steps below to turn on the previewer.
In Outlook app, click File and go to Options.
Choose Trust Center and then select Trust Center Settings.
Click Attachment Handling and uncheck Turn off Attachment Preview.
Click OK to save the change.

Fix 3. Update System and Program
The PDF not opening in Outlook issue may be caused by errors in the system or the app. You can update to see if the problem can be solved.
Update Windows system
Click Start and go to Settings > Choose Update & Security > Click Check for updates. If up update is available, click Install now button.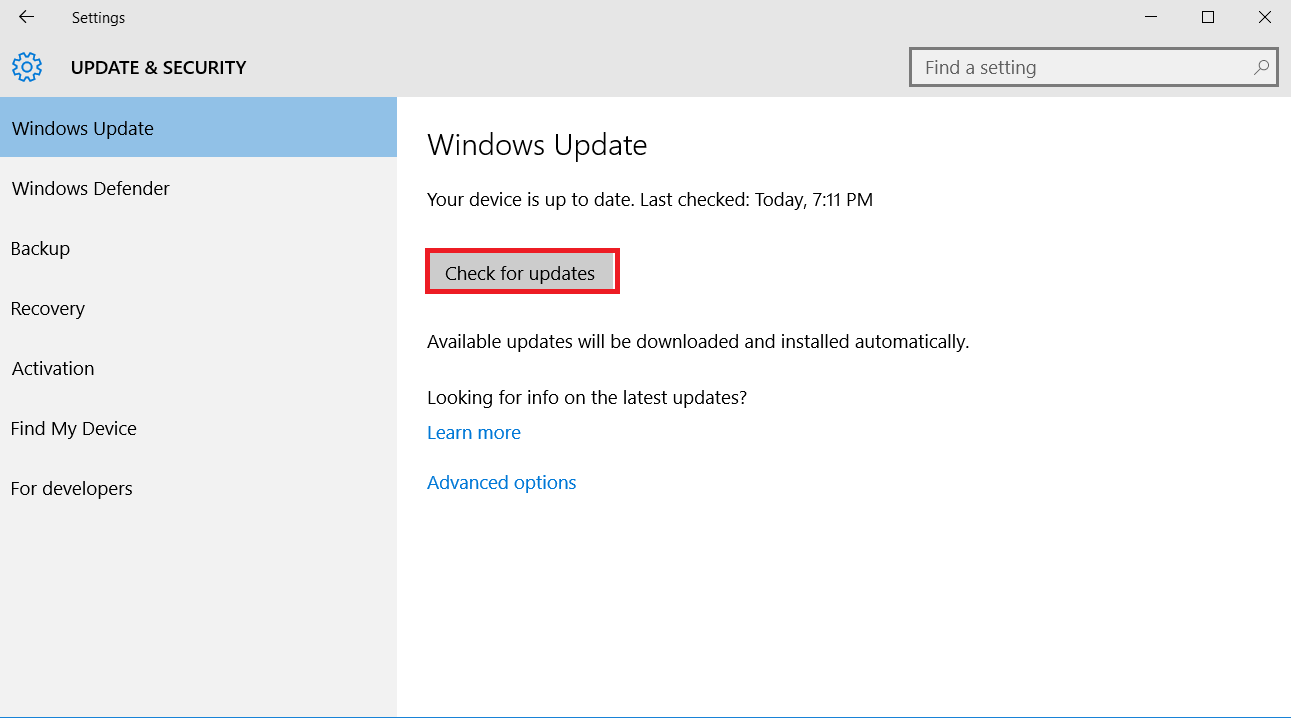 Update Outlook and PDF reader
To update a PDF reader, you can usually go to the Help tab and click Update.

Fix 4. Check Security Software
Antivirus software may stop you from opening an attachment, or it may prevent you from opening a certain format, such as a PDF. When you have installed an antivirus tool and find PDF attachments not opening in Outlook, you can go check the settings or temporarily turn off the protection.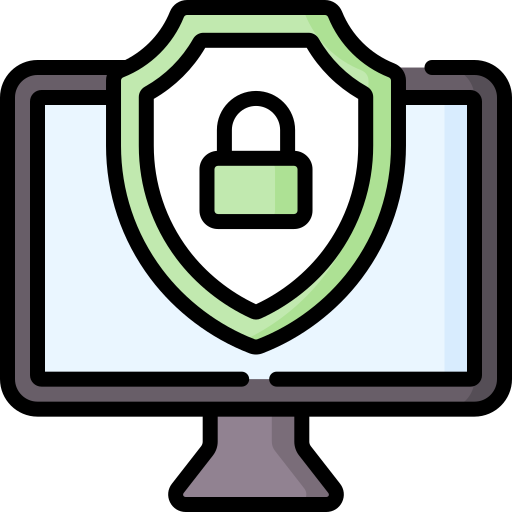 Tip 5. Repair the App
Another way to fix the PDF not opening in Outlook issue is to repair the program. Below are the steps.
Open Control Panel and choose Programs.
Click Programs and Features.
Select Microsoft 365 and click Change.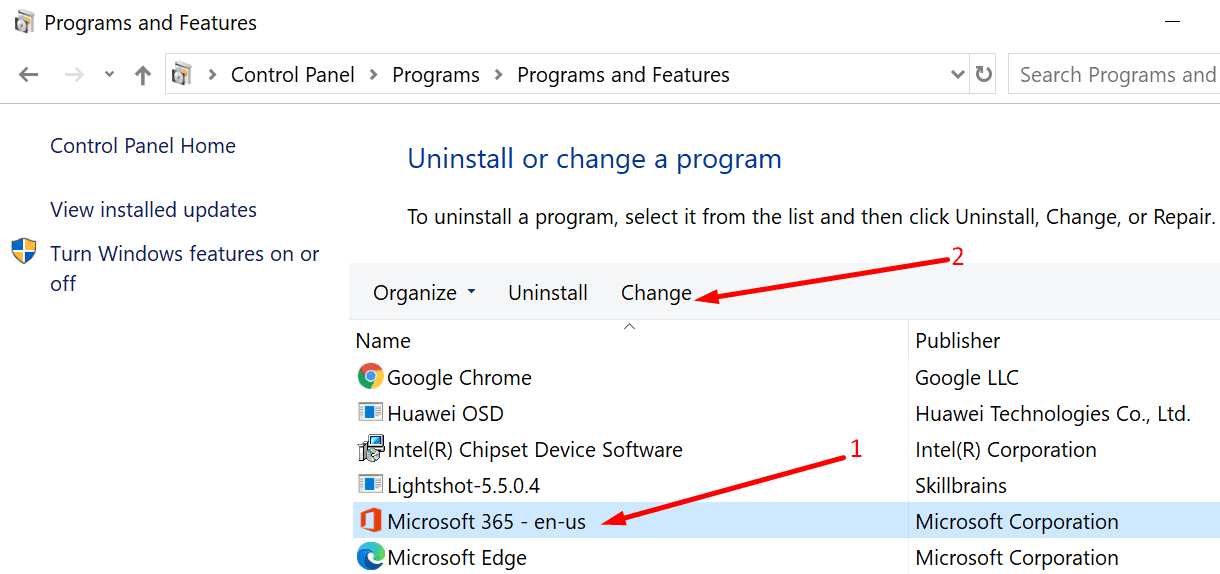 Click Repair.
Choose Quick Repair and click Repair to start.
Fix 6. Download the PDF File
If you still cannot open PDF file in Outlook, then there is no choice but to download the file to computer. After that, you can use a PDF reader to open the file. Or you can take advantage of your browser to view the PDF file. This article has more information: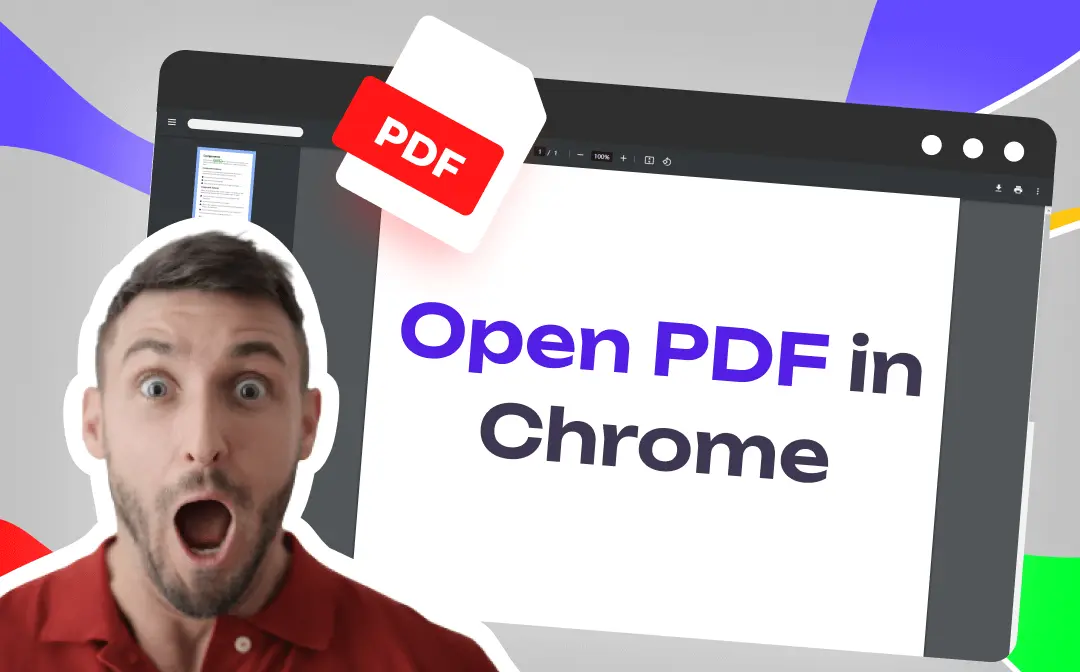 [Quick Guide] How to Open PDF in Chrome on Windows & Mac
This guide will show you how to open PDF in Chrome. You will also know how to set Chrome as the default PDF viewer.
READ MORE >
A PDF that contains sensitive information, such as bills or invoices, is often set with a password to prevent unauthorized access. In this case, you should download the file on computer and enter the password to view it.
If you want to know how to remove the password, please check this guide: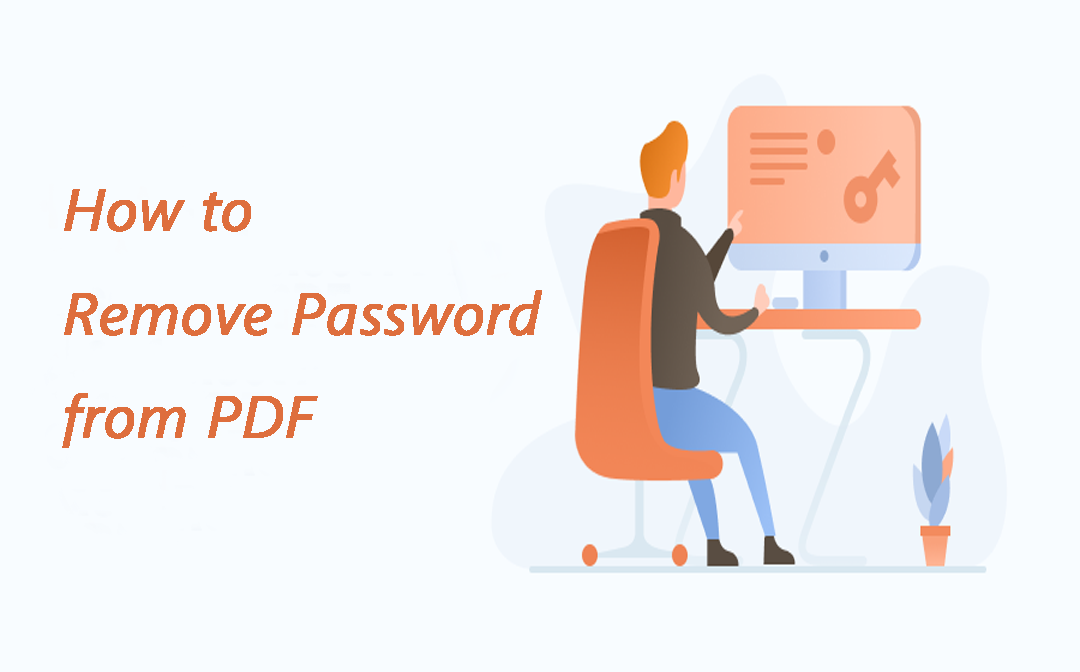 How to Remove Password from PDF Easily [Windows/Mac/Online]
Are you wondering how to remove passwords from PDFs in order to open or edit PDFs without hassle? This post introduces how to do that on different devices.
READ MORE >
Final Words
Hope one of these methods can help you fix the PDF not opening in Outlook issue. If nothing works, you can contact Outlook Support. Tell them what the problem is and what you've already tried so they have all the information they need to come up with a solution faster.