Introduction:
In today's fast-paced, tech-driven world, everything seems to be just a click away. The same holds for car owner's manuals. Gone are the days when you had to sift through a pile of paper manuals in your glovebox to find the information you needed.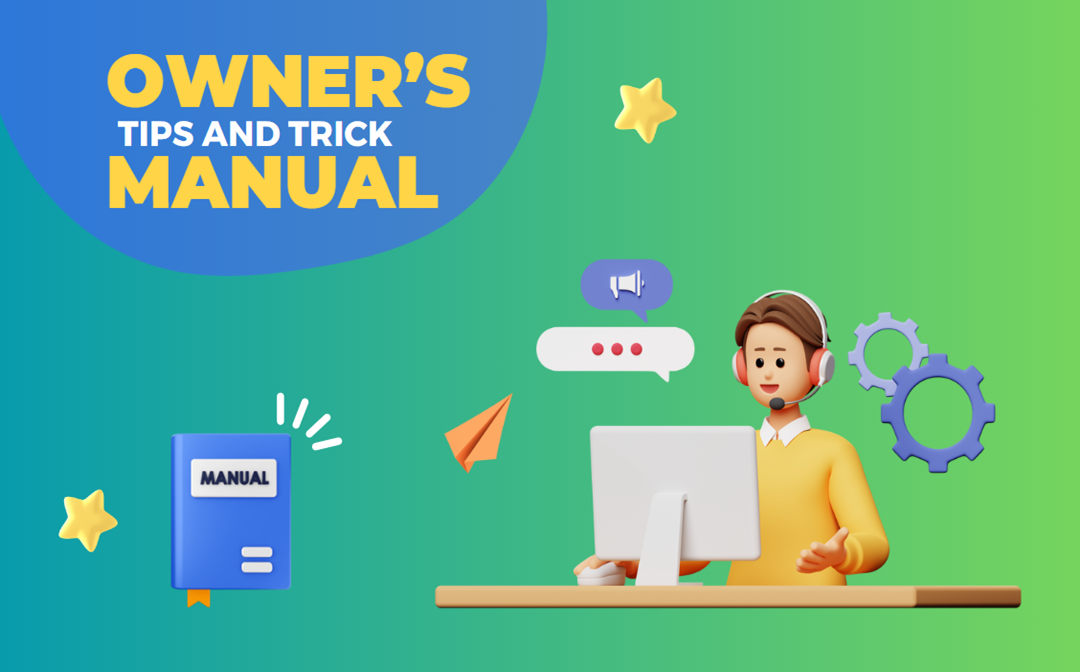 Now, thanks to the digital age, owner's manuals are readily available online. However, with this convenience comes the challenge of finding the right manual for your specific car model. In this blog post, we'll explore the top tips and tricks for locating the perfect owner's manual for your vehicle in the tech era.
Utilizing PDF Car Manuals
PDF car manuals have become increasingly popular in recent years, and for good reason. These digital versions of owner's manuals offer several advantages. First and foremost, they are easily accessible online, allowing you to download and store them on your device for quick reference. This eliminates the need to carry a physical manual and provides you with a portable solution.
Additionally, PDF manuals are often searchable, making it a breeze to find specific information by using keywords or phrases. To find PDF car manuals, start by visiting the official website of the car manufacturer. Most manufacturers now provide downloadable PDF versions of their manuals for free. If not, consider using reputable third-party websites that offer a wide range of car manuals.
Manufacturer's Official Website
When it comes to finding the right owner's manual for your car, the manufacturer's official website should be your first stop. Most car manufacturers maintain a dedicated section on their websites where you can access digital versions of owner's manuals for various models and years.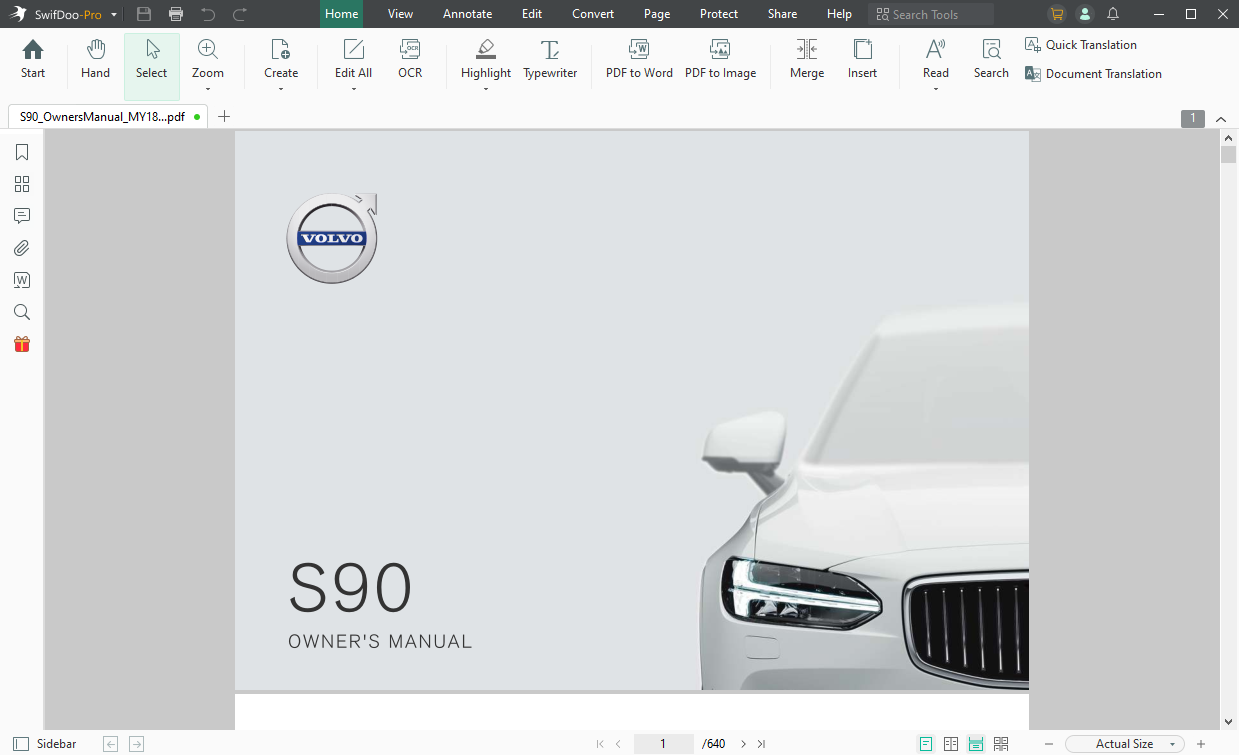 These manuals are typically available as PDF downloads, making them convenient for users. To locate the manual for your car, navigate to the manufacturer's website, and look for a section like "Owner's Manuals" or "Support." From there, you can usually input your car's make, model, and year to find the specific manual you need.
Online Car Forums and Communities
Sometimes, the best advice comes from fellow car enthusiasts who have faced the same challenges. Online car forums and communities are treasure troves of information, and they can be incredibly helpful when searching for an owner's manual.
These forums often have dedicated sections or threads where users share links to PDF manuals, discuss their experiences, and offer guidance on finding manuals for specific car models.
To tap into this resource, simply search for your car's make and model along with keywords like "owner's manual" on popular automotive forums. You'll likely find valuable insights and links to the manual you're looking for.
Vehicle Identification Number (VIN)
If you're having trouble locating the manual for your car online, one foolproof method is to use your Vehicle Identification Number (VIN). The VIN is a unique code assigned to each vehicle, and it contains essential information about the car's make, model, and year.
You can usually find your VIN on the dashboard near the windshield or the driver's side door jamb. Once you have your VIN, contact the car manufacturer's customer support or visit their official website and use the VIN lookup tool. This will direct you to the specific owner's manual for your car based on its VIN.
Third-Party Websites
In addition to the manufacturer's official website, several third-party websites specialize in providing access to owner's manuals for a wide range of car makes and models. These websites can be especially helpful if you have an older or less common vehicle. When using third-party websites, exercise caution and ensure you're using reputable sources.
Look for websites that have positive user reviews and a history of providing accurate and up-to-date manuals. Keep in mind that while some third-party sources may charge a fee for access to certain manuals, many others offer them for free.
Mobile Apps and E-Readers
As smartphones and tablets have become integral parts of our lives, so too have mobile apps and e-readers for accessing owner's manuals. Many car manufacturers now offer official mobile apps that provide digital versions of owner's manuals. These apps are user-friendly and often feature interactive elements, making it easier to navigate through the manual and find the information you need.
Additionally, e-reader devices like Amazon Kindle are capable of displaying PDF manuals, allowing you to carry your car's manual with you wherever you go to read PDFs on Kindle. Simply upload the manual to your e-reader, and you'll have quick access to it whenever necessary.
Advantages of A PDF Manual over A Paper One
I don't think anyone needs to be convinced that with just one click we can find the necessary materials in a single file: e-books, guides, tutorials or owner's manuals, most often available in the form of PDF files.
If you are wondering how to reach users with useful materials of a right file format, the choice should be dictated by a prior analysis of the needs. But in the case of user manuals, PDF is still the best option.
It is worth remembering that PDF documents have great substantive value, and this format is increasingly searched for by people who want to gain knowledge in a given field. Not everyone realizes the potential of PDF documents and what opportunities they create for users.
This form of archiving is always reliable, meaning the quality of the content will remain intact over time. A PDF manual has many advantages if you want to share the information with others or keep them forever.
Guarantee of the unchanged appearance of the document
The PDF format is used to transfer graphic and text content. The main advantage of a PDF manual is that it preserves the full appearance and format of the document, and it is also possible to limit the actions that the user can perform in this document, e.g. disable copying.
The most accessible format for a computer system
Opening manuals in PDF format gives the greatest guarantee that the system will recognize the data or contents appropriately.
The content contained in PDF files is much more transparent and readable than that contained on a standard website or a paper one, and it's easy for constant maintenance and optimization of a specific PDF manual.
Creating Technical Manuals with PDF
Documents in PDF format have been created based on special standards, and its use is safe and convenient. This format is developed by Adobe, which provides a free program for reading PDF files.
Nowadays, it's probably hard to find a person who hasn't encountered PDF files. Files in this format accompany us every day, but not everyone is aware of the tricks of creating PDFs. And it is also worth learning more about the presentation of content in PDF files and how to reach a large group of users.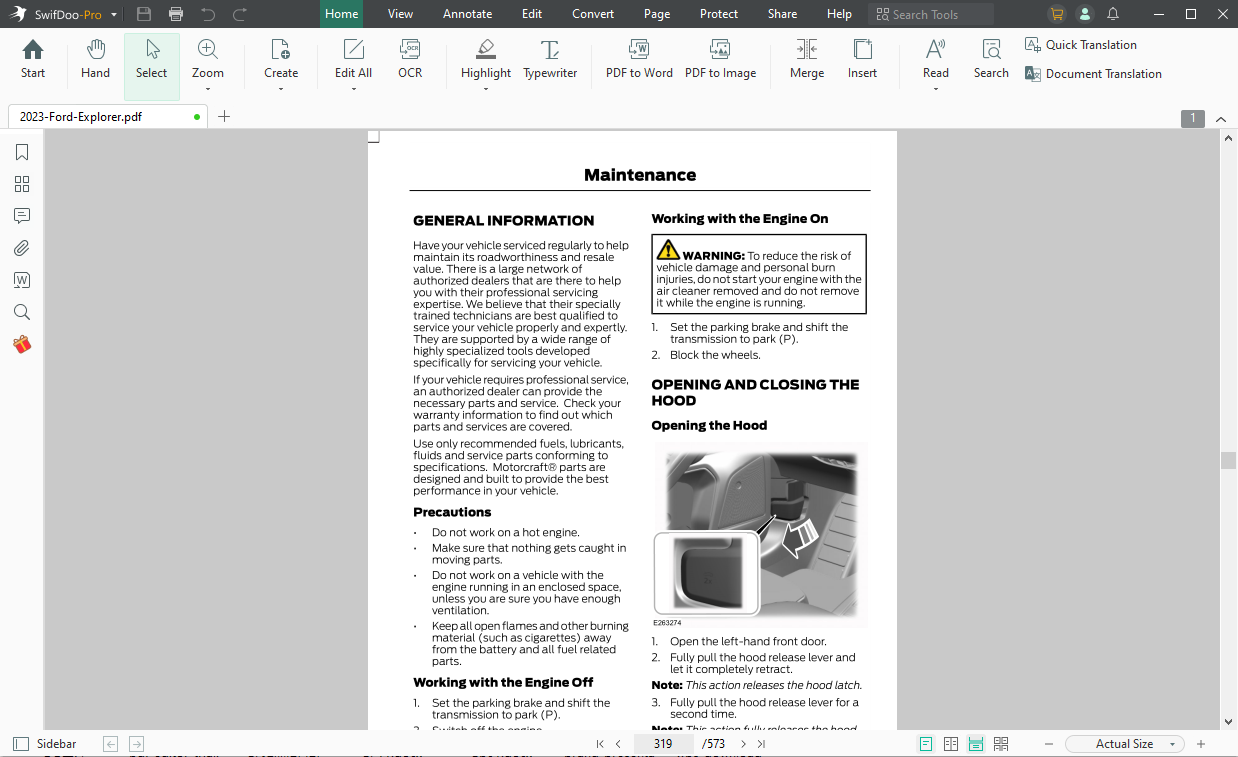 Most of PDF creators are paid programs, but there are many tools available on the Internet that allow you to create and edit documents in this format. An example is the free trial version of SwifDoo PDF, where you can easily create and optimize PDF files.
To Wrap Up
Whether you prefer PDF downloads, manufacturer's websites, online forums, VIN lookups, third-party websites, or mobile apps, there are numerous avenues to explore.
By following these top tips and tricks, you'll be well-equipped to locate and access the owner's manual for your specific car model, ensuring that you have all the information you need at your fingertips. Embrace the convenience of the digital age, and the adoption of PDFs makes you never have to struggle to find your car's manual again.