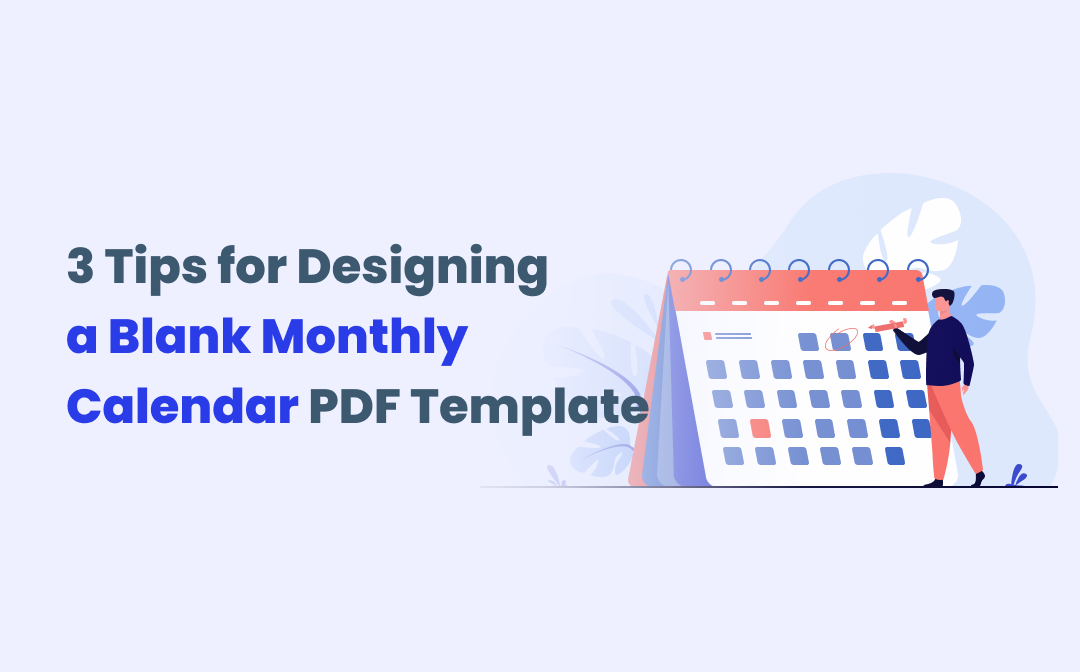 Time. Time is a commodity considered more precious than silver, more valuable than gold, and for many, much rarer than diamonds. Time is something which many of us wished we had more of in a day, especially in a busy working environment, which is why managing our time is so important.
Owning a calendar is something we surely all do, especially in the workplace, yet if you really want to turn heads, impress your colleagues, and manage your time more effectively, you may wish to customize a blank calendar template PDF.
Calendars are so useful, especially in the business world, yet if you get just a little creative, there is so much you can do with a blank monthly calendar template PDF. Don't believe us? Just see for yourselves! Here are 3 tips for designing a blank monthly calendar template PDF.
Consider a Tent Calendar
If you've ever been into an office or a workplace and looked on the desk, you'll likely have noticed that they have a tent calendar.
A tent calendar is, as the name implies, a calendar which is laid out in the shape of a tent. Basically, it is a triangular shape and can be customized with your work's business logo and/or colours and branding.
Tent calendars are great for advertising purposes, and they make great corporate gifts. Just be aware however, that because the dates are all included on one surface, with all 12 months bunched together, you can't make a great deal of notes on them or write on them, other than circling a date.
Photo Calendars
If you really want to create an eye-catching calendar that will make you the source of envy in the office, go ahead and create a photo calendar.
A photo calendar is basically a 12-page photo album, with 12 large photographs included, and each month of the year, and of course all days of each month, included under each photo.
If you want to create a photo calendar yourself, SwifDoo PDF is the perfect software to use. Choose a blank calendar template PDF, open it with SwifDoo PDF editor, and then go ahead and copy and paste any pictures or images you may like directly into the calendar template 2022 PDF.
You can either use your own images, or alternatively you can simply use free stock images from various websites online.
Download a Calendar Template PDF for Free
If you're sure that you aren't the best when it comes to designing calendars, or anything else for that matter, why not just download a free calendar template PDF instead?
By downloading these templates, the design is already there, and if you would prefer, you can go ahead and open it up with SwifDoo PDF editor, and just edit it that way and make a few small alterations.