One of the world's best spreadsheet programs, Microsoft Excel, is a one-stop shop for data formatting, storing, analyzing, calculating, changing, adding, etc. The Microsoft Office suite compatible program supports all the major devices and OS. As this program is mainly designed for business purposes, it is power packed with multiple dynamic settings and features such as free templates, code automation, unlimited rows & columns, etc. However, introducing more advanced features has made Microsoft Excel more expensive for daily, casual, or personal use.
Despite high pricing, you may face challenges, including limitations in live editing without cloud sharing, manual data insertion, increased human error probability, accidental data deletion risk, limited data security based on only password protection, not being beginners friendly, etc. So, to avoid all these challenges using Microsoft Excel, here you go with the most effective and user-friendly best 4 Microsoft Excel Alternatives with their attractions and attributes.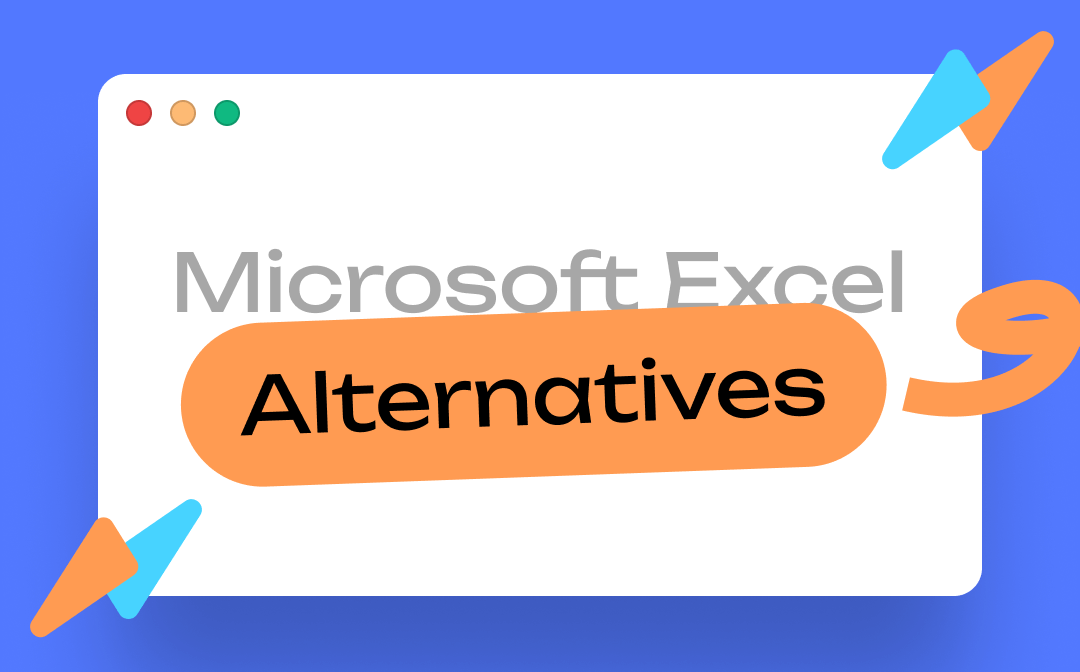 contents
Top 4 Free Alternatives to Microsoft Excel
Suppose you don't want to spend money on Microsoft Excel to handle, record or organize your personal or professional data. In that case, you can easily try the free alternatives to Microsoft Excel to explore their advanced attributes for your specific data dealing purposes.
Google Sheets: Online & Offline Integration
For a free alternative to Microsoft Excel, there is nothing to beat the online and offline data dealing capability of Google Sheets. While exploring the real-time and simultaneous collaboration of multiple users for document editing purposes, you can also use this software on your computer for your offline data organization. This cloud-based spreadsheet is compatible with all web browsers and OS, including Windows, Mac, and Linux.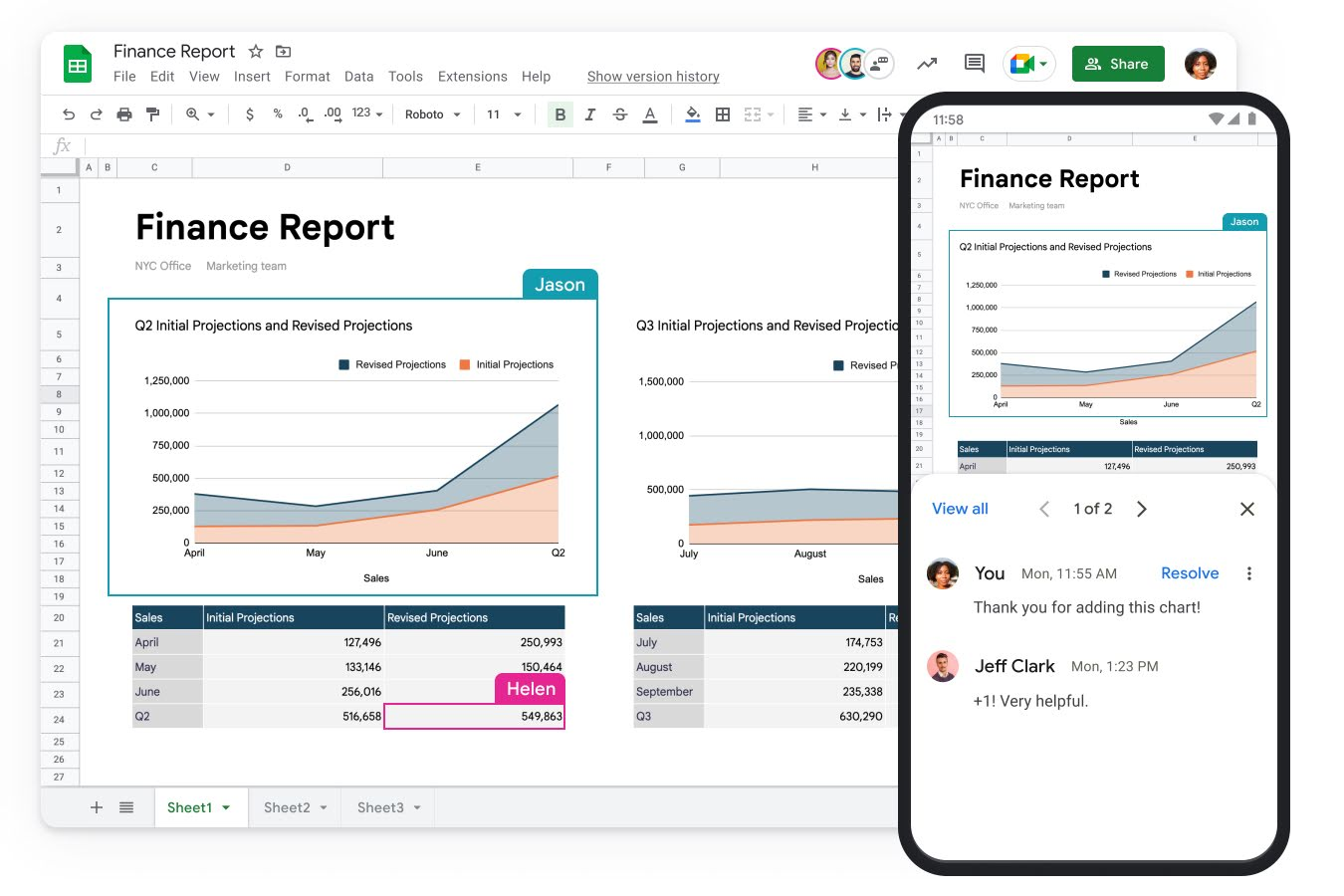 Key Features
No risk of missing a single calculation with an auto-saving option in Google Drive.

Real-time editing charting on document windows with multiple users.

This Javascript-based application supports scripting.

Multiple file format support, including xls, .xlsx, .xlsm, .xlts, etc

Advanced sharing & collaborating option with data analysis & visualization.
Benefits
Well-organized Template gallery.

Version history option to compare changes in the past & present document.

Customization option of adding links, comments, charts, filters, etc.

Automation option with macros for repeat work.
LibreOffice Calc: PowerPacked Offline Spreadsheet Functions
To talk about alternatives to Microsoft Excel, LibreOffice Calc is one of the best free spreadsheet office suites for offline data orientation. This spreadsheet's intuitive program helps you organize your personal and professional data on your computer. This offline program lets you download the pre-set template from the software's template repository for exploring ready-made spreadsheet solutions. This software saves its file in Microsoft Excel format to make the document accessible to Microsoft users, and it can also read .xlsx files made in Microsoft Office for Windows and macOS.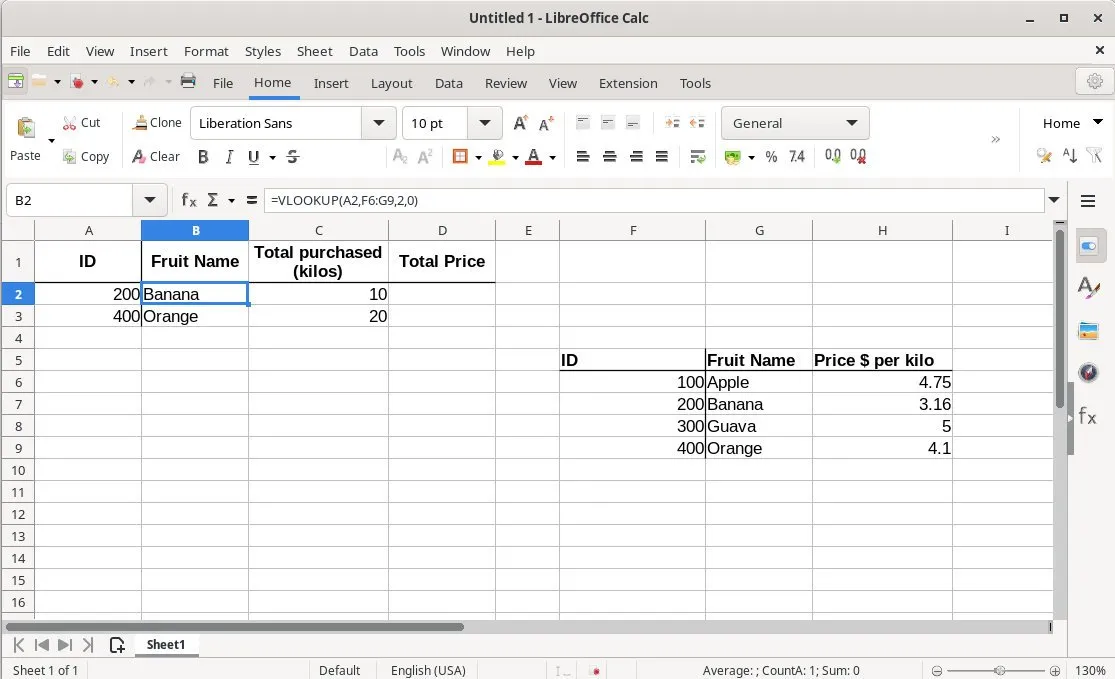 Key Features
Two separate spreadsheet files comparing options with more cell formatting features.

Imported legacy spreadsheets of retired applications can be handled.

Flexible cell formatting options such as borders, backgrounds, templates, etc.

Compare profitability with "What if" analysis using the Scenario Manager option.
Benefits
Calc's solver function to solve optimization issues.

Advanced DataPilot function to extract raw data from corporate databases.

Spreadsheet sharing option to integrate new data by avoiding simultaneous editing conflict.

This open-source program supports .xls & .xlsx files.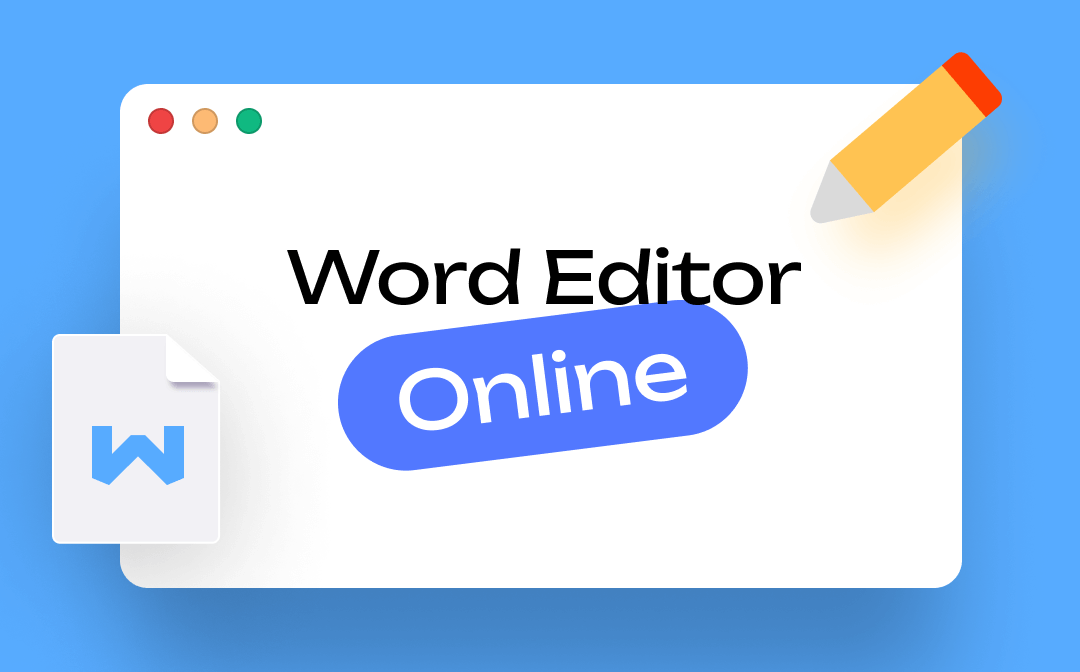 Top Word Editor Online Choices for Easy Word Document Editing
Are you looking forward to using Word editor online? Here we will introduce the best 4 free Word editor online to make your workflow more efficient.
READ MORE >
Zoho Sheet: Automation in Online Collaboration
Zoho Sheet is one of the best and most free web-based Microsoft Excel alternatives with real-time cloud-based collaboration, automation, and data visualization functions. This free online software is perfect for group work with real-time data integration with multiple users. This AI-based data handling tool helps data analysts with over 1000 integration possibilities. With an automatic data processing option, this software erases the possibility of human error.
Key Features
It supports macros & VBA code for update automation & increasing work speed.

Vision History option to compare multiple versions of the document.

This cloud-based app is compatible with any device or platform.

It supports various file formats to convert any document to a Zoho sheet.

It supports multiple languages, file forms, and 350+ predefined functions.
Benefits
AI-based automation helps you to visualize data with charts, graphs, pivot tables, etc.

Real-time collaboration with the review, comment, edit, discussion, etc

Smart & automatic integration with other cloud-based tools.

Customization in different collaborations with cells locked option, previous version restoring function, etc.
Airtable: AI-Integration For Critical Data Optimization
The cloud-based and AI-powered Airtabel spreadsheet software is an excellent Microsoft Excel alternative. The intuitive interface of this spreadsheet software makes your database optimization experience flexible with cross-functionality. This tool is great for teamwork, with maximum customization in creating, sharing, and managing databases. This software best suits developers with its scripting, robust APIs, extensions SDK, and other options to create custom reporting systems.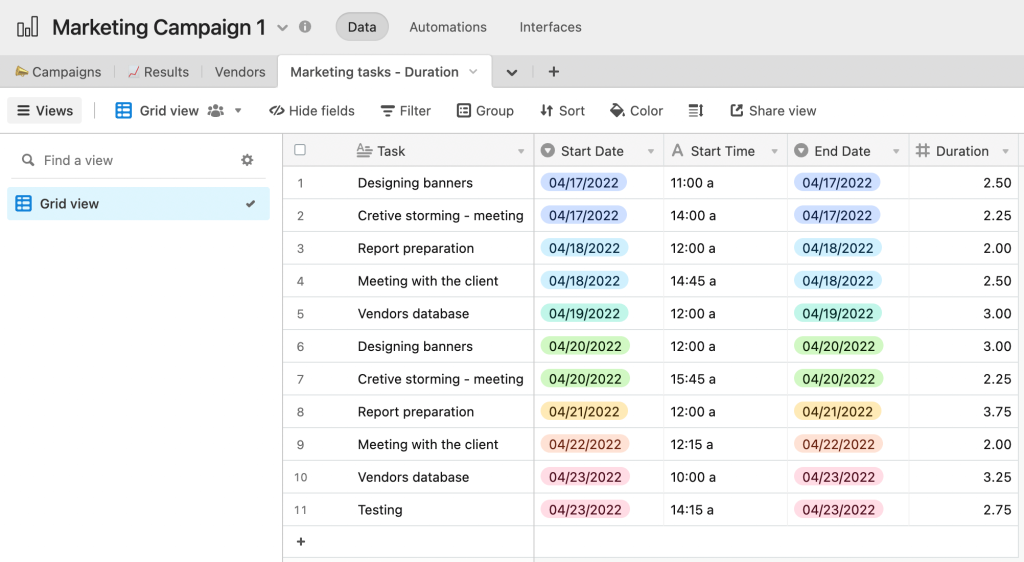 Key Features
Different process tracking options for creating a robust database.

It offers a variety of views like gallery, spreadsheet views, calendar, etc, for various filtering, grouping & sorting info.

Pre-set templates with visually attractive & user-friendly interfaces.

Real-time collaboration & communication with advanced task management & tracking option.

Maximum customizable features for apprehensive team collaboration.
Benefits
Well-integrated software with third-party software for enhancing functionality & workflow.

It offers granular control of collaborators' workspace.

It offers four different types of permissions: Owner/Creator, Editor, Commenter & Read-Only.

Report customization option with "out of the box extension."
You May Also Like: WPS Office vs Microsoft Office: A Comprehensive Comparison >>
Conclusion
To search for Microsoft Excel Alternatives, you will get multiple options in the web world. However, to pick the perfect one suitable for your specific spreadsheet requirement, you have to compare the various features and functions of these alternatives to Microsoft Excel. When some software is suitable for personal data organization with manual data integration features, some tools will be perfect for professional or business use with smart automation for fast and effective real-time team collaboration in data handling. So, be the best judge of selecting the suitable Microsoft Excel Alternative according to your spreadsheet specifications.