In today's competitive era and with sound digital resources, you must have efficient software to stay ahead and serve your clients and customers in the best possible manner. While Microsoft Office is already a renowned name, having set a benchmark in the industry, WPS Office is giving tough competition and gaining popularity for all the right reasons.
Here we will deeply understand the features and functions of WPS Office and Microsoft Office and evaluate their offerings on common aspects for comparative analysis. So stay tuned as this article aims to provide a detailed analysis of WPS Office vs Microsoft Office suites to help you make a well-informed choice.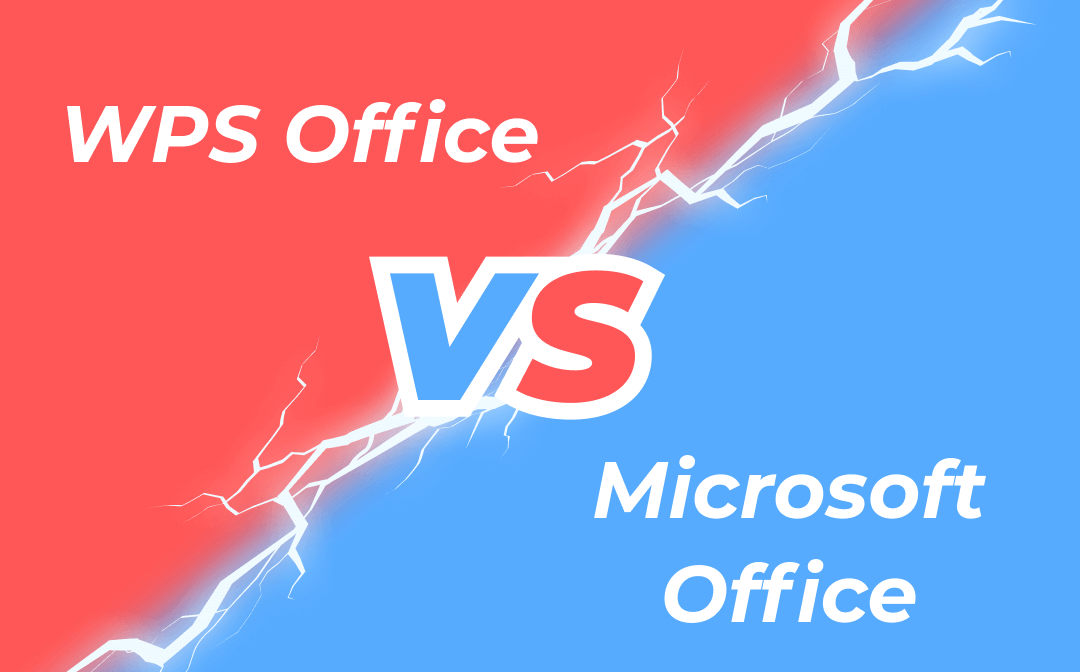 contents
Overview of WPS Office and Microsoft Office
WPS Office vs Microsoft Office helps to know which Office suite helps best to work your way and make it more creative. Let's dive into both Office Suites' overview, features, and market share.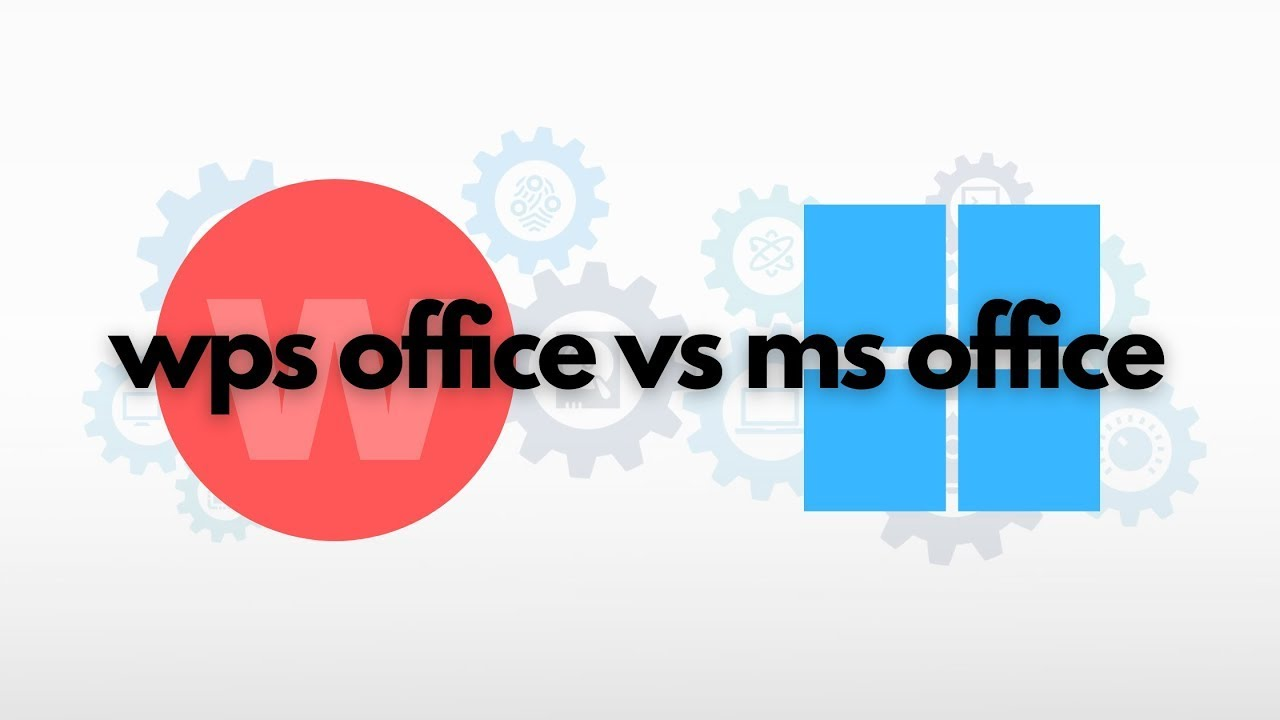 Overview
WPS Office is a free office software tool developed by Kingsoft Corporation that works on all Operating Systems like Windows, Linux, Mac, iOS, Android, and other digital OS. It includes Word processing, Writer, Spreadsheet, and Presentation software and is similar to MS Office with high compatibility with most of its file formats. WPS Office is available in multiple languages and can be used for personal and business purposes.
Microsoft Office is a powerful suite of productivity applications developed by Microsoft and has popular apps like Word, Excel, PowerPoint, OneNote, Publisher, Access, InfoPath, Outlook, and Skype for Business. It is also available on Windows PC, iPad/iPhone, Android, and Windows phone to configure the document's attributes like content layout and style and help with productivity to complete common tasks.
Market Share and Popularity
WPS Office is quite popular as it offers all functions of the Microsoft Office suite at reasonable and comparatively cheaper price options. By 2022, it had over 494 million monthly active users and more than 1.2 billion installations.
However, today only 50 companies are using WPS Office with a market share of 0.01% (and 90% in China) compared to global leaders like Google Apps (48.97%), Microsoft Office 365 (45.13%), and Microsoft PowerPoint (4.14%). On the contrary, over 1.3 million companies use Microsoft Office in the US alone.
Features and Functionalities
WPS Office offers varied user-friendly features with a wide range of templates to create professional-looking documents. Moreover, it provides PDF to Word converter to edit or work with PDF files. It offers streamlined and user-friendly features for users prioritizing ease of use and traditional interface.
Microsoft Office is equipped with advanced features that are more comprehensive and custom-made to suit the different needs of users and manage their work more effectively. Its cloud-based approach makes it easy to access documents from anywhere and collaborate in real-time. Users can even use AI-powered features such as translation and dictation.
You May Also Like: An All-Around Introduction to WPS File Format >>
Comparison Chart Between WPS Office and Microsoft Office
Let's understand WPS Office vs Microsoft Office through a table to make it more transparent and find the difference between the two programs at a glance.
Aspects
WPS Office
Microsoft Office
User Interface and Design

User-friendly, modern, sleek, and polished tabbed interface

Customizable interface with a sidebar that houses commonly used tools like formatting and editing tools

Well-organized and easy to navigate

Classic interface with a customizable ribbon toolbar

Word Processing

WPS offers a range of formatting options to insert WordArt, set hanging indentation, double spacing, change the color of specific characters, clear formatting, etc.

Provides free Word templates

Less advanced features and collaboration options

MS Office uses common text formatting tools like font, font size, font color, bold, italic, underline, WordArt, strikethrough, subscript, highlighter tool, etc.

Offers free and pre-built templates

More advanced features and collaboration options

Spreadsheet Software

Fewer tools and formulas for data analysis

Offers comparatively fewer charting options

Exclusive features like Protection at different levels and Password hint

MS Excel provides more tools and formulas for data analysis or visualization

Allows to create more types of charts

Presentation Tools

Offers a free and prebuilt library of templates

Provides slide design tools like animations, icons, and transitions

Offers free templates

Includes Design, Animations, Transitions, Slide Shows, Reviews, etc.

PDF Solutions
WPS Office lets create and edit PDF files and offers a comprehensive range of PDF tools like adding annotations, watermarks, passwords, etc., through its dedicated PDF editor to edit them

MS Office also has a dedicated PDF editor to make PDF files more manageable

Requires installing additional plugins

Collaboration and Cloud Integration

No real-time co-authoring, but it allows users to share documents and collaborate on them

Offers cloud storage through WPS Cloud and built-in integration with Dropbox, Google Drive, and OneDrive. Comprehensive mobile app for iOS and Android

Advanced collaboration features with real-time co-authoring

Integrates with MS Teams easily

Offers cloud storage with OneDrive, Dropbox and, Google Drive but is not as seamless as WPS Office

Less comprehensive mobile app

Pricing

Offers a free and paid version

One-time subscription

Subscription Plan:

USD 39.99 for 12 months

License Subscription: USD 129.99

Offers only a free trial, and once it expires, users must upgrade to a pro version

Subscription-based pricing with a one-time subscription

Microsoft 365 Family Plan:

USD 9.99/month and USD 99.99/year

Microsoft 365 Personal: USD 6.99/month or 69.99/year

Platform Compatibility

Windows, Mac, Linux, Harmony, Android, and iOS

Requires lower system requirements

Lightweight and runs smoothly without performance issues

Highly compatible with MS Office file formats to open and edit files created in Word, Excel, and PowerPoint.

Windows, Mac, Linux, Android, and iOS

Requires high system requirements

Users may experience lag or slow performance on older devices

Seamless integration with OneDrive and SharePoint

Accessibility

Standalone desktop application

Web-based application with desktop applications

Pros

Advanced features for professional

Seamless integration with other Microsoft products

Compatible with multiple platforms with a user-friendly interface

Lightweight and free version is available

Cons

Limited cloud storage

The free version lacks advanced features

High cost of the premium version

Steep learning curve
Final Wrap
Both the Office suites, Microsoft Office and WPS Office, have a wide range of features and tools to create better documents easily. While the former is an industry leader with a more significant market share, it can be expensive for individuals and small businesses. On the contrary, WPS Office is affordable, with a free version for basic needs. Before settling down for any Office suite, you must thoroughly evaluate WPS Office vs Microsoft Office and consider your specific needs and preferences to make an informed decision.