In today's fast-moving digital world, Word Processing is a necessity to step up the game. Word Processors allow you to create and edit various documents, such as reports, letters, newsletters, memos, and brochures, to complete daily tasks with ease. To make the documents more attractive, you can type the text and add pictures, tables, charts, clipart, and borders.
Creators can even use Word Processors' editing and formatting capabilities to insert text and edit, move, copy, or delete it within the document. Of course, the appearance of the text can be modified in multiple ways. Besides that, spelling and grammar can also be checked to ensure the documents are error-free.
Now if you are seeking some online Word Editor options, this article takes a stand on some efficient Word Editor online to help you accomplish the daily tasks and make creative and unique documents. Keep reading.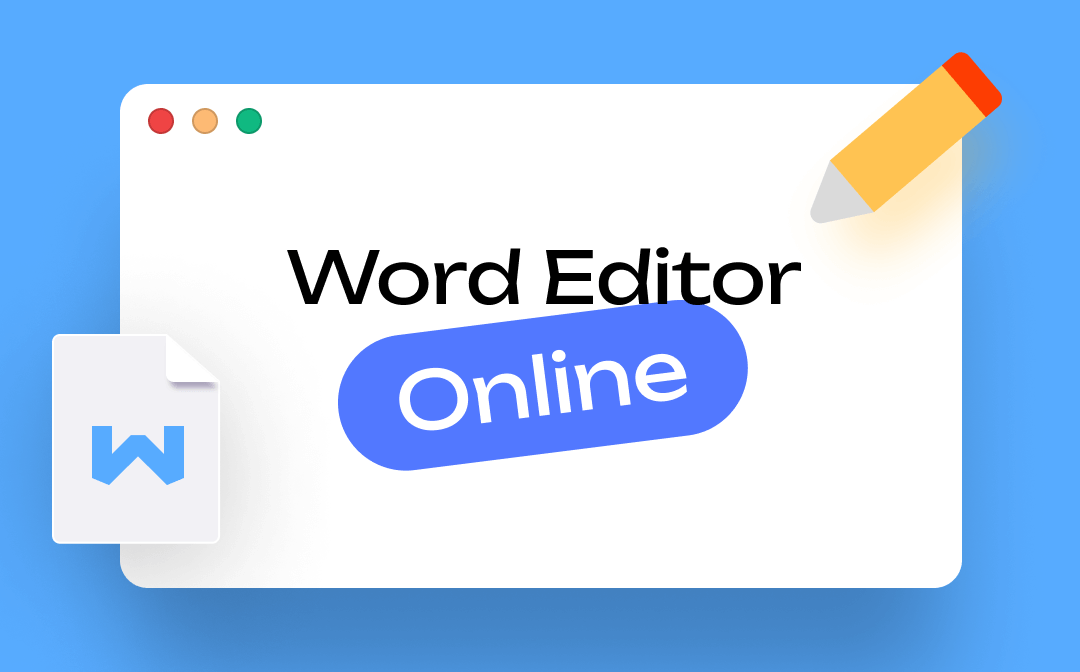 contents
Benefits of Using an Online Word Editor
Everyone is familiar with the traditional Word Processor software. But only a few know about the Word editor online and may find themselves seeking the answers for 'why' to use one. Online Word editors have added features for greater accessibility, and their user-friendly interface also attracts the customer base.
Let's look at some other advantages of online Word document processors over traditional software.
Facilitate document creation and edits:

Online Word editors lets you create and edit text documents in the web browser without downloading any special software.

Improved accessibility:

Online Word docs are available from anywhere with an active Internet connection and web browser.

Automatic cloud saving:

Word editors online diminish the possibility of corrupted files

as everything gets saved in the cloud, so you don't need to rely on any hardware to operate. You can even back up and access the files anytime and anywhere.

Visibility and accessibility:

Online Word editors provide visibility and accessibility to many people for real-time collaboration.

Deliver high compatibility:

Enables users to export the files in formats that suit everyone's needs. It provides cross-platform compatibility for seamless transitions.

View the editor:

Word editor online lets you view who made the edits to your documents to keep track of who's doing what.

Saves work automatically:

Word editors online remove the need to constantly save the work and share through other channels as the changes are saved automatically with each keystroke.
Top 4 Word Editor Online Processors
Here's a list of 4 efficient Word editor online with pros and cons to help you create and edit unique and customizable documents as well as get the best output quickly and easily.
Aspose Words Editor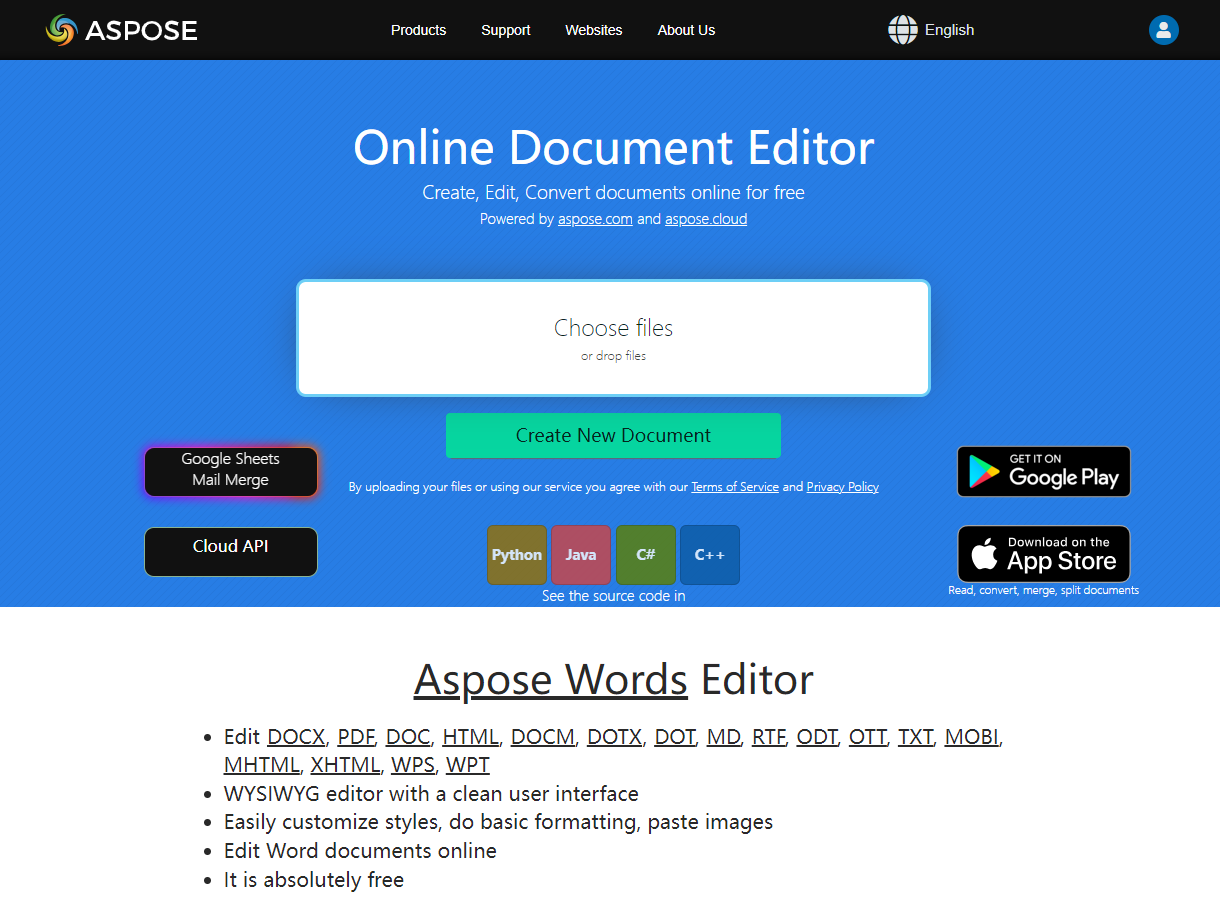 Aspose Words Editor is an online Word editor that helps you with quick document edits without creating a user account. The program lets you quickly edit DOC and DOCX files in just three steps: Upload the file, make the necessary changes, and download the new customized files. Aspose accepts multiple file types like PDF, DOC/DOCX, HTML, MD, TXT, RTF, DOT/DOTX, ODT, OTT, etc., and once ready to save, you can choose from PDF, HTL, DOCX, and JPG formats.
Pros
100% free online Word editor

Save Word documents as HTML, PDF, Image, or Markdown formats

No limit on the number of Word documents to edit

It can be used in Chrome, Firefox, Safari, Edge, etc.
Cons
Basic editing tools

Multiple conversions affect performance sometimes
Google Docs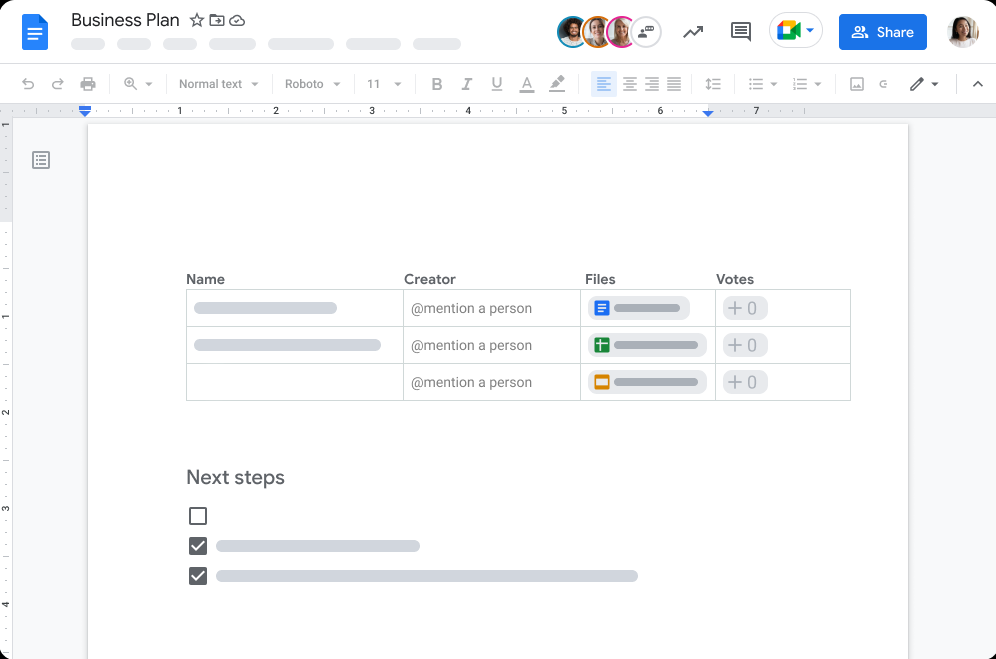 Google Docs is a popular Word Editor online free and is similar to Microsoft Word. The program lets you create, edit and collaborate on documents easily and instantly. In addition, you can access the documents anytime, anywhere through mobile apps and websites and use them to insert images, tables, comments, special characters, bookmarks, headers/footers, and a table of contents. Besides typing, it allows you to voice type and even track the edits made by other editors. Now create your own documents online or edit the ones existing on your device and use Google Docs as a functional PDF editor too.
Pros
Cloud-based tool

Google Script automation

Accessible from various devices

Converts Word documents
Cons
Comparatively limited features than Microsoft Word

Requires a Google account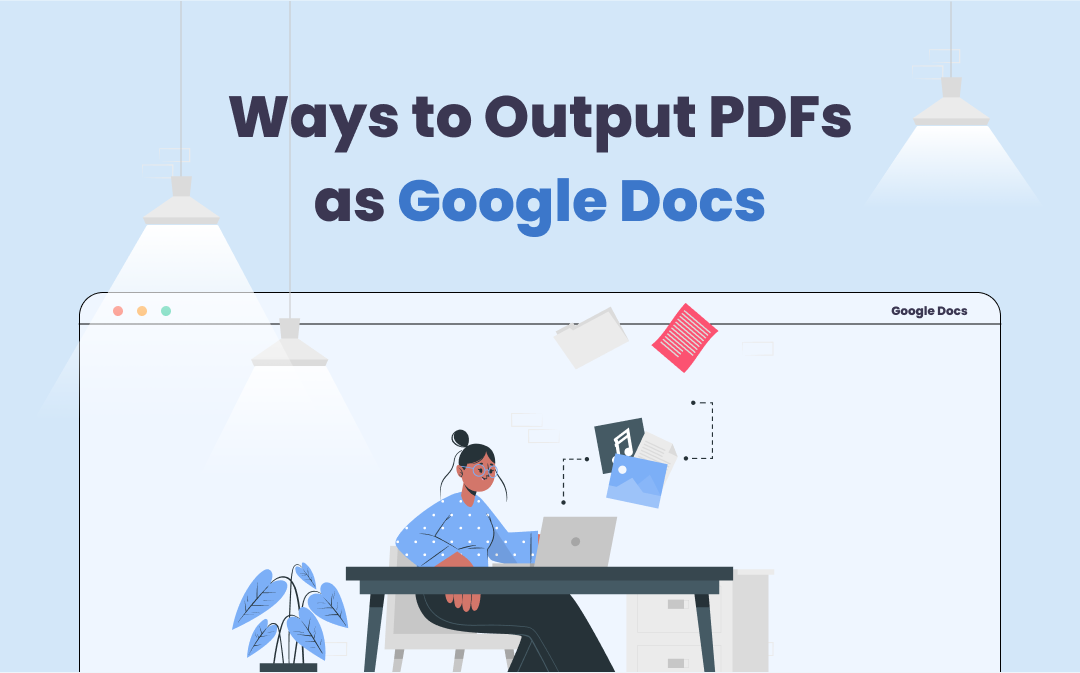 How to Save PDFs as a Google Doc
Google Docs is a free online word processor which allows users to edit Word documents or PDFs online. Read this post to learn how to save PDFs as Google Docs.
READ MORE >
Zoho Writer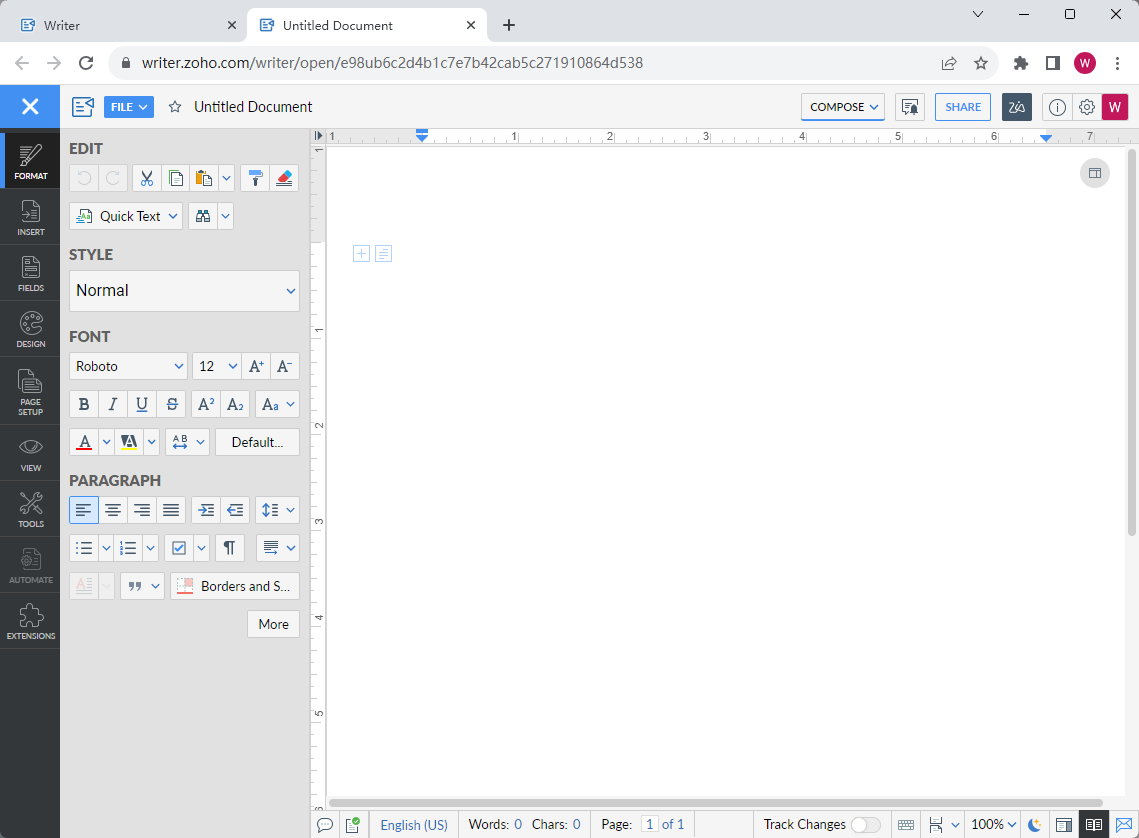 Zoho Writer is another traditional Word editor online with a user-friendly interface that enables you to easily create and edit documents. The program automatically saves documents and allows you to see past revisions made to the documents. With a customizable autocorrect feature, you can also check the spelling errors that are called out, even upload your Microsoft Word files and save Zoho Writer documents to your PC in popular formats of DOCX and PDF. Moreover, the tool lets you chat as you collaborate on a document.
Pros
Offers multiple collaboration tools

Includes version controls

Provides various templates for different types of needs

Accessible offline
Cons
Difficult to organize files

The website is sometimes inaccessible due to working
Microsoft Office Online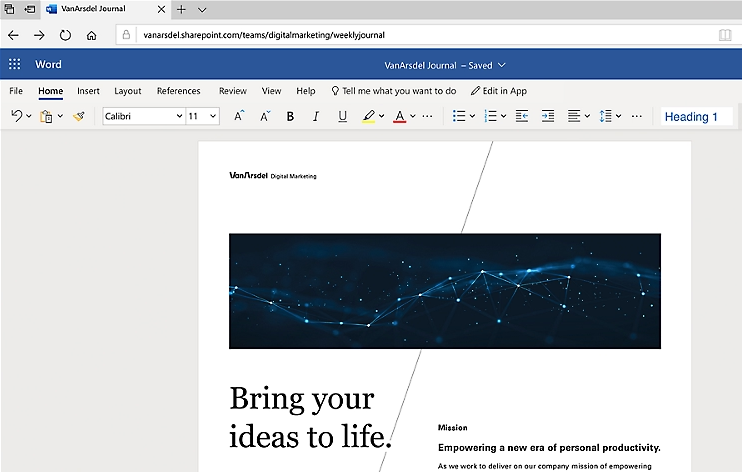 Microsoft Office Online is another Word online Editor solution that lets you use Word, Excel, PowerPoint, and more for free on the web. You can access it anywhere, whether at work or on the go, to create the best work on your favorite browser. You can share your completed documents with anyone and work together in real-time.
You can create resumes, newsletters, and documents and invite others to review and coauthor in real time. Or organize data in spreadsheets and workbooks and auto-save changes. Moreover, you can create compelling presentations with professional-looking templates and use transitions, animations, photos, videos, etc., to make unique stories.
Pros
Quick editing and auto-save

Get access to Word, Excel, and PPT for the web

It does not require installation

Free online program and supports PDF editing
Cons
It only works in SharePoint and OneDrive

Limited functionality and file support
The Bottom Line
Now you know the benefits of using online Word Editors. These document processors ease your workflow and can be used to prepare business plans and vision statements, create blog articles, brochures, and marketing materials, journalize, brainstorm, make meeting notes, write novels, short stories, screenplays, and more. We have suggested four efficient Word Editor online with their pros and cons. Ensure to check their usability, mobility, collaboration, elements, and workflow integration before settling for one. And, if you're looking for a comprehensive Windows PDF editor, try SwifDoo PDF now!