PDFs are one the most widely recognized formats for documentation around the world. It is a great format for storing professional and personal documents. However, it has one downside. A raw PDF is uneditable and can only be viewed.
Traditionally, PDFs are converted into text (for editing) form by manual data extraction. But this is a rather strenuous task. You need to stay focused and vigilant for prolonged periods to effectively extract data from PDFs using manual extraction.
There are many challenges that data extractors have to face. In this article, we will talk about these challenges and then show you ways how to overcome them.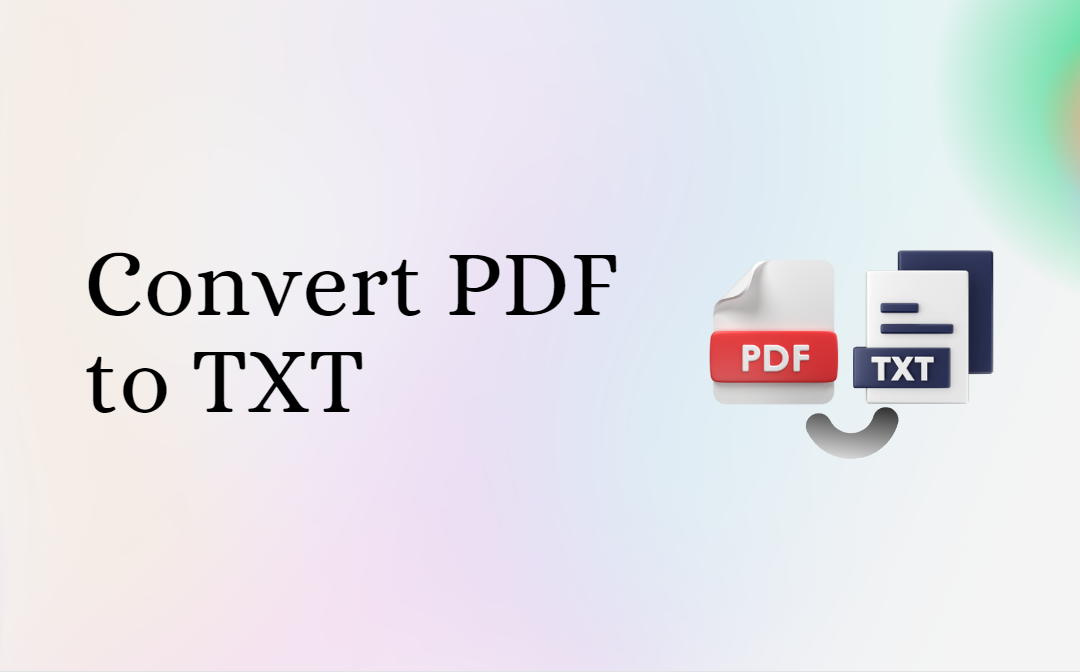 Why Is There a Need to Convert PDFs into Text?
Before we talk about the challenges, let us clarify why the need for PDF editing is there. Mainly, PDF alteration is required in business matters.
For example, if you create a PDF according to the present trends, but in the future, the data mentioned in that PDF becomes outdated. In such a situation, you will have to make some changes to the PDF.
To do so, you will first have to convert that PDF into text form, update the data in it, and then convert it back into a PDF. Just this process seems as if it would be quite a time taking and hard to achieve. But the problems don't stop there. Some other challenges with PDF-to-text conversion are discussed in detail below.
Common Challenges
When converting PDFs into text, you can face the following hurdles:
1. Complex Formatting of Content
The content inside a PDF might have complex formatting. For example, it might be divided into a number of short paragraphs and bullet points. Similarly, there might be an extensive number of headings or subheadings.
Such a complex structure can be difficult to keep up with when extracting information. A simple spacing error can cause the whole structure of the extracted text to collapse. In this way, it becomes really difficult for people to convert PDFs into text.
2. Variable Text Fonts
In order to segment the information type, PDF files often have variable fonts. As minor as this problem may seem, it can put off data extractors quite easily. When you are retrieving data from a document, your eyes get used to the font.
But when it suddenly changes, you might require a little time to process it. Such interruptions in the process can wear out the data extractors and affect their efficiency.
3. Multilingual Information
Because of the wide usage of PDF files, there are also cases where these are in other languages. If the person in charge of PDF-to-text conversion is not familiar with these other languages, it will become nearly impossible for him to extract them.
The data retriever won't know the special symbols of that language and where to find them on the keyboard. He will have to look at every character separately and find out how to write it down. So, the manual conversion of PDFs in other languages to text is almost out of the question.
4. Figures and Statistics Extraction
Business-related PDF files often include hyper-specific number-based information. Such distinct information has no room for errors and mistakes. So, if such a PDF has to be converted into text, the data extractor will have to remain highly attentive.
These people will have to keep even the decimals (.) in check because they can change the whole value. Such intense conversion is not very feasible. In fact, it is a highly incompetent practice.
How to Overcome These Challenges
We have come up with two automated solutions to all these challenges. These solutions will completely eliminate the need for manual conversion.
1. Online PDF to Text Converters
An online PDF to text converter is a tool that can be accessed on the browser to transform PDF files into editable text. Such a tool scans all the data present inside the PDF and converts it into machine-readable text.
This text can be edited easily. The efficient tools in this regard can solve all the problems that we have discussed above. They can:
Preserve the formatting used in the PDF
Extract text regardless of which font is used
Extract text in multiple languages
Convert special symbols and numbers into text with ease
Some of these tools are free to access, while others are paid.
2. PDF Editors
If you only want to make limited or small changes to your PDFs, then a PDF editor can also be used. With these tools, you will be able to make changes to your PDF files without having to convert them completely into text.
These are actually quite popular and vastly used. It is expected that the Global PDF Editor market share will rise up to $2.94 Billion by 2025. PDF editors such as Swifdoo allow instant PDF modifications that save a bunch of time for businesses.
Conclusion
In this post, we discussed how converting PDFs into text can be such a hard process. If you also face these problems, then you can take help from the solutions that we have mentioned. These solutions will considerably increase your efficiency, and you will be able to perform a lot more than just PDF to Text conversion.