The Leaf Thief is a brilliantly funny picture-fiction book with animals and children's humor depicting nature. It is a fun look at the seasons change between Autumn and Winter, written by Alice Hemming and illustrated by Nicola Slater. The Leaf Thief book has only 32 pages and is perfect for grades PreK to K; it teaches children between 3 and 6 years of age about autumn and changing seasons and how one needs to adapt to change.
This guide explains the summary, review, and PDF of The Leaf Thief book that helps you know what you'll be in with this one. Pick up The Leaf Thief book if you are looking for a funny and classic read for ages four and up with cute and whimsical illustrations. Your kids are sure to enjoy the progression of the investigation.
contents
Author of The Leaf Thief
The Leaf Thief is written by Alice Hemming and illustrated by Nicola Slater.
Alice Hemming began her working life as a librarian, a website content editor, and a university outreach manager while all the time attending various part-time classes in sculpture, illustration, and writing. She was on maternity leave when she debuted her career as an author with her first published picture book, The Black and White Club with Kimberley Scott (illustrator). Since then, Alice has gone on to publish over fifty books, like The Dark Unicorn series (Scholastic) and the New York Times Bestseller, The Leaf Thief, with illustrator Nicola Slater, selling copies all over the world.
Alice's books for younger children are made for sharing. They have the elements of fun dialogue and text that work in sync with the illustrations. On the other hand, her fairy tales for older children speak of her love of traditional tales and folklore. Currently, she lives in Hertfordshire, England, with her husband and two children.
Nicola Slater is a full-time illustrator and has illustrated many picture books like the New York Times Bestseller, The Leaf Thief, Don't Say Elephant, There's a Skunk in my Bunk' with Christopher Cerf, and many more. Currently, she lives in Cheshire, England, and in her spare time, she likes looking at animals, sitting in the rain, and tickling her children.
The Leaf Thief Book Summary
The Leaf Thief book primarily revolves around squirrels, birds, changing seasons, and, of course, missing leaves. It is a very cute children's book explaining Fall with a squirrel who tries to find missing leaves from his tree.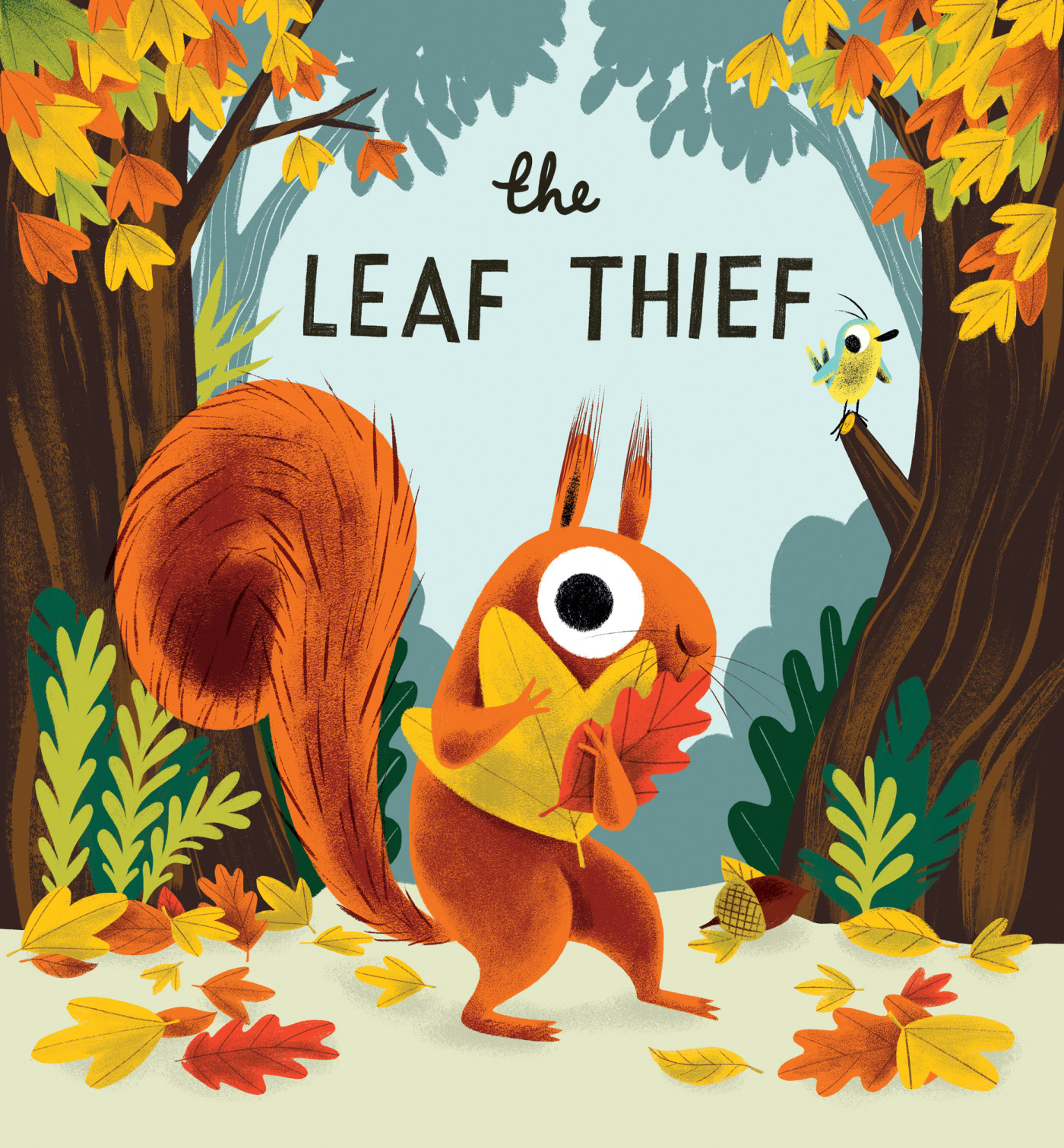 Squirrel loves counting the leaves on his red, orange, gold, and more trees and is in love with them. But this time, one of his leaves is missing! A day before, there were loads of beautiful leaves on his tree, but today? Today, he notices something suspicious as he knows every leaf in his tree, and now one is missing!
The frantic squirrel is convinced that someone has stolen them and there's a leaf thief on the loose! The squirrel sets out on a quest to find the missing leaf and teams up with his good friend, Bird, to find the leaf thief among their forest friends.
He questions every animal he can find and is completely stressed out by its disappearance. However, Bird assures the squirrel, as he does every year, that no one has stolen his leaf and that this happens every year come autumn.
But is there truly leaf thievery going on, or is something else happening in Squirrel's forest?
The Leaf Thief book is a perfect exploration of change―and the anxiety this sometimes causes comes with bonus material about the changing of the seasons.
With vibrant art and captivating characters, the magic of autumn is captured beautifully on each page as readers tag along on Squirrel's forest adventure.
Read/Listen to The Leaf Thief PDF Ebook
The Leaf Thief book is a delightful children's book by Alice Hemming that teaches kids about autumn, the seasons, and adapting to change. It is heartwarming, funny, and worth reading if you have kids and young siblings or students. Or, if you just want something quick to read, it's worth every second of your time.
Instead of going for a hardcover, you can download the PDF edition and read it out to your children anytime, anywhere. It has characters you love with beautiful illustrations that make reading it more enjoyable. PDFs and ebooks give you the benefit of traveling without any extra baggage. In fact, you can download it for free and access it using a safe and reliable PDF reader like the SwifDoo PDF reader and editor.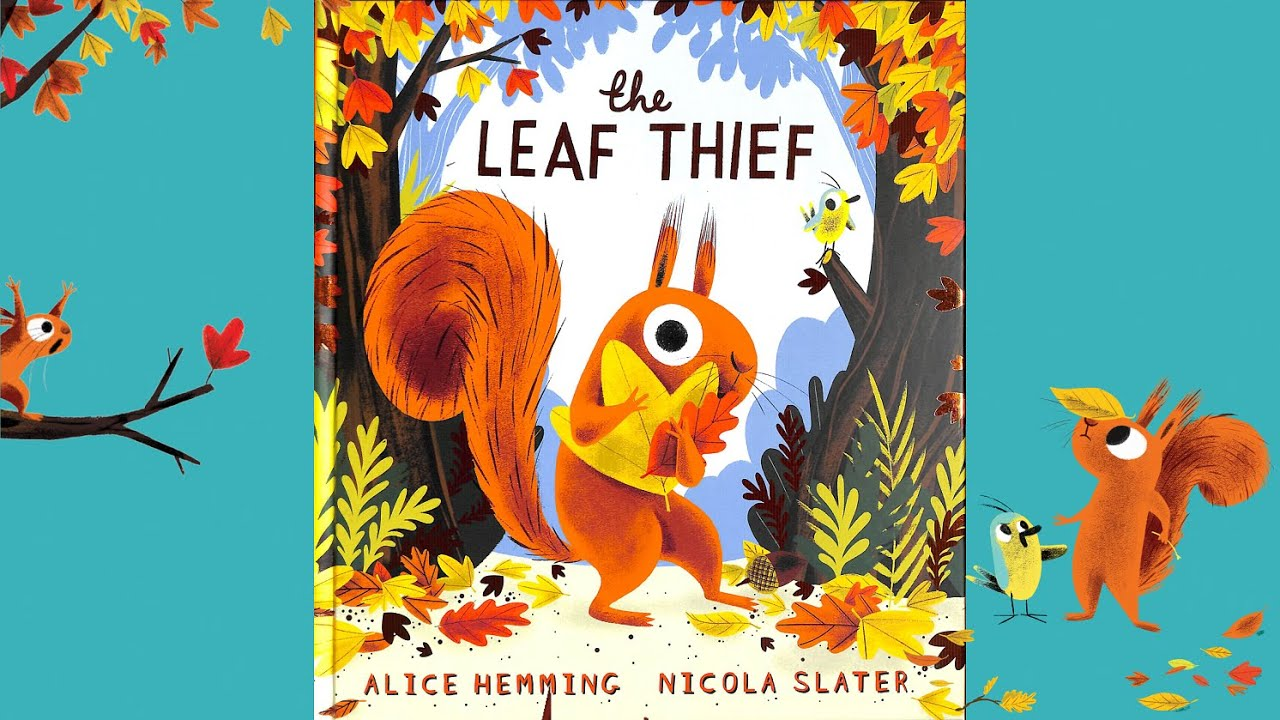 If you have ever purchased or downloaded The Leaf Thief from online ebook stores or any other sources, and are looking for a tool to convert the ebook formats in order to read on a selected device, you must download SwifDoo PDF to have a try.
It offers the most powerful functions for decrypting and converting any ebooks to PDF and ePub.
SwifDoo PDF is a top-rated PDF reader/annotator that makes opening, viewing, and reading your PDFs much easier. It provides an immersive reading experience without any active internet connection. Furthermore, the SwifDoo PDF reader can help you
Read aloud PDF text

Convert PDF text to speech to engage in plot while multitasking

Annotate tools to highlight or mark up text

It provides dark mode, full-screen mode, and presentation mode for a better sense of reading

Translates PDFs into other languages in one click

It lets you check the word/characters/lines and pages in your PDF document
You must download the SwifDoo PDF reader/annotator and read The Leaf Thief PDF in this software. SwifDoo PDF is an all-in-one PDF editing software. It is easy to use and offers you an ocean of tools to engage with your PDF documents.
Besides being an ideal solution for reading books, it has many other features for all your PDF-related activities like converting, creating, merging/splitting, editing, annotating, adding digital signatures, password-protect PDFs, and more to provide complete care to your essential documents.
So, simply click on the following download button and install SwifDoo PDF for your Windows PC: