Where can you learn about managing your personal finances? In this field, you cannot count on school education, and around us there are many people, companies or institutions that promise high quick profits or even convince that they will take care of our money better than us.
Fortunately, you are not doomed to learning only by trial and error. There are many good books and other interesting resources from which you will learn how to manage finances. What to do to not waste time looking for the right ones? You can benefit from the experience of others.
The book Rich Dad Poor Dad has been a great help in the financial education and which we still refer to often. This is not a comprehensive one of its type and it does not pretend to be - it is rather a very small part of it, but it contains positions from which many readers have been drawing knowledge and inspiration for many years. So the lessons are proven, tested and supported by experience.
Rich Dad Poor Dad: The Book Info
Book Name: Rich Dad Poor Dad
Originally Published: 1997
Authors: Robert Kiyosaki, Sharon Lechter
Original language: English
Genres: Personal Finance/Non-Fiction
Rich Dad Poor Dad: The Author
Who is the author of Rich Dad Poor Dad? Robert Kiyosaki.
Robert Kiyosaki is an American businessman and author of many financial and motivational books. He was born on April 8, 1947 in Hawaii to an American family of Japanese descent. His father was an academic teacher and his mother was a nurse.
Essential reading for anyone thinking about financial freedom. Robert is an American with Hawaiian roots. The book starts innocently enough. Robert describes the story of his life and that his success.
The book perfectly shows the mental differences between the two fathers and gives a very good basis for re-evaluating the perception of money in the modern world. It also shows how impaired the current education system is, which does not prepare children and youth to manage their own finances.
Rich Dad Poor Dad: An Enlightenment of Personal Finance
What exactly is Rich Dad Poor Dad about? This is a book about how to build your personal financial tactics.
The book tells how Robert learned to manage his money and his path to wealth - from childhood to adulthood - based on simple examples and interesting stories. There are many ways to get a fortune. Unfortunately, traditional education focused around grades and theoretical knowledge does not prepare us to use them properly.
There is no one simple recipe for achieving financial stability. This path will be a little different for everyone. This is a very good position for people taking their first steps in business, for more experienced people it can be a confirmation of the direction in which they are heading.
It seems to be a simple matter, and life shows that it is simple only on paper. This is a book that made us look at money from a completely different perspective. A must read for anyone who would like to learn how to better manage their personal finances.
Rich Dad Poor Dad [PDF Book]
Although "Rich Dad, Poor Dad" was intended to be just an introduction to a series of training courses, it is itself a collection of interesting thoughts and financial tactics that allow you to look at our lives from a slightly different angle. And it is an incredibly inspiring experience.
Thanks to it, you will find out why your house is not an asset and why by investing money in it, you become poorer and poorer. It clearly and simply explains what is going on with assets and liabilities in your life. He gives a ready-made patent for achieving financial independence. In addition, it is quite pleasant to read for total laymen.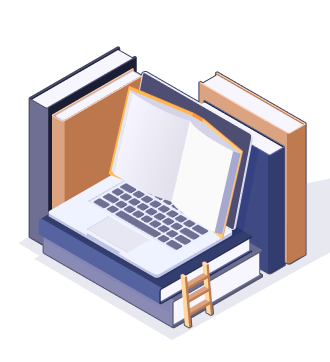 SwifDoo PDF: The Best PDF Editor for Businesses
View PDF Ebook in Book Layout
Convert PDF Text to Speech
Open Your PDF Books All In One Place
OCR Technology to Edit Scanned PDFs
Free Download
Windows 11/10/8.1/7/XP
Rich Dad Poor Dad - Why Is It Worth Recommending?
Throughout the reading, the main plot line runs through, which is a kind of struggle between the worldview of poor dad Robert Kiyosaki and the rich dad of Robert's friend, Mike. The author presents completely different approaches of two people close to him to finance, which clashed in the head of young Kiyosaki for many years.
The book is full of many smaller and larger lessons that may be of interest especially to those who are just getting to know the world of finance. Nevertheless, the undoubted advantage of "Rich Dad, Poor Dad" is the powerful dose of inspiration it provides with each chapter.
The book strongly encourages creative financial thinking, not only in terms of the business idea itself.
Final Words
In personal finance, practice makes perfect, but you cannot do without a good theoretical base. And one of the ways to get used to the theory and definitions is, as you know, reading. It turns out that Rich Dad Poor Dad book is quite a lot of good items that allow you to assimilate basic issues in a light and pleasant form.