For fiction story lovers, Flowers for Algernon is a can't-be-missed book that hooks you up from the first page. Narrating from the first person aspect, the book writes an unusual story that calls for kindness, love, and companionship for the mentally disabled. Let's dig deeper into this book, together with learning how to read its PDF online for free.
Flowers for Algernon Summary
Flowers for Algernon centers on Charlie Gordon, a middle-aged man who is mentally challenged. He became the first human subject to receive an experiment for boosting intelligence. Before him, only a laboratory mouse, Algernon, underwent the same procedure.
After the experiment, Charlie developed deeper relationships with the people around him. Unfortunately, he also realized that not everyone is kind to him and was forced to confront those frustrations as his intelligence continues to grow. While he further understood his condition and was eager to extend his capacity, things started to change when Algernon's increased intelligence began to decline……
About the Book Flowers for Algernon
Flowers for Algernon was a fiction short story written by Daniel Keyes in 1958. Later, it was expanded into a novel and was rewarded the Hugo Award for Best Short Story in 1960. The book progresses with a series of progress reports written by Charlie, and the gripping and emotional plot makes the story come alive.
So, is Flowers for Algernon a true story? No, it is not based on a true story. However, Keyes was inspired by several events in his life when he couldn't pursue a premedical education as his parents hoped. This gave him the idea of what would happen to increase human intelligence.
Author of Flowers for Algernon
Daniel Keyes is an American writer born in 1927. In 1950, he completed his education at Brooklyn University and gained a bachelor's degree in psychology. He is best known for his book Flowers for Algernon and prepared the ideas for the book over 14 years.
Flowers for Algernon PDF | Read It Online for Free
If you are a fan of eBooks, PDFs may be one of the best files to read for they are compatible with all devices and operating systems. You can switch between iPhone, iPad, Android device, tablet, computer, and Kindle to read Flowers for Algernon PDF book online or offline.
There are many useful PDF search engines capable of quickly locating the PDF book you are looking for such as ZLIBRARY. TO, Yes PDF, and Internet Archive. They provide detailed specifications of the book and even reviews from other readers. You can either read the PDF book online or download it for free.
Once you download and read Flowers for Algernon PDF on a computer, you might need a PDF reader to arrange the best viewing mode for a better reading experience. SwifDoo PDF is the PDF viewer you need that takes you deeper into the story.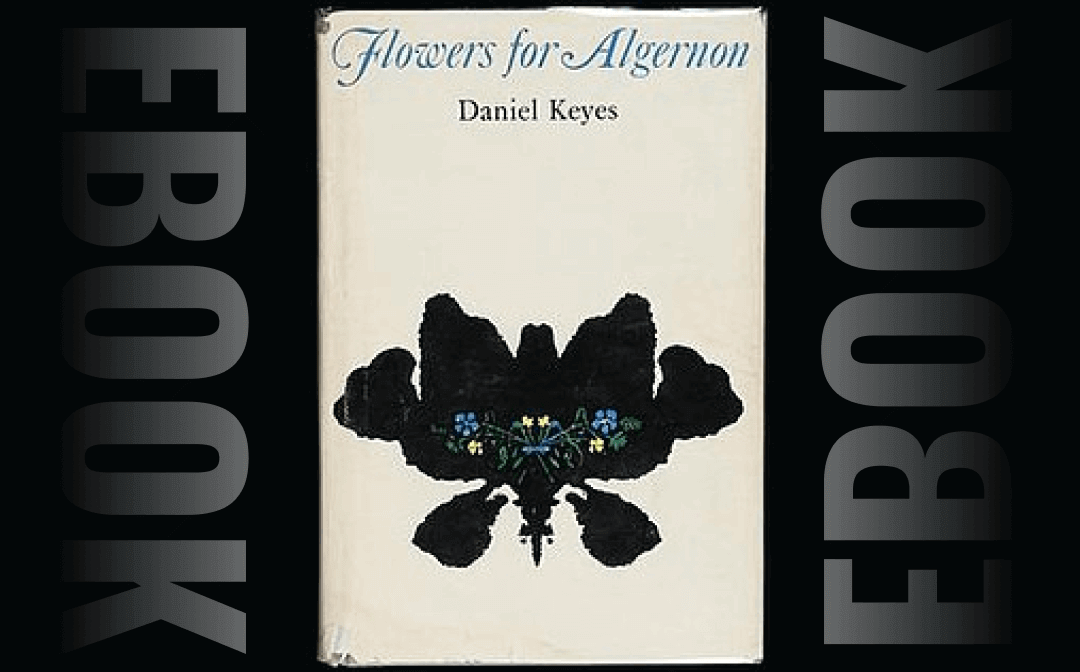 Flowers for Algernon by Daniel Keyes
If you have ever purchased or downloaded Flowers for Algernon from online ebook stores or any other sources, and are looking for a tool to convert the ebook formats in order to read on a selected device, you must download SwifDoo PDF to have a try.
It offers the most powerful functions for decrypting and converting any ebooks to PDF and ePub.
Or you can continue reading Flowers for Algernon online.
Read Online
Spotlights:
• Multiple reading modes to provide a customized reading experience;
• Change the theme color for an eye-friendly reading environment;
• Translate PDF with the in-built PDF translator;
• Read Flowers for Algernon PDF aloud to increase PDF accessibility;
• Annotate PDFs as a breath to stay engaged while reading.
Final Thoughts
Though Flowers for Algernon is not a book for light reading, it is a great piece that inspires deep thinking about the social injustice for those who have intellectual disabilities. This book relates its readers to some situations that people usually neglect or ignore in reality. Hope you enjoy your reading.