Write. Burn. Repeat.
While devising many attempts of self-help, self-love, or therapeutic reflection, the 'Write, Burn, and Repeat' method can stand out to significantly impact individuals dealing with stress, anxiety, underconfidence, and more such traits that drive them with an inferiority complex.
But thankfully, Sharon decoded the process with her debut novel Burn After Writing to trigger your journaling process in a simple yet efficient manner and help you lessen your toxic and emotional baggage.
We have discussed the petty details of the Burn After Writing book, including the complete book info, a word on Sharon Jones (author), summary, review, PDF availability, and the appropriate age to read and adapt this journal's prompts and thought-invoking questions.
So let's dive into the concept of this truly unique and therapeutic concept diary that you'll certainly not Burn.
contents
Burn After Writing: Book Info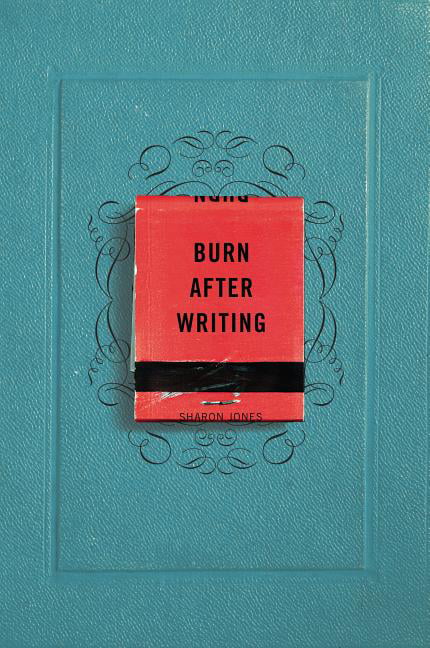 Book Name: Burn After Writing
Originally Published: 4th August 2015
Publisher: Penguin Publishing Group/TarcherPerigee
Author: Sharon Jones
Original Language: English
Page Length: 144 pages
Genres: Self-help book/Self-love book/Journal/Psychology/Nonfiction/Contemporary/Mental Health/Personal Development
Burn After Writing: The Author
Sharon Jones, the author, is a graphic designer from Northern England, The United Kingdom. Burn After Writing is her debut novel for old teens and young adults (22 years and up) for self-improvement and creativity.
Sharon's new book This Is What My Soul Looks Like continues that journey of self-reflection by asking who you really are and how your surroundings and people therein shape your life. It is a self-therapy book, and in fact, both books were written to seek out the answers to situations in Sharon's own life.
Burn After Writing: The Summary
Burn After Writing Summary is an interactive book that welcomes and discusses with readers to face life's big questions on their favorite subject: Myself!
Where the society and craze of social media and digital influencing urge creators to 'share' everything, Burn After Writing book repels the notion and politely asks the readers to share nothing instead.
Burn After Writing is a phenomenally popular secret journal filled with personal prompts for personal reflection and self-exploration to fuel creativity. It urges its readers to spend less time scrolling and more time on self-reflection.
The self-help book teaches workable and practical methods to drive away from toxicity and jealousy in some simple steps and helps you find free expression. The Burn After Writing book enables you to push your limits and reflect/contemplate on your past, present, and future to create a secret book about yourself.
In the process of incisive questions and thought experiments, you'll learn new things while silently letting others go. For instance, instead of telling the world about your feelings for others, it is a better and probably safer idea to declare your feelings for yourself privately.
Burn After Writing: The Review
Burn After Writing book is a therapeutic template journal of sorts to pen one's deep thoughts. It is a self-discovery book that encourages young souls to ask themselves where they have come from, where they stand now, and where they will be heading ultimately.
If you have been trying journaling for a long time but failing in your attempts, the book has prompts with the element of self-reflection that trigger your sense of self-efficacy to increase exponentially and make it easy to know what to write.
It is a journal as a person and close to you as your own soul with some intriguing questions to help you reflect on your own thoughts and actions. The whole activity requires you just to be honest with your answers to lessen your baggage and note your wishes and ideas. The book encourages personal growth by focusing on sharing everything with yourself rather than with others.
Unlike maintaining a regular diary, it does not require you to post and update your journal daily. Once you are finished writing the answers in the book, toss it or hide it. Or the best; Burn After Writing.
Burn After Writing: PDF Book

Owing to the high popularity of the Burn After Writing book, it is now available to readers in four new covers: Hearts, Spiders, Tie-Dye, and Dots.
In fact, Burn After Writing PDF is available across the web, and you can get it quickly on the leading sites with a click. Academia.edu has provided the PDF in an outstanding arrangement in Word and a simple layout so you won't feel uninterested in reading at any time.
Instead of being an ordinary book, it holds the capability to control the world in your hands. In addition, the PDF file saves space on your bookshelves and is easy to access during commutes and travels. You can dive into the process of self-help and development at a click, anytime and anywhere, on your laptop or cell phone.
Also, make sure to have a try on SwifDoo PDF, the best PDF reader on Windows operating system, with which you can read any PDF ebook hassle-free.
What Age is Burn After Writing for?
Burn After Writing is appropriate for all ages, preferably 22 years and up. The journal's sole purpose is to spend less time on digital media and more time self-reflecting through prompts, questions, and thought experiments.
The book is a private journal that features multiple prompts to know oneself without anyone watching or worrying about what anyone else will think. For example, Burn After Writing does not come with actual matches, so you can use it to flip through the book and see the writing prompts.
Burn After Writing Pink is the author's new edition of the writing journal to self-heal and discover themselves, especially for adults with anti-anxiety. It has 160 pages, and Penguin Publishing Group published its Classic Edition on 27th October 2020.
While the book has different colors and patterns, a debate of pink vs. blue among the huge fanfare was triggered for the best copy. Both the books are structured with multiple questions and prompts to explore their reader's personalities and innermost thoughts to paint themselves through scenarios that hit on finding their character and attitude when no one's watching.
Ultimately, it aims to find the 'true person' buried under peer pressure and acceptance by social norms.
The Bottom Line
The Burn After Writing book will make you laugh, cry, and be joyful. But most importantly, it won't fail to inspire you to progress towards being a better person. Once the book is filled up, you can have your moment to vent or throw it away or shred it to bits or, as it claims, burn it.
Anyway, you can buy the Burn After Writing PDF and edit it with your answers anytime on the go to know yourself and check your progress of finding the 'true person.'