Introduction:
The trending, tempting, and several award-winning books, A Good Girl's Guide to Murder, give you nail-biting suspense. You will never get a chance to get bored with a very unconventional story of a teenage girl who uncovered a murder mystery. While solving the mystery, the teenage girl said, "The people you love weren't algebra: to be calculated, subtracted, or held at arm's length across a decimal point."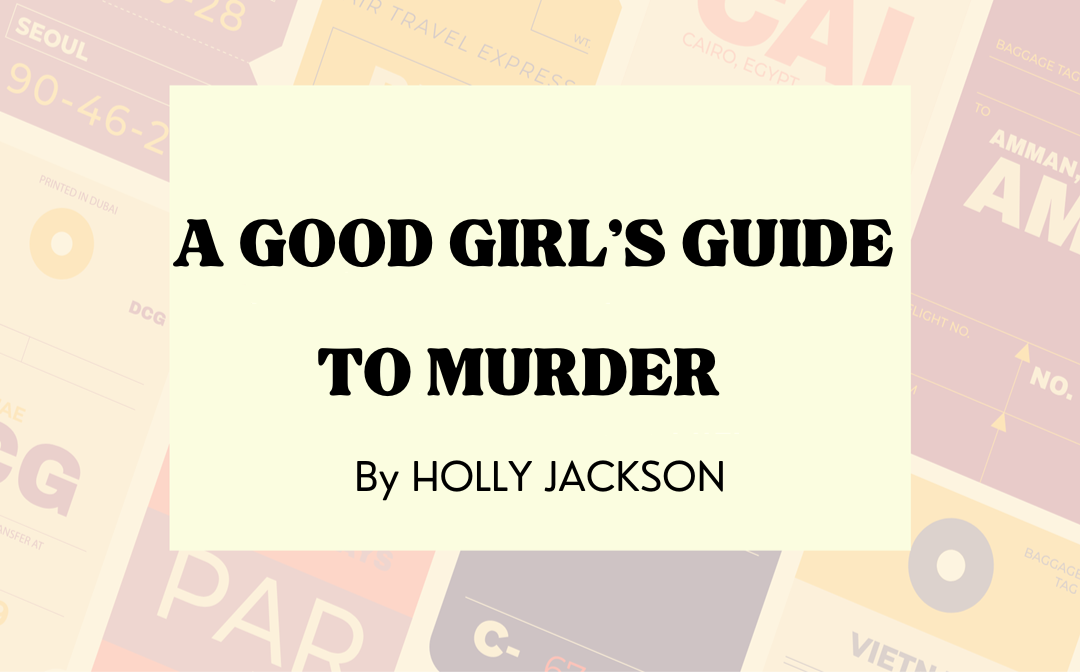 So, if you want to read this book in your free and quality time, you must try A Good Girl's Guide to Murder PDF for your repetitive and relaxing smart reading on your smart devices. Along with online reading, you can also download your PDF and customize your reading with highlighting, marking, translating, annotating, etc, with the free PDF reader. So, before beginning with the book, get a highlight of it with its brief review.
A Good Girl's Guide to Murder: Book Specifications
1. Book Name: A Good Girl's Guide to Murder
2. Language: English
3. Genre: Young Adult, Mystery, Thriller, Crime, Fiction
4. Age Rating: 14 Years & Above
5. Awards:
American Library Association's Amazing Audiobooks for Young Adults (2021)
One of the best books in 2020 by Barnes & Noble
British Book Awards Children's Fiction Book Winner of the Year (2020)
Goodreads Choice Award Nominee for Young Adult Fiction
YA Book Prize shortlist (2020)
Kentucky Bluegrass Award for 9-12 (2022)
A Good Girl's Guide to Murder: What is it
A Good Girl's Guide to Murder is a murder mystery debut book. This is the first installment of a series involving three novels and one novella. The sequence of the series is given below:
A Good Girl's Guide to Murder (2019)
Good Girl, Bad Blood (2021)
Kill Joy (2022)
In the UK, the book was published by Electric Monkey, and in the USA, it was published by Delacorte Press. The intellectually and methodically created A Good Girl's Guide to Murder characters, such as Pippa "Pip" Fitz-Amobi," Mr. Ward, Becca, Ravi, etc, have given realistic dimensions to the story.
Author Holly Jackson: The Author of A Good Girl's Guide to Murder
The British author Holly Jackson is best known for her young adult novels. One of her best books is A Good Girl's Guide to Murder. After graduating with a first-class degree in literary linguistics and creative writing, she wrote her first book at 15. She also did her master's degree in English literature, and apart from the series, she also wrote two standalone books.
A Good Girl's Guide to Murder Summary
A Good Girl's Guide to Murder book is about the brutal murder of a schoolgirl named Andie Bell. Five years back, Bell was murdered, and her boyfriend Sal Singh was the accused, and his death was assumed to be suicide. However, the protagonist, Pippa, a 17-year-old brilliant, brave, and determined girl, is not convinced about the fact, and with the support of Sal's brother Ravi, she investigates the crime personally.
While digging down every aspect, event, and incident of Andie's life, she came across too many people and discovered some hidden secrets of Andie's life by questioning all of them. In the end, she revealed the real murderer of Andie with motives and proof. So, if this A Good Girl's Guide to Murder summary instigates your urge to read the book as soon as possible, get the PDF version of the book to access the ebook anytime, anywhere.
How to read A Good Girl's Guide to Murder PDF Book
Carrying, holding, and reading around 500 book pages is quite a job. It could be torn or damaged and take up a lot of space on your shelves. You can't even share your book with others for fear of losing it if you have only one physical copy. So, to avoid all these hassles of reading physical books, you can opt for A Good Girl's Guide to Murder PDF for free from different websites for your flexible online reading.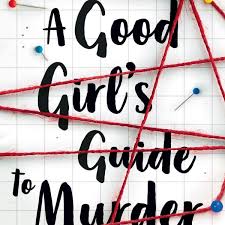 A Good Girl's Guide to Murder by Holly Jackson
If you have ever purchased or downloaded A Good Girl's Guide to Murder from online ebook stores or any other sources, and are looking for a tool to convert the ebook formats in order to read on a selected device, you must download SwifDoo PDF to have a try.
It offers the most powerful functions for decrypting and converting any ebooks to PDF and ePub.
Or you can continue reading A Good Girl's Guide to Murder online.
Now, if you don't want to depend on the internet for your disturbance and buffering-free ebook reading experience, you can easily download the PDF and customize it with the smart SwifDoo PDF reader. While adding text, merging multiple PDFs to audio format conversion, and translation, you can do ultimate customization with the A Good Girl's Guide to Murder PDF. So, let's see some spectacular features of the SwifDoo program.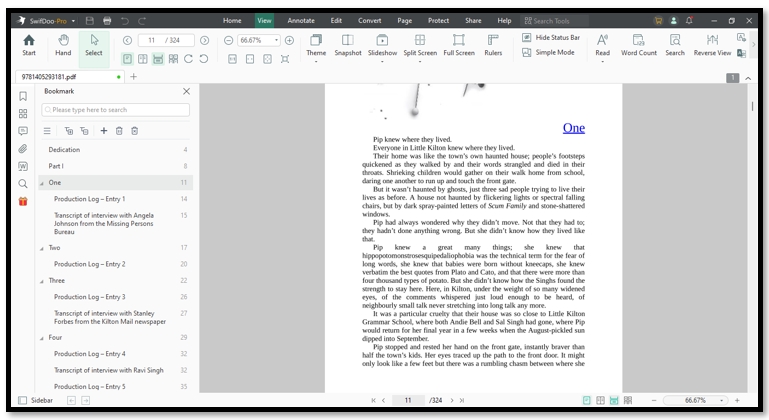 Customize the aspect ratio of the PDF for comfortable reading
Highlight any part, line, or paragraph of A Good Girl's Guide to Murder in any size, color, or font.
You can add, edit, or hyperlink any text of the book.
Convert PDF to your desired formats, including PNG, JPG, CDA, etc.
Change theme & display mode as per your choice
Compress PDF file size to customize device storage
Final Thoughts
For crime story lovers, reading A Good Girl's Guide to Murder will be a headstorming experience with multiple assumptions and anticipation to resolve the murder mystery. Whenever you feel close to solving the mystery, a new twist and turn will surprise you.
So, let's read the story with A Good Girl's Guide to Murder PDF with the customizable support of SwifDoo software. With this tool, you can annotate your reading with unlimited tools and functions. You can share your edited PDF with anyone anytime. So, it's time to start your smart reading with SwifDoo software.