Users may come across a circumstance that Chrome browser would be the default software for opening PDFs. While this browser only enables users to read PDFs and nothing else you can do with the files, which is inconvenient. And they would ask: Why are my PDFs opening in Chrome? PDF readers with more features like Adobe Acrobat Reader, Foxit PDF reader, etc. should be better for users who need to read or edit PDFs.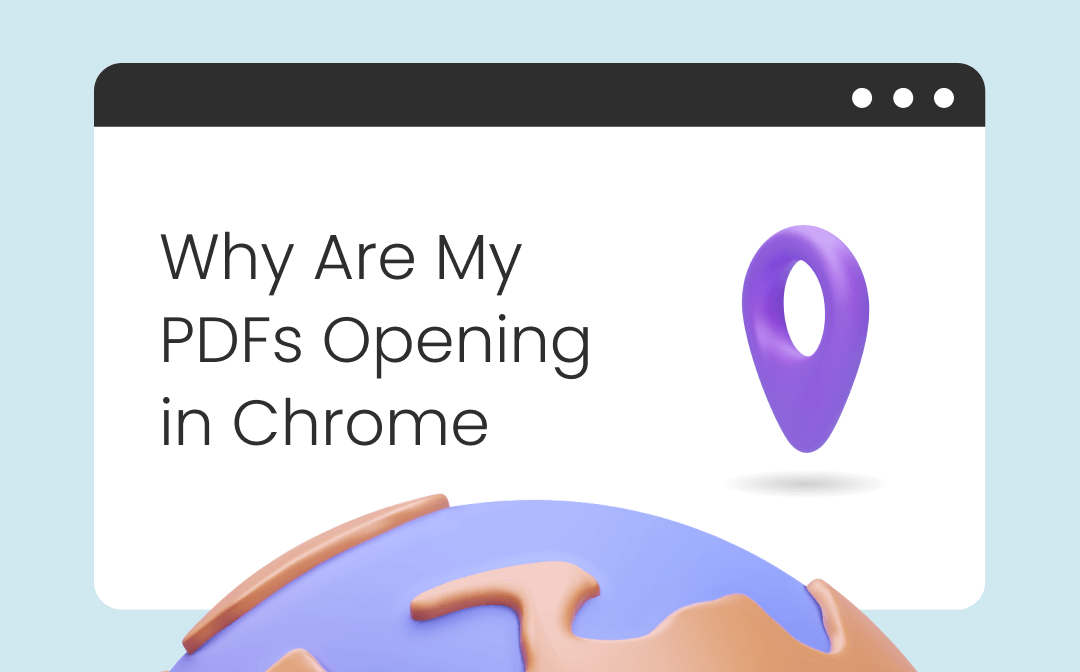 This blog would show you how to solve that issue and change the default reader of PDF on Windows PC and Mac. Just follow the steps below:
Why Are My PDFs Opening in Chrome on Windows PC?
Here are the 2 situations when PDFs would open in Chrome:
Chrome is your default PDF reader
No other PDF reader is installed on your PC except Chrome
For the first scene, you need to change the default software for opening PDFs. Here's how:
1. Open settings and find Apps.
2. Click the Default apps in the tab.
3. Find the Choose default apps by file type and click.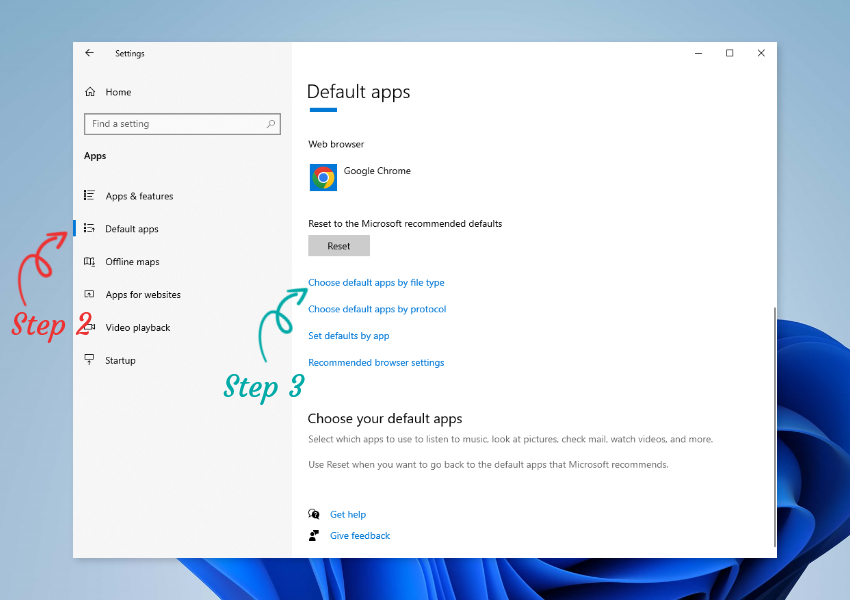 4. Scroll your mouse down and locate the .pdf/PDF Document.
5. Choosing another app for PDFs is ok.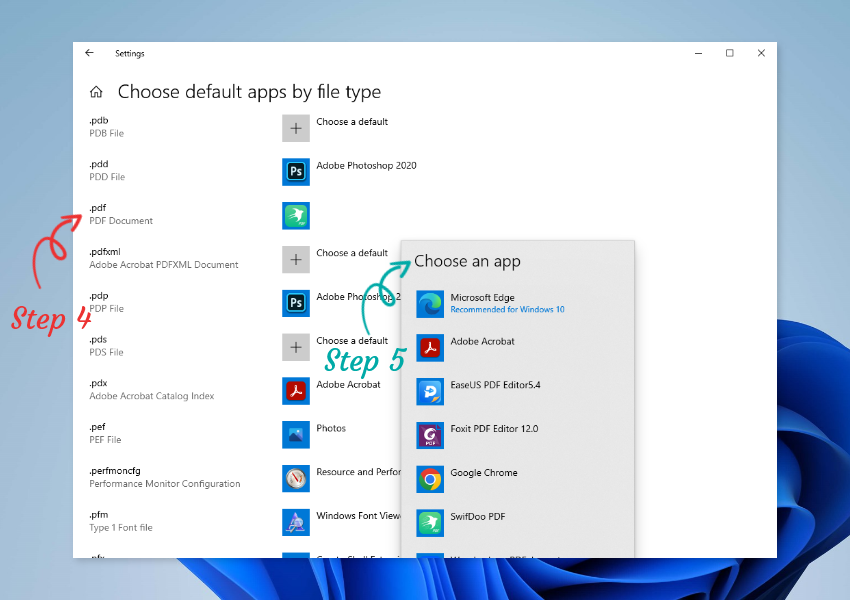 Following the steps above would make all your PDFs open with the app you choose. If you just want to open PDFs with an app for once. Just click your PDF with the right button of your mouse and select Open with, and then choose an app is ok.
For the second reason, Chrome or Microsoft Edge should be the only app to open your PDFS when no other PDF reader is installed. Therefore, you will need to download a PDF reader and then follow the steps above to set it as the default app to open PDFs.
And here a powerful PDF reader called SwifDoo PDF is recommended for you. It has more features than Adobe Acrobat Reader and a chance to use all of its features for free. Learn details about it below: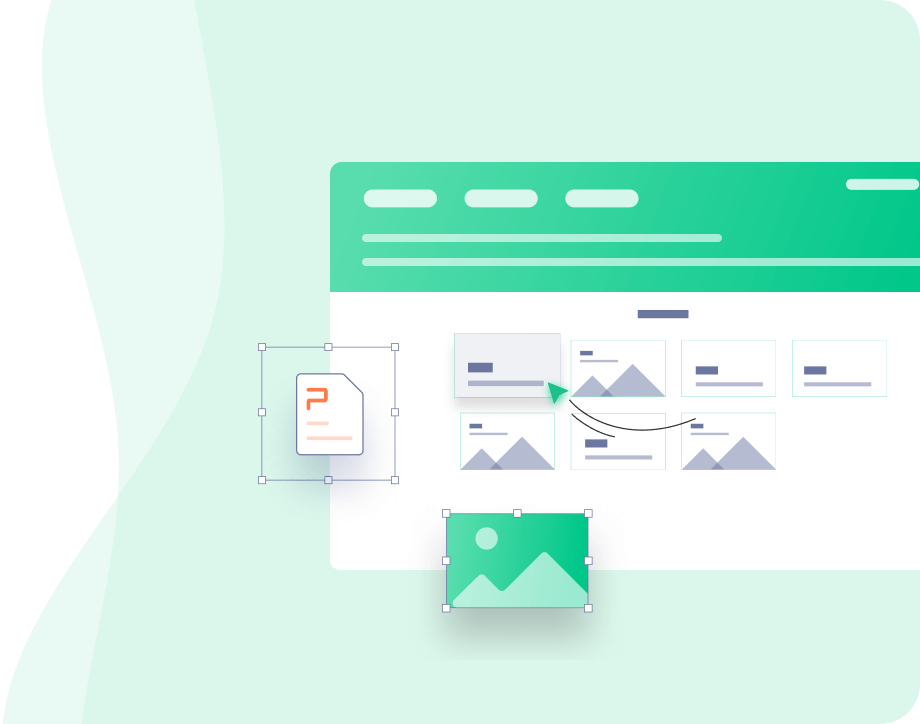 SwifDoo PDF - All-in-One PDF Software
Edit, convert, combine, compress, and split PDF files
15-days free service
Best PDF editor fow Windows 11/10/7
Free Download
Windows 11/10/8.1/7/XP
Better PDF Editor
Just follow the steps above to open PDFs with SwifDoo PDF, you can see the multiple editing choices for you and they can be seen from the screenshot below: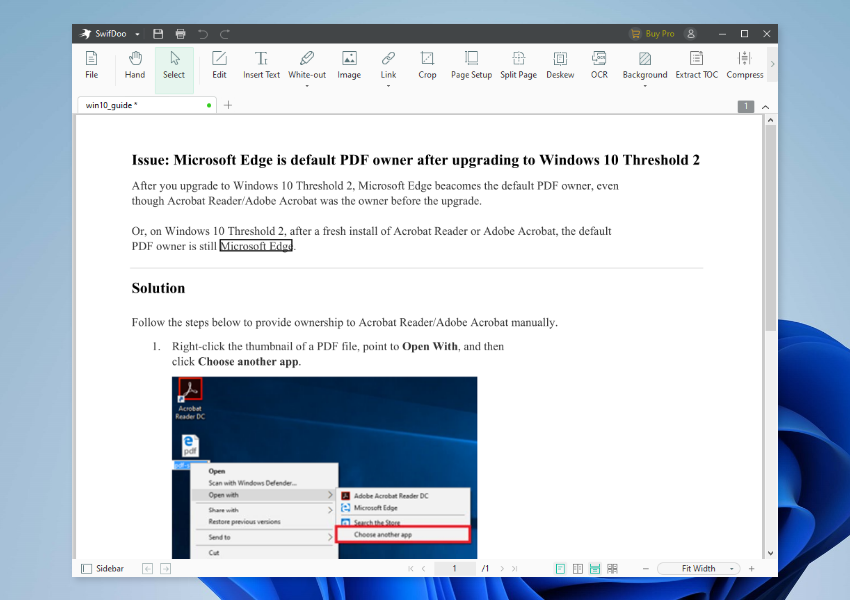 The first feature is Edit. Add new texts to the PDF, change font size, underline texts, etc. These edits are easy to fulfill with this tool. Then here comes the Image: you can add new images to a PDF with this tool. Image adjusting features like resize, rotate, and transparency change are also available. Editing links, compressing PDFs, cropping PDF pages, etc. more features are waiting for you to use in this tool.
Better PDF Converter
Multiple files can be converted to PDF and vice versa. PDF to PPT, word, Excel, TXT, etc. all are available inside. For your convenience, SwfiDoo PDF also prepares you with an online PDF converter to try.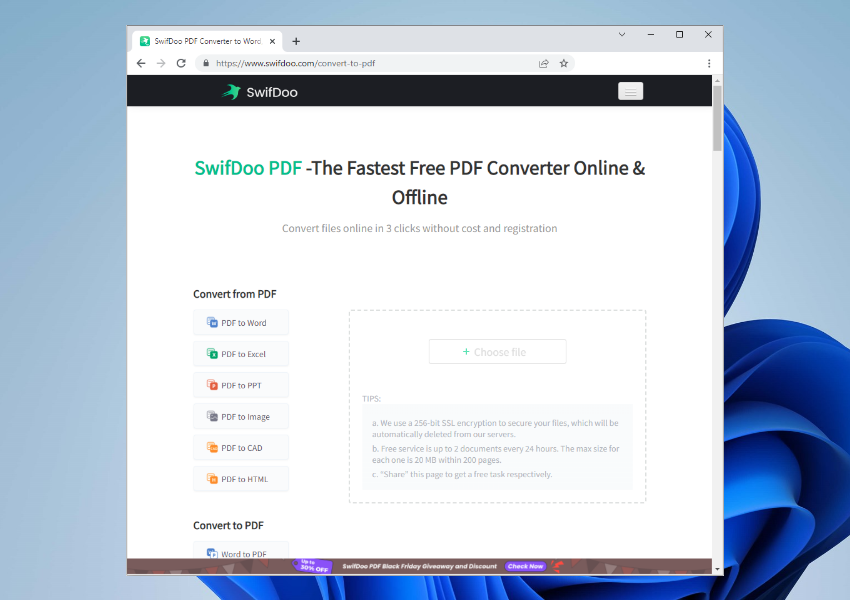 Better PDF Annotator
Adding markups to PDF is also easy in this tool. Strikethrough in PDF, underline texts, add highlights and shapes… All the annotations that you can think of are here for you.
How to Set SwifDoo PDF as Your Default PDF app?
After learning the features of this software above, here's how you can get it and replace Chrome with it. Follow the steps below:
Step 1. Download SwifDoo PDF.
Step 2. Install it and follow the steps in the last part to set it as the default app for opening PDFs.
Step 3. Open any PDFs with it and start editing.
Why Are My PDFs Opening in Chrome on Mac?
For Mac users, the solution mentioned above also complies with you. The difference just lies in the system: Windows vs macOS. macOS offers an innate PDF app for you - Preview. You can use it to edit PDFs simply. Here's how:
Step 1. Open Finder and select a PDF file.
Step 2. Then select Get info and choose Open with in the window.
Step 3. Select the Preview app or other PDF reader you need.
You can also select Change All to set the default app for all PDFs.
The Bottom Line
All the information about why are my PDFs opening in Chrome has been presented to you. You can solve your problem by changing the default app for PDFs or installing a new PDF reader. For the second solution, SwifDoo PDF is recommended to you for its long free trial and many useful features. You can download this app and easily get your problem solved now!