Introduction:
Many email servers and communication apps set a limit for file sharing, resulting in problems with sending large files. For instance, the Gmail attachment size limit is 25 MB and WhatsApp limits the file size to 16 MB. Therefore, if you want to send an extra-large PDF file via email or other applications, you'd better find out how to zip a PDF file in advance.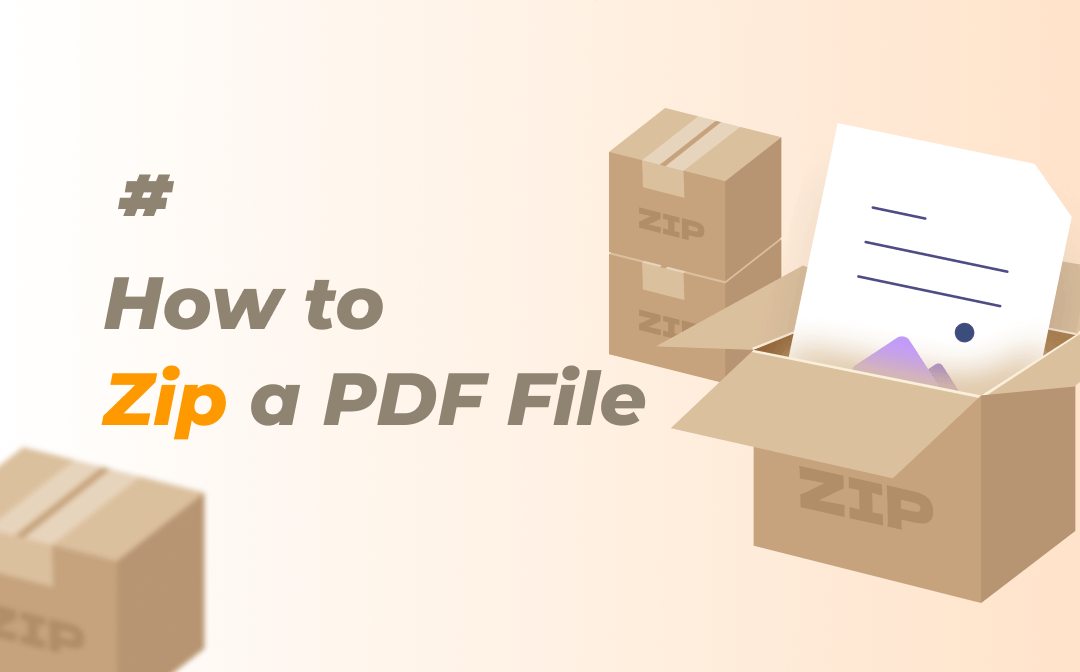 By zipping a PDF file, the size of the PDF file can be reduced to a large extent, and you can send it away on any platform. This guide goes deeply and thoroughly into how to zip a PDF file across different operating systems. Just read on.
What Does Zipping Mean?
File compression is an important part of the digital workspace. Zipping means archiving multiple files and packing them into a single folder. Zipping files means reducing files' sizes, thus taking up less disk space and saving time in sending the files. Combining several files into one single zipped folder helps better manage numerous documents.
The Benefits of Zipping PDF Files
Generally speaking, zipping files is one of the ideal ways to compress them and reduce their size. Zipping PDF files helps make them smaller, thus saving storage space on your computer. A zip folder can house many files, which allows you to organize multiple files well. By bundling many PDF files into a single ZIP folder, it would be easier to locate a file and alleviate the file storing pressure that it brings to your disk.
In addition, it's faster to transfer a zipped PDF file. Once the file gets compressed successfully, the file size will be reduced consequently, and a lot of time will be saved when sharing numerous files with others.
How to Zip a PDF File on Windows
In this part, we will explain to you how to zip a PDF file on the Windows operating system. In fact, it's very easy to create a zipped file, and you don't need any third-party tool. Check the steps below:
Step 1. Create a new folder to include all the PDF files you need to zip;
Step 2. Right-click the folder and select Send to > Compressed (zipped) folder.

A processing bar will show on your screen, and you only need to wait for the folder to be zipped. If there are many files and the folder is large, it will take a few moments to finish this compression. Once the folder gets zipped successfully, you will see a zip file in the same location as the original folder.
However, if you want to unzip a PDF file, a dedicated archiver is required. Otherwise, you cannot open any zipped file or extract information from it. Therefore, we offered you an alternative to solve the problem of how to zip a PDF file and unzip it smoothly.
WinRAR
WinRAR is a powerful archive manager for Windows users. It enables users to create, view, and unpack archives in RAR and ZIP file formats in a very easy and efficient way.
WinRAR is compatible with all major Windows operating systems, covering Windows 7 to 11. It's available in over 50 languages and in both 32-bit and 64-bit versions. In addition, WinRAR also has many other features, such as password management, recovery records, split archives, etc. With all these features, we highly recommend you try WinRAR as your go-to tool when processing zip files.
Let's see how to zip a PDF file with WinRAR:
Step 1. Download and install WinRAR on your computer;
Step 2. Once the downloading finishes, locate the PDF file you want to zip;
Step 3. Right-click the PDF file and click Add to archive.
How to unzip a PDF file using WinRAR:
Step 1. Launch WinRAR on your computer;
Step 2. Click File in the top menu bar, then select Open (or press Ctrl + O);
Step 3. Locate your zipped PDF file and open it;
Step 4. Click on the Extract to button. Choose a location to save the unzipped PDF file;

Step 5. Hit OK to confirm the operation.
How to Zip a PDF File on Mac
On macOS, you can also zip a PDF file with built-in features and don't need to download any third-party program. Mac allows you to perform all basic functionalities on a PDF file without asking for help from other software.
Let's see how to zip a PDF file on the Mac operating system:
Step 1. Go to Finder and navigate to the documents that you want to zip;
Step 2. Select all the PDF files you need to compress and right-click your mouse;
Step 3. Select Compress 5 Items. Or you can go to Files > Compress 5 Items after choosing all the files.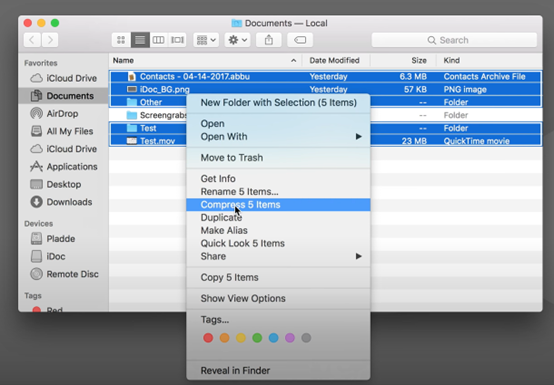 Step 4. It will start zipping all files at once, and if you've selected more than one file, all files will be compressed into an Archive folder for better processing.
Bonus Part: How to Zip/Compress a PDF File
If you only need to zip one PDF file, you can also compress it to make the PDF file smaller. One of the best ways to compress a PDF file is to use a dedicated PDF compressor. And in this part, we'll introduce you to a handy PDF compressor to help you zip a PDF file.
SwifDoo PDF allows you to compress PDF files in seconds. It enables you to customize the degree of compression by offering you three different degrees of image quality, including low, middle, and high. Each degree leads to corresponding file size, and higher image quality means the program will compress PDF files less.
Let's see how to zip/compress a PDF file with SwifDoo PDF:
Step 1. Install SwifDoo PDF on your computer and open the PDF file you want to compress within this software;
Step 2. Click Home > Compression to call up the compression dialog box;

Step 3. Choose the image quality and the output destination. Then hit the Start button to compress the PDF file.
SwifDoo PDF also supports combining multiple PDFs into one single document, which enables you to better manage multiple PDF files.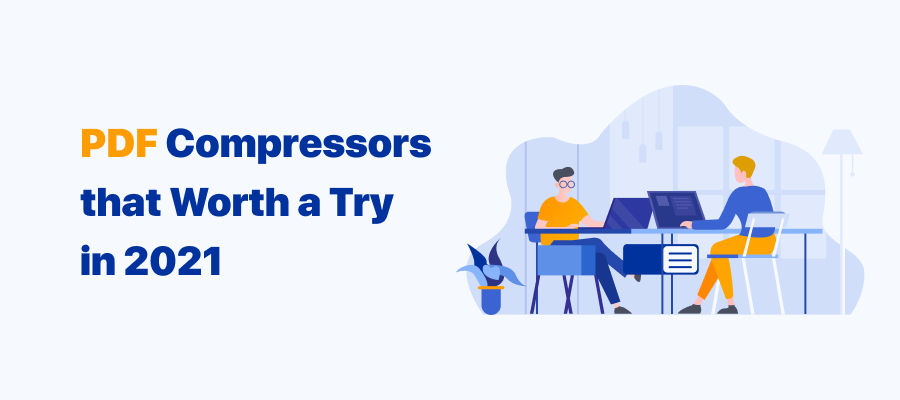 [Top-Rated] Best PDF Compressor Online and Offline (2022)
With so many PDF compressors to reduce PDF file size, how do you make your decision? Read on to find out the hand-picked best PDF compressors.
READ MORE >
The Bottom Line
With all the methods mentioned above, you should be able to zip PDFs without much hassle. By learning how to zip a PDF file, you can manage documents and optimize your computer space more effectively.