Introduction:
PDF files may become extremely large when they contain too many images and graphics. Since the disk space is limited, it's better to reduce the PDF file size when storing them. When considering how to make a PDF smaller, compressing PDF may be the first solution that comes to most people. However, do you know there's another way to do so?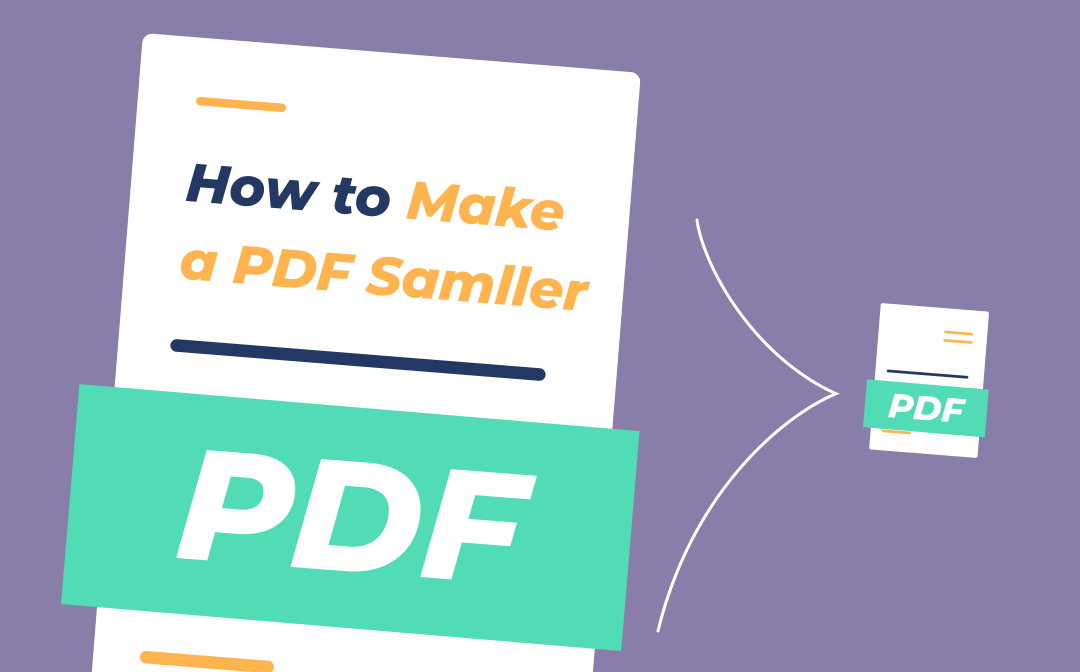 Many tools and methods are helpful when you need to make a PDF smaller. The most common way is to compress PDFs, which is also introduced in this post. However, we also have a new method to make a PDF smaller—that is, to split a PDF file into several divided PDFs.
SwifDoo PDF: The Best Tool to Make a PDF Smaller
SwifDoo PDF is a user-friendly PDF tool that can be used to reduce PDF files' sizes. It provides comprehensive PDF-related features, enabling you to edit, convert, annotate, and compress PDFs in seconds. Meanwhile, all tabs are presented in a simple and clear interface. Even a beginner will be clear about how to utilize this software when he/she opens SwifDoo PDF for the first time.
By using SwifDoo PDF, you can make a PDF smaller in two different ways. In the following part, we will explain them to you thoroughly.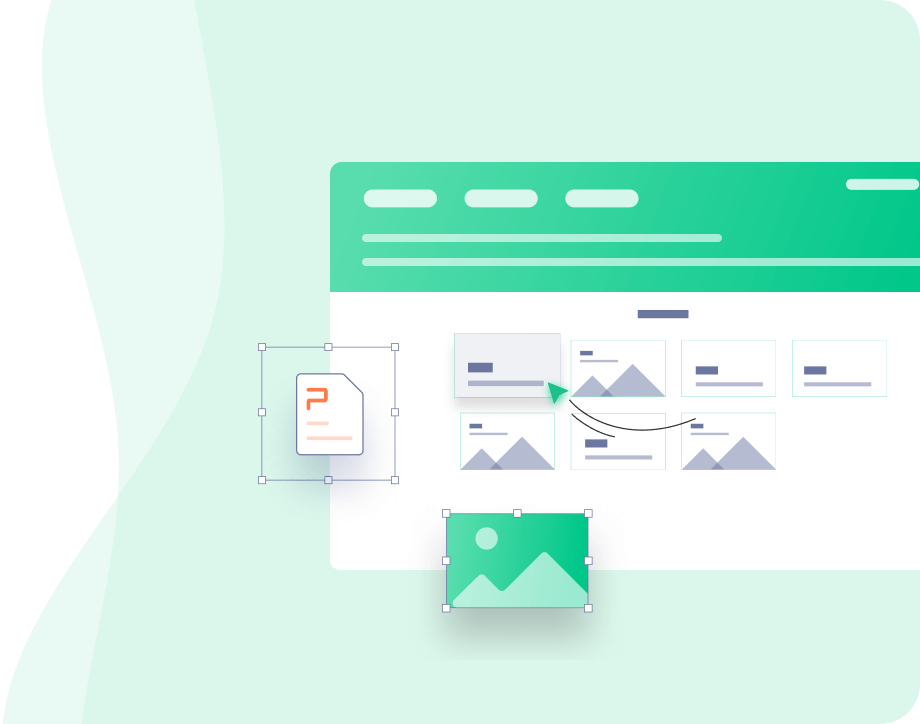 SwifDoo PDF: The Best Tool to Make a PDF Smaller
Compress and split PDFs in seconds
A free PDF tool that you can use costlessly
Your ultimate solutions for PDF documents
Free Download
Windows 11/10/8.1/7/XP
Method 1. Compress PDFs to Reduce Their File Size.
Compressing PDF is the most common way to make a PDF file smaller. Usually, it uses lossy compression to reduce PDF file size, during which the image quality is correspondingly decreased as well. But SwifDoo PDF can help compress PDFs without losing quality.
Let's find out how to make a PDF smaller by compressing it using SwifDoo PDF:
Step 1. Download and install SwifDoo PDF on your PC.
Step 2. Click Compress PDF on the homepage to open a new window.
Step 3. Tap Add Files to upload the PDF file that you want to make it smaller.
Step 4. Choose a compression level, then click Start.
You will see estimated file sizes if you choose different image quality options. Lower image quality will result in higher compression. So, it's convenient for you to select the compression degree based on your actual needs.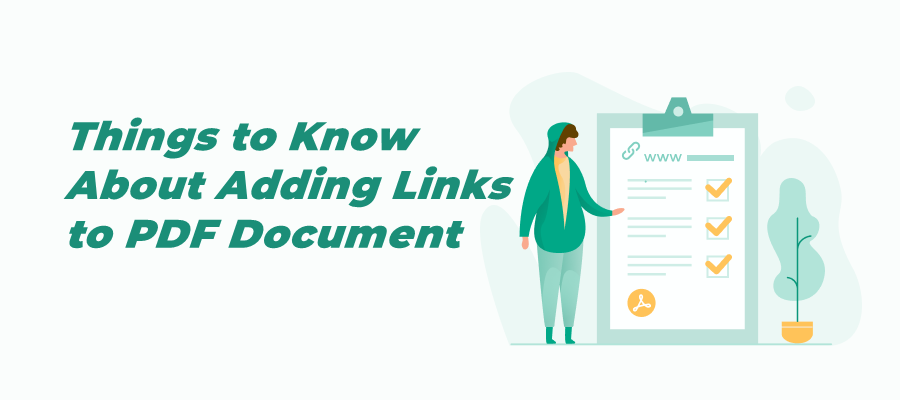 Free Methods for Adding Hyperlink to Your PDF
Adding link to a PDF provides detailed information for the audience and boosts your productivity. Check this article to know how to link to a PDF hassle-free.
READ MORE >
Method 2. Split PDFs to Make Them Smaller
Except for compressing, you can also make a PDF smaller with SwifDoo PDF by using its Split feature, which helps divide a large PDF file into many smaller ones. Especially when you have a PDF file that contains many pages or unnecessary information, you can split it into smaller parts and only keep the needed pages.
Splitting PDF files helps better manage large PDFs, especially when you happen to want to delete or hide certain information in your documents. Large files often take more time to share and more space to store, resulting in splitting PDFs a necessary feature.
How to make a PDF smaller by splitting it:
Step 1. Launch SwifDoo PDF and open the PDF document you want to split.
Step 2. In the homepage, select Split PDF.
Step 3. Upload your PDF files by clicking + Add Files. And tap the Start button.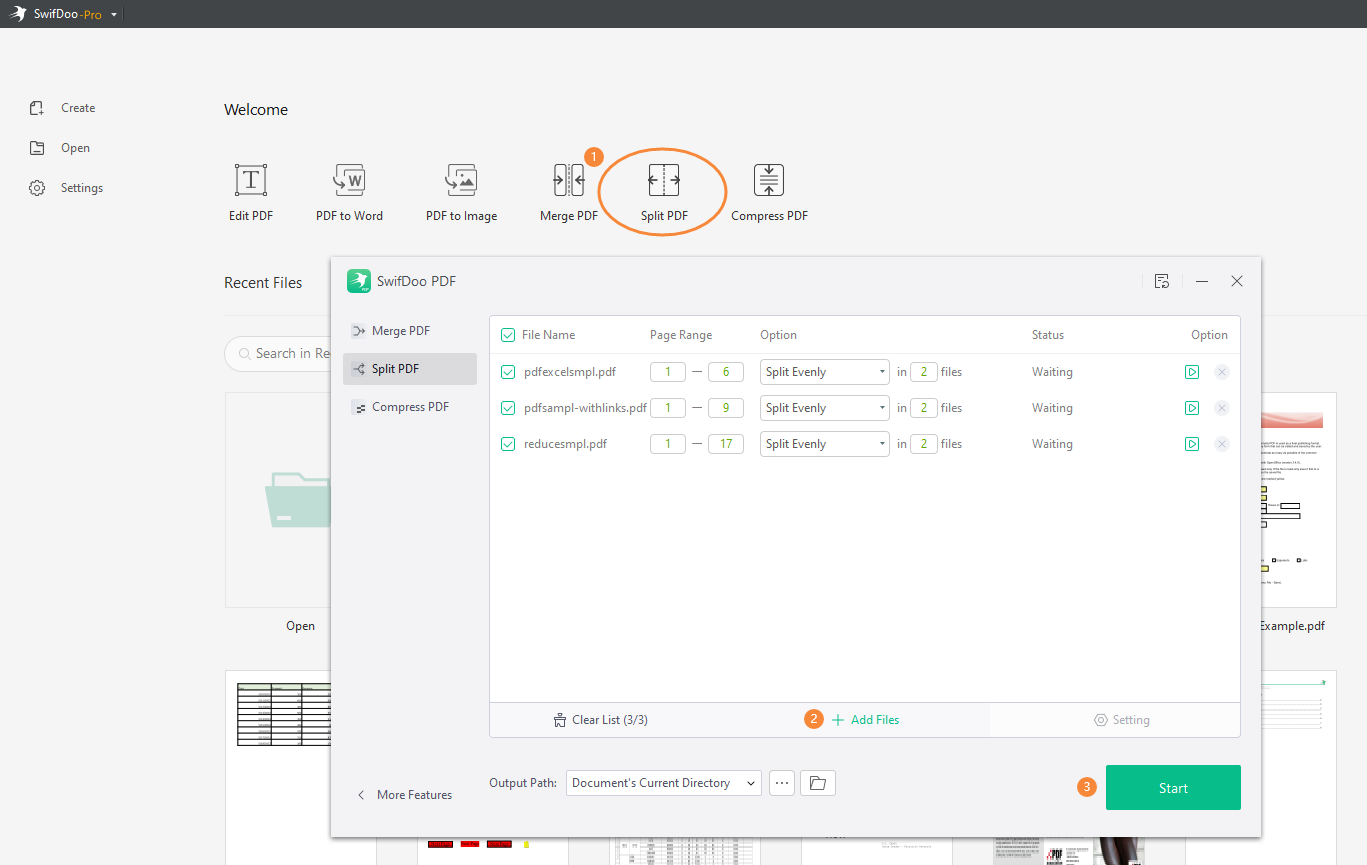 Note:
SwifDoo PDF will split the PDF into two files by default. But it offers three different splitting methods: number of files, PDF pages, and custom splitting. Select the one that fits you most before splitting.
When splitting, you're allowed to determine all the pages yourself. Leaving one page alone or combining several pages together are both acceptable, which offers you great convenience when necessary.
In a word, SwifDoo PDF can perfectly solve your "how to make a PDF smaller" problem. It has good performance in all aspects, with all possible requirements considered. In addition, we must point out that SwifDoo PDF also allows you to batch compress and split PDF files, which would save you a lot of time if you have quite a lot of documents.
You May Also Like: Top 7 Best PDF Translator That You Must Know in 2023 >>
Things You Should Know about Making a PDF Smaller
After learning all the specific steps of how to make a PDF smaller with SwifDoo PDF, there are also some tips you should take into account when processing.
Higher compression will reduce image quality. If there are important images full of details, the compression method may not be suitable for you.
In contrast, splitting PDFs won't compromise the image quality or file resolution. However, it may cause inconsistencies in the reading experience if you split one chapter into two files.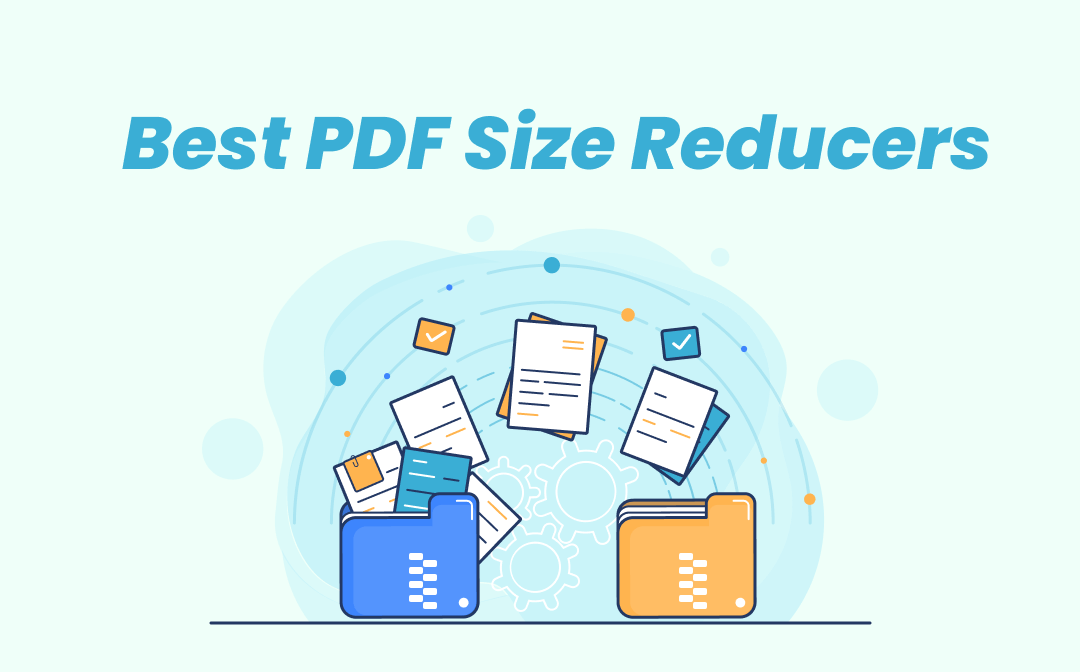 3 Best Free PDF Size Reducers: Compress PDFs without Losing Quality
Want to find an easy-to-use PDF size reducer? Here are 3 free PDF compressors that can help you reduce the PDF file size without losing quality.
READ MORE >
Why Choose SwifDoo PDF?
In this booming market, many PDF tools have come out and received countless positive reviews already. But why do we recommend SwifDoo PDF? What makes it stand out?
100% Safe & Secure
SwifDoo PDF protects users' information and files well so that no copying or stealing things would happen. They use 256-SSL encryption to secure users' files, and all the documents will be automatically deleted once they were completed. All your sensitive and confidential information will be well-safeguarded.
Use all features for free
SwifDoo PDF releases all its features for free for every new user. A 7-day free trial is offered to all people to thoroughly experience this application. Another thing that we must point out is that SwifDoo PDF won't add any watermarks to your handled files. All free users will be treated in the same way as paid users as long as the free trial is effective.
No advertisements displayed
Unknown ads displayed by a third party often result in a bad impression on the website and product. If you've ever opened SwifDoo PDF's official website and desktop application, you'll notice that there's not even a piece of advertisement. The team provides your with a clean and simple environment without unnecessary information.
Lightweight
Though SwifDoo PDF is powerful enough to address all your PDF-related issues, it only requires 30 MB on your hard drive disk. If your computer has relatively low storage, using SwifDoo PDF enables you to better process PDF files without causing much pressure on the hard drive.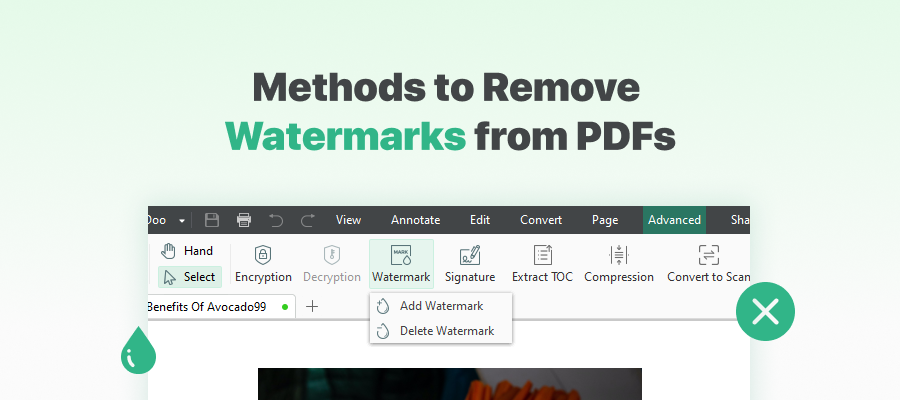 [Workable] Best 8 Methods to Remove Watermark from PDF in 2023
This guide helps you remove watermarks from PDF files with 8 methods. You can remove PDF watermarks efficiently from one or multiple documents.
READ MORE >
To Sum Up
Large PDF files are not that welcome when sharing and storing. But if you have SwifDoo PDF on hand, you can successfully make a PDF smaller with the two methods mentioned above in this article. Give SwifDoo PDF a shot now to learn how to make a PDF smaller easily and make your PDFs more enjoyable!