Introduction:
When we spend more time on mobile reading, we care more about mobile-friendliness. In some cases, we need to share the web content to the social media, but the less interactive PDF-based web content makes it impossible. That is one of the primary reasons why we need to convert the online PDF content into another user-friendly format, HTML.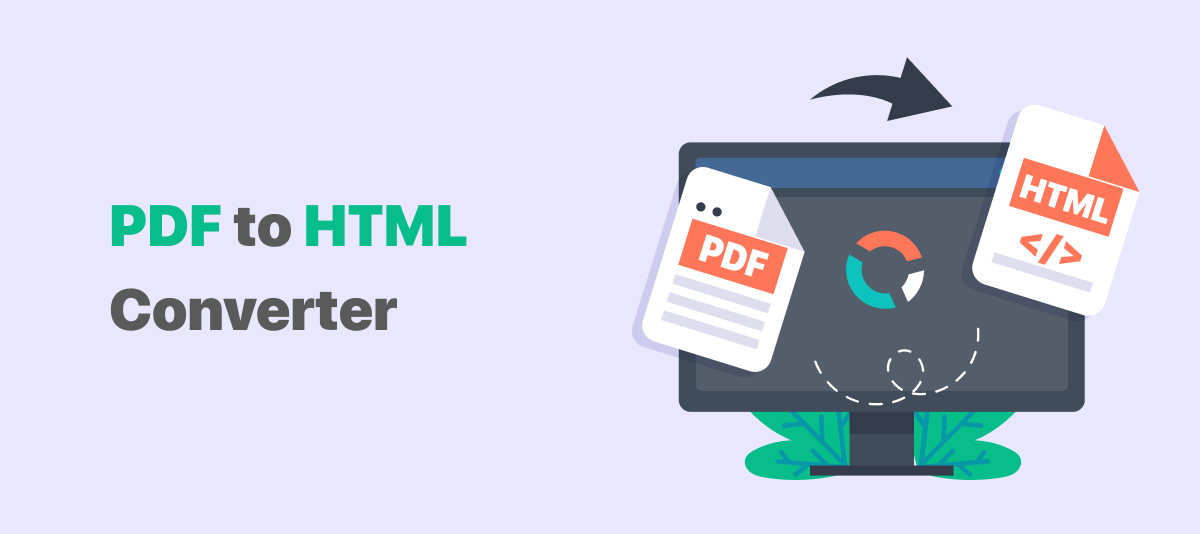 More and more content marketers and web developers shift their attention from PDF-based online content to HTML format as the latter format lets users to view the web content directly without the assistance of additional PDF readers. The question is how to convert your PDFs into HTML files. In this post, something about PDF to HTML converter will be introduced.
How to Convert PDF to HTML with Desktop Software
Comprehensive desktop software usually have more features compared with online tools and mobile applications. In this section, we will mainly introduce trustworthy PDF to HTML converters on both Windows and macOS.
How to Convert PDF to HTML on Windows
SwifDoo PDF
SwifDoo PDF is an all-round PDF program on Windows, which enables users to edit, annotate, protect, and convert PDF documents. It provides a wide array of converting options for users, including PDF to Microsoft Office formats (Excel, PowerPoint, Excel), images, CAD, and HTML files. Here let's take a closer look at how to import a PDF to an HTML file with SwifDoo PDF: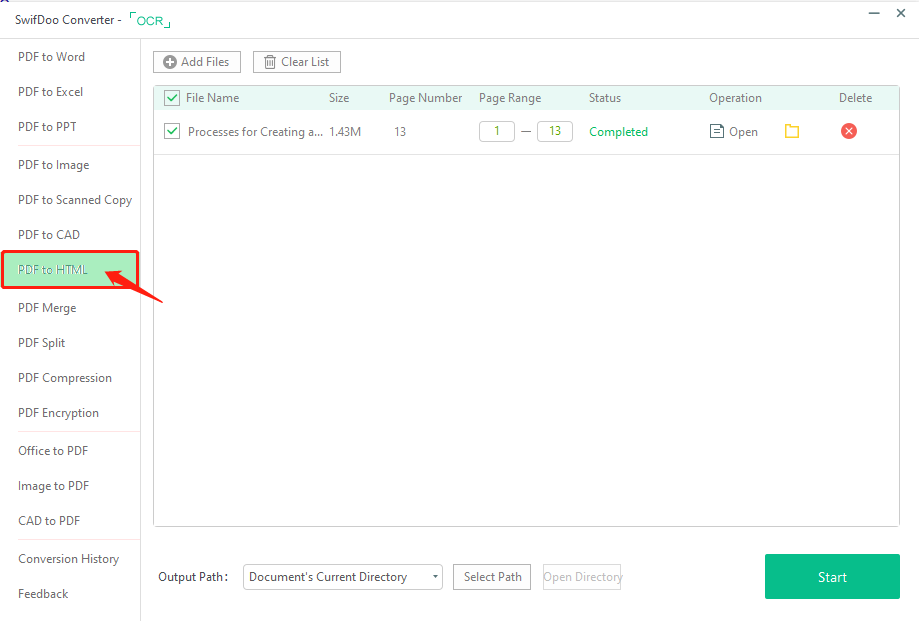 Step 1: Download and install SwifDoo PDF on your PC;
Step 2: Load up a PDF document to the specified workplace and click on the Convert > PDF to HTML;
Step 3: Before hitting the Start button, users can select the output path and page range to convert. After conversion, open the web page for any browser to ensure the formatting is exactly the same as the original PDF document.
That is all for saving a PDF document as an HTML file. Good news is that SwifDoo PDF provides a 7-day free trial for everyone. Users don't have to register a new account or pay for the subscription before the free trial expires. However, this software cannot help with HTML to PDF conversion task, but we can expect more in the future.
Soda PDF
Soda PDF is another feature-rich PDF tool available online and on Windows OS. To reach a wider audience, Soda released its online version not long ago. It is able to convert your PDF to PDF/A, text file, RTF, Microsoft Office documents, and HTML. Follow the steps to work out how to easily turn a PDF into an HTML with several clicks: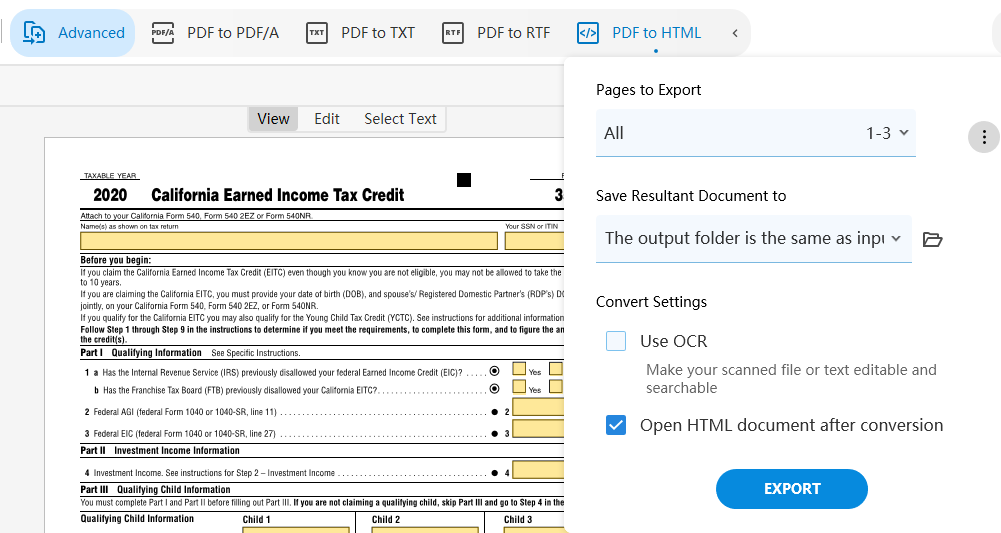 Step 1: Download and install Soda PDF from the official website;
Step 2: Launch the program and click CONVERT. Look for PDF to HTML in the tab Advanced;
Step 3: Change Pages to Export, destination folder, or Convert Settings if you need. When finished, hit the EXPORT button to start conversion.
The two mentioned PDF programs are easy to use. The biggest difference is that SwifDoo PDF integrates all features related to file conversion at its SwifDoo PDF Converter while Soda PDF chooses to put File to PDF in the tab "Create". Hence, SwifDoo PDF may require less learning curve during usage.
How to Convert PDF to HTML on macOS
For macOS users, it is not easy to directly output your PDFs as HTML files because PDF to HTML converters on Windows are unavailable on Mac. We do have a way out: PDFelement Pro on Mac turns to be a good choice.
PDFelement Pro
PDFelement is a full-fledged PDF to webpage converter on Windows, Mac, and mobile. According to the official website, this software is compatible with macOS 10.15 Catalina, macOS 10.14 Mojave, macOS 10.13 High Sierra, and earlier versions. Read on to figure out how to change a PDF document into a webpage.
Step 1: Download PDFelement from the App Store and launch the program;
Step 2: Import the PDF by clicking the + icon, and then choose Tools on the top menu to select PDF Converter. In the FORMAT drop-down menu, choose To HTML (.html) as the target format.
Step 3: Hit the All Pages to change the page range. When it is done, press the Save button to complete the conversion process on macOS.
Tips:
Aside from PDFelement Pro on Mac, Aiseesoft PDF converter for Mac and PDFPen are worth trying.
How to Convert PDF to HTML Online
Whether you want to try a totally new PDF to webpage program, or you want to pay for the converting service, then an online free PDF tool comes as a good option.
PDF to HTML Converter
As the product name suggests, it is a dedicated free PDF to HTML converter on web. Users don't need to log in nor register an account. All required is to upload or drop a PDF from a local folder. On top of that, PDF to HTML Converter allows users to upload PDFs from cloud storage platforms such as Google Drive, OneDrive, and Dropbox.
Step 1: Type the URL in the search bar to open the website, and next click UPLOAD to import a PDF to the specified area;
Step 2: Choose Download button to output your newly created HTML file.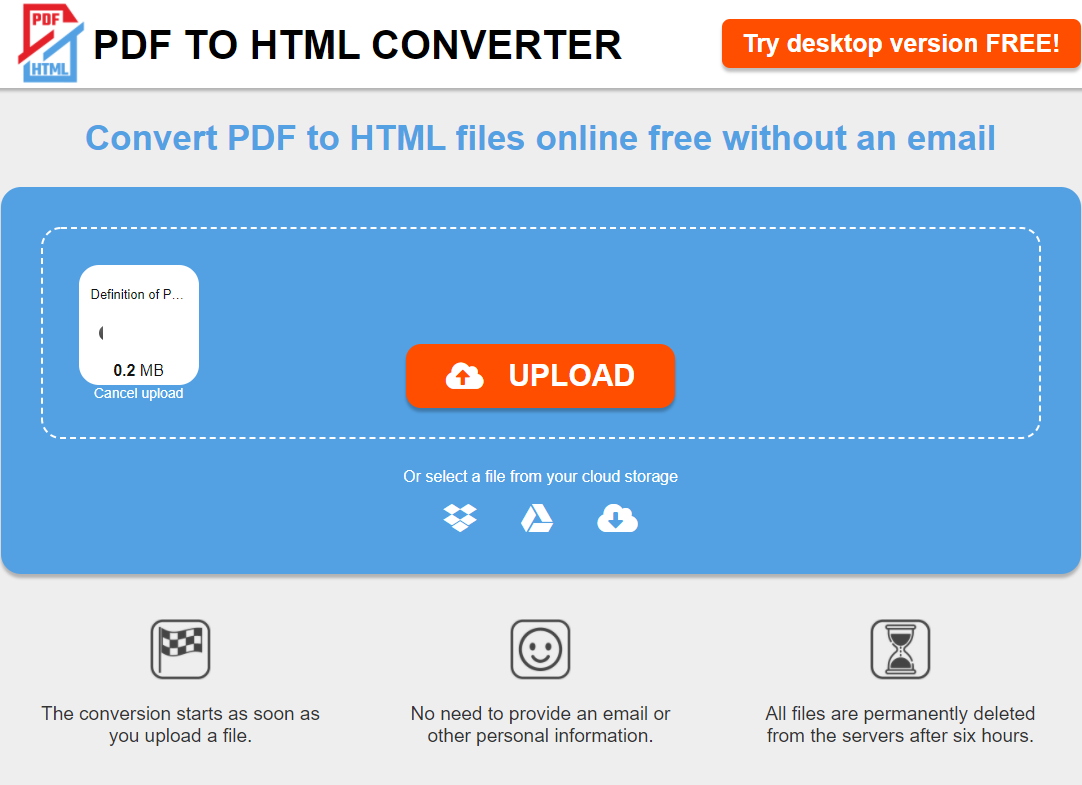 Note:
The output file is compressed in a .zip package. Don't forget to unzip the package.
If your PDFs happen to be scanned PDF and you need it to be converted into a web page format, this tool can recognize text embedded in image-only PDFs by its inbuilt OCR technology. What's more important, this web-based PDF to web page converter is a totally free program. That means users can convert as many PDFs into HTML files as they want.
FreeConvert
Akin to Zamzar, FreeConvert is another great Internet-based file converter which has the ability to conduct conversions among different images, videos, documents, ebooks, archives, and audio. Apart from these features, FreeConvert enables users to compress files and crop videos. Let's learn how to convert a PDF into a webpage:
Step 1: Enter the URL in a browser;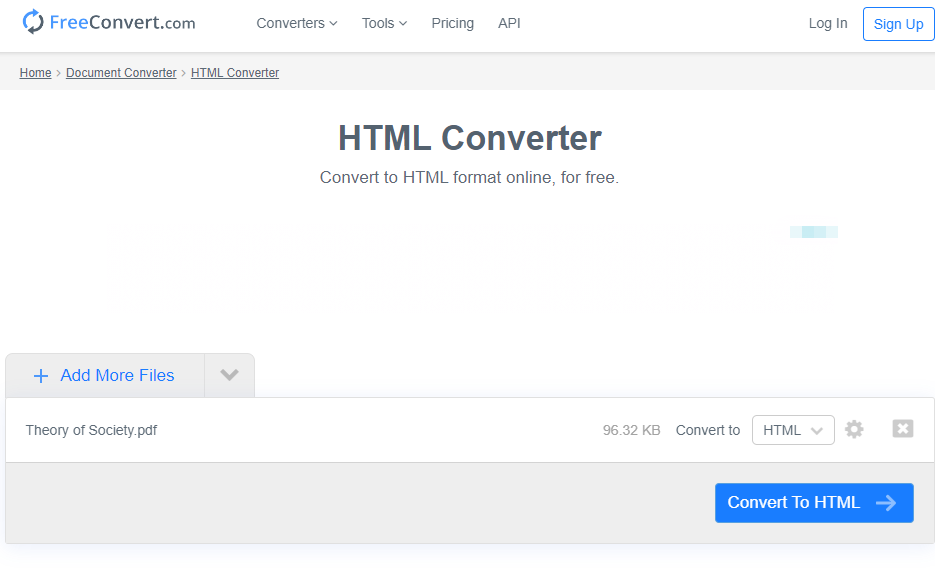 Step 2: Click Choose Files to upload your PDFs from a local folder or via Google Drive, Dropbox, and URL;
Step 3: If you have multiple PDFs to convert, click Add More Files. Otherwise, directly choose Convert to HTML.
Once you need to change the page range, choose the "Advanced Options" (shown as a gear icon next to "Cancel"). In these windows, users are allowed to zoom page, embed JavaScript, fonts, CSS, and images.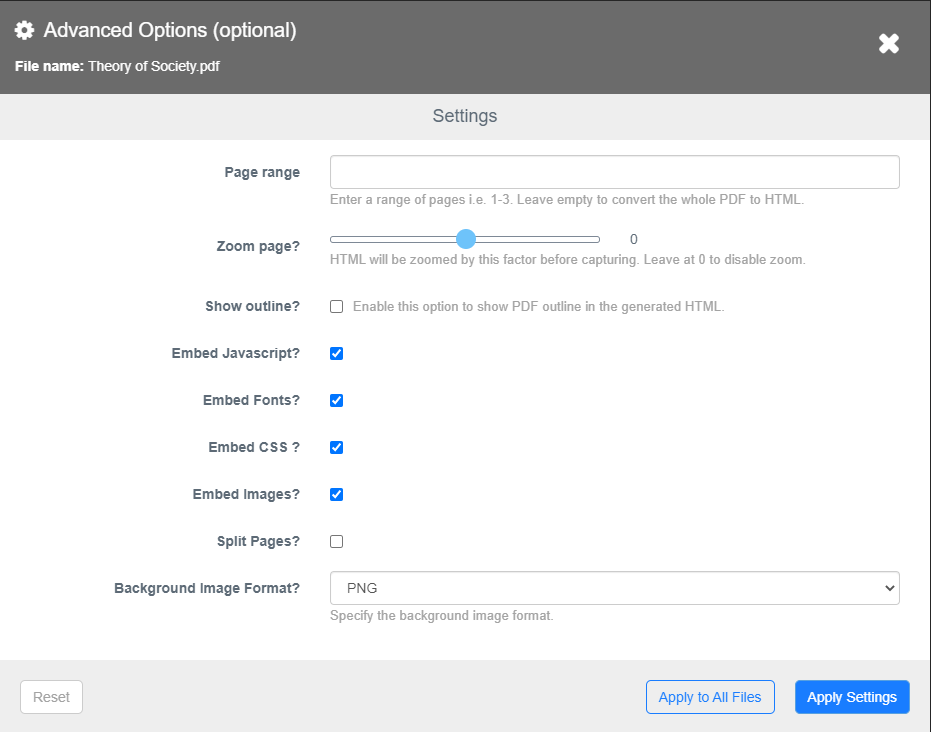 Final Thoughts
Relatively, desktop PDF programs can provide more related features but need installation. When the free trial expires, users are ceased to access the features until you pay for them. Online PDF to webpage converters are easy to handle and require no download or registration. However, users can access free PDF service twice or three times a day. Every time users exceed the free limit, they will be notified to upgrade the free plan.