PDFs are now commonly used and many college students or researchers often read and need to cite content in the format of PDF. Different from printed books and journals, APA 7th edition has detailed requirements to cite all PDF documents. And here's content on how to cite a PDF in APA. Just keep reading.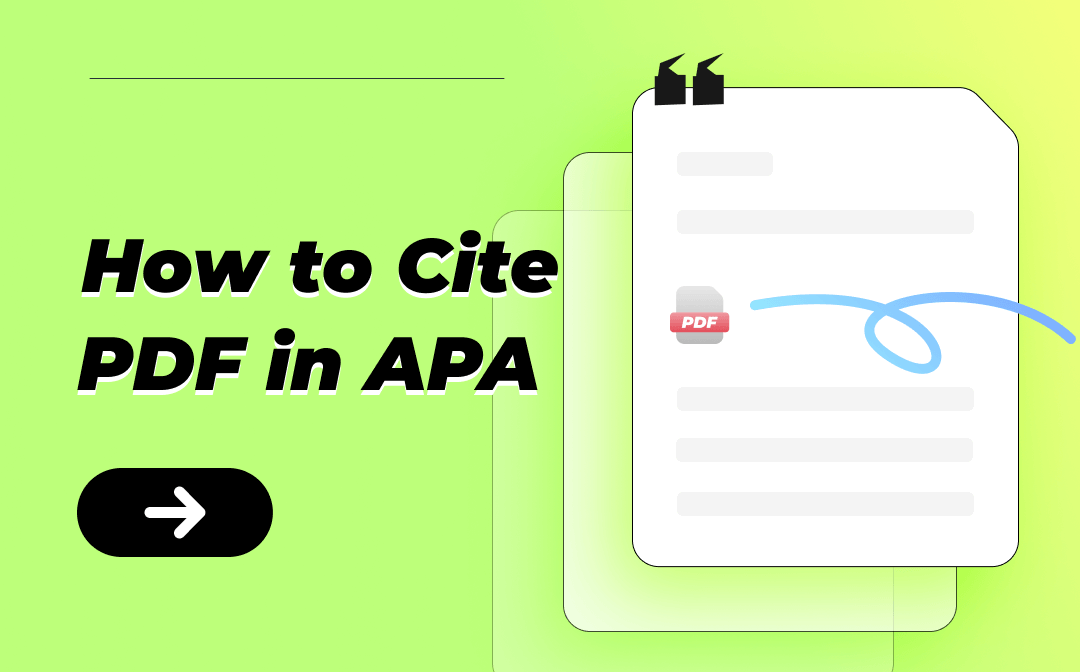 How to Cite a PDF in APA Purdue OWL?
Purdue Online Writing Lab lists detailed situations when you need to cite electronic sources like webpages, Wikipedia articles, PDFs, etc. The citation rule of a PDF in the APA 7th edition is:
Last Name, F. M. (Year). Title of book. Publisher. URL
Take the book Animal Farm as an example, it would be:
Orwell, G. (2021). Animal Farm. Penguin. https://www.penguin.co.uk/books/433229/animal-farm-by-george-orwell/9781473581586
How to Cite a PDF in APA with No Author?
When there's no author of a PDF available, you can cite like this:
Title of document. (Year of publication). Website name or publisher. URL.
Still take Animal Farm for instance:
Animal Farm. (2021). Penguin. https://www.penguin.co.uk/books/433229/animal-farm-by-george-orwell/9781473581586
The 2 methods mentioned above apply to all the PDFs you need to cite. While for students or researchers like you often need to read lots of PDFs and sometimes make bookmarks, annotations, etc. for the convenience of looking up. While a common PDF viewer or reader does not offer many options when talking about annotating PDFs. Therefore, you need another powerful PDF annotating tool at that moment. This page already prepares you for one.
The Most Helpful View/Read/Annotate PDF Tool – SwifDoo PDF
SwifDoo PDF is a powerful PDF tool that can help you edit, convert, compress, and annotate all the PDF documents you use in daily life. For college students, teachers, or researchers like you, it is effortless to use SwifDoo PDF to annotate PDF papers, books, or any other materials you need. And talking about its annotation, basic features like highlighting text, underlining, adding strikethrough, using a pencil to mark, etc. all are set. This software also has the following 2 amazing features to help you.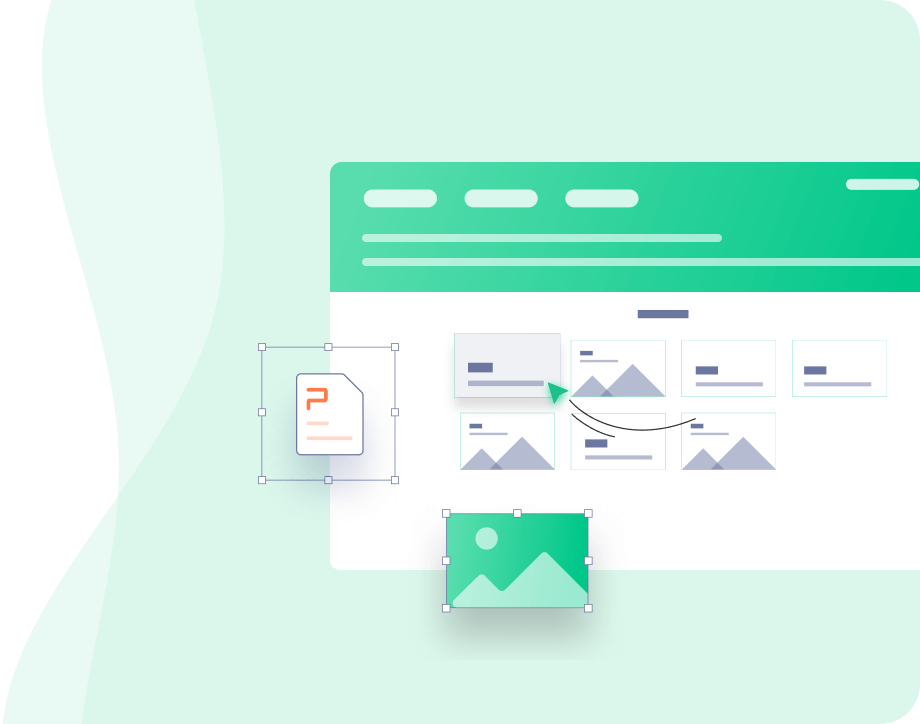 SwifDoo PDF: All-in-One Free PDF Software
Annotate PDFs by adding notes, bookmarks, etc
Convert PDFs to Word, Excel, and other editable files
Edit, compress, organize, and split PDFs
Free Download
Windows 11/10/8.1/7/XP
Taking Notes to Save Your Thoughts and Inspirations
Taking notes directly on a PDF document may make the original content hard to recognize because handwriting or inserting text can only be presented on the original text, especially when annotating a thesis full of texts and graphs.
SwifDoo PDF enables you to add notes to PDFs and they will be presented on the left side of the file, where you can add as many words as you like and will not affect the original content. Just find the Annotate toolbar and choose Note.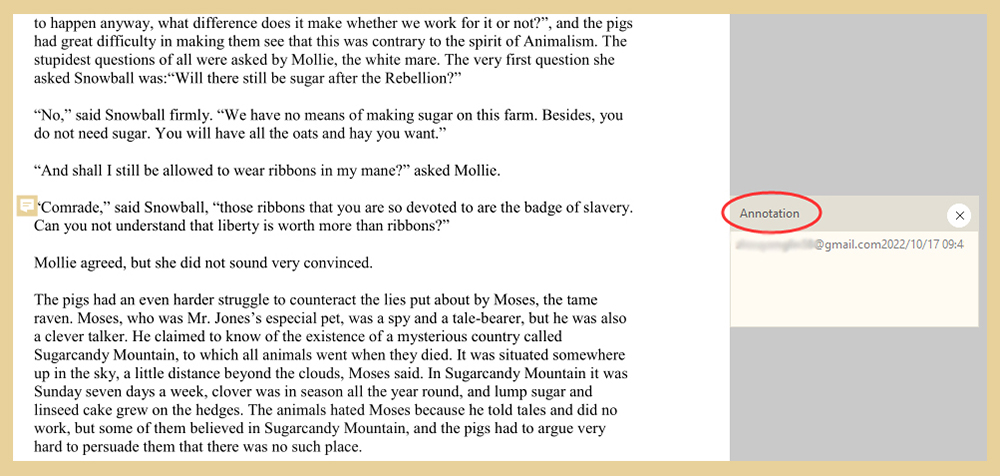 Inserting Bookmarks in Case of Forgetting
Bookmarks are important for reading and reviewing. Inserting bookmarks by SwifDoo PDF is easy. You just need to click the left button of your mouse and you can see a drop-down menu and, select the Insert Bookmark or use the shortcut keys: CTRL+B.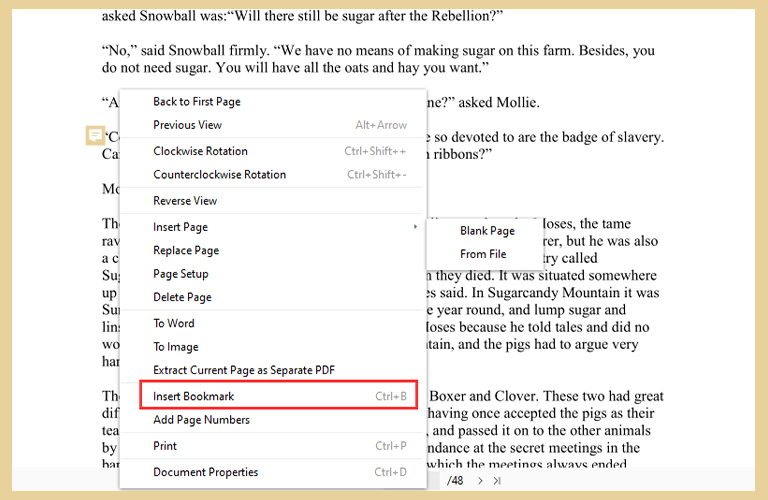 After many bookmarks are added, you can manage them by renaming, moving down/up, etc. for a better view.
More about SwifDoo PDF
More features like PDF word count, removing watermarks, adding links to PDF, etc. are all available in this one tool. If the PDF files that you are reading don't have a table of contents, SwifDoo PDF offers you an Extract TOC feature. Click it and a complete TOC will be shown to you.
How to Use a PDF Annotator?
Learning all the features of this PDF annotator, here's how you can free download and use it for annotating your PDF documents.
Step 1. Download SwifDoo PDF.
Step 2. Install and open it.
Step 3. Open the PDF file you need in this software and use it just like the illustrations above.
Conclusion
All the content about how to cite a PDF in APA 7th edition has been presented above. You can now cite online PDFs, PDFs with no author, PDF books, etc. following the examples in this blog. After talking about PDF APA citation, considering you may also need a PDF tool to read and annotate PDFs, SwifDoo PDF has been shown to you. Adding notes, inserting bookmarks, making annotations anywhere you want in a PDF document, and so on. All these features become practical in the SwifDoo PDF. No more hesitation, download this powerful PDF annotator now!