Introduction:
Normally, PDF text is presented in uniform size. The font size within a PDF file may change if it was made by a scanner or converted from a non-standard file format. As a result, knowing how to adjust the font size in a PDF is critical to enhance readability and grab readers' attention. Any good ideas on how to change font size in PDF?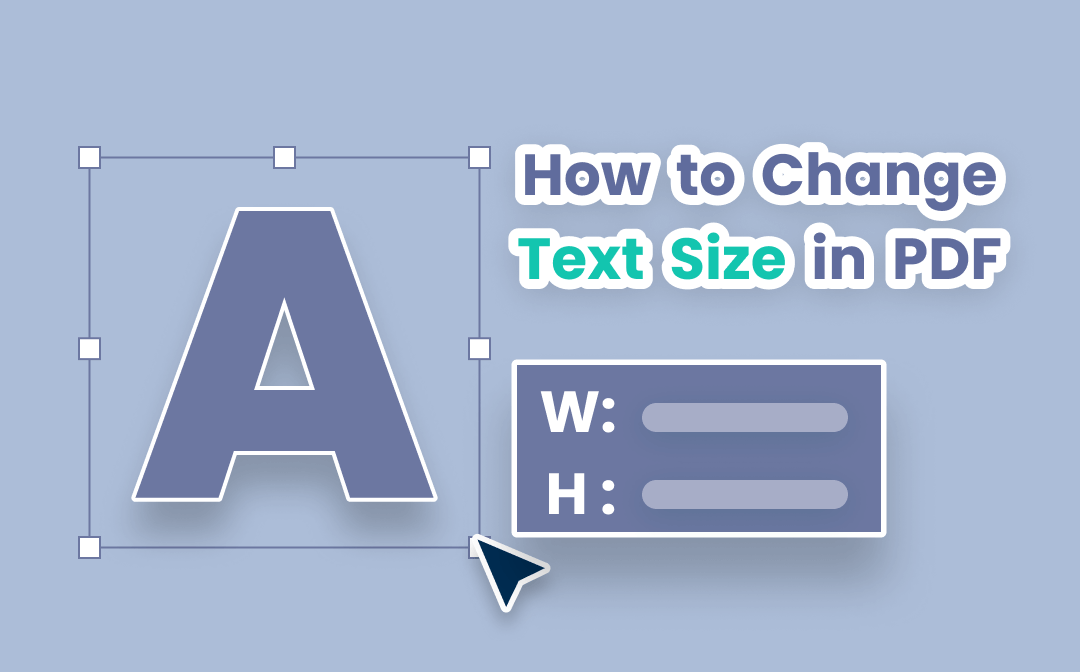 PDF is long criticized for its uneditibality. It is almost impossible to change the font size in a PDF document. However, free PDF editors are within reach to help, thus making it extremely simple to change PDF text size. This post will then introduce several ways to change font size in PDF text boxes.
Change Font Size in PDF on Windows
SwifDoo PDF
SwifDoo PDF is an all-in-one PDF editor on Windows 10. As an uprising star in this industry, it integrates more than 30 features to cover more basic needs. Concerning the editing feature, SwifDoo PDF now enables users to change the font style, size, and text color in PDF. Take a look at how to change font size in a PDF:
Step 1: Download and install SwifDoo PDF from the official website or Microsoft AppSource;
Step 2: Open a PDF using the program. When the software opens, navigate to the toolbar to select Edit;
Step 3: In the Edit mode, choose Edit again and place the cursor at the text that needs a different color. Go to the menu bar and change the PDF font size in the text box.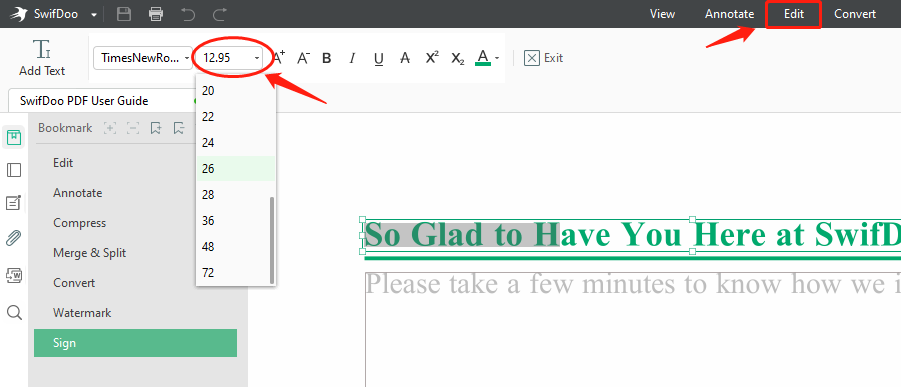 Apart from changing the PDF text color, SwifDoo PDF can bold, italicize, add subscript & superscripts, and strikethrough PDF text. Users can find all the necessary editing features within this tab. If you are looking for an shortcut key to increase or decrease the font size, SwifDoo PDF may upset you. No quick ways to readily change the font size in a PDF now.
Alright, we have another method to change PDF font size, that is to convert a PDF into an editable Word document. It is not the most straightforward method, though. Let's cut to the chase and follow the instruction below to change the font size in a PDF:
Step 1: Open a PDF in SwifDoo PDF;
Step 2: Click Convert on the toolbar and choose PDF to Word;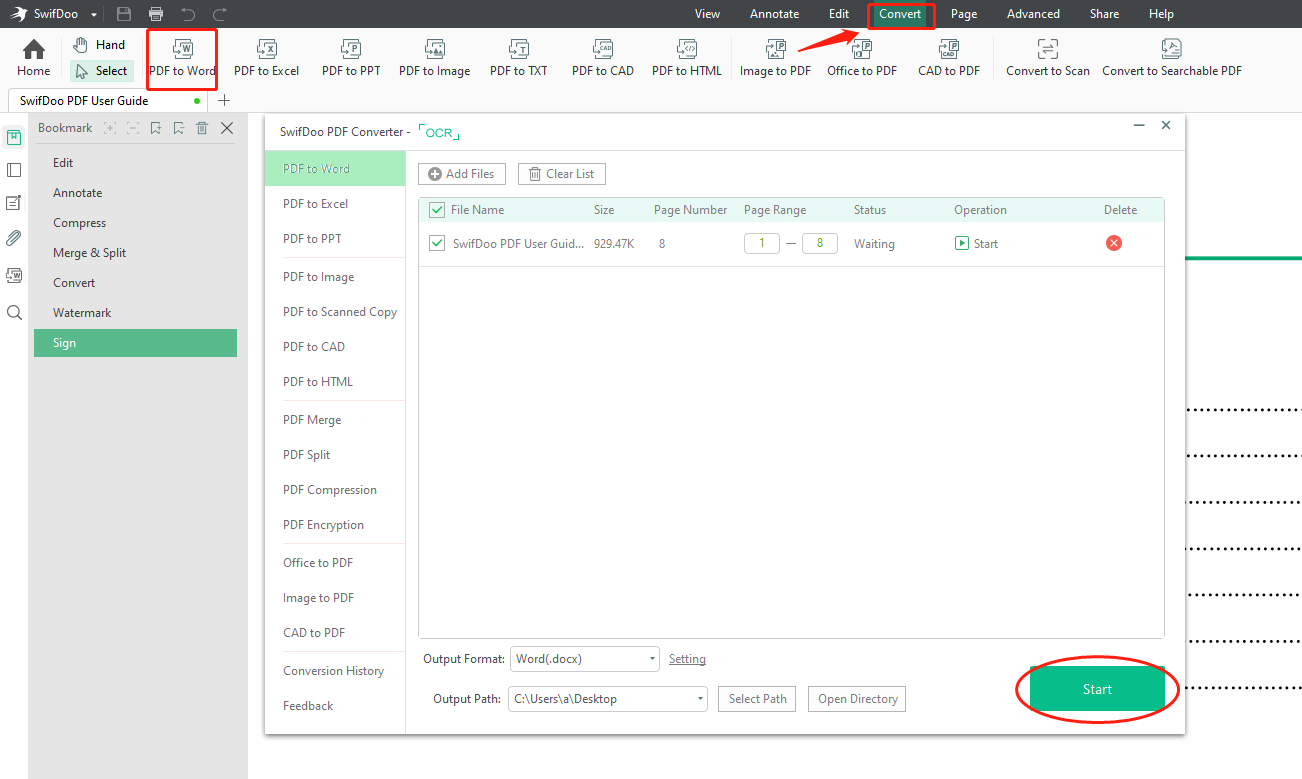 Step 3: Check all the settings (output format and path) and hit the Start button when everything is done;
Step 4: Open the newly converted Word document and select the text that needs to change the font size.
What needs special attention is that, if you need to change the font size in a PDF, this document must be a standard PDF. Scanned PDF or image-only PDF leaves no room for editing, let alone changing the font size in a PDF. That being said, how to make a PDF editable is much required when your PDF is a scanned document.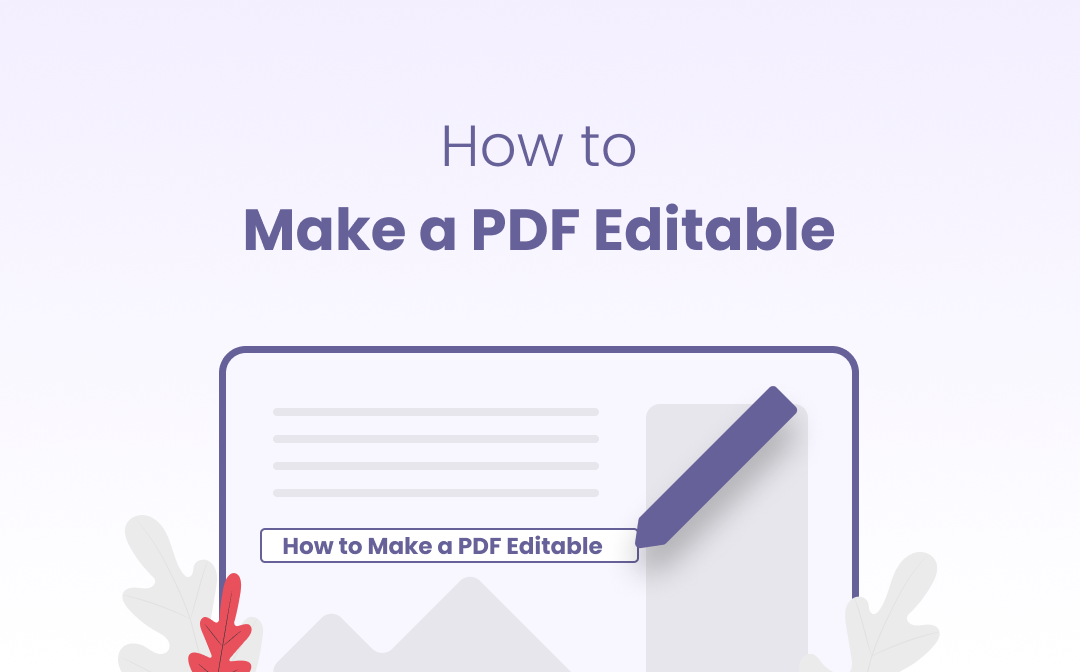 [3 Methods] How to Make a PDF Editable for Free
Users expect PDFs to be easily editable as PDF is a popular file format nowadays. Find how to make a PDF editable a problem? Find answers in this post!
READ MORE >
Change PDF Text Size on Mac
Adobe Reader DC
This is another powerful PDF editor on Windows, Mac, and mobile phones. Maybe you have heard of and used Adobe before because of its leading position in the industry, it is exactly a competent PDF program compatible with different OS. With this tool, Mac users can view PDFs, edit text & tables, and keep the entire layout of a PDF without an additional conversion process. Here's how to change the font size in PDF for Mac users:
Step 1: Download Adobe Reader from the App Store;
Step 2: Launch the app and upload a PDF to the workspace;
Step 3: Choose Tools on the toolbar and click Edit PDF in the sub-navigation bar;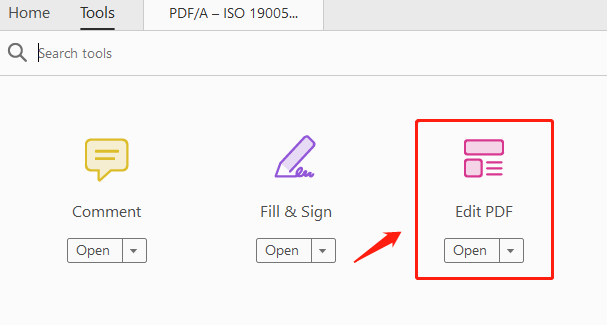 Step 4: Select the text that you need to change the font size.
Adove Reader doesn't provide any shortcut key to change the font size in a PDF within one click. Noteworthily, this is not a free editing tool. If you need to change the font size in a text box, a Pro account is a must. That is to say, you need to upgrade your free account. The good thing is that Adobe Reader offers every user a 7-day free trial. Therefore, users can try the product before making decisions.
Change Font Size in PDF Online
If your daily work doesn't involve the frequent use of PDF documents, it is unnecessary to pay for a professional PDF editor. An online app can meet your needs to change font sizes in PDFs. We've reviewed a dozen of web-based PDF editors and pdfFiller stands out from the crowd.
pdfFiller
Don't be fooled by the name, pdfFiller is not merely able to fill in PDF forms and electronically sign a PDF. This is a comprehensive and free PDF editor that enables users to edit, annotate, sign, and protect PDFs. Regarding the editing feature, pdfFiller can add text boxes, and change font size, font style, and text color within PDFs. Let's take a look at how to change the text size:
Step 1: Enter the URL on the address bar;
Step 2: Click Select From Device to upload a PDF. Optionally, you can load up the document from Google Drive, OneDrive, Dropbox, and Box;

Step 3: Double click on the text you need to change the font size. When a sub-navigation bar pops up, change the PDF text size.
pdfFiller now can help attach a link, change alignment, underline, and make text bold and italic. However, every time I double-click on the text box as an attempt to change the font size, the font style within the text box will automatically change. This is an annoying bug that needs improvement. Therefore, we'd like to recommend another online PDF editor: DeftPDF. You can choose the one that suits you best.
Final Thoughts
During the test, we finally come to the conclusion: editing is not an easy job as this process involves changing the font embedded in the document layer.
Comparatively, changing the PDF font size is much more complicated on the web and Mac OS, and it took some time to find an eligible PDF editor with the ability to change the font size. However, things come simpler when it comes to Windows. Most Windows-based PDF software can effortlessly change the font size in PDF text boxes.