Introduction:
A daughter is her father's Princess and mother's best friend. So shouldn't her birthday be as special as hers? Today can be the best day to make her feel special and loved and pour your heart out to express all you have in your heart. Bringing up all the good times together, you can write happy birthday wishes for daughter in the most personalized manner.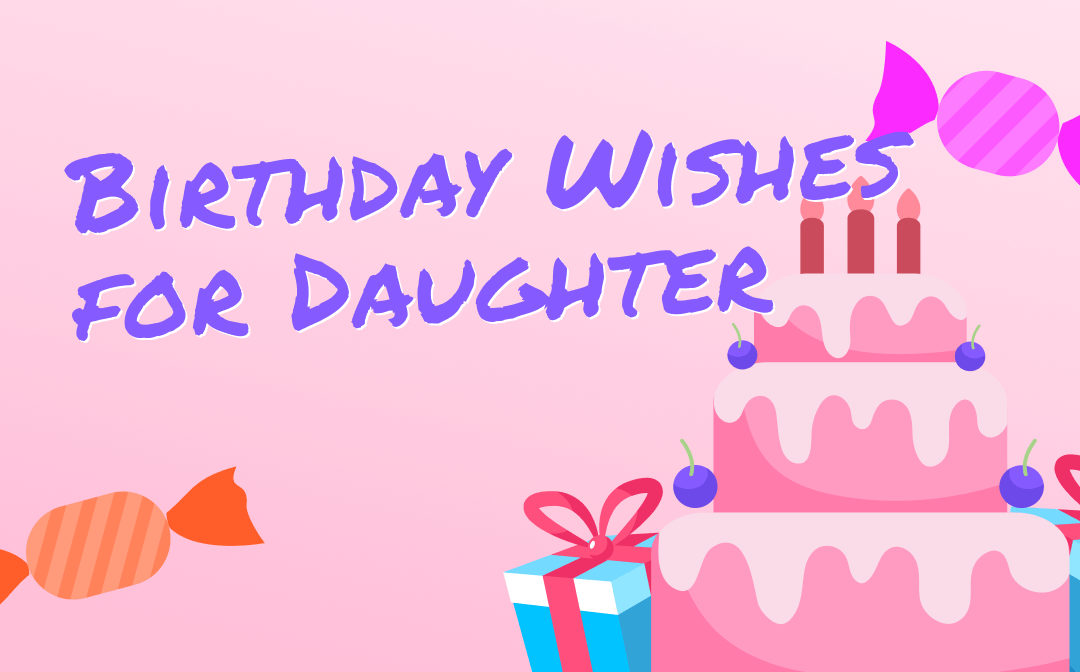 If you need a place to start, we have the 40 best birthday wishes for daughter to make your bond extra special this day. So don't forget to check some unique, fun, and heartfelt ways to get the message across for different relationships. Let's get reading!
10 Unique Birthday Wishes for Daughter
Everyone wants to wish their loved ones in the most happening manner but fails to express their feelings and emotions with the right words. Here's a list of some unique birthday wishes for daughters to help you express better and make your daughter's day. Let's look.
1. Witnessing you grow into a responsible young lady is all I could have asked for. Happy Birthday Precious, my soul, my rock, my Heartbeat!
2. You shine the brightest than any star in the sky. It is a pleasure watching you soar high and achieve all your dreams. Happy Birthday, Birdie!
3. Happy Birthday, my One and Only! When I look at you, I see hope for the future. You are truly a remarkable and loving soul. Stay blessed, sweets!
4. You have made me a better person; your birth was indeed a rebirth for me. Thank you for choosing me as your Mom! Happy Birthday, my Sunshine!
5. To the girl who makes everything sweeter, prettier, and happier. My life became so much brighter and more prosperous the moment you entered it. Happy birthday to my daughter, my Heartbeat!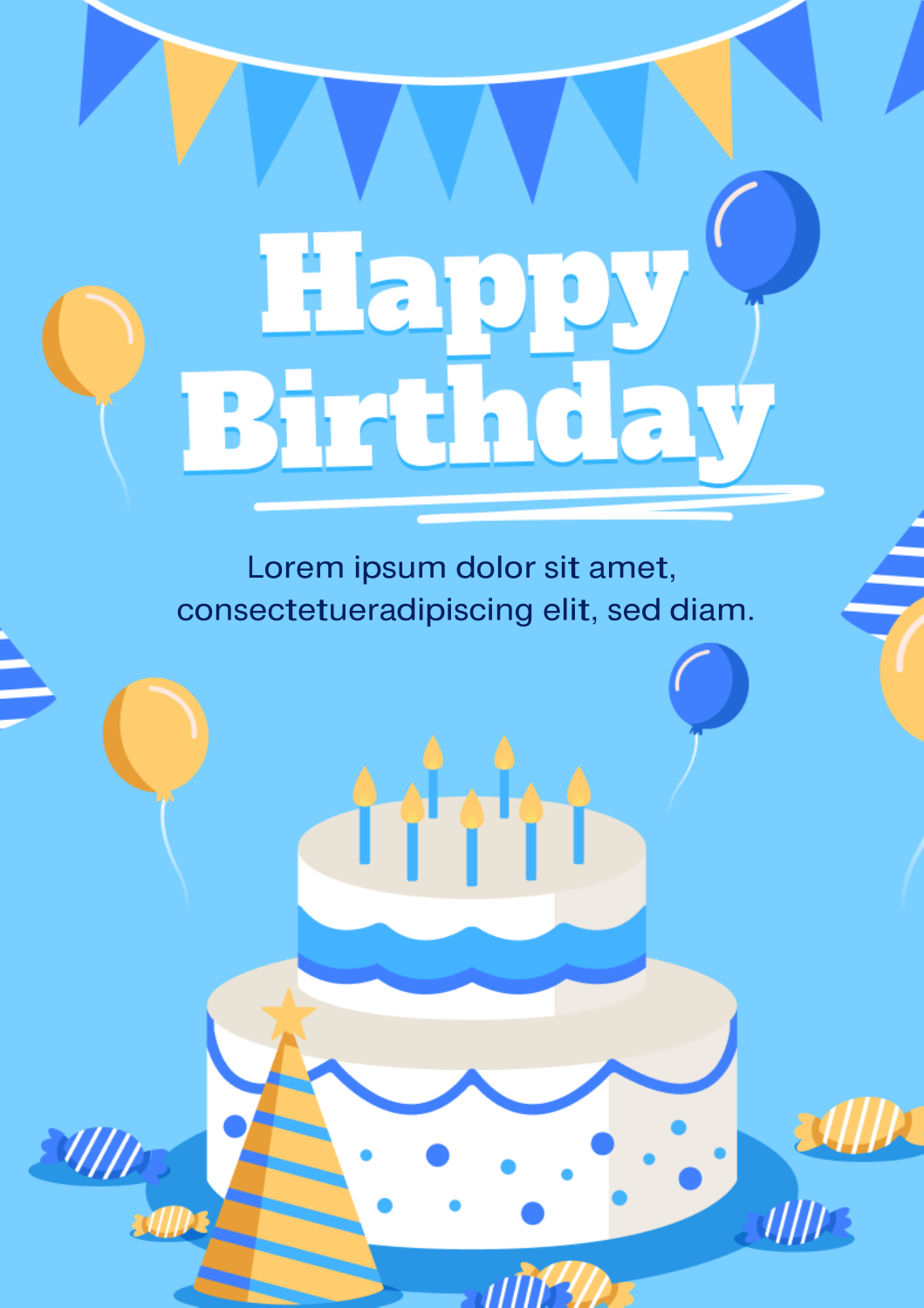 Download the Above Birthday Wishes for Daughter Template Card for Free >>
6. As you grow into adulthood, never lose your sense of wonder. The path ahead holds endless possibilities, opportunities, and forks, but I'll be cheering you through it all — Happy Birthday to my favorite girl.
7. My beautiful and lovely, mighty Princess. You have so many facets I continue to admire year after year - you are a passionate worker, a curious thinker, a loyal friend, and above all, an open heart! Happy Birthday, my sweetest Munchkin!
8. Cheers to one more trip around the sun! I hope the next one sees you go even further and delve deeper to become wiser. Happy Birthday, Queen!
9. Happy birthday to the best daughter in the universe. Nothing comes close to my love for you! Happy Birthday, my sweet li'l munchkin.
10. Happy Birthday, Goldie! The world is waiting for you to step forward and grab it by the horns. Enjoy your day to the fullest, my dearest.
You can choose any of the birthday quotes for your daughter or write down personalized and customized greetings with SwifDoo PDF.
15 Heart Touching Birthday Wishes for Daughter from Dad
Finding the best, shortest, and cutest ways to say Happy Birthday to your daughter can never be easy. But we are here with the best birthday quotes for daughters to express in the most heartfelt manner. Let's check them out!
1. Happy birthday to my dearest daughter! With love from Dad!
2. You are my biggest inspiration, my darling daughter! May you forever sparkle and twinkle like the star you are, my Rockstar!
3. Wishing my cutie pie a fabulous birthday! Having you as a child made me realize how beautiful life can be. Have the best day, week, year, and life!
4. May the good Lord grant all that your heart desires. Happy birthday to my daughter.
5. A heart-touching daughter like you truly is the greatest gift of all. Happy birthday Sweety-pie!
6. Happy Birthday to my greatest dream come true! Enjoy the day to the fullest, Daddy's darling daughter.
7. Today is your birthday - the biggest blessing we could ever receive. Love you so much, Angel!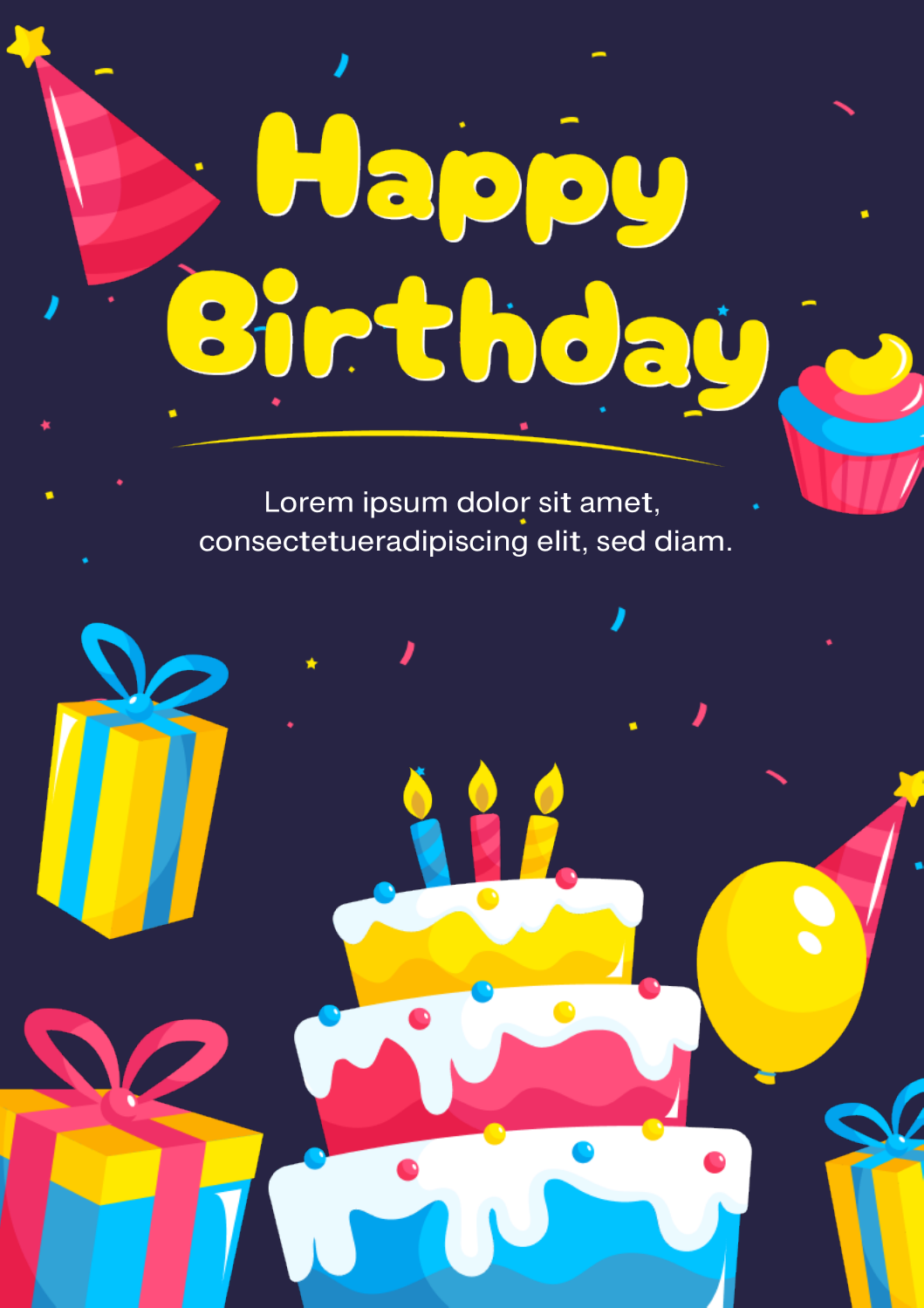 Access the Happy Birthday Greeting Template >>
8. May God continue to keep you blessed, happy, and healthy always. Happy birthday, daughter!
9. Never stop being yourself because you are the coolest person I know. Happy Birthday, Baby Girl!
10. Thank you for being an amazing and wonderful daughter. My heart beats for you! Happy Birthday, Vanilla!
11. It is my prayer that blessings shower down on you today. Happy Birthday, Honey!
12. I marvel at your confidence and desire to make the world a better place. Happy Birthday my Boss Baby!
13. A beautiful daughter like you genuinely is the greatest blessing. You are my pride! Happy Birthday my Princess!
14. I hope this birthday brings you all of life's joys and happiness because you are more than deserving. Happy Birthday, Li'l One!
15. Happy Birthday to my fierce, smart, and funny young lady! Much love to my Toughie Chica!
You can use these greetings or design your own birthday wishes for daughters with SwifDoo PDF using the templates provided by the program and can even change the font in the PDF template according to your needs.
15 Heart-touching Birthday Wishes for Daughter from Mother
Can there be fun, sweet, and unique ways to say, Happy Birthday daughter? Probably, yes! And we have already found out the best ones for you. Keep reading as we have compiled the 15 best happy birthday wishes for daughters from mothers to make your work easier. Have a look!
1. It's time for celebrations; it's my Princess' Birthday! May God bless and keep you always, and may all your wishes come true on this special day!
2. Wishing my forever Queenie and mini-me a beautiful birthday!
3. Wishing you the best birthday, my Babydoll. I love you more than you could ever know, my Honey Bun!
4. Happy Birthday from your biggest supporter. Have the most fun-filled, happiest, and fabulous birthday ever, my Munchkin!
5. My inspiring little lady is turning another year older today! Sending all my love to you today and always. Happy Birthday my Energizer Bunny!
6. May your every day be filled with smiles, laughter, love, and sunshine. Happy Birthday to my daughter!
7. Happy cake day, my sweet girl. Hugs and kisses for you today and forever. Happy Birthday, Mama's Angel!
8. It is your birthday, but you are a gift to me. Happy Birthday, Sunshine!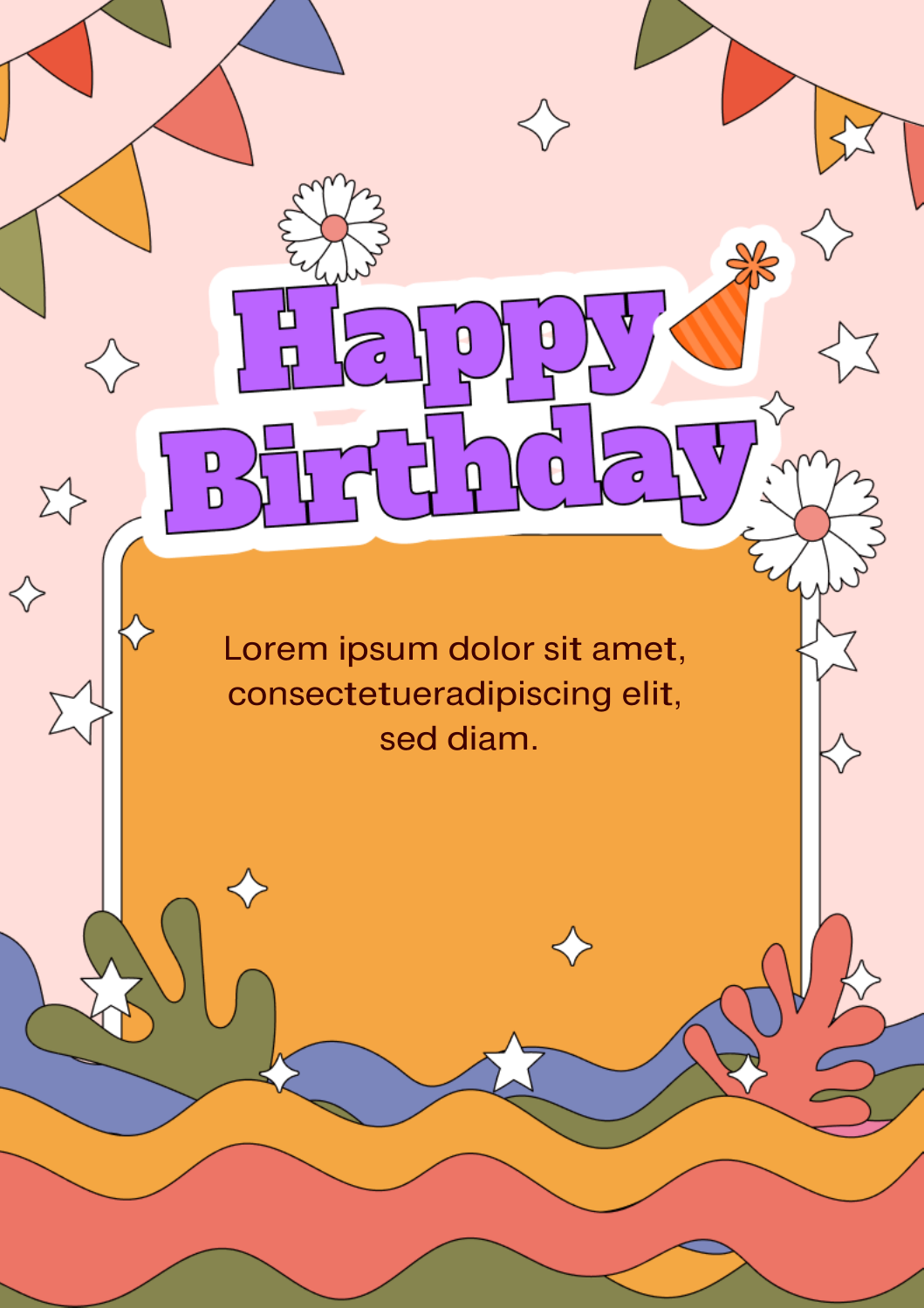 Free Download the Birthday Wishes for Daughter Card >>
9. Thank you for being my best daughter, best friend, and partner in crime. Other parents must be jealous! Happy Birthday my darling Buddy!
10. You are my pride and joy who never stops astounding me! Wishing you the happiest birthday, my Rockstar!
11. God blessed me with the greatest gift I could ever ask for: YOU! May all your ambitions and dreams come true. Happy Birthday, daughter!
12. I'll never forget the first time I held you. You were so tiny and cute. Happy Birthday, my favorite Cookie!
13. Happy Birthday to my forever built-in best friend, my Superstar!
14. Cheers to another lovely, happy, healthy, and prosperous year! Happy Birthday my Sugar Plum!
15. Happy Birthday from your #1 fan - your MOM! Love you, my sweet girl!
Now use birthday quotes for your daughter or write your greetings with SwifDoo PDF and adjust the text size in PDF trouble-free with the program.
How to Edit Birthday Wishes for Daughter Template with SwifDoo PDF
Writing unique and customized birthday wishes for daughters is much easier with SwifDoo PDF. The program has built-in templates to write your best-thought birthday message to your daughter and make her day full of fun and happiness. SwifDoo PDF also helps you create, edit, merge, crop, and split PDF files to organize and manage them neatly. You can add/edit images in PDF or add a PDF background for an enhanced viewing experience.
Check the process to use SwifDoo PDF to edit birthday wish cards and write your birthday quotes for your daughter.
Step 1: Launch SwifDoo and open a PDF document (pre-existing birthday card);
Step 2: Choose Edit to enter the edit mode and select an edit mode: Edit All, Edit Text, or Edit Image;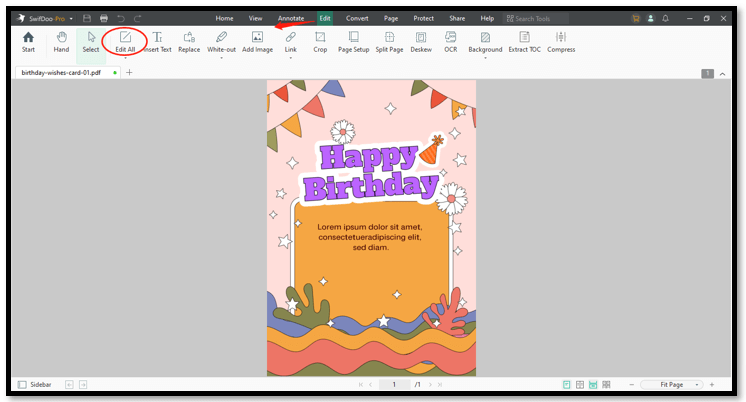 Step 3: Modify the PDF text and change the font alignment or color. Then add photos to the file;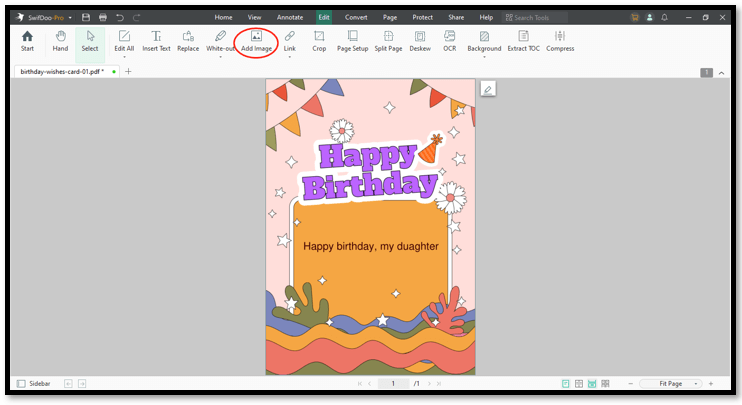 Step 4: Hold the Ctrl+S keys and tap Save (top-left) to save the changes to the PDF.