Introduction:
Birthdays are indeed special for everyone and the best time of the year to appreciate and acknowledge the presence of your close ones. But at times, you have a lot to express but fall short of the perfect words that could help you convey your feelings and emotions better. So if your boyfriend's birthday is nearing, we have the perfect birthday wishes for boyfriend to help you out!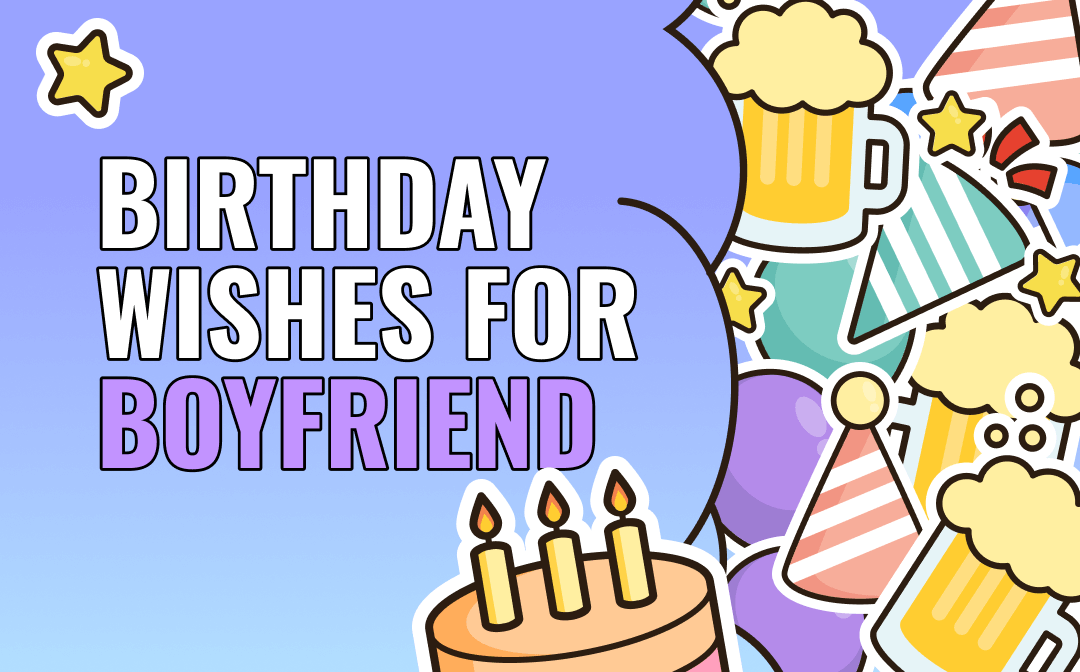 Let us help you find some of the top Happy Birthday wishes for boyfriend to make your most special person's day extra special. You can either use them directly or customize them for a more personalized greeting. Make a card and take our tips to make your boyfriend's birthday memorable with minimum effort!
10 Romantic Birthday Wishes for Boyfriend
Finding the best happy birthday wishes for boyfriend can be effortful and time-consuming. But our list helps you with the ten best romantic birthday wishes to make him jump joyfully. Check the list right away.
1. Ever since I have seen you, life has been so enjoyable. You are a fantastic person, my Love. I love you most and wish you many more fruitful years ahead.
2. On this birthday, I just want to tell you how much I love you and how blessed I am to have you in my life. Every day with you is adventurous, and your presence alone fills my life with happiness.
3. You are the only love of my life. Whenever we are apart, I always crave to be with you. You make me feel like I live in a beautiful dream every day. When we are together, it feels as if the world starts spinning again. I love you truly, madly, and deeply and will forever be with you. Happy birthday my Darling!
4. This year is yours! Success, happiness, and good health are yours this year and in years to come. Turning a year older is a big deal, and I'm so happy to enjoy this journey with you as you grow up, now and for years to come.
5. You are my partner, soul mate, and most trusted friend. I wish you the best and pray all your hopes and dreams come true.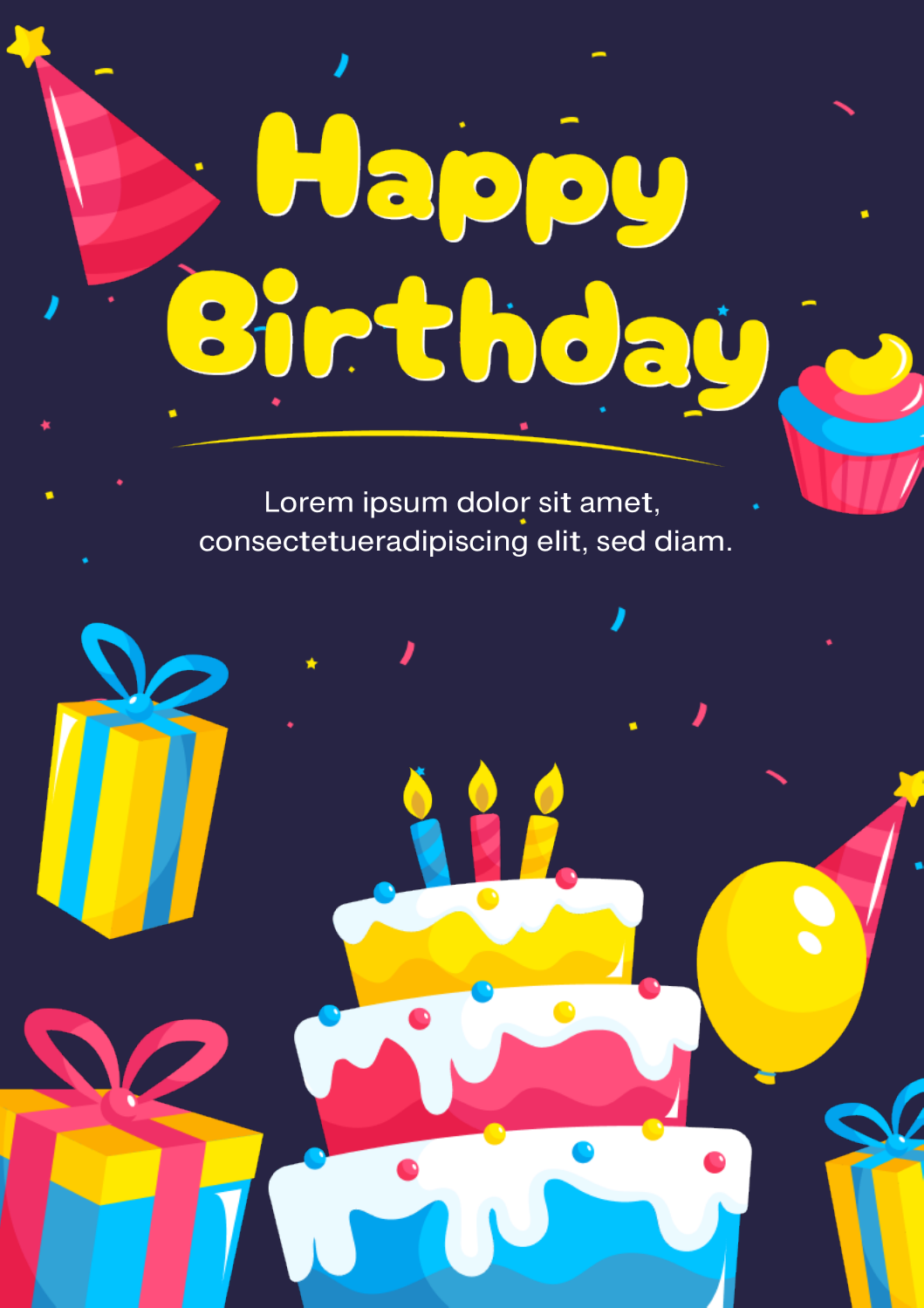 Get the Birthday Wishes Card for Free >>
6. Let our deep love bless us with so much warmth that cold and loneliness escape easily. I'm always there with you to cherish and support you in all you do. Happy Birthday Sweetheart! Stay Blessed!
7. Wishing you a birthday that is bounding with joy and excitement. I hope to be there with you to celebrate it in the most memorable way. Enjoy your day, Darling!
8. You have absolutely no idea how much happiness you brought into my life. In my heart - that's where you are today and will always be. For me, every hour spent with you is "Happy Hour!"
9. Happy Birthday my Love! The one who brings immense joy to my life! Sending you all the hugs and kisses!
10. I'm sending you an ocean of love and a garden of happiness. May this year be as beautiful as your soul. Enjoy the day, and put your happy face on.
You can edit the heart touching birthday wishes for boyfriend with SwifDoo PDF and change the text in PDF hassle-free. Instead, you can also use the templates provided by the software to make the most of your boyfriend's birthday.
10 Short Birthday Wishes for Boyfriend
If you are looking for some short birthday wishes for boyfriend, here's our comprehensive list to get you sorted. Have a look to find the coolest ones.
1. You are everything I ever wanted in my soulmate. Happy Birthday my Sweetheart!
2. You are proof that perfect men exist! Happy Birthday my ideal man!
3. Happy Birthday to the most special person on this planet!
4. Happy Birthday, Honey! I hope this is your best year yet.
5. I hope you have an amazing day, my Sweet man! Happy Birthday!
Free Download the Birthday Wishes Card Template for Your Boyfriend>>
6. I fall in love with you all over again every single day! Happy Birthday my Sweet man!
7. Happy Birthday from the love of your life. Every year just gets better and better with you.
8. I am lucky to have the most thoughtful, caring, and handsome man as my boyfriend! Happy Birthday to my favorite person!
9. I am thankful for every moment we spend together. You are a gift from Heaven. Happy Birthday, my love!
10. Happy Birthday to the man of my dreams. I hope your birthday is filled with happiness and fun!
Besides these short birthday wishes for boyfriend, you can even write down your own birthday wishes with SwifDoo PDF or use the app's templates and print PDF in color to make your boyfriend's birthday worth a celebration.
10 Emotional Birthday Wishes for Boyfriend in Long Distance Relationship
Long distance birthday wishes for boyfriend work best when you are far away from your boyfriend and still want to make it memorable with the perfect choice of words to express your emotions. Let's look at some of them to help you communicate better.
1. I love you the way night loves the moon. Though you are far yet so near, I'll be forever grateful to have you as the center of my universe, my Love. Happy Birthday!
2. I feel so blessed to have you and call you my own. Undoubtedly, the best thing that ever happened to me. And your birthday is one such occasion where I get to express my heart about how much I love you! Happy Birthday, Bae!
3. May this special day of yours fulfill all your dreams, and I wish they receive wings to attain greater heights. Happy Birthday!
4. A wonderful and handsome boyfriend like you deserves nothing but the best of all birthday wishes, surprises, gifts, and my love, this day and forever. Happy Birthday Sweetheart!
5. I wish I were there with you to cover your face with kisses. Happy Birthday precious! Enjoy your day and party hard!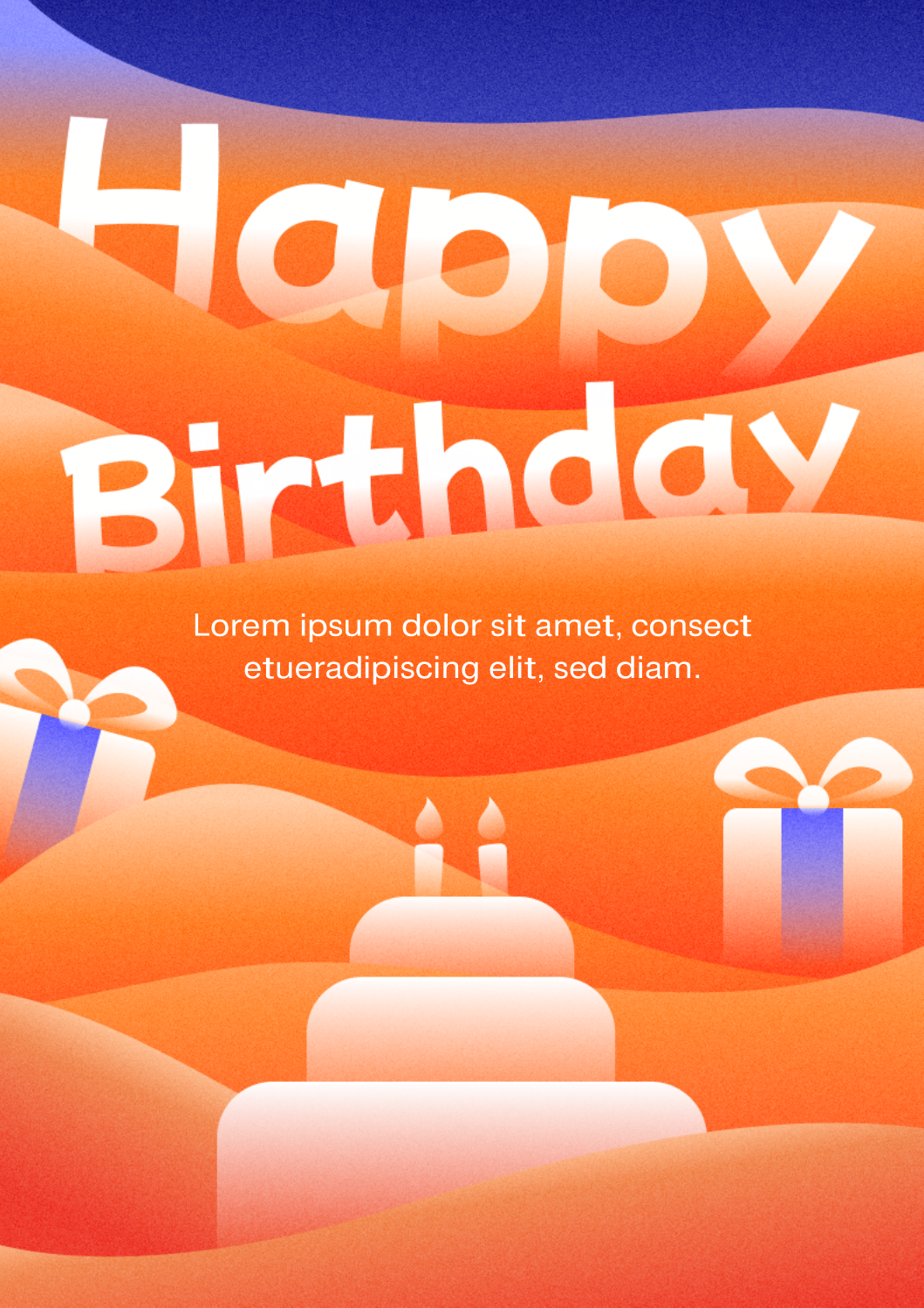 Access the Birthday Card Template Card Right Now >>
6. One more candle has added up today, increasing the light emitted from them. Keep spreading joy and happiness all around. Happy Birthday Cutie Pie!
7. There are no words that can express my love for you. I'm so incredibly thankful to you! Happy Birthday my Man! Kisses and Hugs!
8. I want to spoil you with millions of virtual kisses as today is your special day, and you were born to enter my life. Have a fantastic Birthday, Love!
9. A big thank you for always putting up with my mood swings and temper tantrums. Come back soon to celebrate the next birthday with me. Happy Birthday Sweetheart!
10. Lost in the night, wish you were near. On your next birthday, I want to be in your arms. Have a fantastic birthday, my Love!
These heart touching distance birthday wishes for boyfriend will surely make his day. But if you have your own plans feel free to design birthday wishes with SwifDoo PDF and change PDF text color trouble-free.
5 Funny Birthday Wishes for Boyfriend
Birthday wishes need not always be emotional and romantic. At times, funny birthday wishes for boyfriend also make up the most memorable ones to have a hearty laugh. Check our list of 5 such funny wishes for your special person.
1. Out of all my Boyfriends, you are by far my favorite! Happy Birthday, Bae!
2. You are aging like fine wine and appear more handsome each day, my love. But then my eyesight is also getting worse with age. Happy Birthday, Hottie!
3. As you get older, my love, so do your jokes! But thank God you have a funny girlfriend to make up for them! Happy Birthday, Love!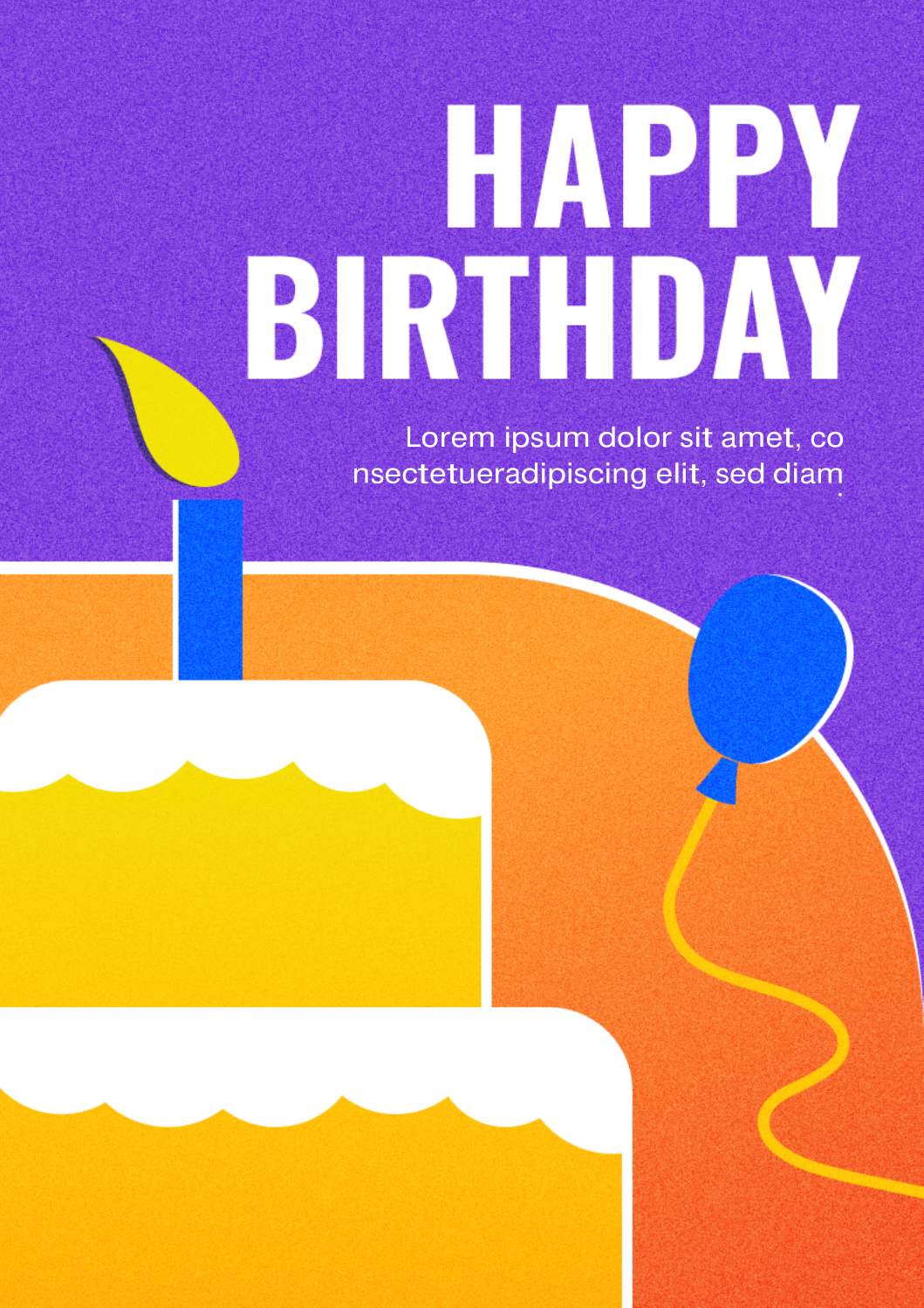 Download the Birthday Wish Card >>
4. I wish all your birthday wishes come true except the illegal ones. Have a great day, Babe!
5. Happy Birthday to someone who shares my weird personality: MY BOYFRIEND! We are lucky we found each other.
So besides using these funny birthday wishes for boyfriend, you can also customize, design and edit birthday wishes with SwifDoo PDF in a hassle-free and effortless manner. If you are looking for more happy wishes for your boyfriend, the article below can help you access more birthday wishes for your loved one: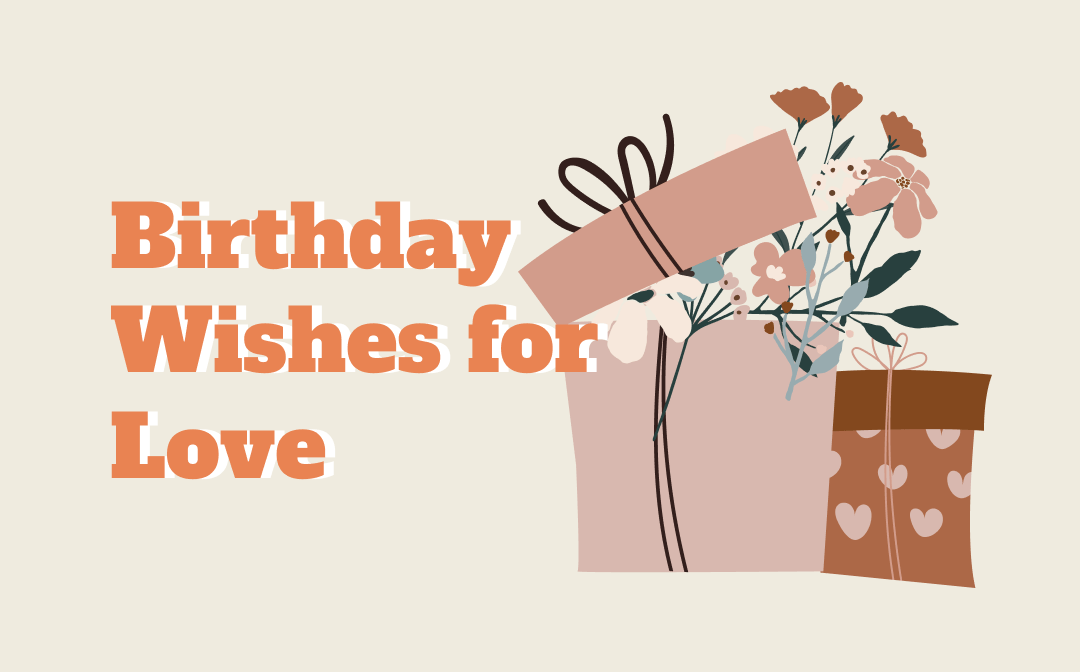 Birthday Wishes for Love: 40 Messages to Wish Your Lover Happy
Looking for messages to wish your loved one a happy birthday? Find the 40 best birthday wishes for lover to make her/his day.
READ MORE >
Last Word
Everyone is worthy of love, and what's better than expressing their presence in your life on their special day? So these were some of the best birthday wishes for boyfriend. We have listed the top 35 birthday wishes in a few chosen categories to help you make your boyfriend's birthday as special as he is.
Though these are some effortless and emotional birthday wishes for boyfriend, you can also create unique and customized wishes with SwifDoo PDF. Once done, you can change text into PDF, change PDF text color, print the PDF, and do much more with the software.