Do you hear the term "OCR" a lot but don't know what it actually is? Or do you roughly guess what it is but don't quite understand its meaning? This article is here to give you a full explanation, in clear and straightforward expression.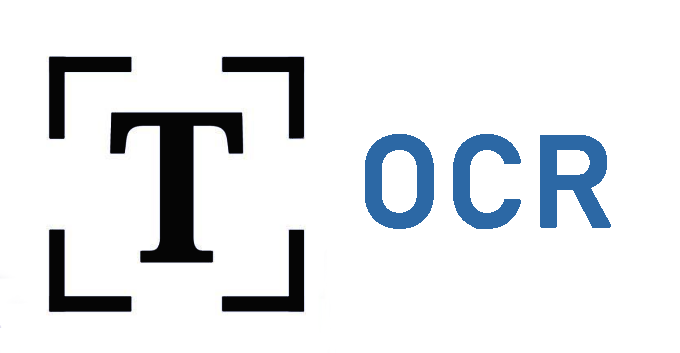 What Is OCR?
OCR has its full form "Optical Character Recognition". As the name implies, it is a technology for text and number recognition in images and scanned documents, including handwritten text. It helps convert images or scans to editable files.
Today the OCR technology can also recognize words or marks intelligently. OCR works by storing font and text image patterns and pattern-matching algorithms.
OCR technology is always integrated into software to use in business. OCR software scans passport documents, invoices, bank statements, or other documents for data entry or conversion. It saves you from typing data or text manually.
What Is OCR Used for?
Some of OCR use cases are as follows:
Scan and convert printed documents to edit the content in word processors, spreadsheet programs or other software.
Search engine bot recognizes text in a picture with OCR to rank websites.
Extract data from PDF forms and make the forms fillable.
Translating text within an image using a camera or scanner.
Which OCR Software Out There?
OCR software allows you to do OCR on a document, making the document editable or converting it to an editable file format. It's also called OCR tool, OCR scanner or converter. There are some best OCR software programs to employ.
FreeOCR (Windows): free OCR software and document scanner to OCR images and PDFs.
(a9t9) Free OCR Software (Windows): free and open-source OCR software to convert scanned documents, PDFs, and digital images to text or Word files.
SwifDoo PDF (Windows): software to OCR convert PDF to Word, Excel, TXT, and other searchable and editable files.
Evenote (Mac): OCR scan documents and photos to make your notes searchable.
Microsoft Word (Windows and Mac): convert PDF to Word with OCR.
OCR2Edit (online free)
Google Docs (online free)
Adobe Scan (iOS & Android)
How to OCR a PDF
The above list of OCR tools all enable you to OCR PDFs. With a word processor like Microsoft Word or Google Docs, you only need to open a PDF in the software, and the built-in OCR engine will automatically turn the PDF into text. You can then save the file as a Word or Google Doc file.
To learn how to OCR a PDF, you can also turn to a dedicated PDF software. Launch SwifDoo PDF, drag and drop your scanned PDF into the software to open it, click "Edit", choose the "OCR" tool, select the document language and change other settings as you like, then start to perform OCR on the PDF. Or, click "Convert" > "PDF to Word", enable OCR in the settings to convert PDF to Word with the software.