Writing an effective letter of recommendation is a matter of pride and may sound simple, but often it is challenging to write a terrific one. But no matter how you feel for your candidate, it is useless if you cannot put your words in proper order or fail to express them in a standard format.
However, you can take the essential guidance from a letter of recommendation template to edit it according to your needs. Since such letters are candidate-specific, you cannot generalize them to each person. Such templates also guide you to tailor-make your recommendation letters according to your specifications.
In this article, we have listed everything about a letter of recommendation.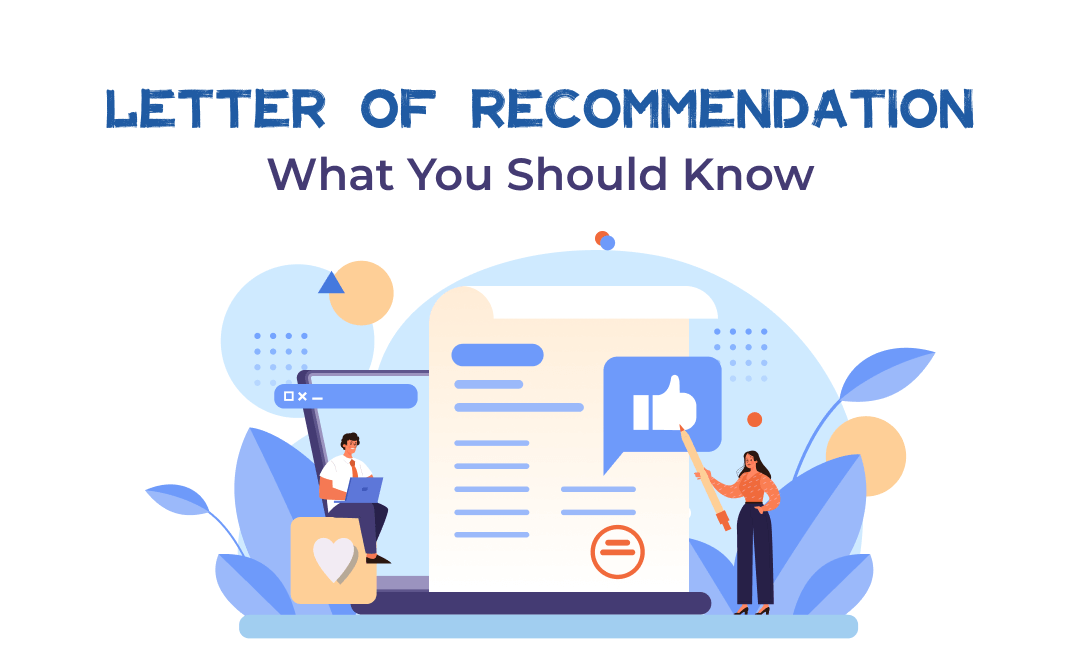 Key Inclusions of a Letter of Recommendation
Some must-haves for a reference letter include:
Date
Recipient's name, address, and title
A formal greeting/salutation
Introduction
Overview of the candidate's attributes
Recommendation
Personal anecdote/ example
Closing statement
Contact information
Signature with professional title
What Are the Different Types of Letters of Recommendation?
The various forms of letter of recommendation include:
1. Academic letters of recommendation:
Generally, such letters are written for students seeking admission to academic programs. Some scenarios may include:
Scholarship/grant
Internship/fellowship
Graduate, medical, or law school
Honors program within the college
Admission to an undergraduate program
2. Professional letters of recommendation:
When the employees are searching for suitable jobs, they seek the help of their former employers and mentors to write such letters. Here the entire focus is on the employee's professional performance.
3. Home rental referrals:
These cases are not common, but the current (new) landlords may sometimes ask you to present one before renting you his space. Here your previous landlord must write down his experience with you as a tenant. He can mention some points, such as your promptness in paying rent and how you took care of his property, which enables you to build a positive relationship with him.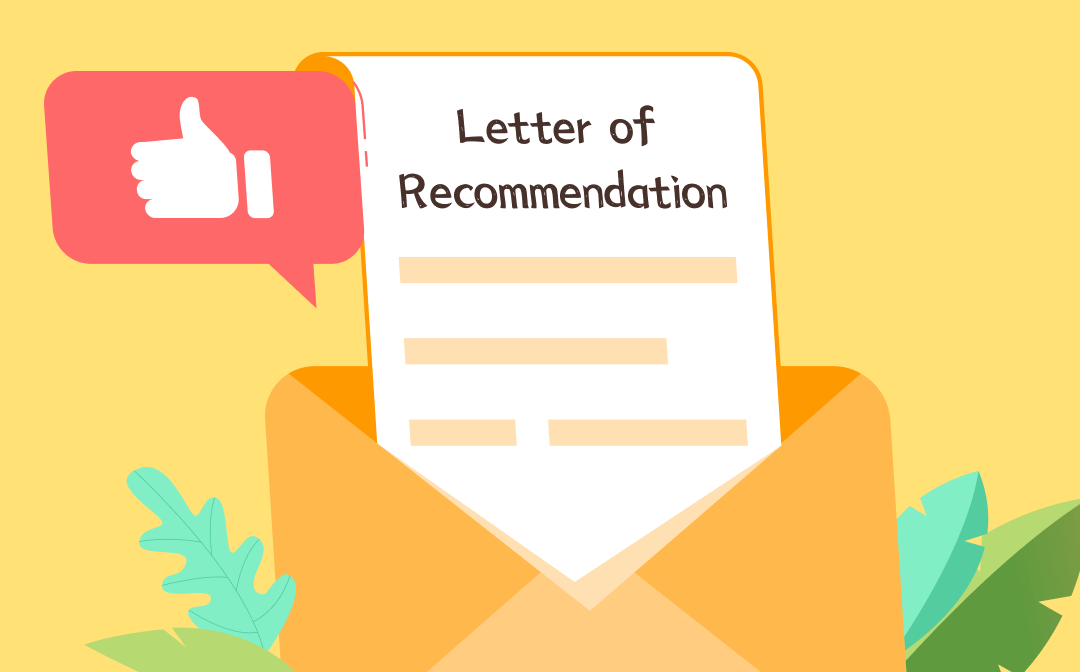 Letter of Recommendation: Know All the Tips and Guide to Write One
Are you looking for quick help in writing a letter of recommendation? We have some letter of recommendation template ideas to help you write it.
READ MORE >
Letter of Recommendation Template: Designs and Styles
A letter of recommendation template helps you choose the suitable format for providing the correct information and building a positive image of your candidate. Your preferred format also affects the candidate's impression of the recipient.
Such templates are readily available to assist you with the font style, size, and type. For example, if you are new to writing such letters and are clueless about where to start, you can resort to such templates for a quick start. You can either edit or tailor-make your recommendation letters with the help of these templates. They are readily available online.
Some of the websites that can help you with the download process of such templates are:
Coursera
Better team
Teachers pay teachers
Blog word vice
A letter of recommendation template is generally in PDF format. Though you can easily download one from any of the websites mentioned above, you must need a PDF tool to access these documents on your device. For example, SwifDoo PDF Reader helps you open and read the PDF templates for quicker access.
SwifDoo PDF also assists you in compressing, cropping, and merging multiple PDF files retaining their font, format, and quality. You can even edit these PDF templates and sign them electronically to submit them on the go.
Essential Tips for Candidates Requiring a Letter of Recommendation
Your resource person can write an effective recommendation letter only once you provide the necessary and relevant details to him. In addition, you must be thorough with your intentions and needs and convey them to your resource person before the due date.
You can follow the below given essential tips to be prepared beforehand.
Ask your trustworthy resource person to write a recommendation letter for you.
You must have cordial, professional relations with this resource person.
Provide the necessary documents well in time:
A summary of your relevant document- course details, project grades, reference papers
Your resume copy
A copy of your job requirements
A cover letter
You must request a meeting with your resource person.
Be clear about what you need.
Tips for Writing a Powerful Letter of Recommendation for the Resource Person
Following some fruitful tips is always essential to draft an ideal recommendation letter. You can follow the below-given directions while drafting a letter of recommendation for your candidate:
Research well
Go through the job posting carefully
Read the candidate's resume thoroughly
Remember to introduce yourself
Be specific with your content
Introduce your relationship with the candidate
You must be positive and confident to vouch for your candidate
Your recommendation must hold grounds for relevance
Highlight the candidate's strengths and potential
Quantify in metrics the impact of a candidate's performance
Must be written in a professional yet friendly manner
Include specific anecdotes and statistics
It should always be tailor-made
Follow the standard writing instructions carefully before drafting one
Don't forget to proofread for grammar and spell check
Wrapping Up
You can quickly write a letter of recommendation when you know your candidate's complete details and requirements. In addition, you must be well prepared with your candidate's traits, skills, potential, and performance index before writing a recommendation letter.
But at times, knowing the details alone isn't enough, especially when you must draft such letters in a standard format for a professional appeal. Here, you can take the help and guidance from a letter of recommendation template.
We have also provided the necessary tips that can be followed by both candidates and the resource person to be careful from their ends. But be careful while drafting such letters, as you must always customize them for each candidate depending upon his requirements. For example, you cannot fit every candidate in the same format.