Bethesda has always been a giant in the gaming industry. It surely has mastered the needs of gamers ahead of its time with constant updates in its games to keep them glued to their gaming consoles.
Being a proud father of numerous action RPG games in its kitty, Bethesda is rocking the gaming industry with the still popular dedecade-old name, Skyrim.
The game aesthetics give Skyrim a whole new vibe even in 2022. With the engaging combats and the never-ending quests, Skyrim is successfully hitting the gaming chartbusters even after a decade of its release.
Now if you are wondering about the hype of Skyrim, you should play it once to indulge in the epic graphics, excellent soundtracks, engaging story, and not to forget the excellent writing and voice acting. The game is no less than praise.
Unlike the other action RPG games, the Skyrim logo (dragon theme) is attractive enough for Skyrim to magnetize the ardent game streamers across the globe.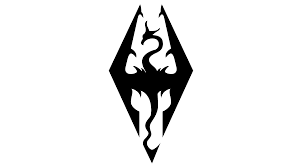 The Elder Scrolls Games: A Gaming League
Bethesda's works have always spoken for themselves and the craze of its RPG video games is no less. Ruling since 1994, The Elder Scrolls Games have hooked the potential gamers to keep coming to their RPG games.
Though there is no specific order to play them. The players can start from any season for an all-new gaming story to explore.
The Elder Scrolls Games is a host of series of fantasy genres including:
The Elder Scrolls: Arena: 1994
The Elder Scrolls II: Daggerfall: 1996
An Elder Scrolls Legend: Battlespire: 1997
The Elder Scrolls Adventures: Redguard: 1998
The Elder Scrolls III: Morrowind: 2002
The Elder Scrolls Travels (Stormhold, Dawnstar, Shadowkey)
Stormhold: 2003
Dawnstar: 2004
Shadowkey: 2004
The Elder Scrolls IV: Oblivion: 2006
The Elder Scrolls V: Skyrim: 2011
The Elder Scrolls Online: 2014
The Elder Scrolls: Legends: 2017
The Elder Scrolls: Blades: 2019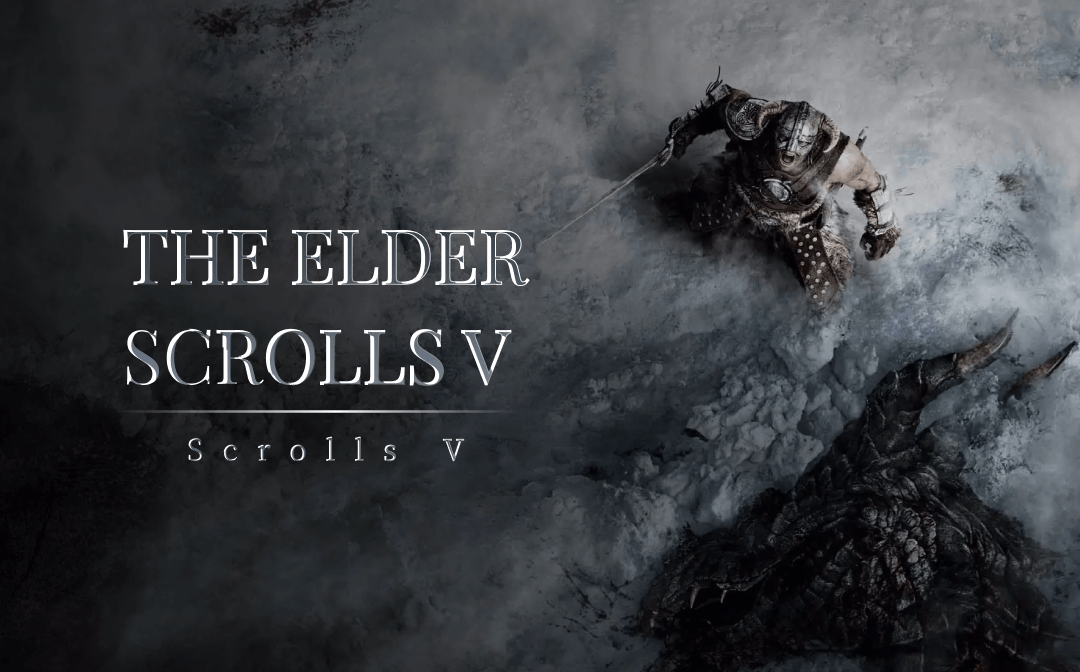 Skyrim: From Launch To Date
The game, The Elder Scrolls V: Skyrim, is a single-player RPG game and has many interesting ways to play. It has been released for 10 years. But even after a decade, the game is still popular. There are approx tens of thousands of mods that are available to be used in the game.
The plot of Skyrim revolves around your character, The Dragonborn, who is blessed to speak the language of Dragons. His main motive is to kill the evil Dragon Lord, Alduin, and oppress the mortals of Tamriel.
Skyrim's release date was originally set to be 11 November 2011. Having an active modding community, it takes over 34 hours for the main quest for Skyrim to complete. While if you are a gamer and want to explore Skyrim further, it manages to book your 232 hours roughly for the entire game to complete
It has been over a decade since its release but the growing popularity of Skyrim sees no end. Rather Bethesda has released Skyrim 15 times over 10 different systems including MS Windows, PC, Xbox 360, Nintendo Switch, Alexa, PS 3, PS 4, and PS 5 among many others.
Bethesda also released a Special edition for Skyrim in October 2016 followed by a Skyrim Anniversary Edition in November 2021.
All the decade long Skyrim editions include:
Skyrim: 2011
Skyrim Legendary Edition: 2013
Skyrim Special Edition: 2016
Skyrim (Switch): 2017
Skyrim VR (PSVR): 2017
Skyrim VR (HTC Vive, Oculus Rift): 2018
Skyrim Anniversary Edition: 2021
Skyrim Logo: The Dragon God of Time
The Skyrim logo depicts the Seal of Akatosh symbolizing imperial power. Akatosh is the Dragon God of time. He is the deity of the Divines who has the mission to defend the Empire. It symbolizes that the Tiber Septim was Dragonborn.
The logo has the image of a Dragon with a clear head, long neck, a pair of wings, and a tail.
Skyrim Beginner Tips
If you are a beginner make sure to follow Skyrim tips and tricks for a better and deeper understanding of the game. Skyrim tips for beginners include:
Do not abuse the leveling system
Steal items by moving them to isolated places
Try various combat styles
Get clues from your inventory items
Increase your skills through books
Climb cliffs using horses
Sprint wisely
Prioritize the best equipment
Become a stealth archer
Encounter dragons in open environments
Make use of standing stones
Understand the importance of all potions
Focus on the main plot
Be a picky ragger
Seek to get married at Temple Mara
Explore the Skyrim map well
Do not be greedy
Make wise use of mods for a game-changing experience
Use the fast travel mechanic within limits
Use Dragon shouts for fun
Quicksave frequently before heading to the danger zone
Customize your game plot
Prioritize getting gold
Make the best use of your surroundings
Complete all the possible questlines
Skyrim Anniversary Edition: Celebration of Skyrim's 10th Anniversary!
The Elder Scrolls V: Skyrim anniversary edition is one of the 15 remastered Skyrim editions. Skyrim's anniversary edition is an upgrade and enhancement to the Skyrim Special edition released in October 2016 and all the other 13 variants of Skyrim ever released.
It includes the base version of Skyrim in an addition to three expansions:
Dawnguard
Hearthfire
Dragonborn
Skyrim anniversary edition also includes 74 Creation Club DLCs that you can install anytime to boost your Skyrim game. With the inclusion of 13 modern weapons, the Skyrim anniversary edition also packs in a survival mode and fishing Creation Club for you.
Skyrim release date: 11 November 2021
Developer: Bethesda Game Studios
Genre: Adventure, fighting, shooter RPG video game
Price: $ 49.99
Time duration: 40 hours to 700 hours
Quests: Upwards of 40 quests
Available On:
PC (Windows 10 and 11)
Xbox Series X/S
Xbox One
PS 4
PS 5
Modern Weapons:
Umbra
Light of day
Staff of Sheogorath
Staff of hasedoki
Cleaver of St. Felms
Ruin's edge
Dawnfang and duskfang
Chrysamere
Sunder
Bow of shadows
Trueflame and hopes afire
Bloodthirst
Enhancements:
74 Creation Club content
26 new Creation Club items
Survival mode Creation Club
Fishing content
Ghosts of the tribunal
A dying wish
Saints and seducers content
Rare curios content
New quests
New spells
New locations
New items
3 Skyrim DLC packs
Load time upgrades
Free next-gen graphics on PS5, Xbox Series X/S
Skyrim Potion Recipes
Skyrim potion recipes aid the Dragonborn to buff themselves for any condition and scenario. The mixtures of these ingredients combined have various positive effects to guard the Dragonborn in different situations.
The best Skyrim potion recipes include:
Dwarven Oil, Fire Salts/ Moon Sugar, and Snowberries:
Restores magicka, resists fire/ frost, and regenerates magicka
Namira's Rot, Garlic, and Slaughterfish Egg:
Resists poison, fortifies stamina, and regenerates health
Slaughterfish Scales, Tundra Cotton, and Thistle Branch:
Fortifies block fortifies two-handed and resists frost
Charred Skeever Hide, Swamp Fungal Pod, and Mudcrab Chitin:
Resists poison, restores stamina, cures disease, and restores health
Vampire Dust, Luna Moth Wing, and Skeever Tail:
Assists invisibility, regenerates health, and fortifies light armor
Snowberries, Blisterwort, and Spriggan Sap:
Fortifies enchanting and fortifies smithing
Giant's Toe, Mora Tapinella, and Scaly Pholiota:
Regenerates stamina, fortifies carry weight, and fortifies illusion
Snowberries, Frost Salts, and Bone meal:
Resists fire, resists frost and fortifies conjuration
Blue Mountain Flower, Rock Warbler Egg, and Wheat:
Fortifies one-handed, restores health, and fortifies health
Ashen Grass Pod, Pine Thrush Egg, and Purple Mountain Flower:
Fortifies lockpicking, fortifies sneak, and restores stamina
Elves Ear, Juniper Berries, and Vampire Dust:
Fortifies Marksman, restores magicka, and regenerates health
Briar Heart, Glow Dust, and Ectoplasm:
Restores magicka, fortifies magicka, and fortifies Mage destruction
Blood on the Ice Skyrim
Blood on the ice Skyrim is one of the side quests available in Skyrim. Located in Windhelm, the capital of Eastmarch, it rewards Necromancer's Amulet Hjerim that is made available to be bought. Windhelm Guard is the quest giver.
It involves the Dragonborn investigating the murders of many young women taking place in Windhelm city.
The investigations can revolve anywhere around:
Mead
Chest
Beds and chairs
Wardrobe
Pots and pans
Small shelf
Altar
How to Get Married in Skyrim
Getting married even in the game has its perks. Being an RPG game, Skyrim allows you to choose and marry a companion as a side quest from over 60 NPCs to boost the stamina of your character and your skills learning speed as well.
If you are interested in knowing about how to get married in Skyrim, you can talk to the priest in Riften at the Temple Mara to know the marriage rituals and process.
Then you will have to purchase an amulet of Mara which can be worn when you speak to your potential companion. Talk it out and sort it out as your potential companion can be found anywhere on the streets of Skyrim map.
If you both agree to settle down with each other then return to the Temple Mara, request the priest for the ceremony, and wait for at least 24 hours.
Skyrim Mods: Level Up Your Game!
Different mods boost your gaming experience and help you level the difficulties and challenges in your existing game. With the help of Nexus and Vortex, you can easily install the various mods to Skyrim.
Though there are various mods available some of the chosen best mods for Skyrim are:
Skyrim Gameplay Mods:
Alternate start: Live another life: Xbox One, PC
Sounds of Skyrim: Civilisation, dungeons, the wilds: PC
Useful alteration: Xbox One, PC
Newmiller's spell books retextures 2: PC
Skyrim Combat Mods:
Better combat AI: Xbox One, PC, PS4
VioLens: A kill move mod: Xbox One, PC, PS4
Voice of madness: A wabbajack shout: PS4
Phenderix: Magic evolved: Xbox One, PC, PS4
Skyrim Quest Mods:
Forgotten city: Xbox One, PC
Moonpath to Elsweyr: Xbox one, PC
Falskaar: Xbox One, PC
Beyond Bruma: Xbox One, PC
Skyrim NPC Mods:
Immersive citizens AI overhaul: Xbox One, PC, PS4
Seriously overstocked and rich merchants: Xbox One, PC, PS4
The Paarthurnax dilemma:Xbox one, PC
Relationship dialogue overhaul: PC
Skyrim Companion Mods:
Dwemer dogs companions: Xbox One, PC
Bear musician: PC
Dovahbit of Caerbannog: Xbox One, PC
Vilja: PC
Skyrim World Mods:
Diverse dragons collection: Xbox One, PC
A quality world map and Solstheim map: Xbox One, PC
Open cities Skyrim: Xbox One, PC
Castle Volkihar redux: Xbox One, PC, PS4
Skyrim Map: Unlock the Locations, Treasures, and Quests!
Skyrim map helps you guide the directions in the wild to unfold the mysteries, locations, and quests in your playthrough. Many locations are already marked on the map to help you assist with the treasures. Be careful as they are the Standing Stones to your game winnings.
Skyrim Crafting Guide: Enchanting, Smithing, and Alchemy!
Skyrim crafting guide helps you reach level 100 by maximizing your skills of enchanting, smithing, and alchemy.
Creates a set of armor to use Skyrim's even the highest level spells infinitely
Upgrades and improves the armor to fortify the defense and tackle even the stronger enemies
Opens up many possibilities including the chance to potion-making loop and enchanting to earn an enormous amount of money
Skyrim Race Guide
Skyrim race guide includes a total of 10 playable races, each one having its abilities and unique powers.
Altmer (High Elf): Regenerates character's magicka
Argonian: Regenerates health
Bosmer (Wood Elf): Commands animal
Breton: Absorbs magicka from incoming spells
Dummer (Dark Elf): Surrounds the character in fire
Imperial: Calms nearby people
khajiit: Improves night vision
Nord: Frightens nearby enemies
Orsimer (Orc): Halfens the done damage and doubles the physical damage
Redguard: Regenerates stamina
Skyrim Enchanting Guide
Skyrim enchanting guide helps you enhance your armor and weapons in the game. It gears up the character powerfully by enhancing the right skills. The Mage Stone plays a major role in Skyrim enchanting.
To reach the level 100 of Master Enchanter Skill, you need to:
Disenchant the found enchanted items
Enchant items
Recharge enchanted items with soul gems
Skyrim Guide Book
Bethesda's Skyrim is not an easy game to play. With the rise in the difficulty levels, you need to take help from the Skyrim guide book to get hints to move forward. Skyrim tips and tricks make it a lot easier to conquer your enemies, unlock quests, use mods, craft your gameplay and redesign your character.
There are uncountable tips and tricks to play the Skyrim game. With the help of the Skyrim guide book, you can easily unfold the unlimited quest mods, DLC mods, and many other mods even including the use of modern weapons.
The players can even exchange their playing experience from PDFdrive.com and Archive.org. There are many useful PDF files to download about these games. Many websites are making your game streaming equally fun by providing you with the needed PDFs.
The players often use PDF software, such as SwifDoo PDF Reader or Soda PDF software to have open access to their PDF files. Even you can use PDF software to read or merge these tips, tricks, and walkthroughs.
With SwifDoo PDF Reader you can open, read and customize your PDFs according to your needs to access them anytime during your playthrough.
Final Words
Skyrim has been one of the most fascinating single-player action RPG games of the decade with Bethesda re-releasing it to cash in on its massive success. Since its release, the charm of Skyrim has never lessened.
Whether you are a beginner or a pro, Skyrim should hit your game screens by now. With the help of the Skyrim guide book and Skyrim tips and tricks, now even the beginners can play like a pro.
Now after the immense popularity of Skyrim, if you are expecting the release date of 'The Elder Scrolls VI', then let us clear to you that it is not hitting your gaming consoles anytime soon.
Till then you can revisit and enjoy the old games of Skyrim with the adventure and thrill of its latest anniversary edition.
If you want to learn more, please stay tuned to our News Center.