Finding a web page containing the information you are interested in is easier, faster, and more accurate with a powerful search engine like Google. The routine action is to fire up your browser, type a phrase into the search box, and walk through the search results.
If you are using a web browser, such as Google Chrome, you may have noticed that the address bar can be used for more than just searching for web pages. Chrome's search box isn't just an address bar; it is a multifunctional tool that you can use to improve your productivity. You may have heard about some of the built-in tools that this address bar includes. Google redirects its browser to Search Google or type a URL of your choice.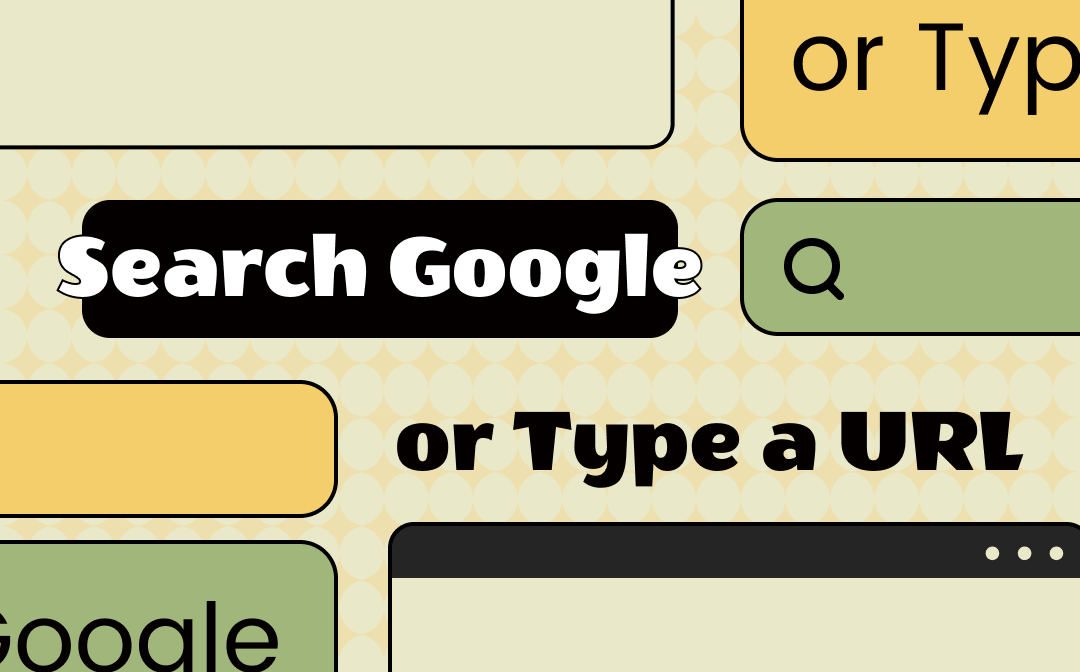 Should You Search Google or Type a URL?
Every time you open a fresh tab in the Chrome browser, a search box or address bar (also known as Omnibox) appears on the Google home page across all devices where you have installed the web browser. You will see "Search Google or type a URL" as the default sentence displaying inside the address bar.
Literally, Search Google or type a URL means that you have got two options to continue using Chrome. In this case, you can either type a keyword of what you want to search into the Omnibox and click Enter to see the search results or enter the specific website's URL for a quick visit.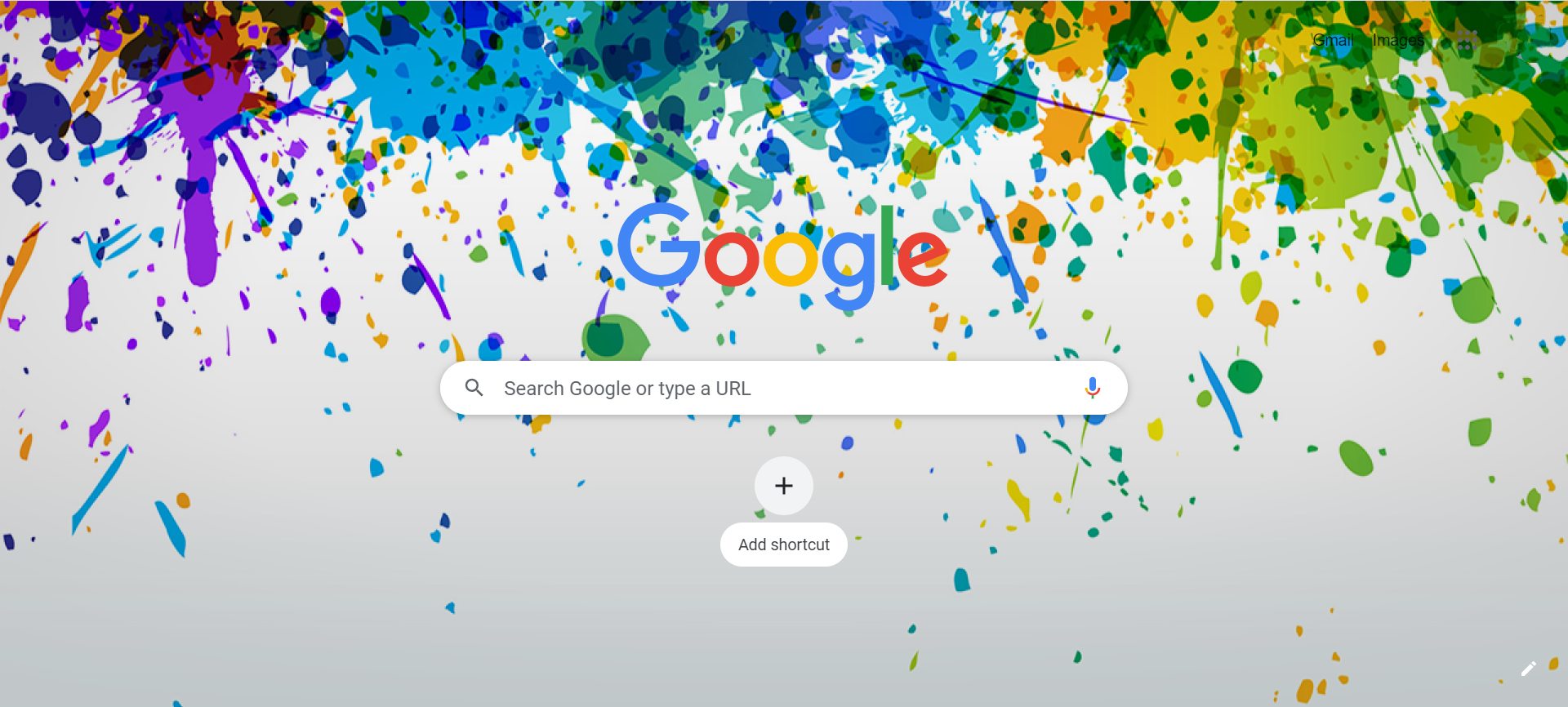 What is an Omnibox?
Omnibox in Google Chrome is an address bar in which you enter the phrase or URLs of the pages to visit. Omnibox is well integrated with the Google search engine, so it allows you to enter keywords to immediately search the resources in the most popular search engine.
The Omnibox has many uses that go beyond typing a URL or searching in Google. With its help, you can perform a lot of tasks, thus shortening the operation time.
Search Google and Type a URL: The Differences
By entering the given phrase in the Chrome Omnibox, you get bold words given as a query in the results. This applies to both the title of the searched page and the short description. Due to the positioning of the page, this is another reason why you should try to include the most important phrases in the address bar, and at the same time as short as possible.
URL is a format for addressing all internet resources. In simpler terms, it is an Internet address through which you reach to specific pages, blogs, portals and even bookmarks.
By typing a URL address in the browser or clicking on it in the form of a link in an article, you are transferred directly to the page or subpage - depending on where it leads.
Omnibox Shortcuts
Before you start getting into more complicated operations, it is worth remembering the simple keyboard shortcut CTRL + L. It will take you instantly to the address bar, while marking the entire entered address, which will allow you to quickly delete the entire content of the Omnibox with the delete button.
You can also quickly copy the link to the page in this way by pressing the CTRL + C key combination.
Using keyboard shortcuts from the Omnibox allows you to work faster and more efficiently. These are many shortcuts you use every day, if you want to see the full list of shortcuts click here.
How to Search for a Specific Word or Phrase in Google
You have probably been in a situation, many times, that when looking for a specific word (e.g., best PDF converters) in the Chrome browser, you received suggestions for various websites, after going to which it turned out that there is so much content that you are not able to find the originally searched phrase at all.
After all, walking through page by page is a waste of time. So, what can be done?
It is worth knowing that the Chrome Omnibox is used to search for information - you do not need to open the page of your favorite search engine, just enter the selected word or phrase in the address bar and press Enter key.
Tips:
When you are looking for a specific word or phrase, but the search results do not return exactly what you want, you can help by entering the searched phrase inside quotation marks.
How to Search a Website in Google
When it comes to searching a website, typing a URL is the quickest way, in our case, for example swifdoo.com, not only on the currently displayed page, but searching for all the subpages that this address contains.
Just add "site:swifdoo.com" (or any domain name you want to search) after your search term and you will get all occurrences of that term in that particular site. The results from the rest of the Search Engine Results Pages (SERP) will be filtered out.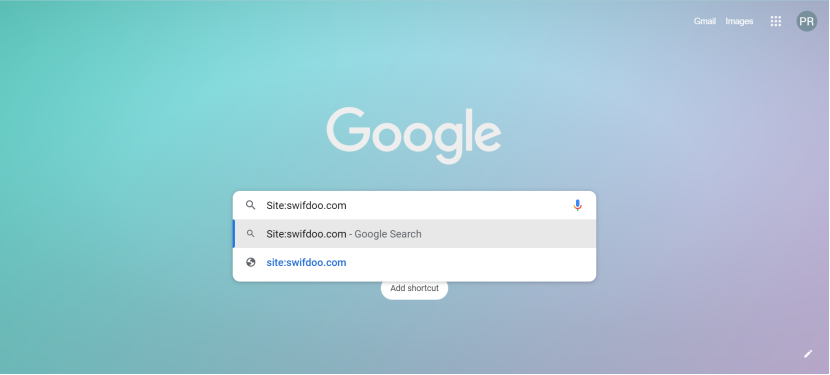 Google Autocomplete Predictions
The phrases that appear in Google autocomplete predictions are based on the popularity of the searched words. The auto-complete algorithm works on its own whether you are using Search Google or typing a URL. Sometimes it may happen that after entering the query, the proposed predictions will not appear. This happens when the search term is fairly new, not very popular, or in violation of Google policies.
Google autocomplete prediction is an integral and permanently built-in function of the Google search engine, the legitimacy of which is based on making it easier for users to search for the most relevant information as soon as possible. Google allows us to exclude threads that are very popular - thanks to this, the pool of hints in the autocomplete will immediately become visibly smaller.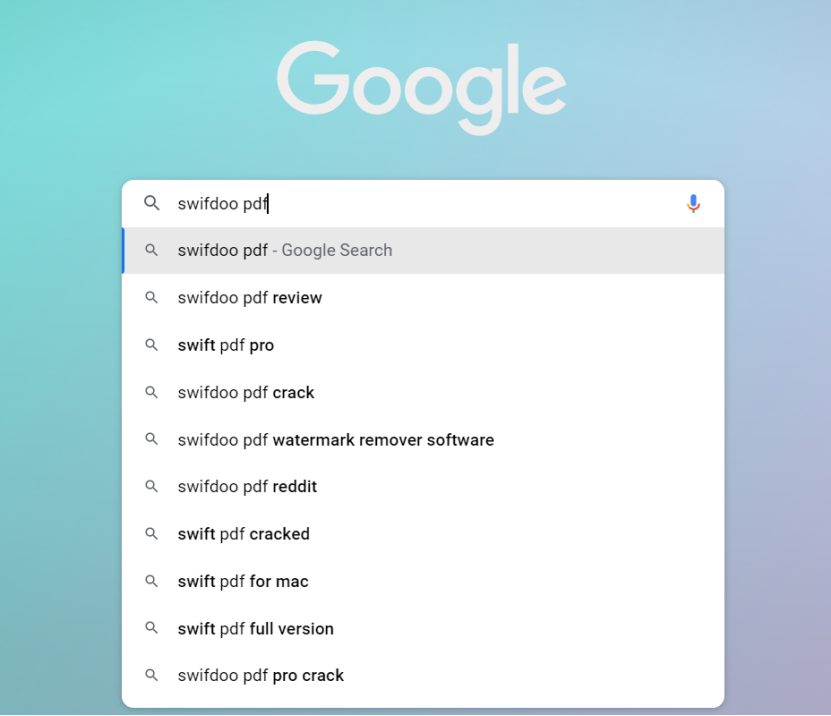 The address window in the browser is both its search box, and you can dynamically customize and drag tabs. The entire program creates a very good impression. It also has one more feature that is very useful when surfing the internet.
Voice Search Method
Apart from the mentioned Search Google or type a URL methods. For some time now, it has also been possible to search with your voice. This method is applicable both to mobile devices and computers. To start with, you must first run it on your device. To do this, click the microphone icon in Chrome's search bar.
Google will ask for permission to use the device's microphone. After selecting the "allow" option, click the microphone icon on the search bar again and then say the search phrase with the microphone. Google guides the user through the voice search process with appropriate messages. After asking a question, the search engine displays matching results accordingly.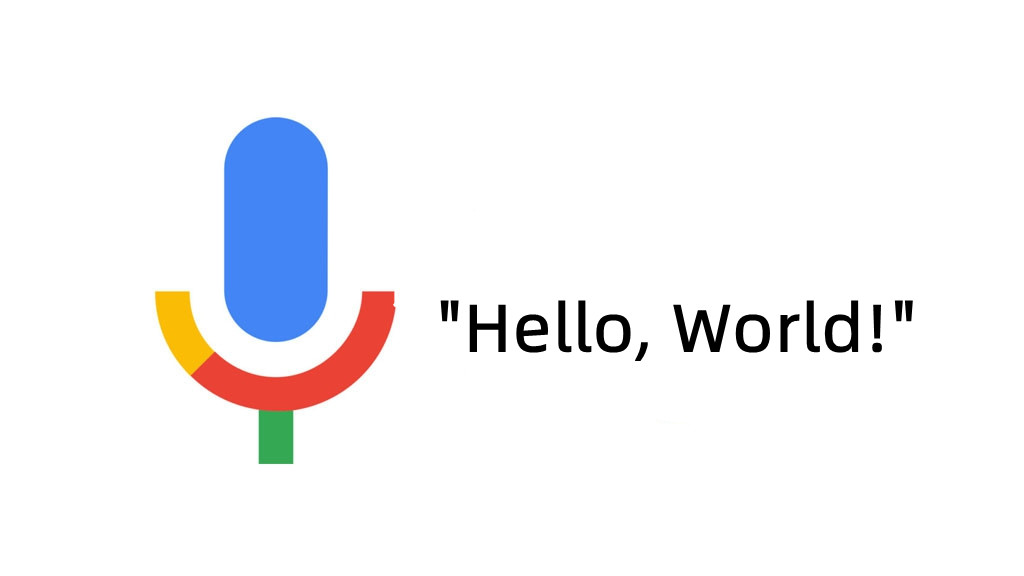 Did you know that you can also add extensions to Chrome to improve the Omnibox other than Search Google or type a URL? There are more handy tools that give you extra functionality so you can spend less time browsing options and windows.
How Can Search Google or type a URL Enhance Your Experience?
What if Google has a lot more for you when it comes to searching for information and you don't know it yet? From this article, you have learned how to make it easier to work with the browser with the Search Google or type a URL feature, what to do to get even more refined results. You will learn more tricks to make your everyday usage of the web easier in day-to-day interaction with Google.
It is a really quick and easy way to Search Google or type a URL for any website on the Internet that will provide more meaningful results for a specific topic. I have dozens of these searches set up, which reduces the amount of time I spend digging through the results exponentially. You just need to modify the search string for your specific needs.
Chrome Extensions
For many Chrome users, the basic work tool today is the web browser itself and the default features built into it. This does not mean, however, that the functionality of the Chrome is not worth expanding.
Among the many add-ons that clutter the Chrome Web Store, there are also real gems that automate work on the front-end and modify the functionality of the browser so that it best copes with the general tasks.
There are countless Chrome extensions that will make working with searching google or typing a URL more convenient and faster. You will find both well-known and liked extensions, as well as less obvious proposals.
In Conclusion
We use Search Google or type a URL methods the most frequently to narrow down the search results. In addition to the advanced search methods in Google, there are also a number of other facilities, such as Image Search, which you can find on the official Google website.
As you can see, the Google search engine gives users ready-made tools to streamline the search process and make it more effective. The Silicon Valley giant is still working on making bots better at interpreting our queries. Therefore, I suspect that the list of features presented here will get longer and longer.
Frequently Asked Questions
Q: Should I search Google or type a URL?
In order for Google to show results that strictly match the word or phrase you specified, we enclose them in quotation marks. This feature will be especially useful when searching for articles, songs, movies, etc.
If you only need results from a specific site, you only need to type a URL, then you can specify this directly during the search.
Q: What happens when we type a URL in Google?
If you know the URL of a website, you can type it directly into the address bar to access that website.
Please note that when you type a URL in Google, it should always be well indexed. Only in this case the information will be interpreted properly.
Q: How do you reverse Google search an image?
There are a number of methods for reverse image search. If you're a Google Chrome user, right click on an image and select "Search image with Google Lens".
The results will include similar images as well as sites that include that image and other dimensions for the image you were looking for.
Q: What searches are included in Google Trends?
Google Trends is a free analysis and research tool. To use Google Trends, all you have to do is enter a term into its search portal, which you want to know more about. The search bar is as easy to use as on the Google search engine, with which you are probably already very familiar. The results of a query reveal the volume of searches performed for that term over a specific period of time.
Google Trends allows you to perform this type of analysis by selecting the geographic area of interest, language, and even the category of topic you want to take as a reference.