Sending and utilizing documents online isn't new for businesses. It became even more useful during the pandemic when organizations turned to work-from-home setups. These documents come in proposals, contracts, reports, whitepaper content, and reports.
For most organizations, the PDF is a widely trusted file format for producing business content. This is due to its proven reliability, with 73 million new PDF files being uploaded every day, according to PDF Association statistics.
Social media then came into the scene and reshaped how readers consume information. Some of digital content consumers are now becoming more image-forward rather than reading overwhelming amounts of text. This is why image file formats like JPG are becoming more relevant today. Hence, it's time businesses explore why it would be useful to convert PDF files to JPG images.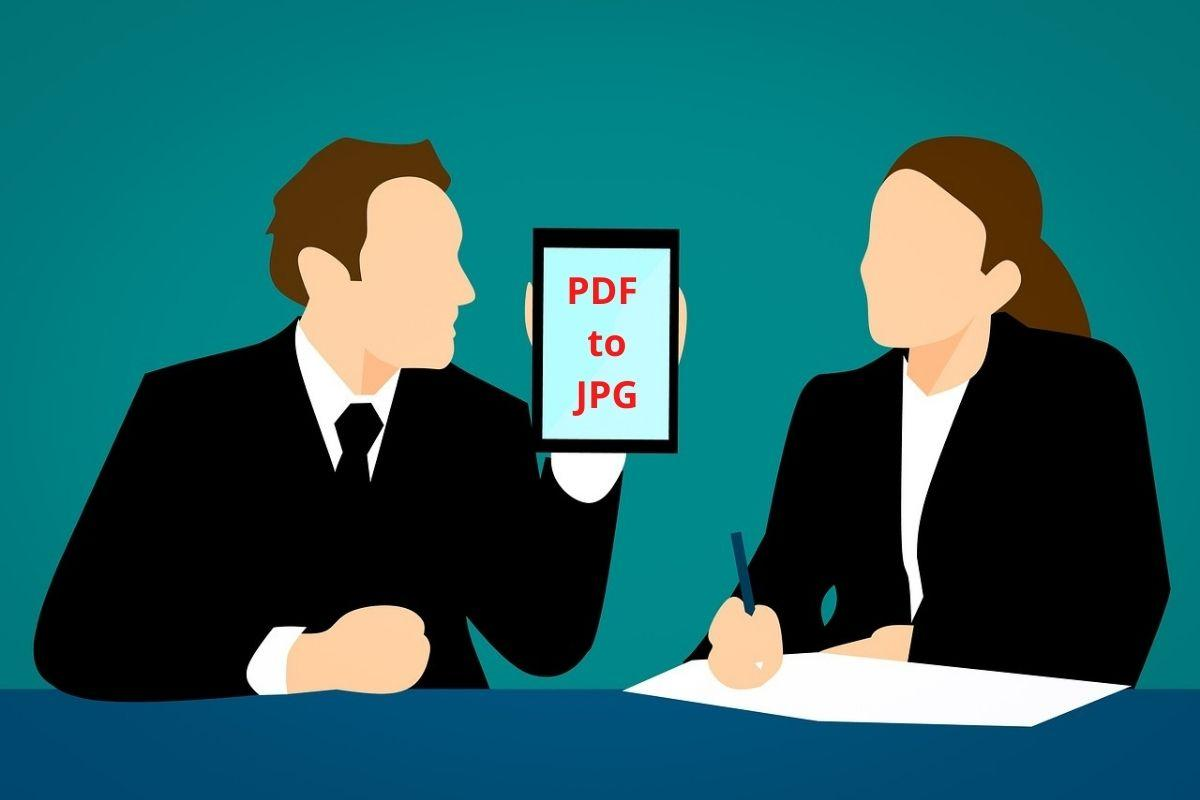 Understanding PDF and JPG
Like most applications and file formats, PDFs and JPGs come with their advantages. You can weigh both and determine what's really useful for your business.
PDF
A Portable Document Format or PDF is created by Adobe to allow users to create, view, present, and share documents. Due to its professional appeal, it's mostly used in sending formal business content.
With PDFs, it's easy to combine images, vector graphics, texts, and graphs into a single file. You can also integrate interactive fields and create important forms that your readers can edit and fill up.
Advantages:
Professional and formal
Secure sharing with password protection
Combines texts and images in one file
Consistent layout
Editable and printable
JPG
A Joint Photographic Experts Group or JPG is a file format commonly used for compressing digital images, photographs, and graphics into smaller files. It's the standard format of images used on the internet. JPG images are also shareable, making them ideal for posting online.
Advantages:
Best for sharing social media photos
Piques the interest of the reader at a glance
Smaller file size
Quick loading time
Highly visual and entertaining
Why PDF to JPG Conversion is Useful
While PDF has amazing qualities, it might not be the best for users who want a fast and seamless content experience. While it's useful in creating reports and important documents, many consumers spend their time searching for fast information and entertainment that they can get from looking at photos and images.
These points will help you understand how useful it can be to have a PDF to JPG converter download when producing digital content.
Accessibility
JPG images are everywhere as they're the most common image file types. They're even used as the standard images for the web. You can also take photos on your phone or camera as JPG files. Moreover, JPG images are available to anyone who needs visual elements for their projects, email signatures, websites, social media content, and more.
The JPG file format allows users to easily download photos that go straight to their phone's photo gallery. With PDF files, however, you need to have a dedicated reader to open them. This would mean an extra step for your readers and sometimes might turn them away if they don't get what they're looking for immediately.
Creative and Engaging
Let's face it, images are much more engaging than reading a bunch of texts. It only takes a few seconds for consumers to look at an image, take an interest in it, and move on to the next. Just make sure to produce engaging elements that will hook your consumers straight away or your JPG file would be useless.
Mobile Friendliness
One of the most impressive features of PDF files is their fixed layout. They're highly compatible with bigger screens, such as desktops and laptops. However, for mobile phone users, images seem to be more friendly. Looking at PDF files on your phone would need you to constantly pan around your screen to read the contents.
With JPG files, you can view a whole image right away. You would only need to zoom in when you want to get a closer look. Considering that most consumers spend 6-7 hours on their phones every day as revealed by Statista, it's smart to utilize JPG files for your business' digital content.
Shareable and Measurable
Social media is a visual platform filled with lifestyle photos from all over the globe. This because images are very viewable on the internet. JPG is also shareable, which means you can measure how often your content is viewed by your readers. You can track the performance of your JPG images or digital content by using various CRM tools.
Using a PDF to Image Converter Software
There are easy and free ways to convert your PDF files to JPG images. SwifDoo PDF is one of the best PDF converter tools you can use. It lets you convert your PDF files to other file formats including JPG. The software also allows you to edit, merge, and compress your files for free and without registration.
Create the Best Digital Content for Your Business
When producing digital content, always keep your readers in mind and use the best PDF converter online. Understanding your audiences' behavior on how they consume information lets you plan and adjust your business' marketing goals accordingly. Exploring new file formats also gives you the best chance to give your readers what they want—fast and meaningful content.