If you want your business proposal to land you lucrative contracts and jobs, you must know the right strategy to kick it. After all, you may not face your clients very often. So when you do, make sure it is on point.
Whether you are a budding and blossoming start-up or a big name in the industry already, you can't ignore the power of this weapon. But to be powerful enough, you must know and understand the actual contents that it holds within itself. You must frame your message in a structured format to assist your client in no time.
Writing a winning business proposal is no longer an onerous task, especially when we have your back covered. With the assistance of a business proposal template, you can draw more fabulous inspiration to create your proposal effectively and with the utmost seamlessness.
Stay tuned to understand all the vital details of a business proposal- its importance, inclusions, and much more.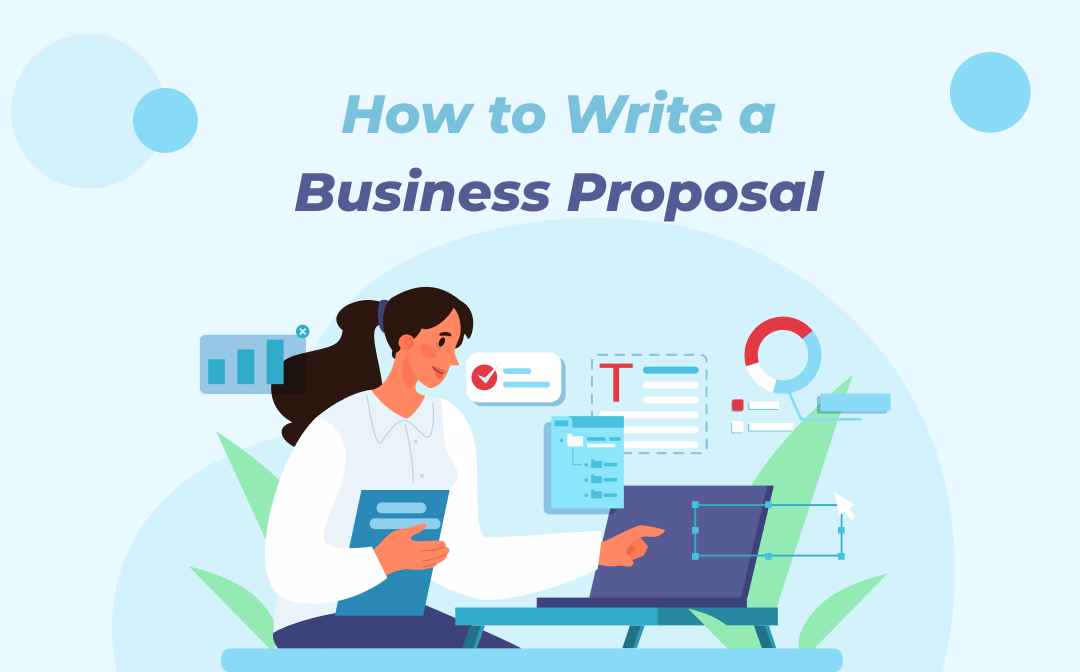 What Is a Business Proposal?
A business proposal is made with the intent to persuade the target and potential clients to use your products and services. It is a document that uses the caliber of your conviction that you and your solutions are the best in the market to help cater to your client's business problems effectively.
These are also used by start-up businesses to reach out to new clients and business prospects. Though the recipients might not formally request you a proposal, having one grabs the attention and interest of your targeted clients positively.
A business proposal can be the best-selling tool provided it is made thoughtfully and with a vision. It helps you sell your products, services, projects, and ideas, customized to cater to the client's needs. It can be as long as 50 pages.
Some of the standard business proposals are:
Solicited business proposal:
Formally solicited
Informally solicited
Unsolicited business proposal
Primary Elements Making Up Your Business Proposal
Before writing a proposal for your business, you must know the basic details that form a vital part of it. However, you must not skip any of these elements to write a compelling email for your clients and readers. But, of course, the content of each component will vary with the nature of your business and your client's requirements.
Cover letter
Title page
Table of contents
Executive summary
Body/procedure of the proposal
What All Details Go In To Make a Perfect Business Proposal?
Depending upon the type of your business, the elements might vary. However, the primary inclusions depend upon the client's needs. But you must be mindful of a gripping format so that the client is already aware of your work and qualifications.
An eye-gripping introduction
A brief introduction of your company
Some unique experiences
Clients' problems
Your company's approach to problem-solving (qualifications and experience)
Plan for providing quality services
An estimate of resources (time, price, and cost to the client)
Tips: During creating a compelling business proposal, an online statistical calculator may be of huge assistance. Don't worry; Calculator-online.net renders free statistical calculation services for professionals, academics, and students in order to solve statistical difficulties.
Do You Need a Business Proposal?
If you are still asking whether you need a business proposal or not, we are pretty ashamed to answer it. But to clear your mind's clutter, we have done our best to make you understand a business proposal's critical importance and benefits.
It guides you to make realistic plans and proposals.
It helps you secure funding for your business.
Assists your business with a set structure and direction.
A well-planned business proposal helps you identify your strengths and weaknesses.
It allows everyone to understand the business strategies.
It provides a clear mission and vision of the business.
It guides you with a roadmap of your planning, its execution, and its effects/outcomes.
It is clear evidence of what and how you ought to do with your business plans and strategies.
It assists in addressing business risks.
Enlists the necessary terms and conditions of your business.
Examples of Popular Business Proposals: Types and Paradigms
Business proposals have no limits. Irrespective of your business ideas, you can always make a proposal to sell them. Of course, a lot depends upon your niche and the line of industry you are working in. The simple ideology is- You have it, you sell it.
Some famous examples of business proposals are:
SEO proposal
Social media marketing proposal
Sales proposal
Web design proposal
Marketing project proposal
Business consulting proposal
Business Proposal Template: Designs, Structures, and Layout
The primary aim of a business proposal is to solve the client's problem. But despite having all the necessary qualifications, you might fail to express yourself in a standard business format. So, for example, a business proposal template can come to your rescue.
This template provides a structured layout, saving you time and effort. You can simply edit and customize it according to your needs and requirements. Or, you can design one of your own with its help. These templates are easily and readily available with a click. However, you must have access to the internet connection to open and download them.
Several renowned websites that can assist you in downloading and printing these templates for your ease are:
Jotform
Proposable
Canva
Lucid press
Qwilr
Venngage
Atlassian
Blog Hubspot
Articles Bplans
Proposify
Pitch
Form swift
Better Proposals
Broadly, a business proposal template is in PDF format. These formats are readily accessible and saved to your devices for future use. But as we all know, PDF formats use a professional tool to access and read these files. So, for example, you can use SwifDoo PDF software to open and edit these templates according to your design.
SwifDoo also enables you to merge and compress the PDF templates without losing quality. Even the original fonts and formatting styles are retained. Additionally, if you have multiple files scattered on your device, you can neatly arrange them in order in its built-in library.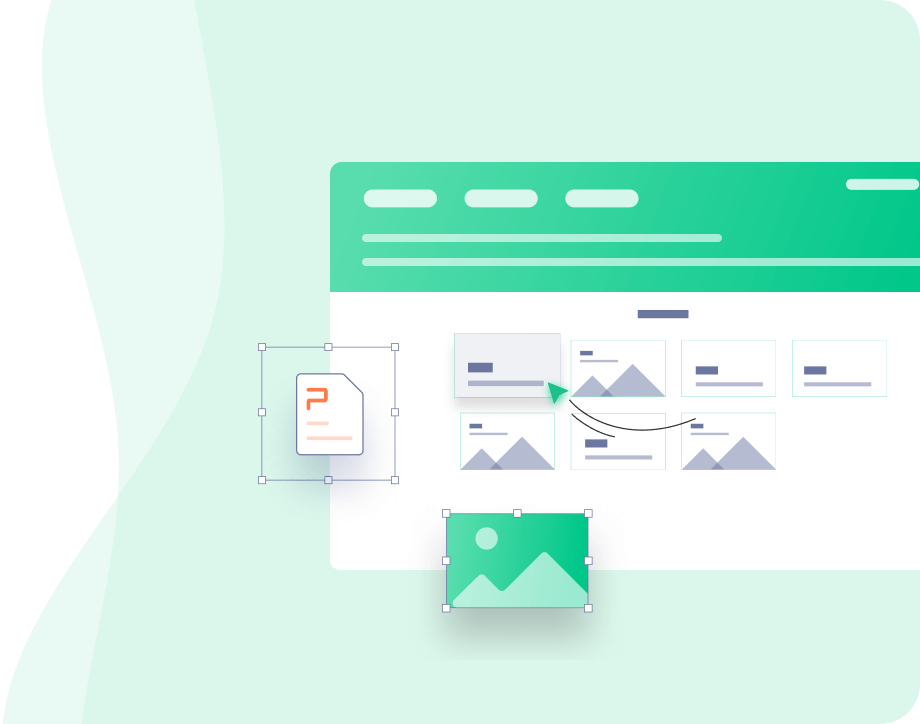 Business Proposal: Attending Your Client's Needs Optimally
A lightweight PDF software program on Windows;
An easy-to-use PDF editor to simplify PDF editing work;
A 15-day free trial.
Free Download
Windows 11/10/8.1/7/XP
With the SwifDoo PDF reader, you can create your business proposal and quickly share it online with your clients, employees, and teammates. You can make and save it for future use, and choose to print it whenever you feel fit.
Business Proposal Ideas to Help You Get Started
A brief outline before structuring your proposal can save time and help you think wisely and strategically in the right direction. Some business proposal ideas to help you get started are:
Think of a creative, thoughtful, and catchy outline.
Include data and graphics/visuals to capture the client's attention.
Add social proof for greater credibility.
Enhance the experience by adding a video to the digital proposal.
Define a clear-cut call to action.
Include additional information about your business to use as an opportunity.
Create a sense of urgency for an active decision-making process.
Keep your proposal simple and on-point to answer the basic questions and needful solutions.
Draft your proposal to meet the client's expectations.
Stay loyal to your brand and reflect on what makes you and your approach different from others.
Maintain professional quality and mine your message well.
Creating an Ideal Business Proposal Seamlessly
Creating a business proposal can be a challenging task. You can always edit a business proposal template to suit your specific needs. But to do so, you just need a thoughtful blueprint to fill in the blank spaces wisely. However, with a simple structure, you can go the easy way around without hassle.
1. Business proposal title:
The title page acts as a cover for your proposal. It helps you set your tone. Ensure it is professional and engaging enough to appear aesthetically appealing. It must include:
Your name
Company's name
Prospect's/ business'/ client's name
Proposal submission date
2. Include a table of contents:
Adding a table of contents assists your client with what is included in your proposal and helps navigate the contents. Ensure it is written in chronological order. For a digital document, consider adding a hyperlink for each content to assist the client in quickly getting to the specific areas.
3. Write a compelling executive summary:
An executive summary explains why you are the right choice for the client to cater to his needs. Explain the "whys" and "hows" to the client. Be specific with your tone and message. It will act as a value proposition for your business. The primary goals of writing it are:
Introduce your company
Explain company goals
Focus on the company's mission, future actions, and milestones
Include any relevant information
4. Introduce the problem statement:
Outline the problem statement in a clear tone to impress the potential client. Step into your client's shoes to understand their needs and grasp their problems. Then state it in your own words to let them know you understand them. Diagnosing the problem correctly is already half the job done.
5. Propose your solution:
It would be best to draft an intriguing strategy to solve the client's problem. But ensure that it is personalized for each client. You must clearly explain the delivery of your solution to alleviate your client's pain points.
6. Highlight your qualifications:
Highlighting your qualifications lets your client know why you can be the best choice to work on his problem. Build the client's trust. You can include:
Years of experience
Relevant case studies
Client's success stories/testimonials
Company's accolades
Industry certifications and awards
7. Provide a timeline of your deliverables:
You must outline the timeline of your deliverables to assist your clients in knowing the tentative time frame and setting some realistic expectations. It would be better if you did not promise something you couldn't deliver. For example, you can include a flowchart, a timeline infographic, or a roadmap for your course of action and deadlines.
8. Terms of payment and legal aspects:
You must be clear on the terms of the payment beforehand. Don't go for flat pricing. Instead, break up your pricing strategy for each service. You can include a fee summary/schedule section depending upon the nature of the project. You can break the price into:
Pre-event consultation
During the main event
Post-event consultaion
It would be wise if you also listed any legal aspects, such as licensing or permits, etc., to avoid future misunderstandings. If you feel fit, you can also devote a separate section to handling the legal issues.
9. List the critical terms and conditions:
The underlying terms and conditions of the business proposal are critical as they are the summary of your entire proposal. Once you and your client are of the same mind, these terms and conditions will legally bind both parties. As a business person, you must be clear about what you expect from your client.
10. Consider the acceptance of your proposal:
Once both parties agree with everything in the proposal, you may proceed with the signatures. But by duly signing the proposal, the contract becomes official, and the partnership becomes official.
Ensure to add your contact information for the clients to reach out to you in case of a query.
Mindful Tips for Drafting an Effective Business Proposal
To write a winning business proposal, you must always be careful of the choice of words that mine your message. At times, you might end up undermining it. To avoid any problems, here are some tips you can be aware of while writing a compelling business proposal for your readers and clients.
Research and understand the market thoroughly to know its trends.
Understand and be considerate of your client's needs.
Prepare your proposal to be visually appealing.
Customize your pitch to each client's needs.
Be clear and concise in your message.
Highlight your points of differentiation to help the client choose you over your competitors.
Be thorough by reproofing your proposal multiple times to check for errors.
Pay close attention to even the minute details.
Be flexible and considerate of your client's budgets by providing them with multiple options.
Edit for any grammatical, typographical, or mathematical errors.
Follow the standard business structure for your proposal.
Your proposal has no definite length, so keep it apt to suit your client's requirements and answer their queries and interrogations in the best possible manner.
Take a proactive call to action for your clients.
Once you've sent the proposal to your clients, give them enough time before sending them a follow-up email.
A Quick Sum Up
A business proposal is of vital importance to any organization or start-up. It can make or break your game. Since it is a document to persuade the clients to take up your services and solutions, you can't afford to go wrong with it.