In 2022, the worldwide PDF editing software market value was $2844.32 million. By 2028, it is expected to grow at a CAGR of 18.09% with a hike of $ 7713.62 million market value. The multiple advantages are the main reason behind this rapid growth of PDF editors. Let's highlight the best benefits of PDF editors.
Update & customize PDF without any additional software support

Covert your physical document to digital format

Export PDF to any file such as spreadsheet, image, etc

Real-time collaboration with others on a single document using multiple devices

Create a new PDF from multiple PDFs

Personalize & own PDF with re-sign, watermark, header, stamps, etc
You can secure your private or confidential PDF using a password, granting or revoking access, or using other security measure
So, to explore all these advantages in one PDF editing software, you need the multi-function and all-purpose Foxit PDF editor. Now, before getting started with this software, let's discuss what you can expect and explore from this tool through our comprehensive Foxit PDF editor review.
contents
Getting to Know Foxit PDF Editor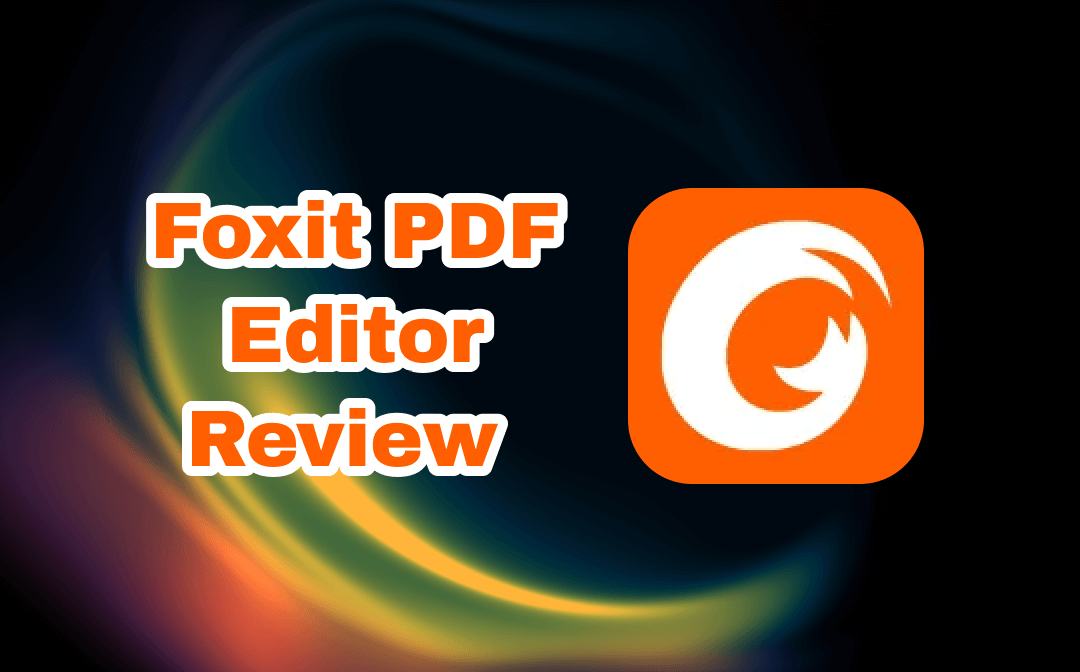 Foxit PDF editor is one of the most popular PDF editors from the USA, California-based reputed brand Foxit, which has expanded its business and service in various locations. Being one of the best products of the company, Foxit PDF Editor offers various exclusive PDF editing benefits, including extensive annotation, cloud integration, exclusive editing, high-end security measures, and so on.
This program offers three business models: Team, Individual, and Education. Each model has two subscription plans: Pro & Standard. It would help if you chose models and plans according to your personal or professional specifications. With over 325 million installations, Foxit's demand has been increasing rapidly for its multi-device and platform accessibility, such as Windows, Mac, Linux, Android, iOS, and Cloud.
Key Features of Foxit PDF Editor
While offering multiple device support, such as laptops, desktops, smartphones, etc., Foxit provides some time-ahead features and functions to optimize your PDF editing and customizing experience. Let's get a brief of the top 5 Foxit PDF Editor features with their main motto.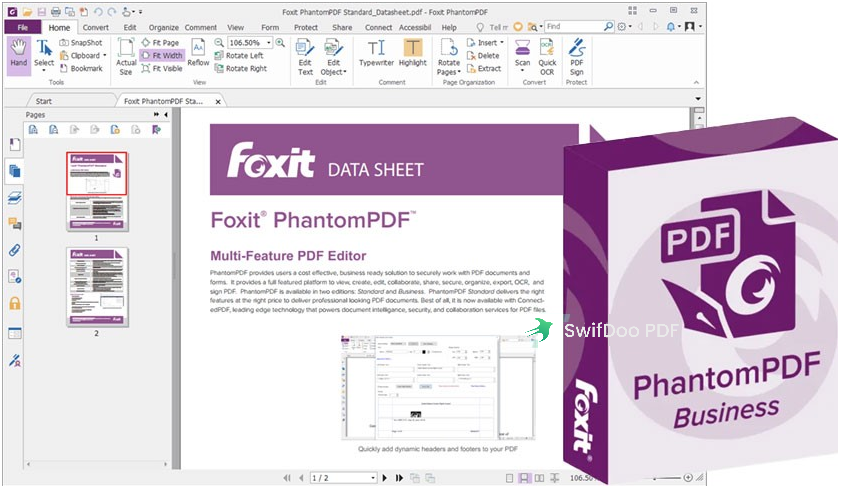 PDF Editing Capabilities & Annotation & Markup Tool
This program is robust for professional editing, such as adding or eliminating text to any page, paragraph, column, etc. It works like a word processor to customize document layout, text size, spacing, font, adding multimedia, etc., in any part of your document. You can annotate any section by adding comments, underlining, highlighting, marking, holding, etc., using markup tools.
Live Collaboration & Share with Multi-format Support
With the Content Management System integration, you can use a cloud storage service to share or collaborate with others in real-time for feedback, reviews, etc. No matter what format your document is, Foxit supports conversion PDF from/to Excel, PowerPoint, Word, HTML, RTF, image, Text, etc. You can either convert the entire PDF or any selected part.
PDF Doc & Form Creation With Multiple File Organizing Options
Foxit lets you create interactive PDF forms using the Form Field Recognition function to collect data. You can also create any PDF, PDF/A, PDF/X, etc., from any file format or web page. To share multiple files, you can create PDF portfolios. You can manage multiple documents or forms by merging, splitting, dragging, etc. You can also organize them while adding stamps, headers, watermarks, etc., for fast & smart access.
Ensure Encrypted Security to PDF Doc
To protect your confidential or private documents, Foxit provides high-end security features such as password encryption, Microsoft AIP, digital sign, and document sanitization. You can also redact or remove any data permanently from your PDF. This tool lets you grant or revoke access permission for your documents to ensure their security.
Paper Doc Conversion with Optical Character Recognition (OCR)
You can convert any physical or paper document to a digital copy. After scanning any paper document or image, using OCR, you can convert the scanned document into readable and editable text.
Along with these high-end features, another unique selling point lies in its industry-specific functionality, such as Connected PDF, integration with cloud storage, and ECMs. The convenient three versions, Standard, Professional, and Business of Foxit PDF Editor, make this program more appealing, flexible, and feasible to its users.
Installation & User Interface
Using a user-friendly interface, you can easily install the Foxit PDF editor on your desired device. While visiting the help pages of the Foxit official website, you can find detailed information about the installation. Here, you will get the specific steps to install the program.
Step 1: First, you must understand the product's licensing methods to activate and authenticate the Foxit PDF Editor.
Step 2: Then, set up the Admin Console, a cloud-based portal. Through this portal, the administrators manage the program or service for the users.
Step 3: Download the Foxit PDF Editor on your Windows or Mac system. The product edition depends on your license. Next, select the OS from Windows/Mac.

Step 4: Select Multi-Language to avoid making multiple deployments. Provide your necessary information, or you can select the "Download" option with your Foxit account if you already have a Foxit Account or Admin Console.
Step 5: Select the installer from "msi" for Windows or "pkg" from Mac. The latest version will be automatically selected. Select "Download Free Trial". The free trial and purchased pack are the same. Once you get the license, it removes the program from the free trial mode.
Pricing Plan
Foxit PDF Editor offers a versatile and multiple subscription plan with a free trial option. So, users can avail of any of their convenient and comfortable plans to explore this program for personal or professional purposes.
| | | |
| --- | --- | --- |
| Plan | Standard | Pro |
| Team | $129/Year | $159/Year |
| Individual | $109.99/ Year | $139.99/ Year |
| Education | × | $39.99/ Year |
| PDF Editor Cloud for Education | $4.99/ Year | × |
Performance with Pros & Cons
To evaluate the program's performance through the Foxit PDF Editor review, you must know the user's experience. The pros and cons of the software will give an overall overview of the product to understand its practical application.
Performance
While some users are overwhelmed with the product's simplicity, high speed, advanced encryption, and smart editing tools, some are disappointed with the overlapping editing category, a steep learning curve for multiple functions, etc. So, let's see the most useful pros & cons from a user's perspective.
Pros
Fast compression of file size while converting

Smart use of various digital signatures

Swift page extraction from PDF files

Automated programs for instant & fast document editing execution

Light-weight program with versatile, customizable settings
Cons
It doesn't perform well with heavy-image document

Online support is a little complicated

The measurement function needs to be enhanced
Security & Privacy
As the security and privacy of your PDF document is one of the most attractive functions of Foxit, you must optimize this feature with its best possibilities. You don't have to search for confidential data manually from different PDFs. Instead, with the Smart Reduction function, you can redact several sensitive or personal data in batches simultaneously from multiple PDF documents.
This tool detects all the sensitive data from various documents automatically and keeps them in a list for batch reduction. Foxit also lets you check whether your PDF file supports Section 508 Technology Standard to ensure the easy and accurate accessibility of your PDF data to disabled users.
Bonus Part: Foxit PDF Editor Alternative
While using the Foxit program, if you face any difficulty or limitation, you can try the most trendy and advanced Foxit PDF Editor alternative, SwifDoo PDF. If you don't have the option to read your PDF document while driving, walking, etc, SwifDoo lets you convert PDF text to audio and enables you to listen to your PDF files anywhere, anytime.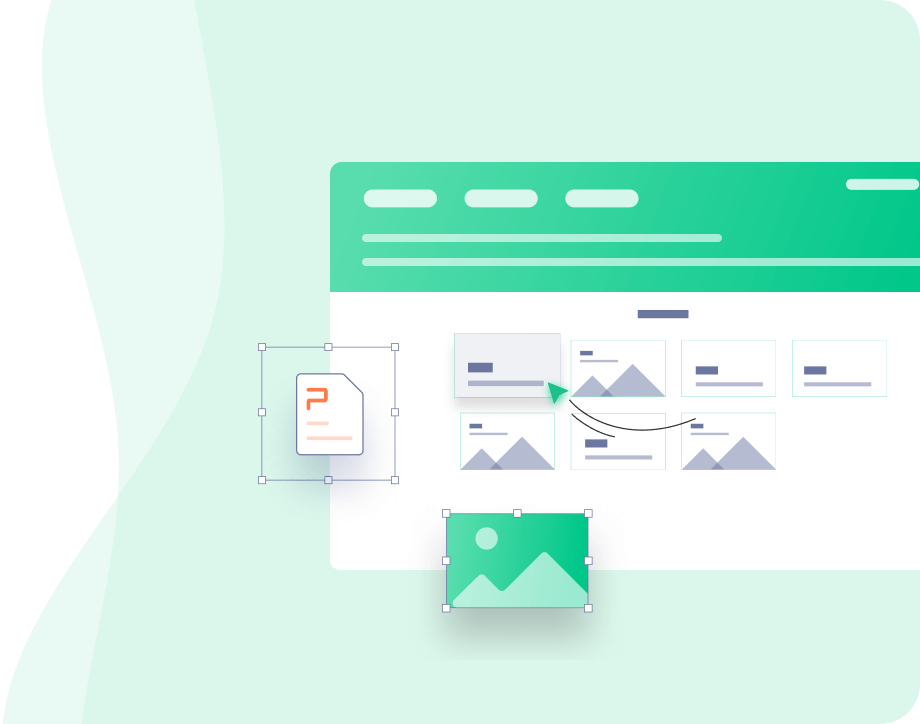 SwifDoo PDF: Best Foxit PDF Editor Alternative
Annotate PDFs by adding notes, bookmarks, etc.
Convert PDFs to Word, Excel, and other editable files
Edit, compress, organize, and split PDFs
Compare PDF files hassle-free
Free Download
Windows 11/10/8.1/7/XP
In addition, SwifDoo also supports multiple languages to select your native or comfortable language. Now, let's see what more SwifDoo PDF Reader offers in its service.
Fascinating Features
PDF editor to add/remove any text, image, or part while customizing the color, size, style, etc. of the text

PDF converter with multiple format support such as Microsoft Word, Excel, PNG, JPG, BMP, etc

PDF viewer to change themes and display mode, with translation & audio-conversion option

PDF compressor to customize file size of low, median, and high with batch compression option

PDF manager to merge or split multiple PDF files to organize device storage space

E-sign maker to create electronic signatures to own and authenticate your PDF document
If these attractive features instigate you to try this program, you can select any of the Windows versions of the app. Moreover, Mac and iOS users can also enjoy this PDF editor by downloading from the App Store.
Final Verdict
Whether you are running any business or working on a school project, dealing with multiple PDFs is an inseparable part of your daily workflow. So, managing, organizing, and editing PDFs according to your specifications makes your digital workspace customized and hassle-free. So, the Foxit PDF Editor review gives you an overview of the importance and impact of PDF editor for optimizing your digital document usability.