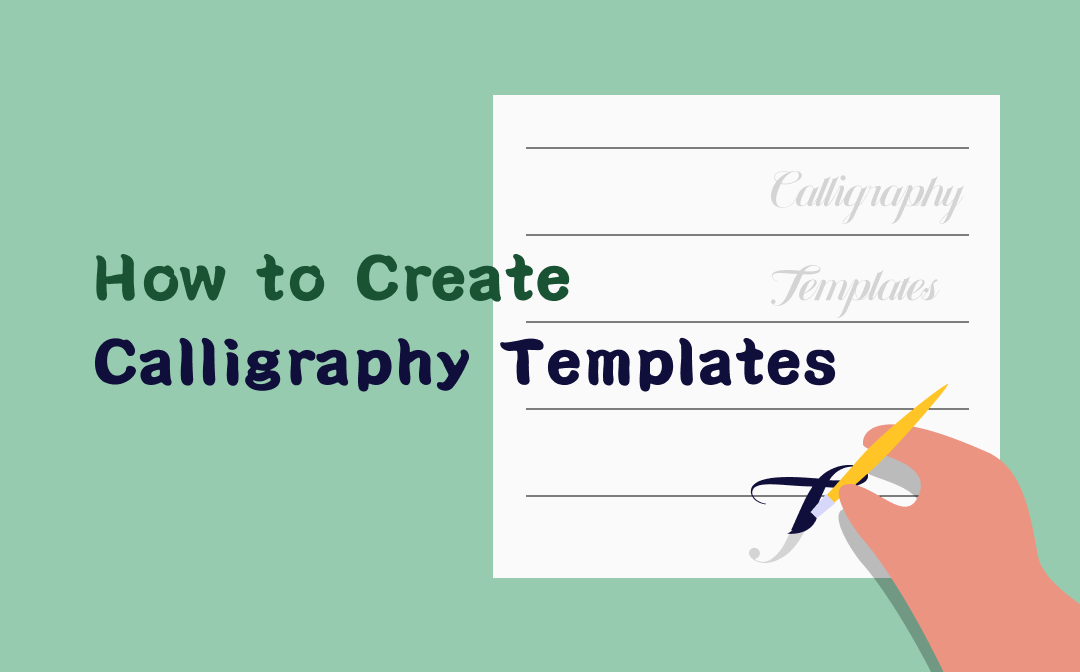 Calligraphy across the world and in various languages, has seen a rise in popularity in recent times. Practicing calligraphy can be difficult if you don't know where to start or have a guide. This is where beginner practice calligraphy pdf sheets come in handy.
What is Calligraphy?
Calligraphy is a form of artistic lettering. While some call it decorative writing, it is known to be more art than writing and many people use it in wedding or special occasion invitations. Calligraphy is thought to have originated in China around 300 BCE and was adopted through the rest of the world.
Today, many people enjoy the art of modern and traditional calligraphy, and a quick google search will produce results from anything about how to learn, the easiest way to start calligraphy, and downloading beginner calligraphy practice sheets on pdf.
Downloading Calligraphy Practice Sheets on PDF
So, you are ready to practice some calligraphy, or perhaps you have a child that wants to give it a go?
First, open your internet browser and use Google to search for free calligraphy templates or free calligraphy PDFs. Templates to suit a variety of different requirements and needs can be found through different websites such as "Calligrascape", and or "Calligrafile".
These downloadable PDFs are not just limited to adults, however. Templates can be aimed toward younger audiences, such as children if they are currently learning or practising calligraphy.
Once you have found the templates you wish to use, download the templates onto your computer and open them using any respective pdf software, such as SwifDooPDF.
Opening Calligraphy Practice Sheets on PDF
Once downloaded into your specified directory, you can open SwifDooPDF, and access the downloaded templates by opening them in the software. The "Open" function in SwifDooPDF is located under the main drop-down menu in the top left-hand corner.
Once opened, you may wish to change the typefaces to your preference before printing or combining templates that you have downloaded. SwifDoo PDF allows you to manage these files by editing and changing text-based content on PDF files, as well as combining multiple files together so you can print calligraphy templates in one go, rather than multiple times from different file directories.
This of course is not necessary, but it can be done if users find it suitable respective to their own requirements. SwifDooPDF, like any PDF editing and opening software, retains formatting and font content from the original templates upon opening them. This makes things a lot simpler for any user.
Printing Calligraphy Practice Sheets on PDF
Once you are happy with your calligraphy template(s), you can hit the save button and print them off using the "Print" function. To ensure there are no issues with printing, make sure your printer is correctly connected to your PC before you attempt to print.
Once this is set, you can simply click "Print", to print your free full font calligraphy templates onto paper. This way, you can have a physical copy of the templates that can be used for personal use, teaching purposes, or simply, practice. These printed copies can then be turned into booklets, eliminating the need to purchase expensive calligraphy books.