Our salaries often get credited, but they last only a week due to improper planning of our finances. Now you can control it by strategically planning your expenditures to help save money and maintain your finances.
If you, too, are stressed over the drooping balance in your accounts but fail to maintain a track record of the same, you need a budget. You can now resort to making a budget for daily life.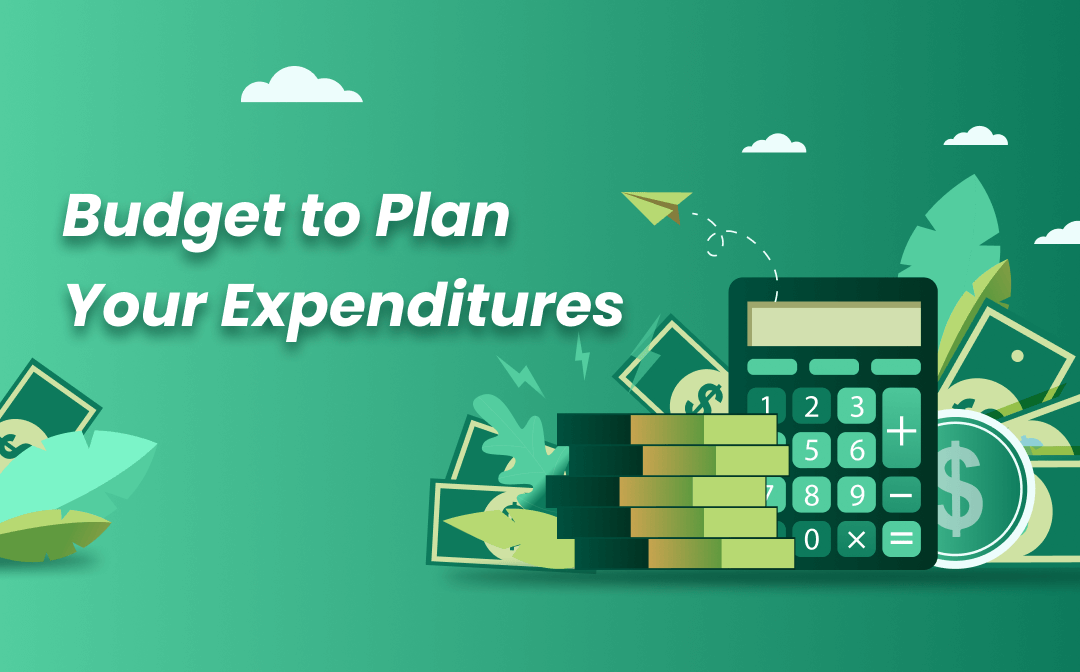 With the help of a budget template, you can manage your expenses and savings in the given income to last you throughout the month. Budgets help you shape your finances to motivate you to achieve larger life goals.
After all, the right step to financial planning begins with making a budget and following one. Though at first, it might not be easy. But regular practice can surely guide you to attain successful financial independence.
What Is a Budget?
A budget helps you track your money and control it. It is the best medium to achieve your financial goals by efficiently planning your income and expenses. It sets a benchmark of your income to allocate efficiently to your various expenses over a defined period. Hence, it is a financial plan for a set duration.
A personal budget helps you maintain your daily life finances and differs for each individual. Usually, apart from the personal factors, the economy also plays a particular role in defining and maintaining our budget as a few factors like expansion, contraction, inflation, etc., affect our finances.
Many factors might affect your budget. Such as :
Age
Responsibilities
Size and income of the family
Family's socio-economic status
Financial potential
Spending behavior
Emergency provisions
Culture
Economy
Financial goals
Savings and investments
Still, Taking the Load of Financial Planning?
Financial planning is not a game of a day. Instead, it is a never-ending process. Despite it having no ends, you surely know where to start. Yes, by maintaining a budget. There are multiple reasons for using a budget. Some of them are listed below:
Gain control over finances
Achieve goals
Keeps you honest
Improve financial habits
Avoid debt
Improve credit
Relieve Your Mental Stress with a Planned Budget
Though a budget may sound synonymous with arranging your finances, there is much more to it. A well-planned budget helps you with multiple benefits to avoid overspending on unnecessary things, control your finances and, in turn, enjoy a calculated and smartly financed future.
Improves financial literacy
Tracks financial goals
Leads to a happy retirement life
Adequate funds to manage contingencies
Discourages spendthriftness
Controls debts
Improves debt repayment strategy
Prevents money mistakes
Decreases future financial stress
Makes aware of savings and debts
It helps you set priorities
Manage investment decisions
Helps manage unexpected costs
Helps manage borrowings
Aids in financial decisions
Allocating Your Sources of Incomes Wisely
Your income is generally divided into three possible zones. The main categories of a personal budget include:
Needs
Wants
Savings/ debt payoffs
Monthly Budget Template: Channelising Your Funds in the Right Track
Now prepare a monthly budget template to track and maintain your finances to help you stay motivated and achieve your financial goals.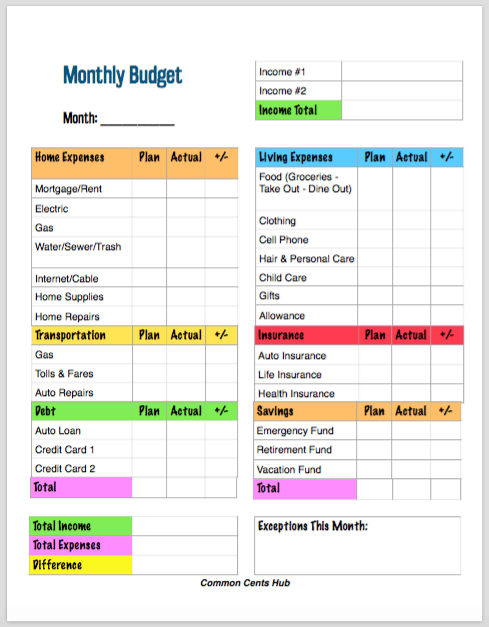 The websites where you can free download printable monthly budget templates include Common Cents Hub, Smartsheet, etc. Such a budget generally categorizes the basic expenses and savings in various subdivisions that include:
Housing
Utilities
Transportation
Debt
Food
Clothing
Child care
Medical/ healthcare
Insurance
Household items/ supplies
Personal/ entertainment
Gifts/ donations
Emergency funds
Retirement funds
Vacation funds
These are only broader subdivisions you can further classify to go into deep detail.
Quick Ways to Manage Your Expenses
While managing expenses might not have felt more effortless, you can certainly be in charge now. With a few tips for managing your daily life spending, you can keep going:
Account your income sources:
Before spending, you must be fully aware of all your sources of income. It might be from a job, rent, interest, or dividend. Once you are aware of your funds, only then can you plan for the month accordingly.
Track your spending habits:
It would be best to control the power of money before it starts holding you. Cutting unnecessary expenses is only possible when you track your spending habits. Always prioritize your needs over wants. Remember, discipline begins with self.
Prioritize the necessary:
Expenses have no end, but the funds are limited. You cannot spend on anything and everything without thinking about it twice. It would help if you always prioritized the essentials over other things. Once you are done with the necessary spending, you can think of a buffer to spend on your desirable options.
Prepare 2 budgets for the month:
Generally, we run out of funds by mid-month, which means that now you can't spend as lavishly as in the prior two weeks. So you can prepare two budgets for the month, the first for all the utilities, needs, and debt payoffs, while the second will ensure you save for contingencies and cater only to the healthy wants.
Share responsibilities:
Depending upon the number of bread earners and their incomes, you can share your responsibilities to spend wisely. If you are a middle-aged earning couple, the salary of one can be used to pay off the bills and other necessary expenses while the other person can keep his funds entirely for savings and investment. Or you people can share your load by chalking out who will be paying for what beforehand.
Keeping funds to meet utilities:
As soon as the month starts, the essential list of expenses hits your pockets: electricity, water, rent, and other unavoidable costs. The first thing you should do with your income is to keep the overestimated expenses to pay off these utility expenses. As these are a part of your fixed expenses, you cannot cut these short unless there is an exception.
Child care funds:
Being an adult isn't easy, especially when you have a household to run all alone and a child/ children to manage. For instance, you can cut your expenses but wouldn't like to compromise your child's happiness. Ensure to keep a basic amount for your child's care depending upon his age and needs. It might include his books, snacks, parties, pocket money, etc. No amount can be significant enough, but an estimate is necessary to spend healthily.
Manage groceries and other household expenses:
Once you have paid all your debts and cleared your dues for the month, plan on the grocery and essential household items. When visiting a mall, prepare a purchase list and commit to not buying anything beyond the stated ones. Start with the bare kitchen essentials that are most necessary for survival. Then based on your priorities, you can prefer to spend on other essential stuff.
Transportation and commute:
If you are a working professional, you cannot ignore how transportation and commute consume a large chunk of your income and overlook such expenses. Keep a sum above the defined amount, always ready to never run out on your transportation cost.
Plan staycations:
Instead of traveling, engage in staycations as it is way cheaper. Book the place for a month instead of a few days with your friends to divide your expenses. Get your own kitchen and cut down on your food bills as well.
Gifts, parties, and charity/ donations:
You should earn not only to pay your bills but also to entertain yourself. But then, even entertainment has a cost. To make sure you can afford one, save enough to plan for your entertainment needs. It would help if you always kept a set percentage of your income for gifts and get-togethers and could also engage in some charity and donations.
Medical and insurance:
You can never afford to compromise on medical bills and insurance. Whether your health or your loved ones, you always need to save enough to meet their medical expenses. Though at times, less is more, in case of medical expenses, keep as many funds secured as possible to avoid any future mishap.
Contingencies and investments:
Even after thorough planning, few events are such that are not under anyone's control and are usually unavoidable. Like the arrival of a guest, vehicle breakdown, litigation, a gathering, etc., you must always be prepared for such cases and save a portion of your funds to meet such uncalled expenses.
Apart from the expenses, your savings also account for investments. Make sure to save enough to achieve your financial goals.
You may also like: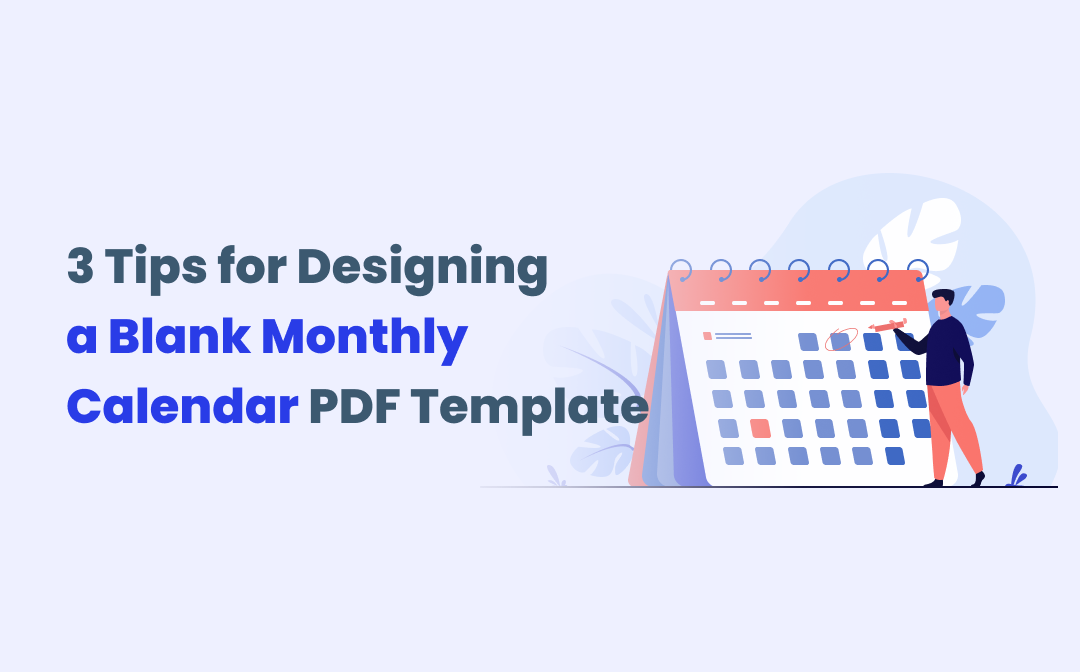 3 Tips for Designing a Blank Monthly Calendar PDF Template 
Making a calendar with your favorite photos can give you great pleasure. Check how to download and design a blank monthly calendar template PDF.
READ MORE >
How to Plan Your Monthly Budget: A Quick Guide, Tips and Tricks
You can plan your monthly income by allocating the right amount in your expenditure and savings. For this, you need a budget planner to plan your expenses strategically according to your needs and wants.
Some general budget rules that you can follow are:
Be informed of all sources of income
Set your finance goals
Consider long-term needs
Prefer making and tracking a budget
Break down the budget
Always overestimate your expenses
Prefer the cash system over cards to avoid overspending
Prioritize needs over wants
Set your savings aside before spending
Practice the budgeting skills
How to Create a Personal Budget: Step In and Level Up Your Finance Game
Now create your budget, keeping in mind some valuable points and information. Following the below-given steps, you can easily create your monthly personal budget:
Make financial goals
Collect your financial statements
List out all sources of income
Chalk out all the expenses
Define fixed expenses
Segregate variable expenses
Sum up your monthly earnings and total expenses
Make a place for savings
Review your budget monthly
Adjust your goals whenever necessary
Budget Template PDF
To make a proper budget plan, a good choice will be to opt for a budget template. Such a template helps you keep track of your spending habits, improving your financial health in return. Once you categorically know your expenses, it becomes easy to track them down.
You can easily download, print, and maintain a daily life budget with the help of a template to manage your budget. Usually, such templates are in PDF format.
You can download your template from various websites such as:
Consumer
On planners
Savvy budget boss
Pinterest
A to Zen life
Vacu
Template
Printables and inspirations
Shining mom
Cute freebies
Leap off aith crafting
To open and read your budget template PDF, you can use a PDF reader, say, SwifDoo PDF software. With SwifDoo PDF, you can also edit your template to customize it as per your needs.
A Quick Wrap Up
If you are new to managing household finances or facing difficulties managing one, control your daily cost with proper planning and a budget. We have provided you with many options to maintain a budget. But you are the best person to help yourself as everyone has a different lifestyle. Choose the one that makes the most logical sense to you.
You can either opt for one or choose a combination of multiple budgets to plan your finances sensibly. You can also use a monthly budget template to track your savings.
If one budget system does not work for you, you can try another or customize it to your needs to make it more effective. The budgeting process should always be easy to follow in the long run.
Start your financial planning today with the help of a budget planner—cheers to a step towards financial independence.