When running any company is not a matter of joke, checking the online performance of your company's website is also quite a job. Here, SEO (Search Engine Optimization) tools like Moz, Semrush, etc., are the savior to provide you with all the detailed input of the current status of your website's online performance. On the other hand, it will also suggest innovative ideas and information to improve your website's online status, ranking, optimization, etc., on different search engines.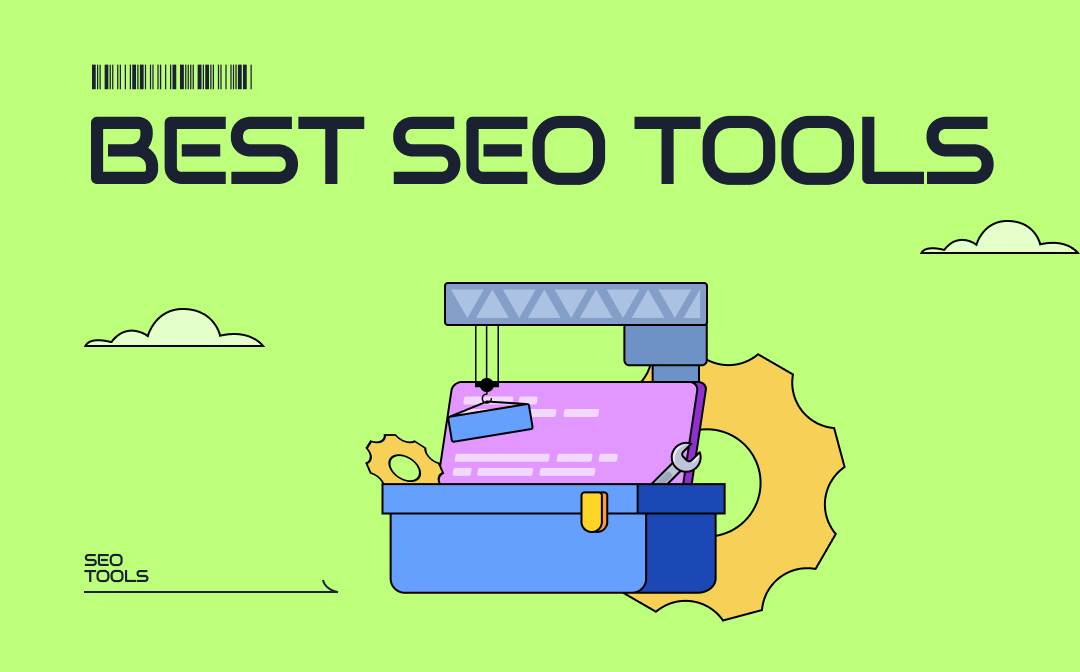 Where are we heading to?
So, before getting started with the in and out information of the top three SEO Tools, Moz, Semrush, and Ahrefs, you must have highlighted what SEO is all about, why you even need any SEO tool, what these are tools used for, what are the best SEO tool to select and so on.
This article will give you a clear idea about how you can monitor the online performance of your and your competitor's websites in a very organized and systematic way with the advanced features of the top three SEO tools.
What is SEO all about?
Even though SEO terminology refers to Search Engine Optimization, it implies much more than simple optimization. The working process of showing up different websites and content as a result of searching through any search engine like Google, Yahoo, Bing, DuckDuckGo, etc., is known as Search Engine Optimization (SEO).
To reach out to users' various types of searching requirements, SEO involves different aspects and algorithms like keyword research, link building, content creation, rank tracking, etc.
What are the purposes of SEO?
The primary purpose of any Search Engine is to build a connection between your website and your targeted audience. Whenever users search for anything, the search engine will provide the relevant websites and content using its search algorithm.
However, the search result depends on multiple parameters and factors of Search Engine Optimization, and they determine the ranking of any website in the search result. So, to reach your targeted audience through your website, you must be aware of these factors.
Technical SEO: It is related to the website's back-end server optimization that helps any search engine to search and easily rank any website. This SEO factor provides advantages like fast website loading, making it more user-friendly, removing redirects, etc.
On-Page SEO: It refers to creating and optimizing content according to users' search requirements. Through this SEO factor, users will be shown the exact content on the web page they are searching for using keywords or other related terms.
Off-Page SEO: It refers to the optimization where users can access your website and content by using the links given to other websites that appear as a result of your search. This SEO factor prompts your website indirectly by making it appear in the search result.
Why do you need any SEO tools?
When you know the primary purposes of SEO and its different parameters, you will be relieved to know that you can use the search algorithm of any search engine in your favor with the help of high-end SEO tools. While using any SEO tool, you can improve the performance and ranking of your website in the search result on any search engine. So, how do these SEO tools work?
It helps to track the SEO ranking of any website.
It optimizes a website's content for better SEO ranking with a content auditing tool.
You can monitor your competitors, their keywords, linked sites in their websites, etc.
Get innovative and effective keyword suggestions with high search volume.
You can track backlinks to improve the link-building pattern of your website.
It will show your website's Monthly Search Volume (MSV) with the Keyword Difficulty (KD) of any particular keyword.
It can track down any technical issue at the back end of your website.
It gives detailed info about the keyword that helps rank your website or web page.
You can analyze the content that has been ranked using any particular keyword.
It gives suggestions like content length, topic to focus on, which terms should be used, etc.
You can download your website's online performance report in PDF format.
What are the top 3 SEO tools?
Despite knowing the purposes and advantages of SEO tools, sometimes, it becomes difficult to select the most appropriate tool to improve your website's position in any Search Engine Optimization. Here, you will get the top three SEO tools to make your search easy and sorted with their pros, cons, and comparisons.
1. Semrush
Semrush has been considered to be one of the best SEO tools today. It started its service as a Firefox SEO extension and later became a dedicated SEO tool.
From keyword tracking, new keyword ideas, and tracking competitors' moves to local SEO monitoring, advertisement monitoring, and social media posting, you can do multiple activities using this tool to improve your website's SEO ranking. So, to get a Semrush review, let's see the pros and cons of this SEO tool.
Pros
You can generate & save custom reports for any keyword, link, or domain.
Analyze your content's performance with effective and practical tips.
Get suggestions from millions of local and national keywords.
You can analyze the traffic of any website.
Cons
The Top Stories Tracking feature shows errors.
Most of the data got delayed for one day.
Semrush Pricing
Pro: $119.95/ Month
Guru: $229.95/ Month
Business: $449.95/ Month
2. MOZ

MOZ is one of the most popular all-in-one SEO tools to provide professional perfection in its service, which is helpful for agencies, SEO professionals, and small business owners.
While providing an easy keyword research tool, uncovering technical SEO issues, tracking the performance of traffic-driving keywords to the real-time distribution of your website information, local and mobile SERPs, this SEO tool is well equipped to provide the best placement to your website.
Pros
Moz keyword explorer comes with the features of keyword & link research, technical site audit, SEO insights & reporting.
It offers duplicate closer & review management with daily tracking & competitor intelligence.
It will show technical errors & issues with recommended suggestions.
Get on-page SEO recommendations for content optimization.
Cons
There are too many features to handle.
It is advisable to have some prior training to operate this tool.
MOZ Pricing
Standard: $99/ Month
Medium: $179/ Month
Large: $ 299/ Month
3. Ahrefs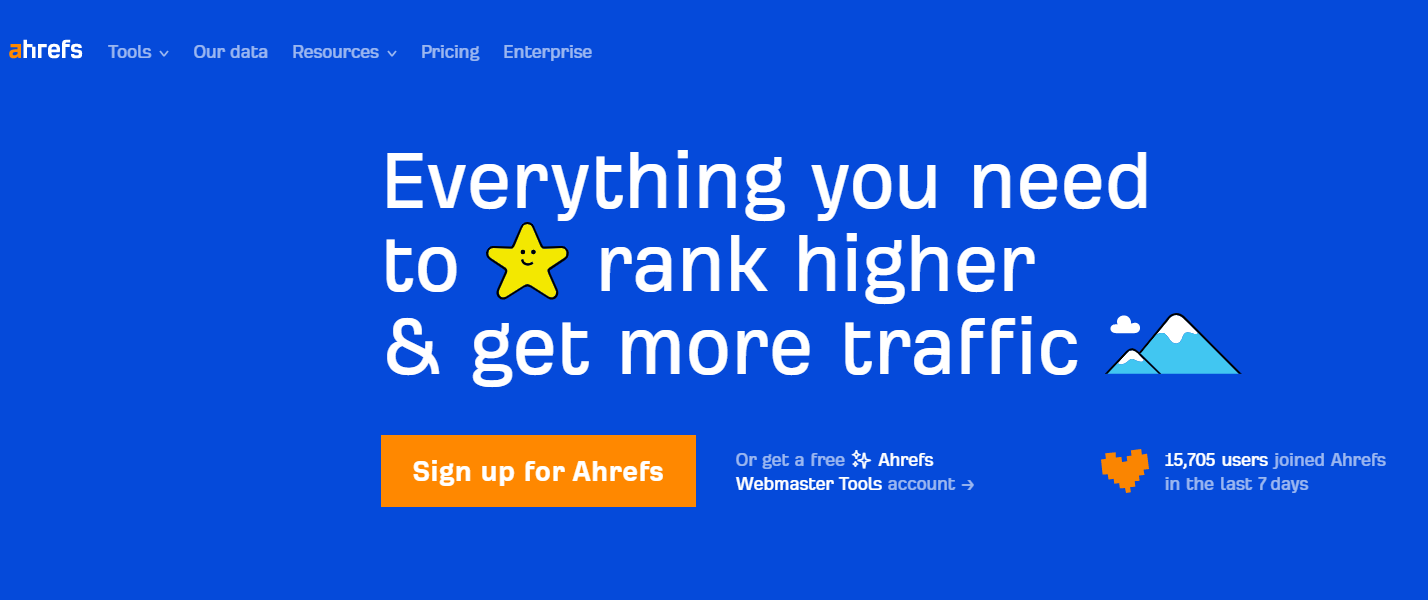 Even though the above-mentioned two SEO tools work as the best Ahrefs alternatives, Ahrefs has unique features to provide smart and sorted service to make your website perform better in search results.
While monitoring SERPs of any specific keyword, you can use desktop, location, and mobile tracking filters. With multiple features and functions, this SEO tool is a great option to give an adequate boost to your website.
Pros
It has a website explorer to keep tracking your competitors.
It offers a website audit tool for your site's best optimization.
It supports keyword explorers to monitor the performance of used keywords.
Get the best content explorer to track down the most famous content with popular keywords and topics.
Cons
The historical data of specific metrics are missing.
It is difficult to find out certain features through the interface.
Ahrefs Pricing
Lite: $ 99/ Month
Standard: $179/ Month
Advanced: $ 399/ Month
How to select the best SEO tool?
While going through the most highlighted aspects of these three SEO tools, let's compare their four primary services to pick the right tool for your specific purpose.
SEO chart
SEO Tool
Keyword Research
Back-link Analysis
Technical SEO & Website Audit
Classification Tracking
Semrush

Competitors' keywords tracking
Several keywords ideas
Keyword search volume
CPC distributions

You need to click on several steps to get your backlink reports.
It doesn't have a neat interface for indexing backlinks fast

It shows errors like Page tracking, HTTP status code, Broken links, detecting errors, etc.

It gives website ranking accuracy
It supports metrics called "Visibility"
It daily updates the database of keywords ranking

Moz

Find targeted keywords
Search using competitors' keywords

Analyze recent link profile
Track link-building efforts
Cultivate link-building opportunities

It will show if there is any problem with the site but would give any solution or recommendation for it

Track local & national research volume
Track keywords in multiple searches engines in 200+ countries
It supports the "Visibility" feature to monitor the frequency of keyword ranking

Ahrefs

Two Keyword Functions:
Keyword Explorer to monitor the number of clicks on it.
Organic Keywords to monitor competitors' Keywords

It will show everything like reference IP, anchor, TLD, referring to domains, broken backlinks, etc.

It shows issues like performance, an internal page, HTML, Page speed, Meta-tag, etc.

Entering a keyword will show the website's ranking
It offers reports from 170 countries
How to customize the SEO report of your site
You can generate and download your required report of your website's online performance in PDF format using any of these SEO tools. Since PDF is one of the most commonly used formats that works easily on any OS. Storing and sharing content in this universal format is very convenient. So, while saving your website performance report in PDF format, you can customize it according to your specifications on your Windows PC with the smart SwifDoo PDF editor.
With this tool, you can merge two reports, highlight any particular area, add some special note to any particular information or customize your report by inserting links or any image or something else. The SwifDoo PDF tool will allow you to do anything with its merging, editing, converting, compressing, and other features. Here, you go with the steps to annotate your website report.
Step 1: After launching the SwifDoo PDF software on your Windows PC, insert the website's SEO report in the program using the Drag & Drop option.
Step 2: Select the "Annotate" option at the top and go for "Highlight " or other editing tools.

Step 3: Choose the particular portion of the report to highlight or insert text.
Step 4: Finally, head to the SwifDoo & opt for "Save As" to save the edited PDF.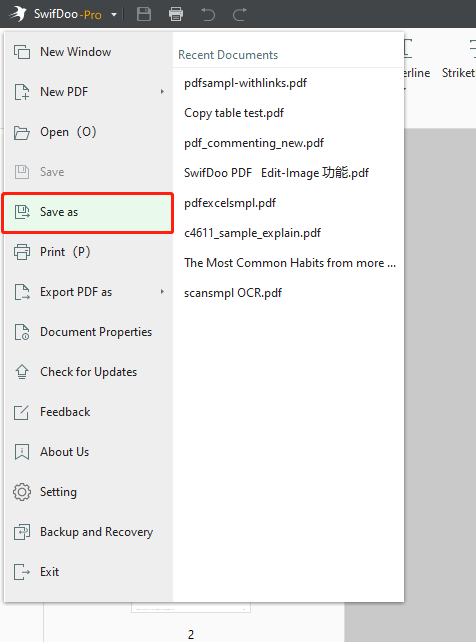 Last Word
So, while selecting any SEO tool after comparing Semrush, Moz, and Ahrefs, you can do as per your requirement. However, don't forget to use SwifDoo PDF software's customization support to make the most out of your website's SEO analysis. The more customizable input you will add to your website report, the maximum output you will experience in your website ranking on any search engine.