The current stressful life seeks an escape route in order to breathe some relaxing air. One excellent way is to color. As a result, adult coloring offers a new way to de-stress one's mental health and stress-free life. Today's post will focus on how an adult coloring book improves mental health and helps deal with complex issues.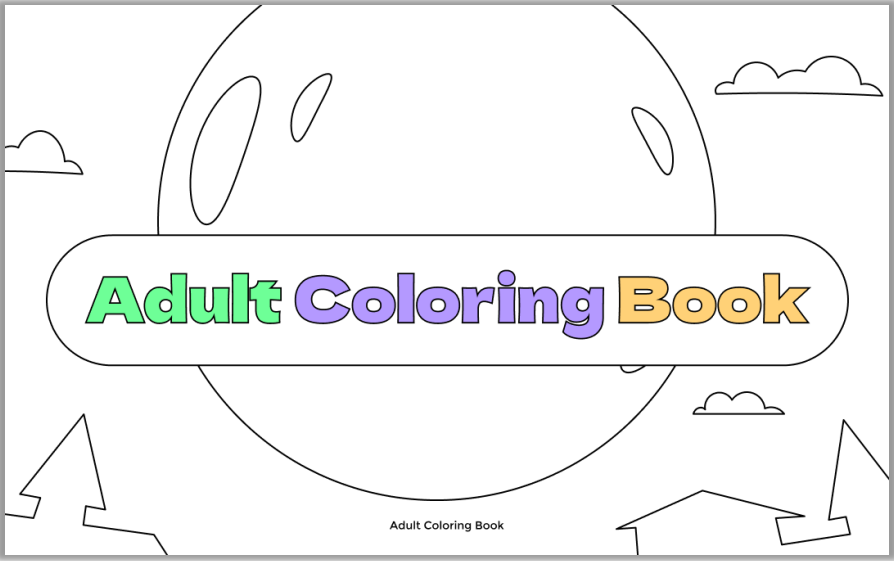 The color of your favorite figure, mandala, or other pattern brings therapeutic relief and helps you focus on the present. People suffering from mental stress, anxiety, and overthinking can adopt regular coloring habits to avoid all these deadly mental ailments.
How Does Color Improve Your Mental Health?
If you enjoyed color in childhood, this is probably the right time to pick your favorite color and sit with the book and colored pencils. You will feel relief and a sense of thoughtfulness in every stroke. Color improves your mental health, as when you take your favorite pastel pencil and start stroking inside the line, your brain cells become active and start signaling you to forget about your surroundings and focus on what you're doing now.
Artwork, floral patterns, and different figures have their own color bases, or you can give them a new look with your selective choice of colors. When you start the activity, your brain reaches a relaxed level, focuses on the present, and forgets anxiety. It's all about a chemical game inside our brain tissue that comforts the conscious mind.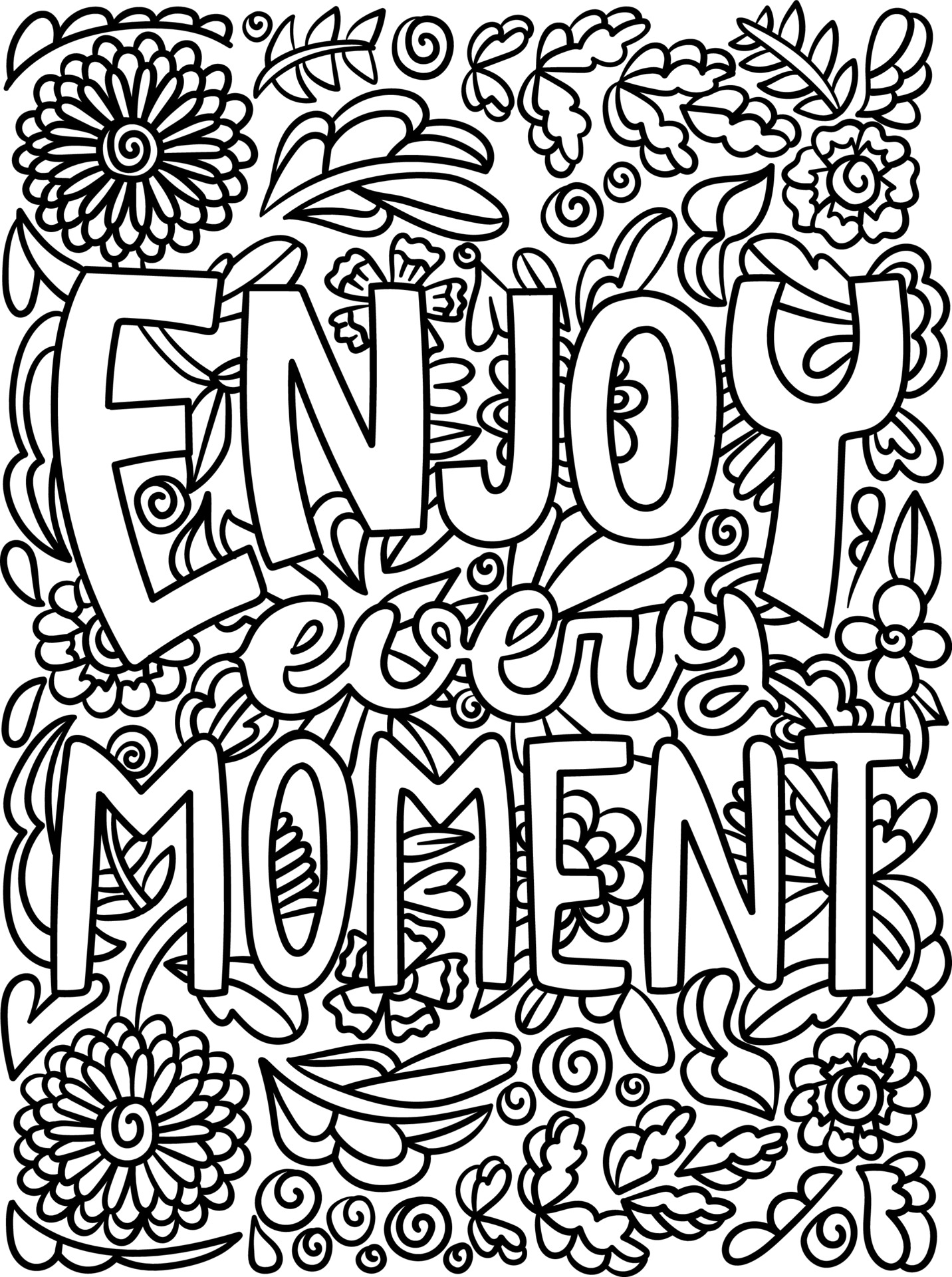 Thus, adult color comes into the limelight after revealing its great benefits in our daily lives. Especially those who are undergoing treatment for lethal diseases and are constantly threatened with death. Even those are overthinkers who make life miserable by thinking of unnecessary elements.
Further, coloring is a mindful activity where your senses engage until you select a color, start giving strokes, and make a beautiful coloring creature. In this entire process, your mindfulness helps boost your thought process. However, we will reveal more health benefits in the coming paragraph; keep reading.
Seven benefits of Coloring a Book
When we talk about adult coloring, that doesn't mean you must become a painter to de-stress yourself. Instead, a simple bird or floral figure can soothe your mental health. How? Let's take a look at its advantages.
1#. Color can improve brain functions
Color can improve your brain functions, and it's medically proven. For example, suppose you add coloring to your daily activities. In that case, you can see how your mind starts making firm decisions and how it works better and won't allow you to think negatively or overthink anymore. Coloring patches activate your brain's cerebral hemisphere, which controls your emotional level and decision-making. If you sit with the drawing book regularly, you'll observe the change within yourself.
2#. Boost your meditative state
Art therapy calms the mind and keeps it from thinking about trivial matters. When you begin coloring complex designs, your mind becomes calmer and your level of logical thinking rises. In other words, it helps you meditate your brain cells and drives you through a joyful yet emotionally intense channel of happiness. It's necessary, especially in adulthood, which maximizes the emotional layers that help you focus on the present, leaving worries about the future and anxiety about the past.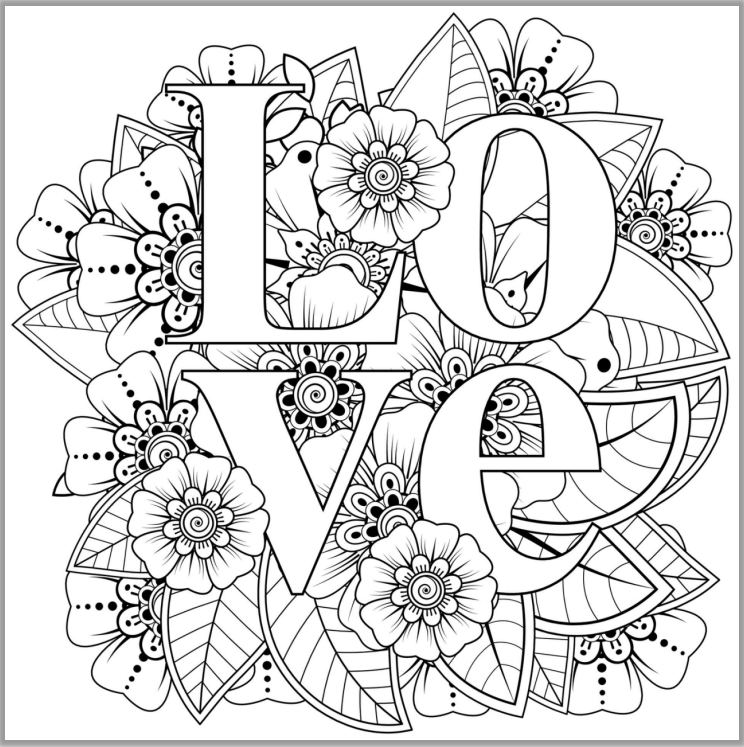 3#. Refine the sleep cycle
Dementia is a threat to the modern lifestyle. People can't sleep at night, and the morning brings fatigue and other health issues. Choose your favorite color and begin coloring before bed; this aids in the secretion of melatonin, which regulates your sleep cycle. You can replace your smartphone with a color book and notice the changes. The screen's blue light damages melatonin's release and reduces your sleep desire, whereas the color patches soothe your brain cells and help naturally release the chemical. Your sleep cycle will improve if you regularly practice coloring.
4#. Remove anxiety from your thoughts
Anxiety is another silent killer of internal health, leading to suicidal tendencies among growing kids and adults. For example, 20 minutes of coloring can slow down your heart rate and anxiety level and help your mind think and act practically and logically. Studies reveal that color can increase the collaborative functions of the heart and mind. Thus, the complex design drives your mind and spirit to a higher level, helps remove anxiety, and stay focused. Further, it helps in mood enhancement, mindfulness meditation, and destressing mental health.
5#. Improve body function
When you lower anxiety, tension, and mental stress, your internal organs start functioning correctly. For instance, if you have ever felt body pain, a headache, sleepless nights, or a depressed mood, you can observe the change when you make coloring a habit and add it to your daily routine. With paint, in other words, you kill depression, anxiety, overthinking, and stress and allow your body to feel light and destress from all mental ailments, improve your sleep cycle, and help your body function like never before.
6#. Upgrade your motor skill
Motor skills required a fine combination of eyes and hands. Coloring helps improve the coordination you never attain while surfing social media or on your phone. Furthermore, eye-hand coordination improves your thinking ability, which nearly eliminates dementia. Further, coloring can connect all the organs and allow them to function as they should. As a result, color can be as useful in passing the time as a brain teaser or crossword puzzle.
7#. Improve emotional aspect
If you think and decide by heart, you're an emotional person. If you want to improve your emotional health, start coloring complex designs and experience the development. The detailed coloring, selecting colors and trying to make it perfect help you improve your emotional health, and you'll always feel joy, even in odd situations. Your mental layers can cope with the current situation. From an overall perspective, your vibes get a makeover with your coloring habits.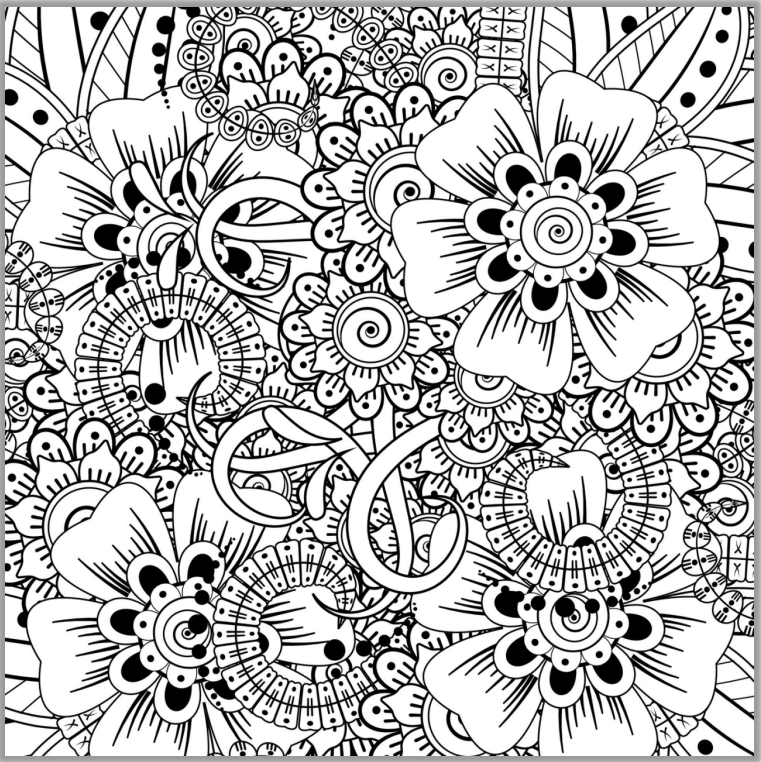 These seven benefits can bring a massive change in your daily routine, and you can experience the changes gradually.
The Availability of Color Books
You can download color books online if you want to start practicing soon, which you will get in PDF format. After downloading, you can print out the PDF and enjoy coloring. If the book contains more pages, you'll face some difficulties. No worries. Use SwifDoo PDF software to compress the whole book, or you can split the pages for a better printout option. SwifDoo PDF tool thus assists you in focusing on your color strokes on smaller pages.
Again, if you have small PDF color page files, you can combine all the pages and create a book for better use using SwifDoo PDF software. Whether merging the small page or splitting the long PDF pages, the SwifDoo PDF tool can assist you in both cases and help you get your desired mandala book as early as possible.
Final Words
Mental health severely threatens the existing generation as the lifestyle becomes complex and expectations rocket up. It's your responsibility to stay calm, focused, and optimistic amid this chaos and lead a happy life with your family. Add color to your daily life, improve your health issues, and dive deep into your creative world. It will make you happy, content, and excited all day.