If you want to have a real impact on personal finances, and thus derive satisfaction from the quality and standard of living, you have to face many dilemmas created by the modern society. Perhaps you wanted to understand what was happening to you, or simply to find solutions to your problems. To do this, you can get a self-help or personal development book.
Today you can have ebooks on the phone and read wherever you want. And many books on this topic come out every year, so when you think to yourself - a book on personal development, you probably don't have one in particular in mind. If you're looking for something good, Think and Grow Rich is a recommended book of this genre.
Think and Grow Rich is one of the oldest well recognized books on money as well as personality development. Originally published in 1937, it covered the philosophies of great men. The book has undergone several updates to include the newer breed of great minds, and to ensure that the lessons continue to remain relevant even today.
Think and Grow Rich: The Book
Book Name: Think and Grow Rich
Originally Published: 1937
Authors: Napoleon Hill
Original Language: English
Genres: Self Help/Personal Development
Think and Grow Rich: The Author
Napoleon Hill, the author, was born on October 26, 1883 and died on November 8, 1970. Hill is best known as the author of Think and Grow Rich. Napoleon Hill is the father of personal success or motivational literature. He began writing for small-town newspapers. He used his earnings as a reporter to enter law school, but had to drop out for financial reasons.
The turning point in his career was to write a series of articles on famous people and to interview the wealthy industrialist Andrew Carnegie. Hill learned that Carnegie believed that the process of success could be explained by a simple formula, which could be learned and put into practice by the average person.
Carnegie was impressed by Hill and later commissioned and provided him with letters of reference so that he could interview over 500 successful men and women to discover and publish this formula for success. This project continued for 20 years and culminated in Hill becoming an advisor to Carnegie and the publication of Think and Grow Rich.
Think and Grow Rich Reviews
Think an Grow Rich consists of 15 chapters that are linked together, giving the reader how to be victorious in the financial field. The insights gained from interviews with industry leaders is where you find the value of this book.
The author makes you do more than just read the book by assigning several mundane tasks like writing down your daily goals. Indeed, the book does more than enrich you, as it intends to build your characters as well.
In the Think and Grow Rich chapters, it is also sought that, based on the secrets shared by rich people, others can succeed in obtaining and fulfilling all the goals they set out to achieve or exceed the wealth of everyone.
Think and Grow Rich [Online Book]
When choosing the right book, you'd better consider to best adapt it to your own requirements. Many books are written by specialists of the same type of Think and Grow Rich, you will also find publications treating the subject of self-development with a grain of salt and humor.
Think and Grow Rich is one of the most read books in the world and especially by enterprising people. I hope you've already read it, and if not, I encourage you to do so whether or not you're an entrepreneur, businessperson, or employee.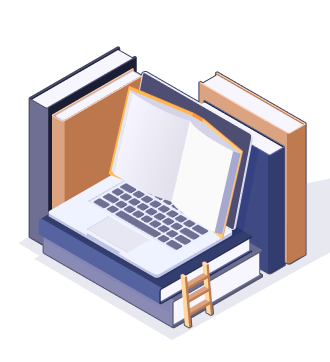 SwifDoo PDF: The Most-Trusted PDF Viewer
View PDF Ebook in Book Layout
Convert PDF Text to Speech
Open Your PDF Books All In One Place
Free Download
Windows 11/10/8.1/7/XP
Think and Grow Rich - Why Is It Worth Reading?
As we know that all achievements come from an idea that crystallizes well organized, including having wealth and becoming a millionaire. We accomplish everything by autosuggestion, well-executed planning linked to a mental domain with an internal harmony attended by thoughts, actions, and goals.
Personal development books are very popular lately. The publishing market is full of publications that encourage you to change your lifestyle, work on your character, and reevaluate your views. In the book of Think and Grow Rich, you will learn the simple and magical formula that will lead the reader to think and grow rich. This can be practiced by a common person.
In Closing
Books about personal development inspire hope that reading them will allow you to make the desired changes in your life. The changes that many of us want to make are usually quite numerous though.
Think and Grow Rich didn't turn out to be purely theoretical, and it did have some good concepts worth implementing. This book should be sincerely recommended to anyone who is not indifferent to the condition of their own finances.