As a King fan, all of his writings hold a special place in his audience's hearts. But then there are books with nerve-racking terrifying themes and intriguing terror that you'll find yourself at your wits' end.
The Stand by Stephen King is one such classic example of a dark fantasy that is bound to stay long after you have finished it.
Of course, passionate King fans need no introduction to his storytelling and plots, but if you have just begun your reading with Stephen, here's every bit of detail that might draw your attention further into the story.
So be in with us to explore The Stand by Stephen King in its crisp details of the summary, reviews, quick book info, Stephen King The Stand EPUB, and what makes it earn a place on our list of dark horror fiction. Let's get started for a nail-biting read!
The Stand: Book Info
Book Name: The Stand
Originally Published: 3rd October 1978
Author: Stephen King
Original Language: English
Genres: Apocalyptic and Post-apocalyptic, Dark Fantasy, Horror Fiction, Science Fiction
The Stand: The Author
Stephen Edwin King is an American horror author famous for supernatural fiction, suspense, sci-fi, crime, and fantasy novels born on 21st September 1947 in Portland, Maine, U.S. Stephen is instead known as the 'King of Horror' due to his high standing in pop culture with his books have sold over 350 million copies as of 2006.
The Stand Stephen King is the longest book of the author, close to 5lac words and approx 1.5k pages with the uncut version. King has published 64 novels and written approx 200 short stories; many of his novels were adapted into comic books, films, TV series, and miniseries. Stephen has also received many awards for his contribution to literature, including Bram Stoker Awards, World Fantasy Awards, British Fantasy Society Awards, and many more.
The Stand: The Summary
The Stand Stephen King summary is about a deadly man-made influenza-like plague, Captain Trips, and its aftermath. The bio-weapon was being developed at the US Department of Defense lab, where an outbreak occurred due to a computer error, and the rapidly mutating flu decimated all of the civilization, including humans, dogs, horses, monkeys, and domestic guinea pigs in a few weeks. The immune and surviving humans find themselves in a post-apocalyptic landscape that is divided into two groups that attempt to rebuild a society.
One on the good side is Mother Abagail, a 108-year-old black woman from Nebraska who appears in the dreams instructing the purest of hearts. And the others are on the side of a supernatural evil presence, Randall Flagg (a.k.a. The Dark Man) from Las Vegas, a semi-demonic man with magical abilities to summon the weak and corrupted to his side - that appears in dreams but with wicked desires to take over the world.
Now the good force must gear up for confrontation and clash with the evil power to battle for their lives or make their stand! But, as the story progresses, it gets interesting to see who wins - Abagail's vision or Flagg's mission.
The Stand Stephen King has over a hundred characters and leading heroes and villains like Stu Redman, Nadine Cross, Lloyd Henreid, Frannie Goldsmith, Harold Lauder, and more, with engaging stories and fascinating arcs.
The Stand: The Review
Stephen King's The Stand reviews talk highly of King's character work besides the incredible plot and the underlying twists. It is a story that narrates the pandemic of weaponized influenza with dark wonders, irresistible terror, and a final confrontation between Good and Evil.
The Stand Stephen King is one of the author's most significant works and possibly one of the best American novels with an epic storyline and a journey that is evil vs. Good that stands at par with your expectations.
The plot of The Stand is about the end of the world that packs in a marvelous and compelling theme of disturbing and horrific stuff that gets impossible to pull away from - showcasing how terrifying and dreadful the end times can be.
Since the plot takes place all over the US, readers also witness adventure, action, romance, sociology, and political science in bits and pieces.
The Stand Stephen King: The PDF
The Stand Stephen King is highly appreciated by reviewers and critics and is regarded as one of his best novels. In fact, Rolling Stone, BBC, Time, Amazon, and the Modern Library have included this novel in their list of the best books of all time, and Marvel Comics has even published a series of comics for all the ardent King fans.
If that was not enough, The Stand Stephen King PDF is available at a click, with multiple sites boasting to download it for free. Of course, flipping the old pages with a new perspective is always a great idea. So it has been a long since you last gave it a read or never got the opportunity to carry a Stephen book, download your copy of The Stand Stephen King PDF and access it anytime at your comfort with a useful PDF reader like SwifDoo PDF.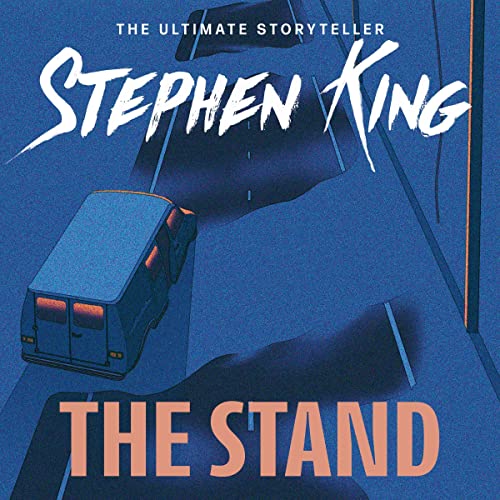 The Stand: Stephen King
If you have ever purchased or downloaded The Stand from online ebook stores or any other sources, and are looking for a tool to convert the ebook formats in order to read on a selected device, you must download SwifDoo PDF to have a try.
It offers the most powerful functions for decrypting and converting any ebooks to PDF and ePub.
Or you can continue reading The Stand online.
Read Online
Since the format has high compatibility with most tablets, viz., iPad, Kindle, and Nook, eReaders can read Stephen King's The Stand EPUB easily. Most importantly, EPUB reader software exists for all computing platforms like desktops, Android, iOS, and Apple Books on macOS and iOS.
What is the Stephen King book The Stand About?
The novel is about a post-apocalyptic sci-fi horror fantasy. King always wanted to write a fantasy epic with an American setting that stands on par with The Lord of the Rings, and with
The Stand Stephen King, it appears he has achieved his feat.
The majority of King's books revolve around the themes of Good vs. Evil, loss of innocence, and abuse. Yet, despite the novel being filled with human characters, the plot narrates the grand-scale battle of cosmic forces of good and evil.
The Stand Stephen King has many versions, with its sequel named Stephen King's The Stand Vol. 2: American Nightmares. King's scariest novel is Pet Sematary, but The Stand Stephen King is the very definition of literary sprawl that leaves no stone unturned to have butterflies in your stomach.
In fact, The Stand 1994 adaptation is based on the 1978 King's novel of the same name. Undoubtedly, The Stand Stephen King remains the author's masterpiece by tapping into
the most intrinsic and often overlooked fears of humanity.
What makes King's books relatable is his quality of crafting ordinary characters with mundane lives who find themselves plunging into chaos by their own trauma or responses to their out-of-control actions.
The Bottom Line
The Stand Stephen King is for every King fan and other readers who have ever found an inclination or interest in horror or dark fantasy. It is a book that you are going to reread for its fantastic writing and terrifying plot.
The situation of despair and tragedy escalates slowly with multiple different characters, topped with terror, horror, and torture. So if you are grabbing The Stand Stephen King PDF, go for the unabridged version to access the deeper details.