Reading The Richest Man in Babylon, the century-old classic for financial advice for being wealthy, could be a self-learning experience. Whether being a salaried or business runner, who does not want to be wealthy? You always seek guidance and assistance to invest, save, expenses, etc, from financial advisers, agents, companies, etc.
To read this book repeatedly to comprehend its core concept, you must want to keep The Richest Man in Babylon PDF in your smart device. While reading the PDF offline, you can customize the reading mode & annotate the book by with the SwifDoo PDF viewer.
Basic Info About The Richest Man in Babylon
The Richest Man in Babylon covers some realist genres such as non-function, economic, self-learning, etc. This 144-page book was written in 1926 by the author George S. Clason as a collection of parables set. The book focused on the 4,097-year-old financial factors of the old Babylon city. This American author is known for its series of pamphlets of financial information, which the U.S. Banks and insurance companies distributed during 1920-24.
The The Richest Man in Babylon book targets a wide range of audiences from age 7 to any age of people who can read this book for practical financial knowledge and guidance. It has been considered a classic of personal financial advice and wealth management. This book is still in print; over 2 million copies were sold worldwide in the last century.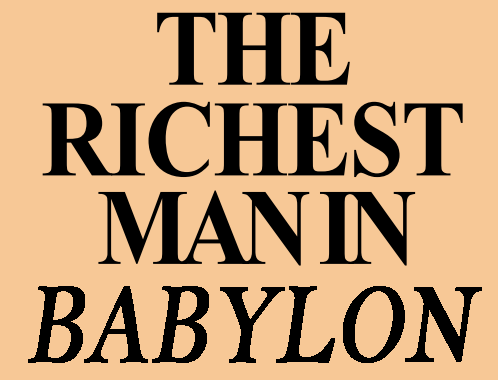 The Richest Man in Babylon Summary
To know what the book is about: The Richest Man In Babylon tells some short stories where the fictional character named Arkad shares his experience, opinion, and advice about different financial aspects in practical life as he became the richest person in Babylon from a poor scribe. The story is divided into several sections. There are seven sub-sections under Seven Cures For a Lean Purse, and under The Five Laws of Gold, there are five subsections.
Main sections in The Richest Man In Babylon:
Seven Cures For a Lean Purse

The Five Laws of Gold

The Gold Lender of Babylon. Better a little caution than a great regret

The Walls of Babylon. We cannot afford to be without adequate protection

The Camel Trader of Babylon. Where the determination is, a way can be found.
The story of The Richest Man In Babylon begins with a chariot builder who works hard but is not rich, and therefore, he goes to his richest friend, Arkad, to get advice. Arkad takes some fundamental financial aspects such as earning money first for yourself, investing in something that you know, property ownership, long-term saving, etc. This way, the book continues revolving around some short stories as examples of practical finance advice.
The Richest Man in Babylon: Book Review
George S. Clason wrote the book The Richest Man In Babylon with some exciting and interesting financial aspects that lie in its execution. The most complicated financial factors have been explained in the most simple manners with short stories that are extremely relatable in recent times. It is a good book to have realistic, practical examples of finance management that anyone can execute and practice in their life to reach their financial goal.
With many lessons to learn from The Richest Man in Babylon, you can create your own financial guide while reading this book on your own. The book also shows financial perspectives from common people, divas, slaves, etc. It also helps you to balance your earnings, expenses, and savings efficiently.
Read & Edit The Richest Man in Babylon PDF
For instant and immediate financial advice, having a The Richest Man in Babylon PDF on your smartphone, laptop, or other devices is the best option. Without carrying the physical book, you can open, read, and share the PDF book at your fingertips. You can borrow the book from Internet Archive or any digital platform and download it for your later permanent and customizable reading.
So, for a The Richest Man in Babylon PDF download and online reading for free, you can also visit PDF Drive. Now, to customize your offline book reading, you can try the advanced techniques of the SwifDoo PDF reader. While editing your The Richest Man In Babylon free PDF book with the app, you can do comment, markup and conversion.
If you borrowed a digital book incompatible with your device, convert the PDF to EPUB or vice versa with the app. SwifDoo PDF offers another exciting function that lets you listen to the The Richest Man in Babylon PDF like an audiobook for free with a free trial and the Text-to-Speech feature. There is an auto-scroll feature to move to different pages automatically while reading the PDF book aloud.

The Best Book Quotes
In The Richest Man in Babylon by George S. Clason, you will have some interesting and valuable financial insights through some of the best quotes.
Where a determination is, the way can be found

Our acts can be no wiser than our thoughts

Confuse not the necessary expenses with thy desires

It costs nothing to ask wise advice from a good friend
Conclusion
Instead of going through complicated financial analysis or advice, if you like to learn the basics and realistic facts and factors of finance, reading The Richest Man In Babylon is the wise option. While learning, you can also implement the tips and tricks of this book to witness real-life applications and advantages of the book.
So, before executing the lessons, you must go through The Richest Man In Babylon PDF as many times as you want with the utmost customization of SwifDoo PDF software. Using this tool, you can access any part, para, or portion of the book instantly with highlighting, marking, etc.
FAQs
Is The Richest Man In Babylon a true story?
No, it is a story of a fictional character who gives some realistic and practical financial advice while citing some simple examples in the form of fictional stories.
Is The Richest Man In Babylon hard to read?
No, this is a very simple and well-organized book to read. The content could be repetitive, but the context is quite relevant and still relatable for finance management.