Introduction:
"If yes is no and once is never, then how many sides does a triangle have?" If this The Inheritance Games quote has already made you frown, you can't imagine where you will be heading while reading this book. This multiple award-winning book is a treasure chest of mystery, secrets, surprise, and suspense.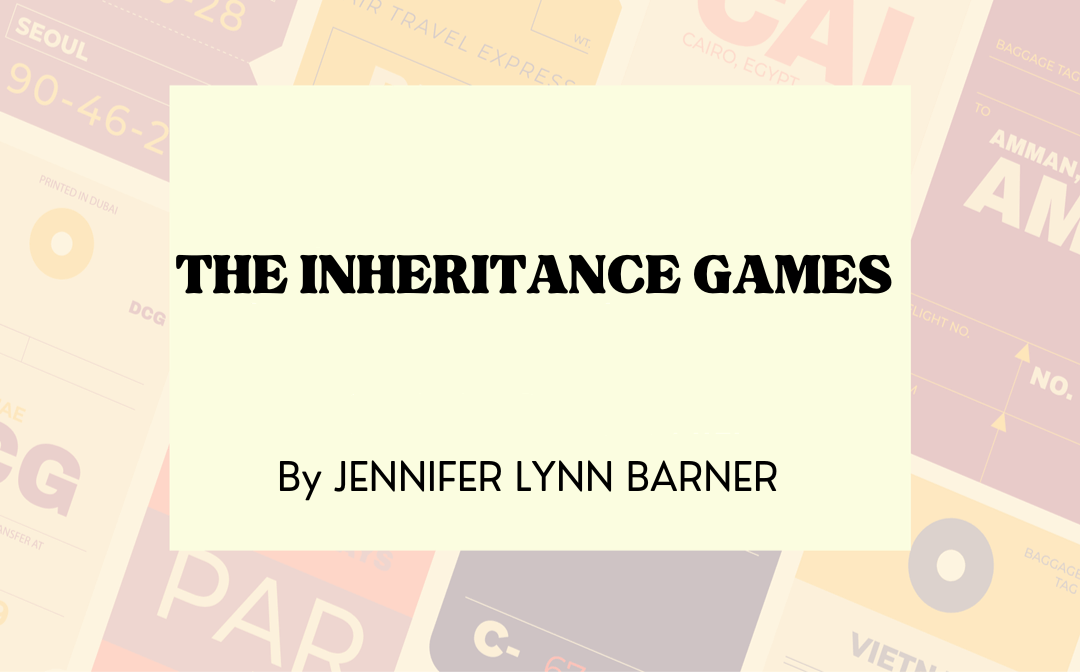 To unfold its shades and shales, you better read the story with The Inheritance Games PDF with customization and attention on your convenient device anytime. So, if you are eager to know more about this book, here you go with its highlights and most flexible PDF reading options.
About The Inheritance Games
The Inheritance Games was written by Jennifer Lynn Barnes, an American young adult writer who studied cognitive science. She wrote her first book at 19, and her five books were sold while completing her university. This mystery, thriller, romance, & fiction genres' book is the first book of The Inheritance Games series, followed by The Hawthorne Legacy, the second book, and The Final Gambit, the third & last one.
This book has won several awards and nominees, including the Green Mountain Book Award (2022), Buxtehuder Bulle Nominee for Shortlist (2022), Rhode Island Teen Book Award Nominee (2022), etc. As this 400-page book is perfect for reading for 13 years and above ages, it's best to read The Inheritance Games PDF version as it is trendy and handy for teenagers or adults to access through their smart devices.
The Inheritance Games Summary
The Inheritance Games is a story of a young girl, Avery, whose mother was dead and her father was lost. She had been living with her half-sister Libby. She works as a waitress to meet her daily needs in her poverty. The super-ambitious Avery is very fond of various types of games, and she spends her time with a homeless poor man named Harry. One day, she came to know that a millionaire, Tobias Hawthorne, left everything to her in his will.
From here, the story takes a sharp turn to endless secrets and mysteries that Avery gradually reveals in the story with the help of Hawthorne. During her stay with the Hawthorne family, too many people threatened her life, and only her death can reverse the will. As mentioned in the will, she had to stay at least one year with the family.
In her search for the secret of the will, Avery fell in love with two Hawthorne brothers and came to know that Harry, her chase partner, was the lost son of Tobias Hawthorne. That's it. The Inheritance Games summary will not spoil your thirst for thrills, and it's your turn to find Avery's secret while reading the book.
Read The Inheritance Games PDF Online for free.
A one-time reading of The Inheritance Games is not enough when you want to feel the thrill while going through its hidden clues. So, for repeat and relaxing reading, you can try The Inheritance Games PDF online. However, to enjoy internet dependency-free reading, you must download the online ebook and open it with one click on your PC with SwifDoo PDF software for ultimate customization.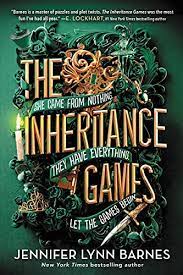 The Inheritance Games by Jennifer Lynn Barnes
If you have ever purchased or downloaded The Inheritance Games from online ebook stores or any other sources, and are looking for a tool to convert the ebook formats in order to read on a selected device, you must download SwifDoo PDF to have a try.
It offers the most powerful functions for decrypting and converting any ebooks to PDF and ePub.
Or you can continue reading The Inheritance Games online.
You can add your input in any part of the PDF while solving the mystery, or you can highlight any section or line of the story that gives you hints to unfold the secret. Alternatively, if you don't feel like reading the book, you can convert The Inheritance Games eBook to audio format to enjoy hassle-free listening while driving, walking, or cooking. So, let's see the steps to convert the PDF into audio.
Step 1: After downloading the SwifDoo PDF on your PC, launch it on a PC;
Step 2: Launch the program and click Open to import The Inheritance Games PDF file. Head to the View tab;
Step 2: Click the Read button to convert your PDF to speech. From the four reading modes, Entire Document, From Current Page, Current Page, and Selected Text, you can select any option depending on your requirements.

While converting your PDF to audio format, you can also try several other customizations to your PDF with the SwifDoo program.
SwifDoo View Features
Customize resting while changing PDF display mode & theme;
You can read the PDF aloud;
You can replace the PDF text;
You can translate PDF into your desired language.
Books like The Inheritance Games
If you can't get over the enigma of this book, here you go with the top 5 books like The Inheritance Games to feel the thrill of your reading.
A Good Girl's Guide to Murder
Shatter Me
Five Survive
Caraval
The Last Hint
The best part of The Inheritance Games is its unpredictable twists and turns with jaw-dropping endings. Once you finish reading, you will not only feel like sharing this book with your friends but will also like to keep it on your reading list forever. Repeated reading of this book will help you to understand how Avery analyzes every hint that leads to the next steps.
So, once you read The Inheritance Games PDF with the SwifDoo PDF reader, you can mark, highlight, or add comments on different interesting areas of the book with your opinion. This kind of customized reading may help you to solve other mystery stories before you reach the end.