Introduction:
The Hating Game has been the trendiest novel in recent years. The conventional image of passion and emotion in love has taken a dynamic shift in The Hating Game book to excel in the intensity of romance. The subtle situation, emotion, and execution make this novel extremely engaging, appealing, and heart-wrenching.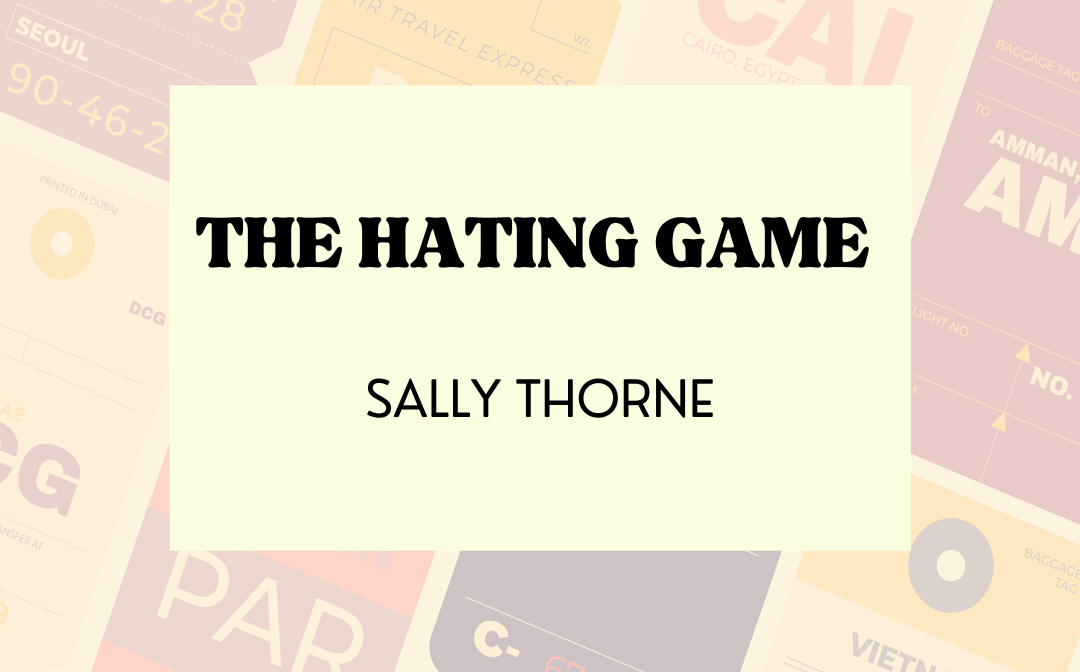 You can keep this book close to your heart with The Hating Game PDF on your smart device and go through your favorite romantic line or fighting scene as often as you want. In offline PDF reading, you can annotate and customize your ebook with your personal touch and appeal by drawing, highlighting, or marking some particular part of the book to convey the message of your heart.
The Hating Game: Book Info
The most talked about The Hating Game novel is written by USA Today's best-selling writer Sally Thorne. This enemies-to-lovers rom-com book is her debut novel, published in 25 countries. This Australian-born author won several prestigious awards: Romantic Times Reviewers' Choice Award & Goodreads Choice Award Nominee for Romance for Mainstream Fiction (2016) for The Hating Game book.
Oprah Winfrey has placed this 365-page novel in the seventh position in the list of the best 20 romantic novels of all time. This fictional, contemporary romantic novel is appropriate for 16 years and above. A film was made on this book with the same name and released in 2022.
The Hating Game Book Summary
In the synopsis of the love story The Hating Game by Sally Thorne, you will meet 28-year-old Lucy Hutton and young, handsome Joshua Templeton. Even though they both work in the same company and spend time together while playing "Mirror Game" with each other, Lucy hates him for no reason. They tried to beat one another for a senior position in their office, and eventually, they came closer to each other during various incidents.
Despite feeling a strong attraction for each other, Joshua doesn't want to have sex with Lucy because he thinks that once they do it, they will feel like doing it repeatedly. Joshua is also jealous that another colleague, Danny, kissed Lucy on a date.
However, when they had sex in a friend's wedding, Lucy felt on top of the world. But soon after Lucy came to know about Joshua's ex-girlfriend, who was the bride of the wedding, she felt lost and betrayed. To know where The Hating Game story heads, you need to read the book in its PDF version.
The Hating Game Book Review
In Sally Thorne's The Hating Game, you will witness some common yet contradictory actions and reactions to human behavior. Even though Lucy and Joshua felt for each other, they tried hard to hide their feelings from each other because of insecurities, fear of rejection, and considering themselves unworthy of love.
Lucy's loneliness and Joshua's unsuccessful past relationships made them vulnerable to accept and express their real emotions to each other. This is a fictional story of real emotions of love, hate, passion, and pretension. So, while reading The Hating Game PDF, you will completely relate to their feelings and emotions as we all have been through these vulnerabilities in our lives somehow.
How to Read and Convert The Hating Game PDF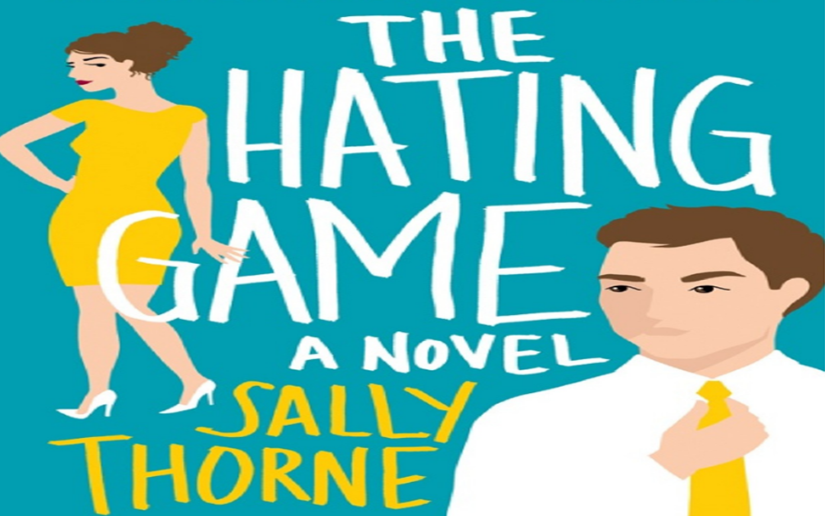 Read The Hating Game PDF in SwifDoo PDF
If you have ever purchased or downloaded The Hating Game PDF from online ebook stores or any other sources, and are looking for a tool to convert the ebook formats in order to read on a selected device, you must download SwifDoo PDF to have a try.
It offers the most powerful functions for decrypting and converting any ebooks to PDF and ePub.
Or you can read The Hating Game online.
Reading a The Hating Game PDF on your smartphone, tablet, laptop, or any other device is not only easy and hassle-free, but it also lets you share the ebook without sharing the physical copy. Thankfully, there are several websites like FlipHTML5, where The Hating Game is available to read online for free.
However, you must try The Hating Game PDF book download for your offline reading. Now, whether it's your desktop or smartphone, with the smartest features of the SwifDoo PDF reader, you can customize the book reading on your mobile or computer. So, let's see some exclusive features you can do to the book.
Jump from one location to another while searching for a specific word or phrase

Text-to-speech conversion to

read The Hating Game free PDF ebook loudly

Change the font size, color, mode, or theme for relaxed reading

Convert PDF to EPUB or any other your desired format like Word, Excel, Image, PowerPoint, etc

Multiple annotation tools for highlighting, marking, commenting, drawing, underlining etc
Conclusion
In The Hating Game, you will experience all types of realistic and relatable emotions and vulnerabilities of human nature. So, to figure out your equation with your loved ones, reading The Hating Game will be a path-breaking experience. Now, it's time to see what you are missing in your love life through the eyes of Lucy and Joshua.
FAQs
Is The Hating Game Spicy?
Yes, there are some kissing and sex scenes in the book. Even though these hot scenes are intense and passionate, they are not explicit or erotic.
Is there The Hating Game Book 2?
No sequel of this book has been planned yet from the author's side. However, because of the huge popularity of this book, you can expect the unpublished epilogue of this book in the author's next book.