The Great Gatsby, written by F. Scott Fitzgerald, is a novel that has become a staple in American literature. It is a story of love, wealth, and the American Dream, set against the backdrop of the roaring twenties. The novel's themes continue to resonate with readers today, making it a timeless classic. In this review, we'll delve into the author, the book, and where readers can download the eBook.
About the Author
Francis Scott Key Fitzgerald was born on September 24, 1896, in St. Paul, Minnesota. He was named after his distant cousin, Francis Scott Key, the author of "The Star-Spangled Banner." Fitzgerald was a bright student, and he attended Princeton University but dropped out before graduating to join the Army during World War I.
Fitzgerald met Zelda Sayre in 1918, and they fell in love. Zelda was a socialite from a wealthy family in Alabama, and their courtship was highly publicized in the media. They got married in 1920, and their relationship was tumultuous, marked by Fitzgerald's drinking and Zelda's mental illness.
Fitzgerald's literary career began in the early 1920s when he published his first novel, This Side of Paradise, which was a commercial success. The novel was semi-autobiographical, drawing on Fitzgerald's own experiences as a Princeton student. He continued to write novels and short stories throughout the 1920s, including The Beautiful and Damned and The Great Gatsby.
Fitzgerald's personal life was marked by excesses and financial struggles. He struggled with alcoholism, and his marriage to Zelda was strained. Despite these challenges, Fitzgerald continued to write, producing some of his best work in the 1930s. He died of a heart attack in 1940 at the age of 44.
About The Great Gatsby
The Great Gatsby is set in the summer of 1922 in the fictional town of West Egg on Long Island. The novel is narrated by Nick Carraway, a young man who has just moved to West Egg to pursue a career in finance. Nick becomes involved in the lives of his wealthy neighbors, including the mysterious Jay Gatsby.
Gatsby is a wealthy man who throws lavish parties in an effort to win back the love of his life, Daisy Buchanan. Daisy is married to Tom Buchanan, a wealthy and arrogant man who is having an affair with a woman named Myrtle Wilson.
The novel explores themes of love, wealth, and the American Dream. Gatsby embodies the American Dream, the idea that anyone can achieve success and wealth through hard work and determination. He came from humble beginnings and made his fortune through illegal means, but he is still unable to win back Daisy's love. The novel suggests that the American Dream is flawed, that it is not enough to achieve wealth and success without love and fulfillment.
The novel also explores the moral decay of the time, the excesses and superficiality of the wealthy elite. Gatsby's parties are extravagant and decadent, but they are ultimately hollow, lacking in true connection and meaning.
Fitzgerald's writing style is known for its poetic language and vivid descriptions of the characters and settings. The novel is filled with memorable quotes and vivid imagery, such as the famous description of Daisy's voice as "full of money."
The Great Gatsby has been adapted for film and television numerous times, including a 2013 film directed by Baz Luhrmann and starring Leonardo DiCaprio as Gatsby. The novel's themes and characters continue to resonate with readers and audiences today, making it a timeless classic.
Where to Download The Great Gatsby eBook
The Great Gatsby is a public domain book, meaning that it is free to download and read online. Here are some websites where readers can download the eBook:
Project Gutenberg: Project Gutenberg is a digital library that offers over 60,000 free eBooks. The Great Gatsby is available to download in various formats, including ePub, Kindle, and HTML.
Amazon Kindle Store: The Amazon Kindle Store offers a free version of The Great Gatsby eBook for Kindle users.
Google Books: Google Books has a free eBook version of The Great Gatsby that can be read online or downloaded in PDF format.
Barnes & Noble: Barnes & Noble offers a free eBook version of The Great Gatsby for Nook users.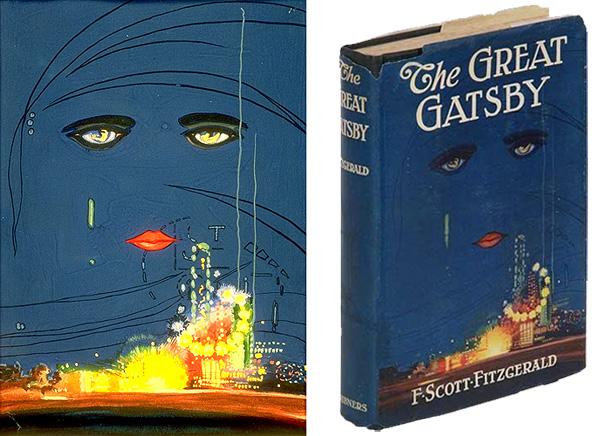 If you have ever purchased or downloaded The Great Gatsby from online eBook stores or any other sources, and are looking for a tool to convert the eBook formats in order to read on a selected device, you must download SwifDoo PDF to have a try.
It offers the most powerful functions for decrypting and converting any eBooks to PDF and ePUB.
Or you can continue reading The Great Gatsby online.
Read Online
In conclusion, The Great Gatsby is a novel that has stood the test of time, capturing the essence of the roaring twenties and exploring timeless themes of love, wealth, and the American Dream. F. Scott Fitzgerald's writing style is poetic and vivid, painting a picture of the characters and settings that lingers in the mind long after the last page is turned. The Great Gatsby is a must-read for anyone interested in American literature, and it can be easily accessed for free through various eBook downloading websites.
SwifDoo PDF: A Professional PDF Reader
If you have downloaded The Great Gatsby in PDF format, it's better to read this book with a dedicated PDF reader. Though a web browser also supports opening PDF files hassle-free, a professional PDF reader offers you much more convenience. Take SwifDoo PDF as an example, when reading PDFs using this program, you can:
Take different reading modes under varieties situations.
Let the PDF book read aloud to you.
Tap to translate foreign languages.
Annotate any place on the PDF file with your comments.
…
Here's a simple guide on how to use SwifDoo PDF to read The Great Gatsby:
Step 1. Download SwifDoo PDF for free on your PC.
Step 2. Open The Great Gatsby within this program.