Introduction:
To talk about romantic novels, you can't miss one of the New York Times's best sellers, People We Meet On Vacation. This multiple-nominee and award-winning book proves the eternal saying, "opposite attracts," all over again with a love story between two poles apart souls. Even though one first meeting drives the couple to their destination of oneness, sometimes it takes years to reach there.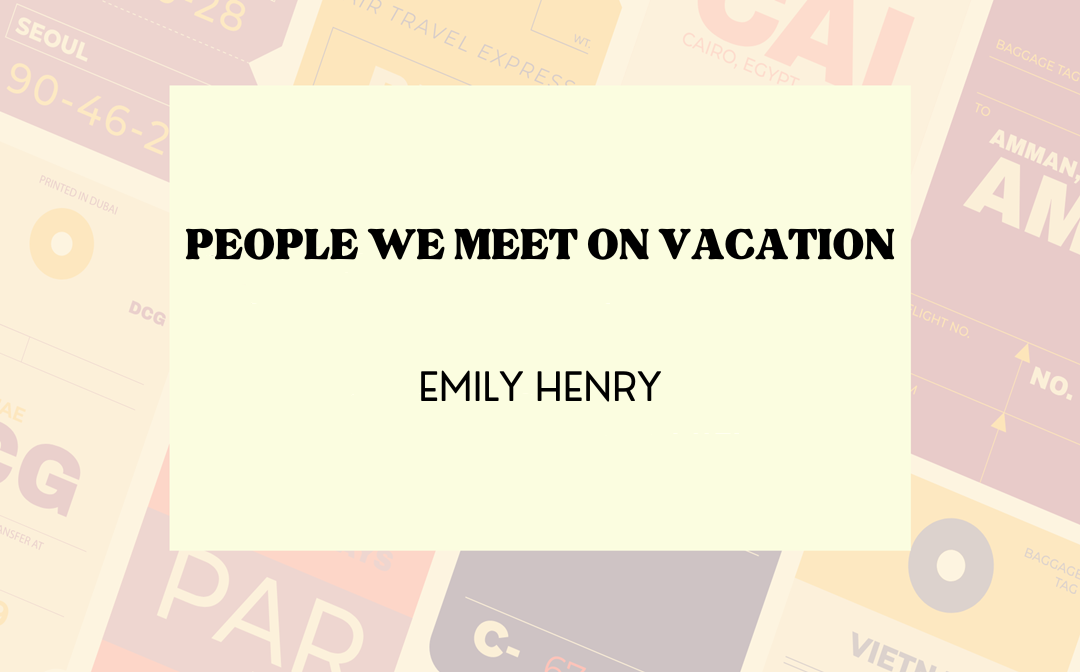 So, reading People We Meet On Vacation will be a treat to meet your hidden shades of life, love, and lust. This romantic novel will take you on a rollercoaster ride of emotion, passion, insecurity, and vulnerability between two people who madly feel for each other but can't accept it. So, to relish their romance repeatedly, carrying the People We Meet On Vacation PDF version is the smart option with the flexible reading and annotation customization of the SwifDoo PDF viewer.
People We Meet On Vacation: The Book's General Info
Before getting lost in the lovey-dovey world of People We Meet On Vacation, you must have some interesting insights about this novel.
Author: Emily Henry
Genre: Contemporary Romance, New Adult, Travel, Fiction
Characters: Alex Nilsen, the male protagonist who is a serious, tall, honors student, aspires to be a creative writer. Poppy Wright, the female protagonist, a college dropout adventurous person, aspires to be a travel writer.
Published: By Berkley on 11th May 2021
Book length: 400 pages
Age Limit: 16 Years & Above
Book Formats: People We Meet On Vacation PDF, audiobook, Kindle, Paperback
People We Meet On Vacation: Summary
To get the synopsis of People We Meet On Vacation, you begin with the beginning when Poppy and Alex meet for the first time while heading to their university. After that, they move to different cities to pursue their careers as writers. They have planned a yearly vacation for the last decade to meet each other. Even though they are complete opposites, they understand each other more than themselves.
However, after their drunken kiss incident happened on vacation, they stopped talking to each other. After two years of their last vacation in People We Meet On Vacation, Poppy convinced Alex for their new vacation, and their irresistible feeling for each other was expressed on the trip. They fell into a love relationship while involved in physical and emotional intimacy. But this is just the beginning, and to know what the book is about to reveal further in its ending, you should stay hooked until the end.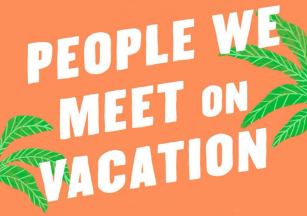 People We Meet On Vacation: Review
In the book review of one of the most talked about romantic novels, People We Meet On Vacation, you will notice that the story is more about two characters than the plot. Interestingly, the plot revolves around the characters and gradually changes the equation between them. You will know how two people share the same emotions of love for each other without self-realization from the book.
People We Meet On Vacation is worth reading as it shows how our past experiences, childhood incidents, fear of rejection, and many other hidden emotions lead us to judge our present situation and equation with others. And the ending of this story will make you realize that you don't have any choice but to accept who you are and what you feel. You can't run away from yourself.
Read & Annotate People We Meet On Vacation PDF
There is no need to carry the heavy 400 pages physical copy of the book when you have the People We Meet On Vacation PDF. You can read the PDF book online for free on any device anytime or download it for your internet dependency free customizable offline reading. Whether you need to add text to, highlight text in or mark up your PDF book with the swift service of SwifDoo PDF reader, you can do that for your flexible, customizable, and comprehensive book reading experience.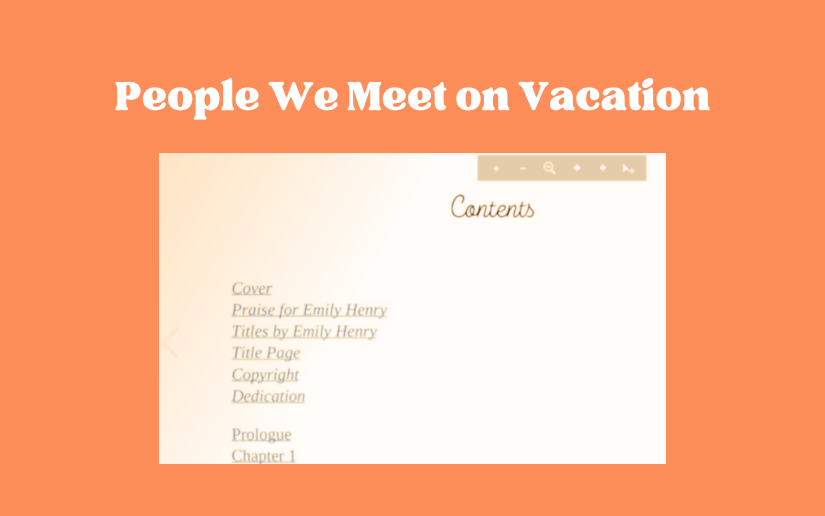 People We Meet On Vacation
If you have ever purchased or downloaded People We Meet On Vacation from online ebook stores or any other sources, and are looking for a tool to convert the ebook formats in order to read on a selected device, you must download SwifDoo PDF to have a try.
It offers the most powerful functions for decrypting and converting any ebooks to PDF and ePub.
Or you can continue reading People We Meet On Vacation online.
How to annotate your People We Meet On Vacation PDF
Step 1: After downloading SwiDoo PDF on your PC, open the PDF file with this program.
Step 2: Head to the Annotate menu, select a tool, start annotating the PDF book and save the changes.

Apart from annotation, you can do lots of other customization with the SwifDoo PDF reader once you have the People We Meet On Vacation PDF book free download. While converting PDF files to EPUB format, you can enjoy the book on your e-reader. You can explore PDF translation and more features.
SwifDoo Multiple Features
Use any color to highlight your favorite line or para
Add comments, images, etc to the PDF book
Draw anything on the PDF
Convert PDF books to other formats
Read aloud, translate, change themes & display mode
Reduce the PDF book size
Merge multiple PDFs into one
The Book Quotes
You can feel the real essence of People We Meet On Vacation by Emily Henry through its 4 phenomenal quotes.
"I don't think I knew I was lonely until I met you."
"It's fascinating. How so much of love is about who you are with someone."
"But most of us are too scared even to ask what we want in case we can't have it."
"It hurts to want it all, so many things that can't coexist within the same life."
Conclusion
If romance is your all-time favorite reading genre, the fresh feel of the Emily Henry's book People We Meet On Vacation is the most fascinating option. After reading the book for the first time, if you want to cherish the hangover of your own romantic nostalgia all over again with Poppy and Alex, keep the People We Meet On Vacation free PDF ebook on your continent devices and stay hooked to the book as long as you want.
FAQs
Is People We Meet On Vacation Spicy?
There are some love-making, closed-door, and bed scenes in the book. However, they are not extremely explicit and write gracefully. So this book is steamy and semi-spicy.
Is People We Meet On Vacation a series?
No, People We Meet On Vacation is a standalone novel with no sequel to the book.
What are the different titles of the book People We Meet On Vacation in other locations?
In America: People We Meet On Vacation
In the UK: You and Me On Vacation