If you enjoy books that engross current social topics in the form of a story, you may enjoy Jodi Picoult's emotional, thoughtful, and beautifully penned Mad Honey book. The plot deals with a mystery thriller to keep you engaged until the final page with the same curiosity and interest. We have shared the book details, a synopsis (without spoilers), and reader reviews to help you understand what you'll be in for! Be with us to understand the deeper book insights and learn about a PDF viewer to access the electronic book version anytime, anywhere.
Mad Honey Book Details
The Mad Honey book is a soul-stirring novel. But before you get your hands on its plot, glance at its key specifications for quick details, genre, and trigger warnings to know if it's worth reading.
Author: Jennifer Finney Boylan and Jodi Picoult
Genre: Fiction, Mystery, Contemporary, LGBT, Thriller, Adult Fiction
Suggested Age: 21 years and up
Language: English
Trigger Warnings: Domestic violence (graphic), LGBTQIA+ violence (graphic), bullying (graphic), child abuse (graphic), and attempted suicide (off-page).
Published: 4th October 2022 by Ballantine
Page Numbers: 464 pages
Synopsis of Mad Honey
This part is a quick synopsis of Mad Honey. This book is about a tale of two mothers Beekeeper Olivia McAfee and her son Asher Fields, and Forest Ranger Ava Campanello and her daughter Lily Campanello, who have recently moved to New Hampshire hometown.
One day Olivia gets a call from school stating that Lily is dead, and Asher is charged with the murder of Lily, his girlfriend. However, Olivia is initially convinced of Asher's innocence but is soon reminded of the similarities between Asher and his father, a brilliant cardiothoracic surgeon but an abusive husband. And as the case against him unfolds, she suspects Asher has hidden more than he has shared with her.
We won't be sharing any spoilers to ruin the fun of reading Mad Honey by Jodi Picoult and Jennifer Finney Boylan. This unforgettable love story with a moving and high-powered exploration of the secrets and risks involved in becoming oneself.
Mad Honey Review
The Mad Honey book has mixed responses from the audience, mainly due to their taste and acceptance of the plot. You may expect it to be sweet and find yourself deliberately attracted, but by the time it messes with your head and heart, it's too late. You may find yourself hooked to the courtroom trial to unfold the suspense of the mystery thriller, turning pages after pages.
But some reviews found the courtroom drama a bit lost in the information sharing after the twist. The way the ending was handled was hypocritical and unbelievably disappointing to many readers.
About the Author of Mad Honey
Mad Honey by Jodi Picoult and Jennifer Finney Boylan draws readers' emotional and mental aspects, and that's all because of the ability of its author, Jodi Picoult, who takes hot topics and transforms them into novels. This book is also the result of a team effort where Jodi took the help of Jennifer Finney Boylan and co-authored with her to understand the difference between sexual and personal identity in a realistic and sensible way.
Jodi Picoult has written over 100 books, including Wish You Were Here, Leaving Time, Small Great Things, and My Sister's Keeper. Jennifer Finney Boylan is also the bestselling author of over a dozen books, a nationally known advocate for human rights, and a trustee of PEN America.
Free Access Mad Honey PDF Book
When you download an electronic book or perhaps any digital document, continuous reading or looking at the screen for stretched hours can cause strain on your eyes. Instead, you may prefer to listen to the content while accomplishing other tasks as well. Moreover, this feature works best for visually impaired people too.
While multiple sites like Yes PDF, PDF Read, YUMPU, OverDrive, etc., provide free Mad Honey book PDF; SwifDoo PDF serves as a practical PDF viewer to help you view PDF books without hassle. It enhances your reading experience by offering easy opening, viewing, and reading solution to have a sense of immersive reading.
SwifDoo PDF has noteworthy reading features, such as,
Helps read a PDF aloud;
Offers to view PDF files in various modes like Presentation mode, full-screen mode, etc;
Translates PDF content into multiple languages;
Enables to read the entire document or selected text.
Here's how you can read the Mad Honey PDF aloud with SwifDoo PDF software in a few clicks.
Step 1: Download and launch SwifDoo PDF Viewer on your PC. Click SwifDoo at the upper left corner of the app and tap Open (O) to select and access your novel in PDF format;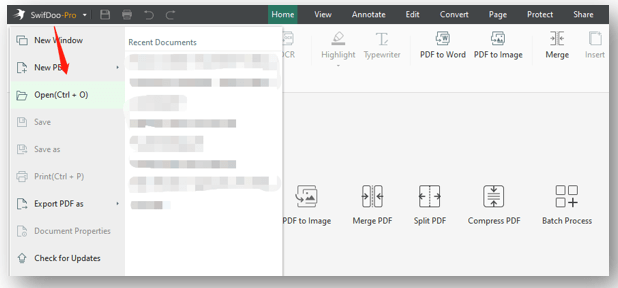 Step 2: Under the Home tab, click the dropdown triangle menu under the Read tab at the upper right corner. Select the Language option to choose your novel's language;
Step 3: Decide whether to read the complete novel, a specific page, or a particular selected text portion. Once selected, the SwifDoo PDF voice reader will convert the market text to speech and read the PDF aloud.
Note: You can click Read > Show Toolbar to adjust the floating toolbar's voice volume, speed, and pitch.
To Sum Up
The Mad Honey book offers a well-paced story highlighting several timely issues and a courtroom trial making it worth reading. However, assuming the trigger warnings, we suggest you also consider the age rating before gifting it to your child or anyone.
You can download and read Mad Honey PDF through SwifDoo PDF at any time. It lets you access the PDF file to open and read for an immersive reading. Moreover, its read-out-loud function enables you to multitask and still get a hold of the PDF content. Give a try to SwifDoo PDF Viewer today!