Introduction:
Despite being a graphic novel with comic content, Dog Man books by Dav Pilkey has more to teach and tell. Even though this comical picture book is meant to entertain your kids, it conveys some fundamental messages about life, such as kindness, acceptance, good deeds, persistence, etc. So, reading the Dog Man series will be a great option for your kids to develop creative habits of reading comprehension, writing comic stories, creating responsibility, etc.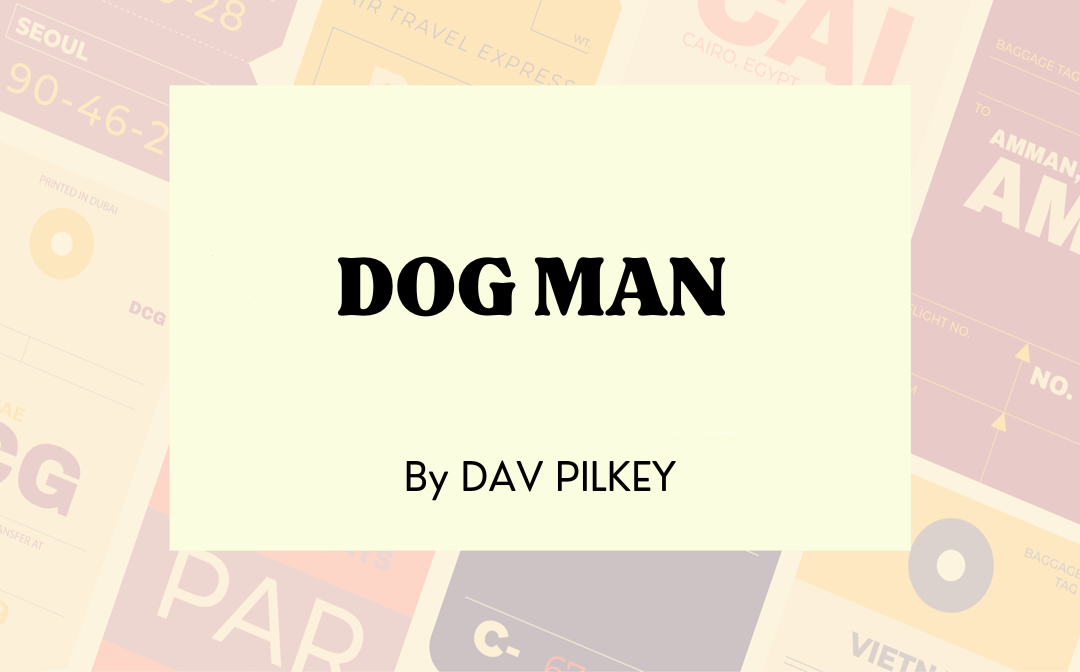 The several funny facts of the Dog Man superhero make you learn how to focus, be responsible, motivate, and accept situations. So, for your kids' creative and positive mental health and learning experience, you must go through the detailed book review with a customizable PDF book reading option.
Specifications of the Dog Man-Books
One of the New York Times' best-selling authors, cartoonist, and children's literature illustrator, Dav Pilkey, is best known for his kids' book series Captain Underpants. Dog Man books is the spin-off of Captain Underpants. The Dog Man's author has written several graphical novels and comic and cartoon books with the collaboration of Scholastic.
Being a patient with dyslexia and ADHD in childhood, the author has focused on children's overall healthy growth and development by indulging non-violence, diversity, and equality in his writings. The first Dog Man book was released on 30th August 2016, and the 12 book of the series is expected to be released in 2024. From 3rd-grade students to any age group of people they can enjoy this graphic novel.
The Dog Man-Books series covers multiple genres of graphics, humor, comics, fiction, adventure, etc., to project the power of the Dog Man superhero. This fictional book is a combination of creativity & out-of-the-box thinking. It draws kids' attention towards arts and creating stories. 40 million Dog Man-Books have been sold worldwide in 42 languages, and the movie adaptation of this book has also been announced.
Dog Man Series
The Dog Man books is a children's graphic series of 11 books. Dav Pilkey has written this book in reality, but there are two fictional illustrators, George Beard, and Harold Hutchins, who used their pen names to describe the comic-making process of this book.
Being best friends, they share their work, where Harold takes care of the drawing part, and George creates a story around it. They elaborate on the detailed comic-making process with materials, flip books, notes, drawing tips, etc, in the first prologue of the book. The second half of this chapter book consists of four one-shot stories.
To understand the Dog Man books in order, you must know this ninth spin-off book of the Captain Underpants series. Dog Man is also connected to another series, Cat Kid Comic Club, where you will find the son or clone of one of the Dog Man's antagonists. So, the best way to read the Dog Man books in order is given below:
Dog Man
Dog Man Unleashed
Dog Man: A Tale of Two Kitties
Dog Man and Cat Kid
Dog Man: Lord of the Fleas
Dog Man: Brawl of the Wild
Dog Man: For Whom The Ball Rolls
Dog Man: Fetch-22
Dog Man: Grime and Punishment
Dog Man: Mothering Heights
Dog Man: Twenty Thousand Fleas Under the Sea
Dog Man: The Scarlet Shedder ( will be released on 19th March 2024)
Along with this entire series, there are other stand-alone Dog Man-Books called Dog Man With Love: The Official Coloring Book.
Dag-Man Summary
Dog Man series is a superhero comic book where the main protagonist, the Dog Man, has the head of a dog and the body of a policeman officer. He fights against crime to save the world with his initiative intelligence, extreme canine senses, and human strength. The story is presented with comical surrealism, meta-jokes, and practical situations.
The Dog Man is threatened by "The World's Most Evilest Cat" (187), Petey, a mean mayors with a robotic police chief and an army of mischievous hot dogs. In the Dog Man series, the first story begins when Petey chases the Dog Man with a vaccine cleaner, but Petey gets defeated as Dog Man leads him to the beach.
Then the vacuum cleaner exploded by sucking up too much water. In the next chapter, a corrupted mayor tries to replace the police chief with a robot that she operates and controls. However, using the initiative dog sense Dog Man also failed the plan. The story continued with these small, entertaining events and hilarious happenings. So, read the entire Dog Man series in your online or offline reading.
Enjoy Dog Man-Books PDF Online & Offline
For children's book reading purposes, nothing would be better than PDF books. There will be no risks of tearing, damaging, losing, or carrying the book. So, whenever you travel, you can open the digital book on your convenient device, and your kids will enjoy it as long as they want. So, if you are looking for a free online Dog Man PDF, just access it from an online PDF site.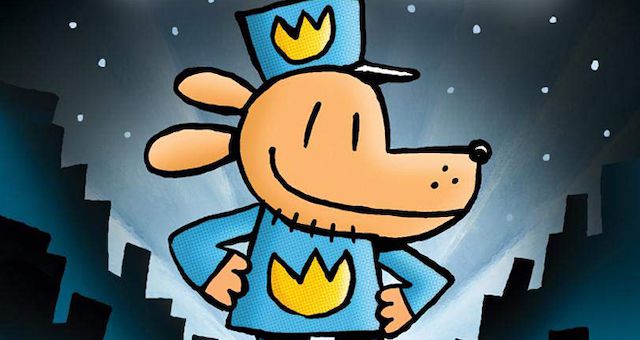 Dog Man Books by Dav Pilkey
If you have ever purchased or downloaded Dog Man Books from online ebook stores or any other sources, and are looking for a tool to convert the ebook formats in order to read on a selected device, you must download SwifDoo PDF to have a try.
It offers the most powerful functions for decrypting and converting any ebooks to PDF and ePub.
Or you can continue reading Dog Man Books online.
However, if you don't want internet dependency to read the Dog Man PDF, you can easily read the Dog Man Books offline on any device by downloading the PDF. In that case, you can customize the PDF with multiple functions of the SwifDoo PDF reader, like adding text, highlighting, drawing, commenting, loud reading, translating, etc, according to your kids' convenience. Let's glance at this tool to personalize your Dog Man PDF reading experience.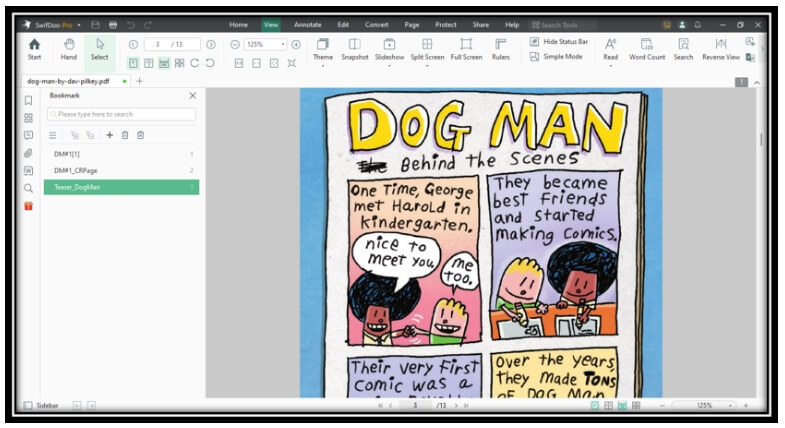 Customizable Functions
Edit PDF using any color, size, font, etc, while adding or eliminating text
Convert PDF to convenient formats like JPG, PNG, CAD, Excel, PowerPoint
Translate the document to your desired language
Read the PDF aloud & change the display mode/ theme
Explore batch compression of multiple PDFs
Customize space to merge or split PDFs
Create an e-signature to own the document
Final Word
Reading Dog Man books is going to be a life lesson as well as a hilarious experience for your children. The combination of pictures, graphics, and comics in this book would give your kids various types of creative and thoughtful exposure.
So, for repeat and relaxed reading, you must go for Dog Man PDF with the smart e-book reading support of SwifDoo Software. Using this tool, you can read your digital book while adding your interpretation and signature style.