Introduction:
Are you a fan of sports sagas? Then Carrie Soto Is Back cannot be afford to miss! Taylor Jenkins Reid's (TJR) Carrie Soto Is Back is a novel about family, tennis, love, and the price of fame. It narrates the story of the legendary world-famous tennis player, Carrie Soto, who returns to the sports arena to save her record.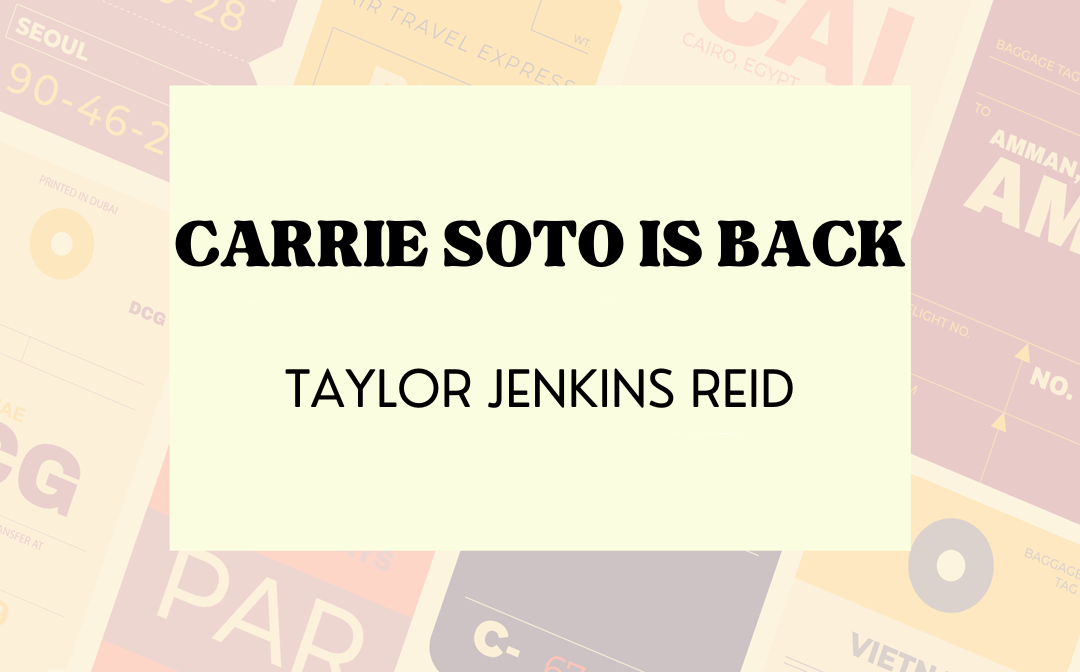 Before you set out to grab your copy, we are here with a spoiler-free plot, review, and the best way to read the Carrie Soto Is Back PDF to help you dive into the story on your terms. Stay glued for an effortless reading.
Carrie Soto Is Back: Introduction to the Book
Carrie Soto Is Back, written by Taylor Jenkins Reid (the author), is a Literary fiction and saga with an age rating of 13 years and above. With a release date of 30th August 2022, this multiple-genre historical fiction and sports romance is still popular among avid readers. You can either buy the Carrie Soto Is Back book in paperback or Kindle format from Amazon.
Synopsis of Carrie Soto Is Back
Carrie Soto Is Back summary is the story of the legendary tennis player Carrie Soto, who holds the record for twenty Grand Slams; she is the best player the world has ever seen. But six years after she announced her retirement in 1989, Carrie finds herself sitting in the stands of the 1994 US Open, closely watching her record be taken from her by a brutal yet stunning British player named Nicki Chan.
Now, at thirty-seven years old, Carrie is determined to leave her monumental decision of retirement, be coached by her father for one last year, and make a comeback to re-enter professional competitions and defend her record. Her body doesn't move as fast as it did, and she must swallow her pride to train with Bowe Huntley, a man she once almost opened her heart to. Like Carrie, even Bowe has something to prove before he gives up the game forever.
But is Carrie expecting too much of herself in an attempt to prove her worth to the world? Despite all, Carrie Soto Is Back for one epic final season.
Carrie Soto Is Back Review
The book review, in a nutshell, explores the pitfalls and payoffs of an unchecked desire for success. Taylor Jenkins is the creator of epic, who definitely knows how to tell a story. It is about the society's "acceptable standards" of women's behavior. Reid weaves in themes such as ageism, sexism, and competition. Carrie Soto is Back is the most exciting, engaging, adrenaline-pumping, entertaining, heart-throbbing novel she's ever written!
Carrie Soto Is Back PDF: Read and Listen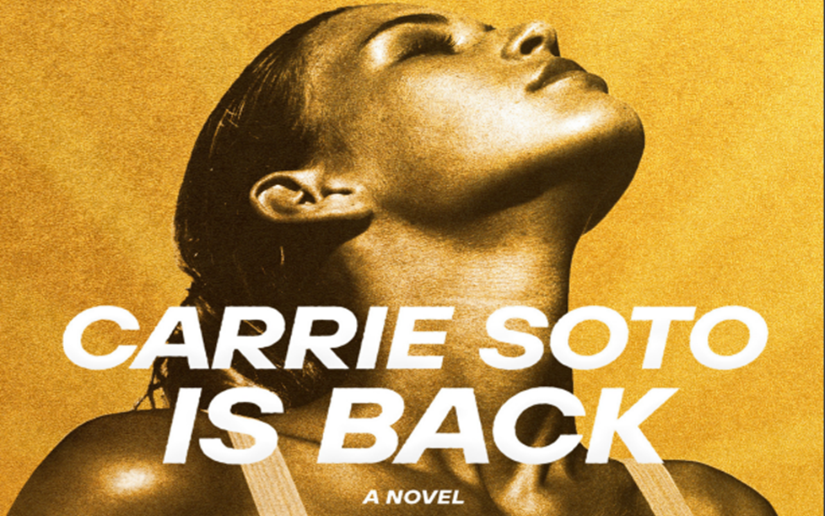 Read Carrie Soto Is Back PDF in SwifDoo PDF
If you have ever purchased or downloaded Carrie Soto Is Back PDF from online ebook stores or any other sources, and are looking for a tool to convert the ebook formats in order to read on a selected device, you must download SwifDoo PDF to have a try.
It offers the most powerful functions for decrypting and converting any ebooks to PDF and ePub.
Or you can read Carrie Soto Is Back online.
Unlike paperback editions, PDF books are far more convenient and travel-friendly. So, if you haven't read the epic saga yet, grab a Carrie Soto Is Back free PDF today and dive into an immersive reading with the SwifDoo PDF reader. Whether you are a Windows, iPhone, or iPad user, the program lets you read the PDF book anywhere you go. The mobile app can reflow the text seamlessly. You can download Carrie Soto Is Back PDF, access it with the app for Android or iPhone/iPad, and use its different PDF-reading modes.
You can annotate the book with various tools like highlighting, marking up text, or bookmarking the pages to restart reading after a gap. You can avail of the Carrie Soto Is Back PDF from multiple sites and read online for free and download it for offline use. Preferably, you can listen to the audio with a text-to-speech tool that can read the PDF aloud to dive into the plot while multitasking.
Conclusion
Carrie Soto Is Back book is a very well-written novel describing the relationship between a daughter and her father, Javier Soto, and his unconditional love and support for Carrie, both on and off the court. Taylor knows how to grab readers' attention and keep their eyes glued to her books. Her writing style is so addictive and fast-paced that you cannot read the book down until you finish it. Grab a PDF edition and read it with the SwifDoo PDF today.
FAQs about Carrie Soto Is Back
1. Is Carrie Soto Is Back a sequel to Malibu Rising?
A: Carrie Soto Is Back is a standalone novel. But Malibu Rising is interconnected to it. We recommend you read Malibu Rising before Carrie Soto as Malibu Rising is a chapter of Carrie's history, so it gives readers a bit of previous knowledge and makes the reading experience of Carrie Soto Is Back a lot richer.
2. Is Carrie Soto Is Back a true story?
Carrie Soto Is Back is entirely a work of fiction, narrating the story of a fictional tennis player. Still, it feels like a piece of real tennis history brought to life for readers to witness in all of its glory and heartache. However, Carrie's character and the novel are loosely based on and inspired by Serena Wiliams, at least in skill and achievements.
3. Is Carrie Soto Is Back LGBT?
Carrie Soto is not LGBT. The Epilogue takes place one year later at the 1996 US Open, with Nicki again playing Cortez. Carrie has become her coach, and she is still with Bowe. The book ends without revealing the result of the match.