Introduction:
"One step at a time, one day at a time, just today, just this day to get through." This quote conveys the most fundamental truth of life that people always ignore while regretting the past and planning for the future.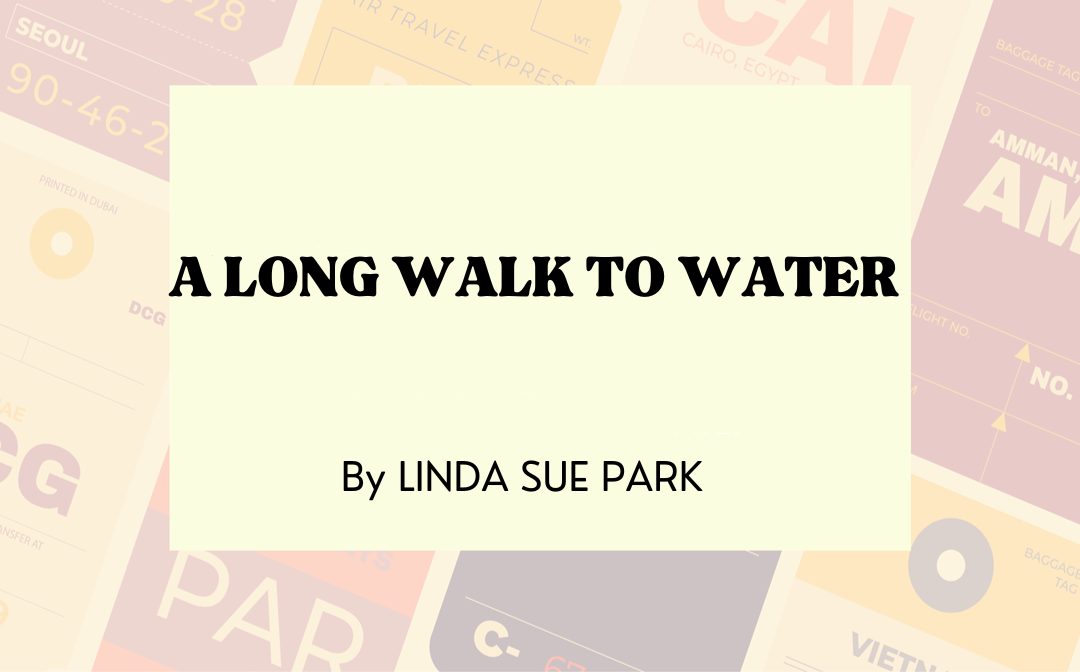 The multiple award-winning book A Long Walk to Water is a story of the struggle and journey of a Sudanese boy who lost and survived the second Sudanese civil war in 1985 and a girl in Sudan who walked two hours to fetch clean water for her family in 2008. So, to see how and why these two different true stories of different times intersect, let's get a short glance at their world through this article with its highlights, together with a proficient PDF eBook viewer to read A Long Walk to Water PDF.
A Long Walk to Water: The Book Info
Title: A Long Walk to Water
Author: Linda Sue Park
Published In: 15th November in 2010 by Clarion Books
Genre: Based on true story, realistic fiction, African story
Language: English
Achievements:
Flicker Tale Children's Book Award Nominee for Juvenile (2012)
Rebecca Caudill Young Readers' Book Award Nominee (2015)
Jane Addams Children's Book Award for Older Children (2011)
Pennsylvania Young Readers' Choice Award Nominee for Grades 6-8 (2013)
A Long Walk to Water: Author
Linda Sue Park is a Korean-American author who has written several award-winning books including six children's novels and five picture books. She was honored with the prestigious Newbery Medal in 2022 for her novel A Single Shard. She started writing stories and poems at the age of four and her first book Seesaw Girl was published in 1999.
Despite being a successful writer, she also participated in a gymnastics competition at Stanford University. After finishing her formal education in English and Literature she did several different jobs in public relations, food journalism, teaching etc. She is best known for Korean history and culture.
A Long Walk to Water: Summary
A Long Walk to Water begins with a Sudanese boy named Salva Dut who separated from his family in the Second Sudanese Civil War. He walked for weeks with the Dinka tribe to escape from the rebels and to find his family. During his journey, he and his entire group struggled for food and water daily while comforting several life-threatening challenges, including the rebels' attack, lions, crocodile-infested river, etc.
Most of his companions in the refugee camp died but he survived and was adopted by an American family. After seven years of these incidents, he came to know that his father and most of his family survived the war. His journey back to Sudan and digging a well in his villages started in 1985.
Then the story shifted to 2008 when a Sudanese girl named Nay walked two hours daily to get some clean water from a pond to save her sick sister and the rest of the family suffering from contaminated water. At the end of the story, Nay is introduced to Salva who built a well and a school in her village in 2009.
A Long Walk to Water: Review
A Long Walk to Water is a story of a little boy's courage, strength, determination, and motivation. The fictional part of the story focuses on how any compulsive situation brings out the best potential of any person. The story also makes you realize that one can understand another's pain and crisis when struggling with their pain.
It is also extremely inspirational to witness an individual's leadership quality from childhood to adulthood to serve others in crisis. Even though Salva & Nay both have faced life challenges in different times and situations, they have dedicated their lives to others' survival and well-being. The author has a commendable grip on the blending of the functional and real incidents of the story. You can't leave the book without finishing it at once. If you find it curious, get the A Long Walk to Water PDF online and read it with a PDF viewer.
A Long Walk to Water: PDF
Even though it's a small book with 128 pages, instead of carrying the physical copy, having the PDF version on your smartphone or laptop could give you instant inspiration whenever you feel low. While traveling, working, or lying in bed you can easily open the A Long Walk to Water PDF ebook on your smart device to enjoy reading.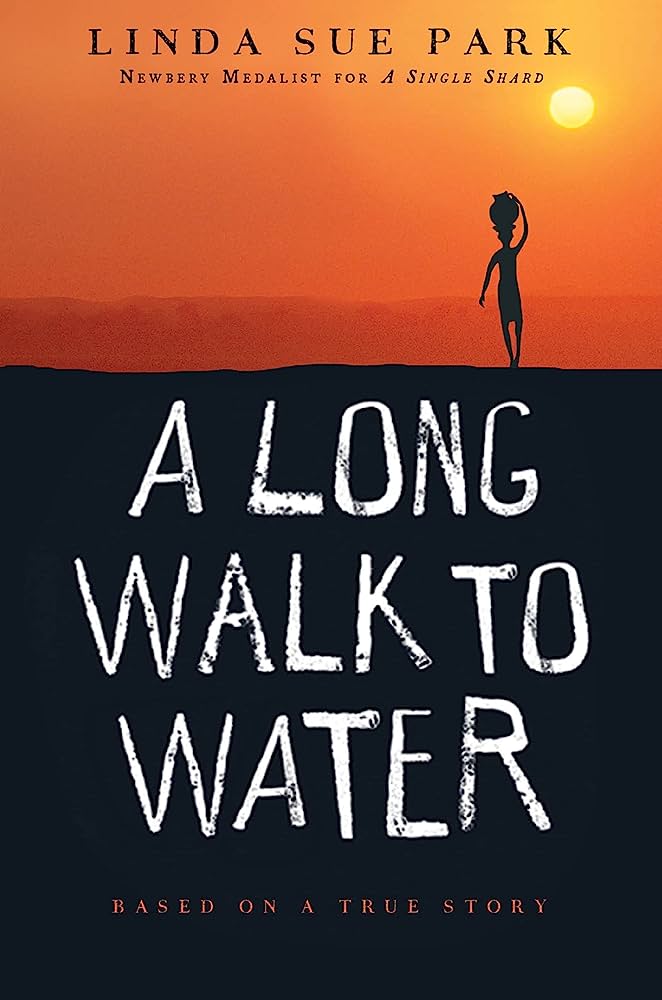 A Long Walk to Water By Linda Sue Park
If you have ever purchased or downloaded A Long Walk to Water from online ebook stores or any other sources, and are looking for a tool to convert the ebook formats in order to read on a selected device, you must download SwifDoo PDF to have a try.
It offers the most powerful functions for decrypting and converting any ebooks to PDF and ePub.
Or you can continue reading A Long Walk to Water online.
If you like reading PDF books on a computer, SwifDoo PDF is an ideal PDF eBook reader that lets you enjoy a smooth reading experience. It provides various viewing modes to help you customize the most comfortable page size and display. Changing the theme to dark mode or ey comfort mode to adjust the screen color and reduce your eye strain.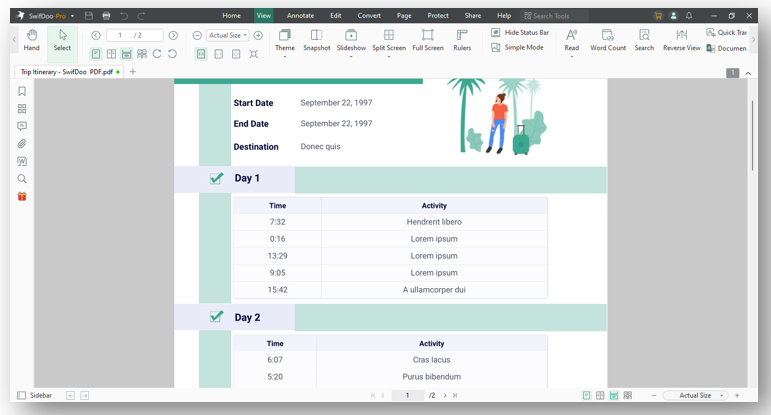 Highlights of this PDF viewer that you may like:
Read the A Long Walk to Water PDF aloud when you are multitasking;
Add notes to any place in the PDF file to write down your thoughts;
Translate the PDF from English to Hindi, Polish, Japanese, and any other language if you are a language learner.
Conclusion
When you know your destination it makes your journey easy and focused. But when you have to find your destination while going through life's uncertain journey, you have to learn and observe every step and direction to find your destination. So, keep close to the most incredible story of A Long Walk to Water with its PDF version to find your purpose and destination in life.